This is SG75 – meet the Singaporean using AI to champion sustainability
Digital artist Andre Wee's A Better Tomorrow series at the MeshMinds 2.0: ArtxTechForGood exhibition hopes to spark conversation about a sustainable future.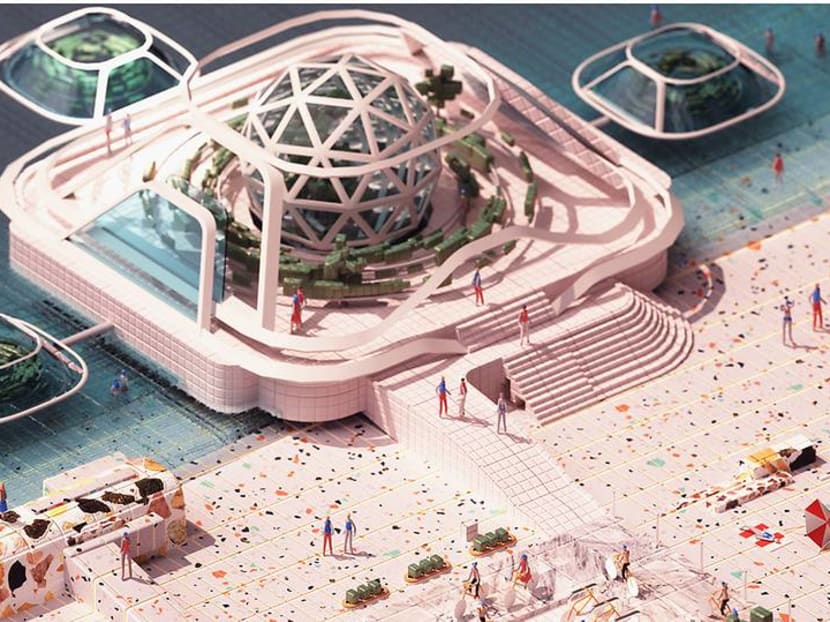 As a child, Andre Wee spent his days sketching on paper and building imaginary worlds with video game editing software.
This month, the 30-year-old virtual reality artist and illustrator's digital landscapes – think sleek electric cars whizzing along highways, giant windmills interspersed among green pockets and houses with solar rooftops – are among 24 immersive and multi-sensory art-tech experiences at the MeshMinds 2.0: ArtxTechForGood exhibition.
The exhibition, now on at the ArtScience Museum in Marina Bay Sands until Mar 17, is organised by the not-for-profit The MeshMinds Foundation. The aim is to spark conversations around sustainability.
"The idea of combining things together – in this case art and tech – has been something that motivates my work."
This second edition follows last year's inaugural event, and showcases the works of Singapore artists who participated in the Foundation's artist incubation programme, Please Insert Human, which works in conjunction with the Foundation's media studio arm, MeshMinds.
Wee's A Better Tomorrow series of digital drawings for Meshminds 2.0 is an augmented reality (AR) experience celebrating SG75 – and the sustainable future Singapore can behold with positive individual and collective action.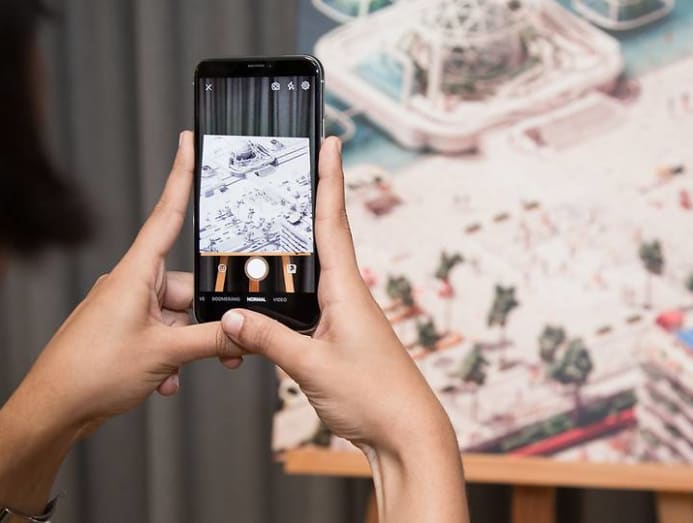 Visitors can use their smartphone cameras to scan QR codes and watch an animation of how the landscapes come to life with the adoption of greener practices through their mobile devices.
In another interactive exhibit, Wee uses the artificial intelligence (AI) engine Animaker to create Animaker Asia, a large-scale projection of an Asian jungle where visitors can use Duplo bricks to build endangered animal species found in Southeast Asia, such as the pangolin and orangutan.
The creations are then brought to life by AI-powered robots incorporating 3D scanning technology and an AI-powered search engine that understands 3D content.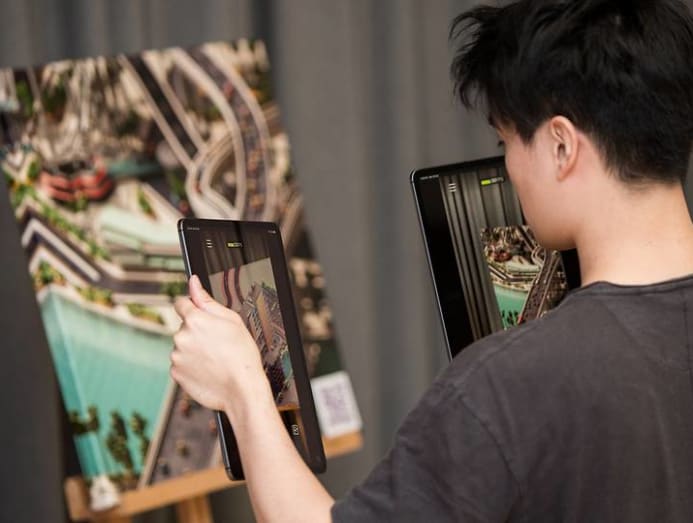 This project is a partnership between The MeshMinds Foundation and The Tech Museum of Innovation in Silicon Valley, with support from the National Arts Council. Wee and Austria-based artist collective OMAi have been working together remotely to create a series of illustrations of Southeast Asia's endangered animals to raise awareness of the need to protect them.
"I grew up surrounded by technologies that were always getting more advanced, and was exposed to the world of video games and world building," said Wee, who graduated with a bachelor's degree in fine arts from the Rhode Island School of Design.
"Without thinking of it as an art form where art and technology were actually coming together, I was making small and silly video game worlds and environments at a young age."
CELEBRATING FLUCTUATING IDENTITY AND 'IN-BETWEENESS'
Art and technology have always been part of Wee's life. His father was a computer engineer who enjoyed making dioramas, and his mother a piano teacher who loved to paint.
"I try to keep working on my personal [projects] which don't always have any other purpose save for enjoyment and curiosity."
The self-described "introverted and quiet kid" started dabbling in digital art when he enrolled as an Art Elective Programme student at Nanyang Junior College. He got his first break in 2012 as a freshman when he posted his first hybrid 2D and 3D tech-art piece, Forming And Fragmenting, online. It was quickly picked up and shared across blogs, Tumblr, and Facebook posts.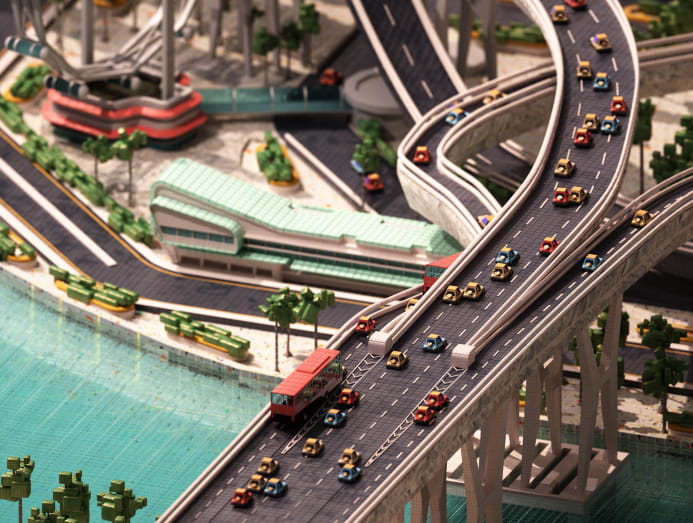 Wee started to receive commissions and his portfolio, which started with fine art prints, now include website design for marketing agency Goodstuph, a stop-motion social media post for Macallan's Concept Number 1, and exhibitions at Apple and Mulan Gallery.
Besides sustainability, themes of belonging and fitting in as he travelled between countries for education and work are alive in Wee's works.
"I've been very fortunate to meet many people in our globalised world who identify with this 'fluctuating identity', and who realise that instead of constantly trying to cater to each facet, there is a middle ground that we could create and be ourselves in. A lot of my personal work deals with this 'in-betweenness' and the idea of combining things together – in this case art and tech – has been something that motivates my work."
In May, Wee will be participating in a two-week residency at The Tech Museum's prototyping lab where he will take part in their year-round programme of exhibits, education programmes, and special events that inspire the next generation to use technology to tackle global challenges.
In the meantime, he continues to work on personal projects such as merging his MeshMinds 2.0 illustrations into a bigger isometric city.
"Alongside professional projects, I try to keep working on my personal [projects] which don't always have any other purpose save for enjoyment and curiosity and sometimes selfish personal achievement. I enjoy making things and creating works that other people can enjoy or appreciate."