The Singaporean who wakes up every morning to go skiing for work
Long Shiau Wee is the CEO of YTL Hotels Niseko Village. While others have been rooted in their home country amid the COVID-19 pandemic, Long feels blessed to be living in Japan's ski town of Niseko, where she is based.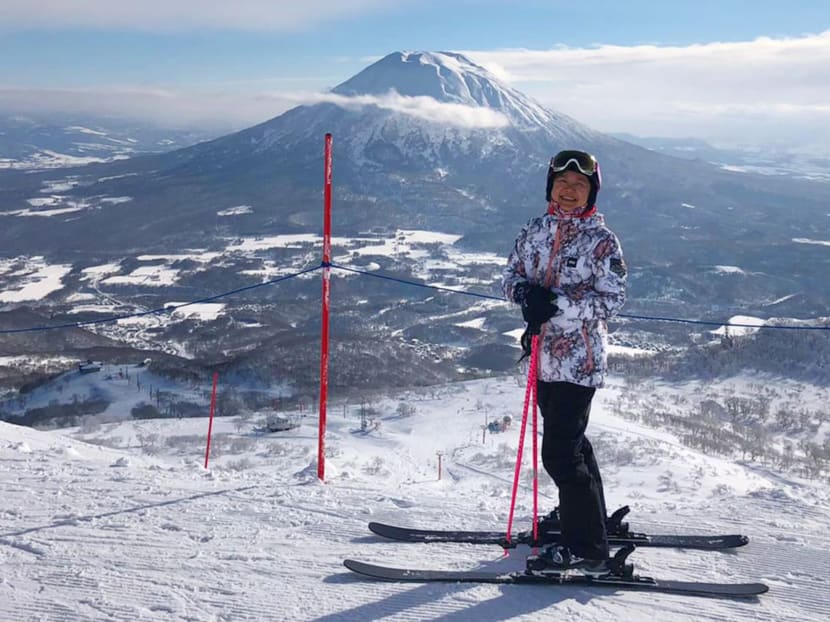 Powdery white snow in the winter, lush green landscapes in the summer. The Japanese ski town of Niseko, located in the northern island of Hokkaido, is a beautiful location all year round.
For those who have been to Niseko, its breathtaking sceneries are surely missed during this time. Those who haven't had the chance to visit, however, will have to wait a little longer for borders to reopen.
But for Singaporean Long Shiau Wee, waking up to the view of Mt Yotei in the distance is an everyday norm. She's the CEO of YTL Hotels Niseko Village, the local unit of Malaysian hospitality group YTL Hotels, and moved to the Japanese ski town in 2011.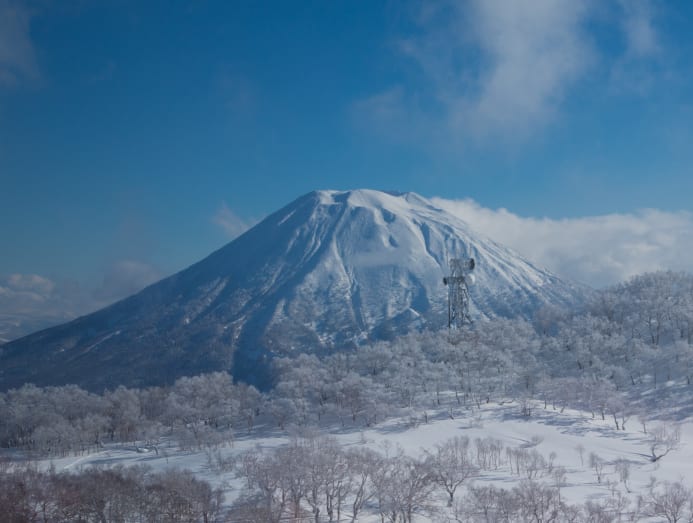 A former chartered accountant, Long used to travel from country to country for work. When she was headhunted for the role of chief financial officer at YTL Hotels Niseko Village, she relished the opportunity to move abroad.
"I was getting a little bit tired of travelling around and staying in different cities each time. It's not too bad an option if I get to move to somewhere quieter, in the countryside," Long told CNA Luxury.  
Her husband and two daughters, who were 18 and 20 years old at the time, were supportive of the move. "Eighty per cent of my time, I was already travelling out of Singapore," she reasoned. "My husband encouraged me to go, saying that the family would come visit me in the wintertime. Technology could also help us stay in touch, and I believe that distance makes relationships stronger."
YTL Hotels acquired Niseko Village in 2010. A decade ago, when Long first moved to Niseko, it was not a well-known destination. "It was a dead, quiet town. Within 5km, there were no cars and no humans in sight," she recalled. 
Today, it has evolved into a haven for outdoor enthusiasts, nature lovers, adrenaline junkies, gourmet travellers and more. "No one would believe how different it looked like then compared to now," said Long.
Eight months after moving to Niseko, Long took on the role of CEO. But it wasn't a smooth journey. When she first joined the team, Long was the only Singaporean, and only woman, among a group consisting of mostly Japanese men. She didn't speak Japanese either and had to rely on a translator.
There was also a lot about Niseko that Long didn't know. Thus, she found herself having to prove to the team that she was willing to learn. "People questioned, why is there an Asian, Singaporean lady sitting here? Does she know what she's doing? They would say things like, 'Oh you don't know the amount of snow that we get'. So I said, 'show me'. Then they would say, 'but you don't know how to ski'. And that's where I had to push myself to learn," said Long.
Fast forward to the present day, and Long, who is in her 50s, says she's a much better skier. In fact, on winter mornings, the hands-on CEO starts her day by heading up the mountain with her team to ski, a daily routine conducted to check the conditions of the slope before guests arrive.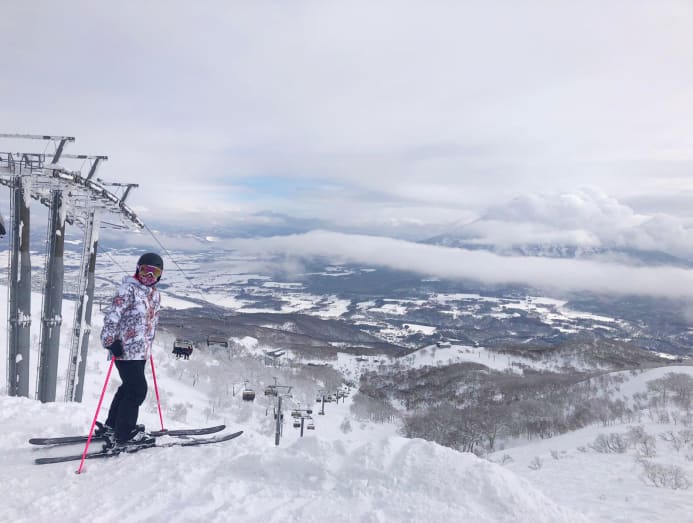 As CEO, Long oversees a total of five YTL properties in the area, namely The Green Leaf, Kasara, Hilton Niseko Village, Hinode Hills and Higashiyama Niseko Village, A Ritz-Carlton Reserve. The latter is YTL's latest property in the resort. 
Niseko is a year-long destination, with various activities available for the winter and summer seasons. YTL also manages recreation and leisure facilities in the village, including an international ski school and two world-class golf courses.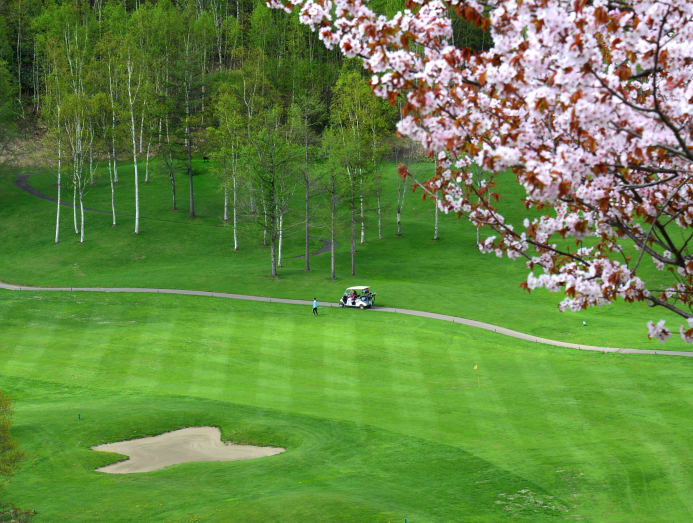 With every new activity that YTL introduces to the resort, Long makes it a point to try it out for herself. "In the winter, I mostly ski or go snowshoeing. In the summer, I will try different activities such as stand-up paddle boarding, or I'll go for a walk. Recently, I picked up paragliding.
"My husband says that I'm crazy," Long added with a laugh. "When he visits me, he has no choice but to join me as well."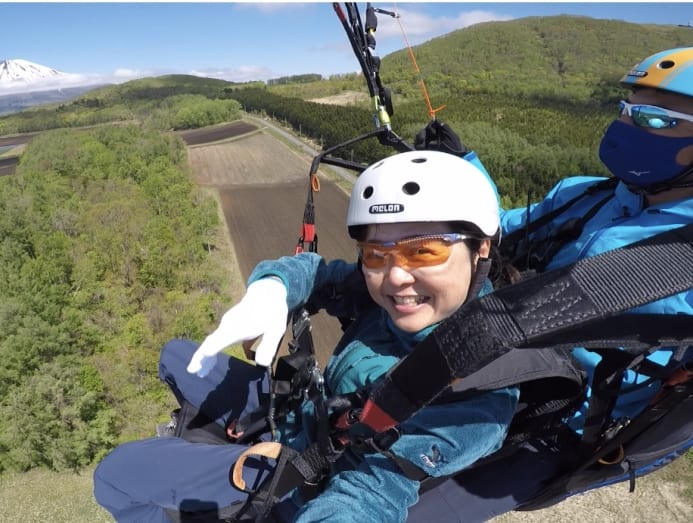 During the pandemic, while most people around the world were sequestered at home, Long managed to keep up her adventurous lifestyle. "There's a lot of space is Niseko, so safe distancing is not an issue," she explained.
In fact, with less international guests visiting the resort, Long had more time on her hands. "I spent most of my time reading and going for walks. I also continued with my outdoor activities as it was safer being outside."
Long kept on skiing during this time, a sport she now thoroughly enjoys. "With less people in the resort, it feels like you own the whole slope," she quipped. She did, however, stay away from the gym and the onsen. Pre-pandemic, visiting the onsen after work was how she destressed after a long day.
When Japan lifted the state of emergency, Long seized the opportunity to take trips around the country. A memorable trip she took was to Furano in Hokkaido, well-known for its beautiful flower fields. "If you visited Furano before the pandemic, when you take a photo, it would have been filled with other people. But on my trip, the whole area had maybe less than 10 people," she chirped.
Long also took trips to Hiroshima, Wakayama, Kyoto, Osaka, Tokyo and Nikko. She considers herself fortunate to not have had her movements restricted. "I worried about my family back home more than I worried about myself. I'm very lucky to be in such a beautiful location during this time," she acknowledged.   
It's not all play, of course. In late 2020, Long was busy gearing up for the opening of Higashiyama Niseko Village, A Ritz-Carlton Reserve, YTL's newest property in the resort. Things were challenging as the team had to liaise with both the hotel designer and project lead remotely, as they were not able to fly in.
Higashiyama Niseko Village is only the fifth Ritz-Carlton Reserve in the world, and the very first Ritz-Carlton Reserve in Japan. It officially opened its doors in December 2020.
With international borders closed, tourism in Niseko Village, however, has relied mostly on domestic travellers during this time. These include both local guests as well as expats living in Japan.
Looking on the bright side, Long believes that the pandemic has encouraged more locals to explore Niseko. Affluent travellers who used to fly overseas to places such as Whistler, Canada, for their winter holiday have now fallen in love with Japan's very own powder mecca.   
When travel returns to some form of normalcy, Long is looking forward to welcoming more travellers, including fellow Singaporeans, to the resort. "I don't want to be selfish and continue to keep Niseko to myself," she smiled.
She's confident that Niseko will be an attractive destination for those itching to travel again. "Once borders reopen, people will want to go somewhere exotic, somewhere different, so that they can have a memorable holiday. I believe Niseko has a very strong advantage in this."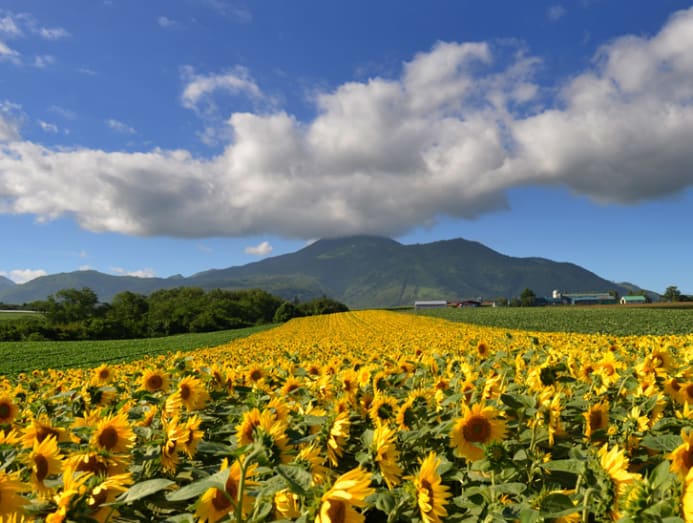 Looking towards a post-pandemic future, Long reveals that YTL Hotels has plans to open more hotels in Niseko. In the pipeline is the opening of Moxy Niseko Village, which will be built on a 5,600 sq m site within the Niseko Village resort. It will begin construction once the economic situation stabilises and is estimated to be complete within two to three years.  
Hokkaido's capital, Sapporo, is also hoping to win a bid to host the 2030 Winter Olympic Games. Should Japan successfully win the bid, a number of sporting events may take place in Niseko Village. "Our current five properties under YTL Hotels will be well-poised as accommodation and spectator sites during the Games. There is also the possibility of new facilities and hotels expected to be ready in the future," shared Long.
Looking back at how Niseko Village has evolved from a quiet town to a bustling tourist destination, Long feels "like a mother watching [her] child grow up".  
Despite being away from home all these years, she is "happy" to have a part to play in helping YTL bring its vision for Niseko to life. And with access to world-famous ski slopes, rejuvenating onsens, breathtaking flower fields and more at her fingertips, what more could she ask for, really?