Bullied when young, this former radio DJ now mentors underprivileged youths
Emily Teng left her job as a radio DJ to focus on Blessings In A Bag – a non-profit organisation she founded with the mission to nurture under-resourced youths and children in Singapore.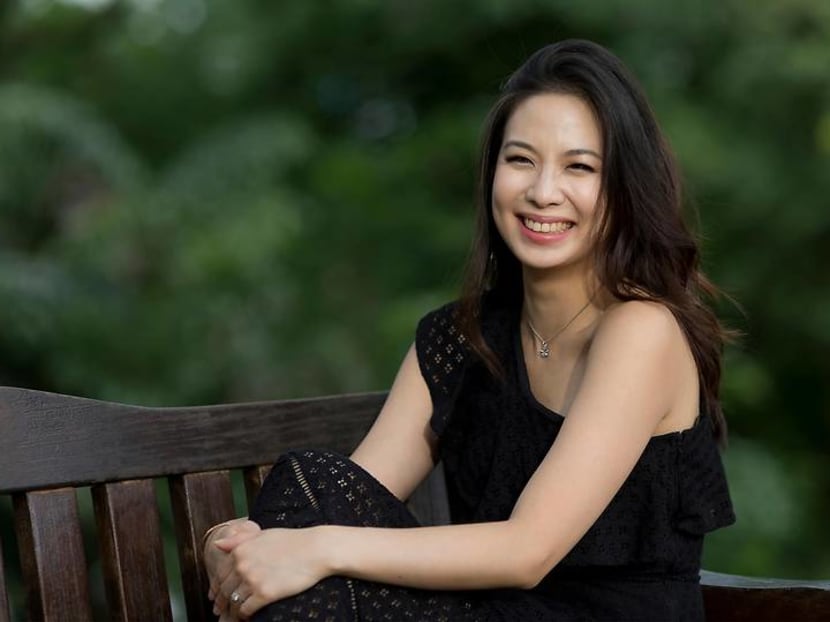 Having spent eight years as a radio presenter on Singapore's airwaves, it's hard to believe that social entrepreneur Emily Teng would describe herself as a "misfit". Speaking to CNA Luxury, she appears bubbly and confident, but that hadn't always been the case, the 33-year-old revealed.
Teng spent her childhood years in Jakarta, Indonesia, before moving to Australia at the age of 12. There, as a minority Asian student in an all-girls school, she found herself a victim of bullying. "It was pretty horrific. It was not only verbal bullying, but also physical bullying. I was locked in a classroom, [and] derogatory comments were made," she recalled.
"The school that I went to wasn't so culturally diverse at the time, but I think a lot of things have changed since then," Teng acknowledged. "But back then, I was definitely a minority so it was easy to be picked on."
While Teng's family eventually moved back to Singapore, the bullying experience had left her with social anxiety and confidence issues. It wasn't until she landed a job as a radio DJ with 98.7FM that she eventually stepped out of her shell.

Having her own radio show, Teng shared, was never part of her plan. It all began when she chanced upon an advertisement in the papers inviting youths to a five-day introduction course to radio. On a whim, Teng decided to sign up. At the end of the course, she was offered a job.
"I didn't really have any options at the time and I was curious to learn more. The activities they had us do during the course were things that I actually enjoyed. So I was like okay, I'll do it," said Teng.
Teng went on to helm Say It With Music, the station's song request and dedication show. She credits ex-radio personalities Mark Richmond, Daniel Ong and Mister Young for helping her overcome her confidence issues. "They were the ones who took me under their wing and taught me the tricks of the trade. That's why I believe in the power of mentorship."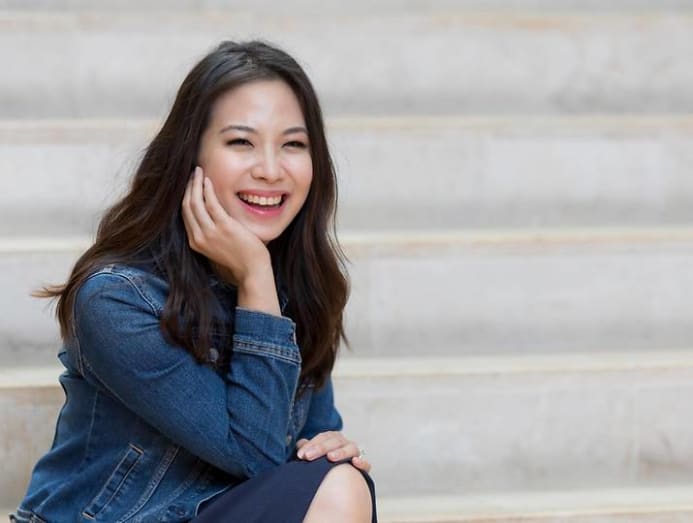 Say It With Music gave Emily the opportunity to connect with teenagers, who would call in to the radio show to share problems they faced. It was then that Teng realised a voice was needed to champion youths in Singapore. 

In 2007, at the age of 20, she founded Blessings In A Bag, a non-profit organisation that seeks to journey with less privileged youths and lead them on a path to success.
"I really wanted to do something rather than just talking about inequality." – Emily Teng

STARTING FROM THE GROUND-UP
Today, Blessings In A Bag stands as an award-winning organisation. In 2018, it won the President's Volunteerism & Philanthropy Award in the Kampong Spirit category. Having started the non-profit from her bedroom, Teng shared that it was "never meant to be an organisation".
"I just wanted to do something to rally community spirit around a cause that I cared about. At that time it was underprivileged children," she said. For Teng, the project was a way for her to put words into action.
"I really wanted to do something rather than just talking about inequality. So I ran a couple of weekend drives from my bedroom and collected items, which I then distributed to partners in the Philippines, Cambodia and Indonesia."
Teng created bags filled to the brim with daily essentials such as clothes, shoes and toothbrushes, hence the organisation's name. At first, Teng ran the non-profit while keeping her job at the radio station. But after struggling to balance the two, she decided to delve into it full-time.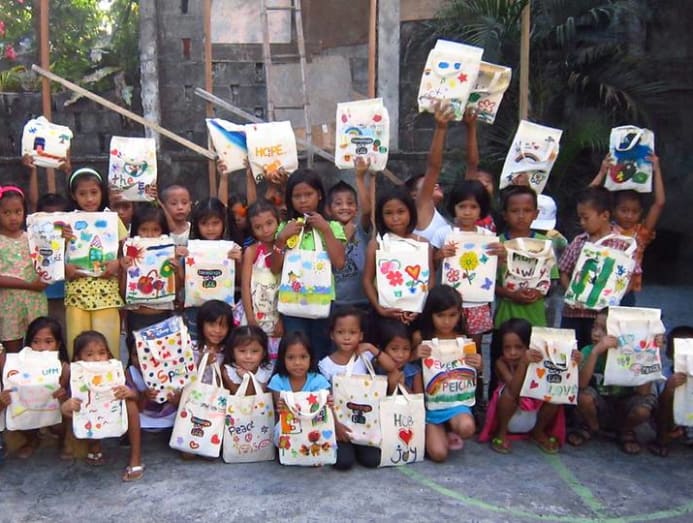 The organisation has evolved since then. "In 2014, we decided to do something about the inequality in Singapore, and not just the Asian region. That was something I felt very strongly about, this huge inequality here."
After speaking with social workers on the ground, Teng realised that while it may be easy to get corporate sponsors for one-off activities like bringing children and youth to the zoo, or out for a movie, what was really difficult was journeying with them. "Once a social worker's time with a family or child has come to an end, that's when kids would go back to negative behaviour," Teng shared.
INSPIRING YOUTHS TO DREAM
In 2014, Beyond Awesome, Blessings In A Bag's signature programme was born. Beyond Awesome is an alternative learning programme for under-resourced children and youths in Singapore.
Every week, the organisation's World Change Agents, its name for volunteers, hold classes and workshops for kids and youths under their care, covering topics such as art, meditation, sports and STEAM (Science, Technology, Engineering, Art+Math).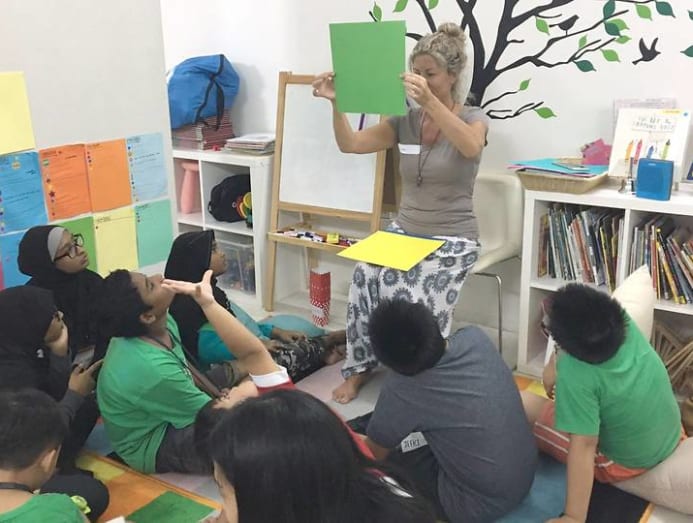 Blessings In A Bag's premises at Tan Boon Liat Building was also created as a safe space for youths to visit. In addition, the organisation takes kids on excursions to the offices of large corporations such as Microsoft and Twitter.

One of Teng's most memorable moments from working on Blessings In A Bag was a particular excursion to the Microsoft office. "One of our older girls was super excited because she'd never been to an office like that. She said to me, 'I want to be able to have a job and come to an office like this. To be able to sit in a boardroom like this. Do you think it's possible?'"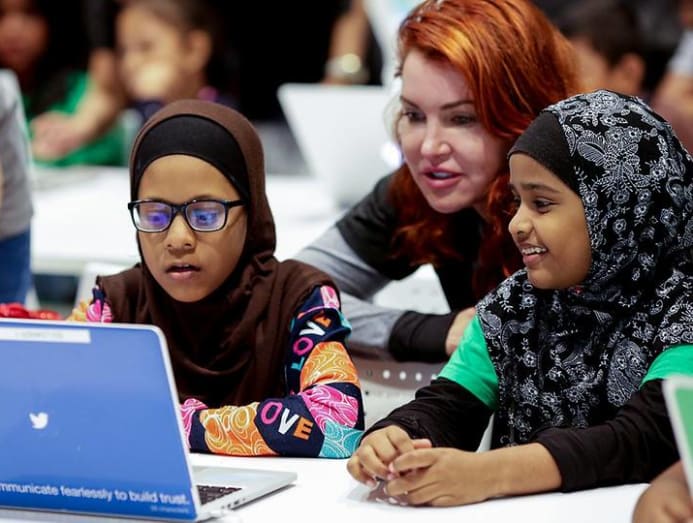 "Her brother was really quick to say that people like them don't end up in places like this. It really shows the power and importance of our work. We are expanding their horizons and giving them the opportunity to meet mentors, to access a wider network than they ever dreamed was possible," Teng continued.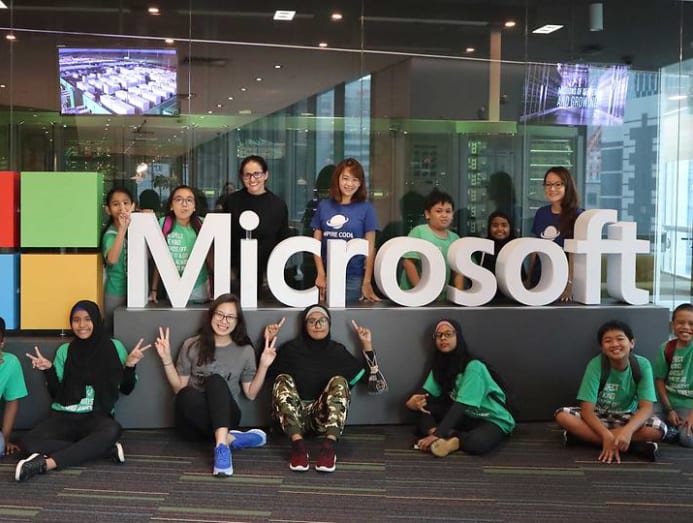 As a self-professed "misfit" leading overlooked youths in society, Teng revealed that some of her closest friends liken her to the comic character Professor X, leader of the X-men. 
"They'll say: 'Emily is not bald, but she takes in those who have been overlooked, forgotten, or left behind, and sees their unique gifts. She brings them together and uses their superpowers to change the world.' And that's pretty much what I am very excited to be doing."

"We are expanding [the children's] horizons and giving them the opportunity to meet mentors, to access a wider network than they ever dreamed was possible." – Emily Teng

A JOURNEY OF SELF-DISCOVERY
For Teng, working on Blessings In A Bag has also been a journey of self-discovery. Having started the organisation at such a young age, Teng has faced her fair share of criticism.
"Back then, the non-profit sector was still quite traditional. Ground-up movements were not a big thing and being a social entrepreneur or a community leader, those were not buzzwords," Teng explained.
"I remember when I first started, I would go to some networking events. I was always being looked over because I was so young," she recalled. "There were definitely a lot of naysayers too and when you're young and listening to people who are older, you believe that there might be some truth in what they're saying."
Which is why Teng believes that one of her greatest achievements all these years is staying true to herself and the mission of Blessings In A Bag. The letters that the organisation receives from youths who have left its programme are testament to its success.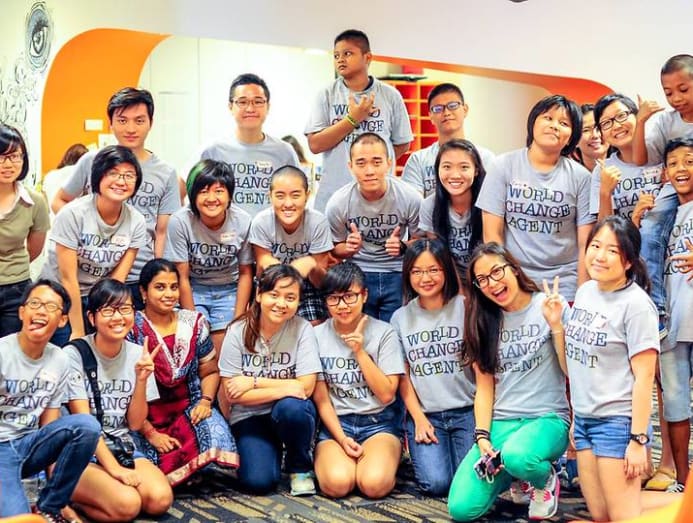 "We have received letters from youths five or six years after they left our organisation, saying they were close to taking their lives but decided not to because of their experiences with us. The fact that I was able to be a part of the reason why they now believe in themselves and are so excited about life is really an achievement."
"START WHERE YOU ARE"
Due to the COVID-19 pandemic, Blessings In A Bag's programmes have now been taken online. With physical classes on hold, volunteers are holding Beyond Awesome programmes virtually to continue providing support to its beneficiaries. The programme, called Beyond Awesome Neighbourhood, is open to the public and consists of live-streamed activities, conversations and games to keep kids and parents busy and entertained.
These days, Teng is also running Blessings In A Bag remotely from the US, where she recently moved after getting married. Though remote-leading the organisation comes with its own set of challenges, this has opened up new possibilities for Teng.
For one, living in the San Francisco Bay Area has given her the opportunity to connect with a wider network of community leaders. "It has opened up a lot more opportunities for me to learn and grow, being in a community with other people who are quite passionate about the space. There are people here who have been doing this for decades," she said.
When several countries went into lockdown, Teng started holding what she calls Global Community Connection Calls, where she invited community leaders around the world to share their personal journeys, struggles and successes through a virtual discussion. Admission to the sessions are on a pay-as-you-like basis, with proceeds going to Blessings In A Bag.
She's also working on launching a virtual speaker series titled People, Planet, Purpose, featuring global community leaders and mission-driven entrepreneurs. "It's really about highlighting voices in Asia. When I started Blessings In A Bag, I didn't really have any role models, so I want to make sure there are Asian role models that people can look up to."
Which begs the question – what advice would she dish out to budding community leaders? "Start where you are," Teng said. "The motto that we have in our community is do what you can, with what you have, where you are. If it's really hard, just write it down, brainstorm it, and something will surface. That's the best place to start. Not with a big, lofty ambition, but literally just starting where you are."
"When I started Blessings In A Bag, I didn't really have any role models, so I want to make sure there are Asian role models that people can look up to." – Emily Teng