Meet Sophie Kim, one of South Korea's top female entrepreneurs who created a premium grocery delivery app
Sophie Kim is the founder and CEO of unicorn startup Market Kurly, which delivers premium groceries overnight. Kim speaks to CNA Luxury about her entrepreneurship journey, expanding into Singapore and being a female founder in tech.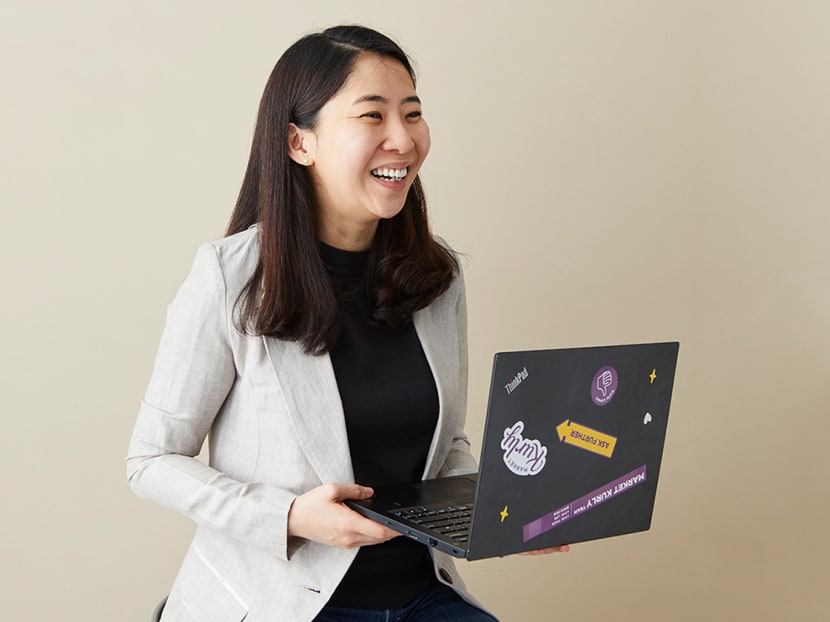 Sophie Kim, 38, does not think that she is a natural born entrepreneur. Yet she has managed to create South Korea's first billion-dollar online grocery app.
Kim is the founder of Market Kurly, a grocery app known for its dawn delivery service, called Morning Star, that guarantees delivery of fruits, vegetables and other premium fresh foods by 7am the next morning for orders made before 11pm. The company also has its own line of gourmet ready-to-cook dishes.
Kim grew up in the city of Ulsan – approximately four hours from Seoul – and was a political economy major during her university days in the US. "I always thought that my path would be in academia. When I was about to graduate, I was having discussions on whether I should pursue a PhD. Someone told me that once you get into academia, you will have to spend the rest of your life studying. So I might as well try something else," she shared.
She then decided to go into banking and got a job at Goldman Sachs; she was also formerly a consultant with McKinsey & Company. In 2011, she moved to Singapore for a year, and worked as a consultant with Temasek Holdings, the country's state-owned investment company. During this time, her job scope included "reviewing technology portfolio companies and helping the investment team make the right decisions".
It was her love for eating that kickstarted her entrepreneurship journey, the self-professed foodie shared. "Starting a company was not a natural thing for me, but my passion for food was. I grew up in a family where food was important."
After spending close to 15 years working overseas, Kim returned to South Korea. Back in her home country, the only way she could get premium-quality groceries was to go from one market to another. She noticed a gap in the market for a "quality driven e-commerce player" that could conveniently delivery fresh food and groceries for busy individuals. 
She then launched Market Kurly in 2015. Kim describes the company's core group of customers as female millennials in their 30s to 40s "who shop for their families and for themselves". The company has also expanded its product range to include non-food items. It now has a cosmetics category, with plans to launch a home and living section in the future.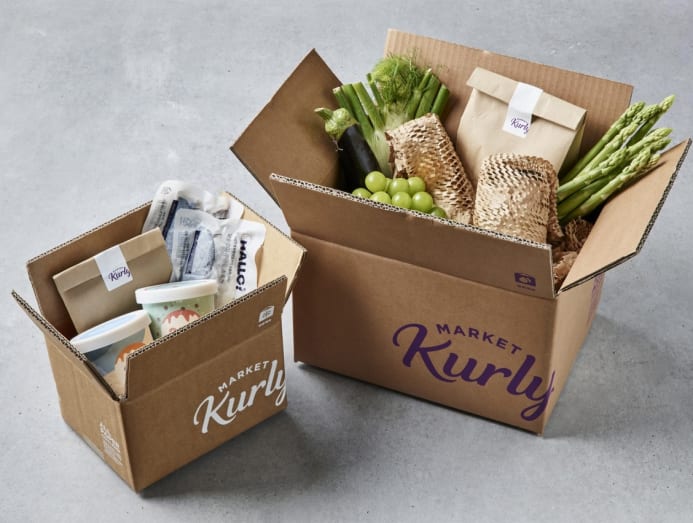 This year, Market Kurly also acquired Plannery, a South Korean company that runs HeyJoyce, a platform that specialises in career-building services for women. "HeyJoyce is a community of working women that overlaps 100 per cent with our core customers," Kim commented on the synergy between the two companies. "We have always been interested to know more about the interests of our community and how we can be perceived as a brand rather than just a service that they use. We are always looking into how to engage our customers."
In August 2022, Market Kurly made its first international expansion in Singapore by launching more than 40 of its products on Lazada's online supermarket, RedMart. The assortment of Market Kurly products available on the platform include ready-to-cook and ready-to-eat meals made in collaboration with award-winning chefs and restaurants in Korea. Every product has been personally taste tested by Kim and her team. These include Korean-infused Western dishes as well as traditional Korean fare such as kalguksu (noodle soup), shiraegi doenjang soup (soybean paste stew), and tteokbokki (spicy rice cake), the latter of which Kim describes as the "soul food of Korea". "Every Korean will have memories of buying tteokbokki from the stalls, for example when walking out of school with friends. But it is very difficult to be able to find one that tastes as authentic as the ones we used to eat as a kid."
Market Kurly's read-to-cook tteokbokki is developed by Geummiok, a Korean street food restaurant located in the trendy neighbourhood of Seongsu-dong, known for its old-school style of cooking the dish.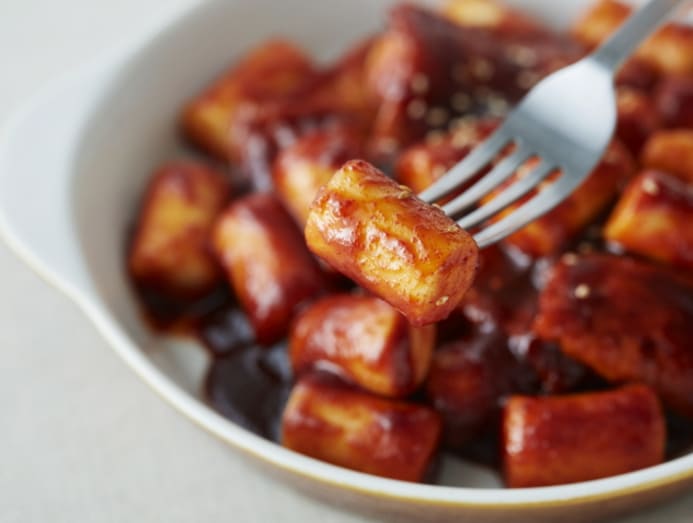 Other restaurants that the company works with include Gwanghwamun Mijin, a traditional Korean buckwheat noodle specialty store with more than 60 years of history conveniently located in central Seoul. The restaurant has also been listed on the Michelin Bib Gourmand list for four consecutive years. Other chefs that Market Kurly collaborates with include celebrity chef Choi Hyun-seok, who created a truffle cream gnocchi. The product turned out so great that the chef considered selling it in his restaurant instead of cooking the dish from scratch, which requires time and effort.
But Kim acknowledges that getting chefs to work with the company to create frozen food products has been an uphill task. "There are many people who have turned us down," she revealed. To engage the restaurant community in Korea, Market Kurly has been the official grocery partner for Michelin Guide Korea for two years.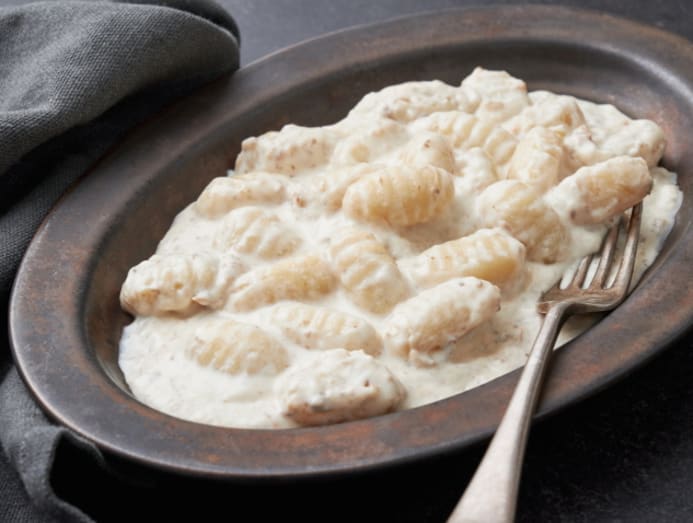 When it comes to drawing up food products to sell, Kim's team also takes inspiration from Korean dramas. "Many of these Korean shows reflect the daily lives and food eaten by Koreans," said Kim. In the near future, Market Kurly hopes to launch on RedMart its version of a gimbap (Korean seaweed rice roll) inspired by one of Netflix's latest hit drama, Extraordinary Attorney Woo. In the series, the titular character, played by actress by Park Eun-bin, has autism spectrum disorder and eats only gimbap because she can see all the ingredients.
According to Kim, Singapore was a natural choice for Market Kurly's first international venture. "[The country] has so much diversity in terms of people and culture. I know that Singaporeans also respect quality, and that's what our products represent." By leveraging on Lazada's regional network, Market Kurly hopes to further expand into Southeast Asia.
As for wider plans for the company, Kurly Inc, the firm that owns and operates Market Kurly, is preparing for an upcoming initial public offering (IPO). It received preliminary approval in August for an IPO on the Korea Exchange, Reuters reported. Kim describes the upcoming IPO as a "big financing event" that will help the company achieve its goals.
"As a seven-year-old company, we are just beginning to embark on a very long journey," Kim stated. "IPO will be a very important moment for the company. But what's most important for the management team and myself is whether we execute on the things that we think is critical to the success of the company and our customers' satisfaction. That includes overseas expansion, category expansion, and upgrading our technology and data platform so that that it will continue to support our future growth."
In South Korea, Kim is regarded as one of the country's most successful female entrepreneurs. But she acknowledges that female founders in the tech industry are still relatively rare in the country. She hopes that her journey will help inspire other women to start their own companies.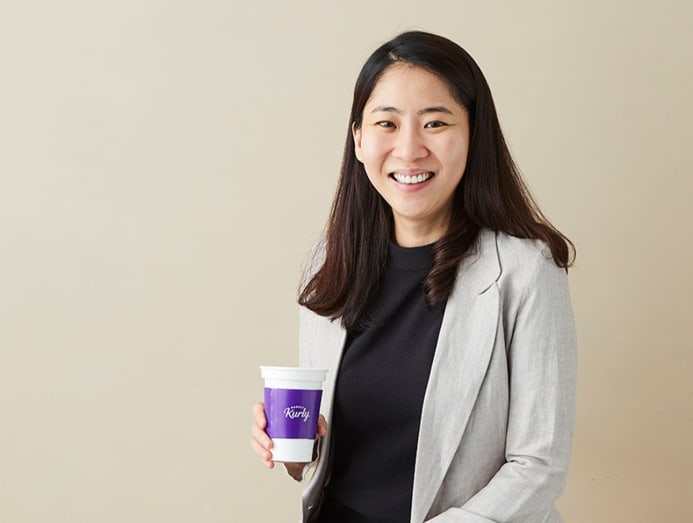 "I don't really think about [being a female founder]…But when I get invited to corporate events or get-togethers with other founders, I suddenly realise that there is so little female representation. That makes me realise that I have a role to play in helping women recognise that they can start a company, build a great team and do amazing things," she reflected.
Kim describes her career journey as a tech entrepreneur as unconventional, not just because of her gender. "I didn't work in Silicon Valley or studied in certain universities. I also grew up in a hometown that's far away from Seoul. So even in that aspect, I have always been a minority," she said.
Still, "starting a company has been a great opportunity. I have learned so much. I don't think I could have learned this much had I stayed in a company and worked for someone else. [Entrepreneurship] is a great way to grow as a professional, and as a person," she said.