Soup Restaurant's Wong Wei Teck: 'Everything we do is from the heart'
Thirty years on, the owners of Soup Restaurant – four friends who knew each other from engineering school – now in their 60s, reflect on the values that have taken them this far.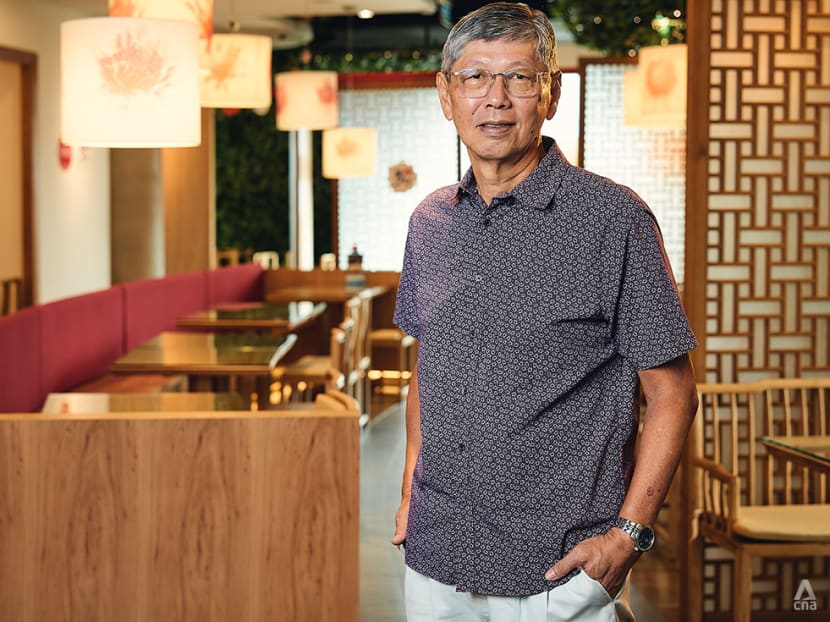 For many Singaporeans, the name Soup Restaurant conjures the warmth of comfort food – nourishing broths, simple stir-fried vegetables, and that irresistible dish of perfectly poached chicken served with an addictive ginger sauce.
While its name is beacon for friends and family to share a wholesome meal together, the restaurant was established by a family of a different kind – a brotherhood, if you will, of four men bound by one "crazy idea".
Now in their 60s, Mok Yi Peng, Wong Wei Teck, Wong Chee Keong and Mike Ho met while studying at the National University of Singapore's Institute of Engineering in the 1970s. They went on to work for Mass Rapid Transit Corporation, now the Land Transport Authority, as early civil engineers of the nation's MRT system.
"One day, Mok told me he had rented a place and asked me, 'want to play or not? Do something outside of engineering," recalled Wong Wei Teck, 65, the company's managing director and executive director. "I asked him 'what business?', but, actually, I already knew his answer. Of course (it was) food!"
A talented, passionate cook since his university days, the partners remember the young Mok often rising early to prepare breakfast for his hostel mates.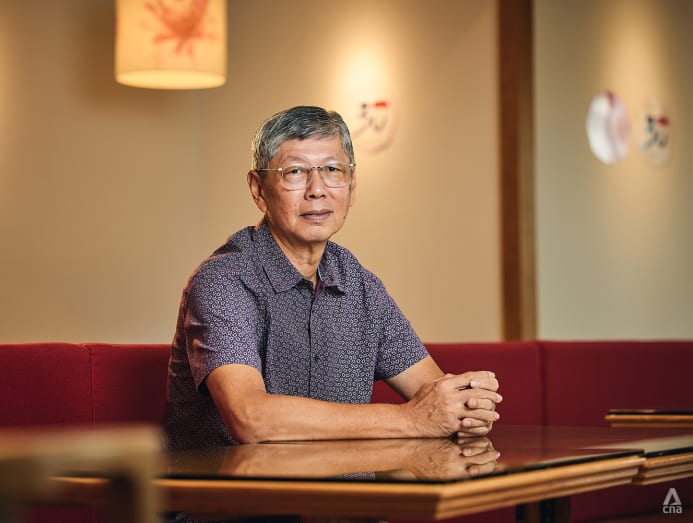 STIRRING THE POT
The first Soup Restaurant opened in 1991 at 25 Smith Street in Chinatown. "We didn't start this for the money. We wanted to serve healthy, home-cooked food and doing it in Chinatown felt natural. For many people, 牛车水 (the Chinese name for Chinatown) is a place associated with a mother's cooking and comfort food," explained Wong.
Many of the restaurant's dishes, including its signature Samsui ginger chicken, came from Mok's family's collection of recipes. His aunty was a Samsui woman, one of many who came from the Sanshui district of Guangdong in the 1930s to find work as general labourers in Singapore's early construction industry.
Known for their sense of thrift, the Samsui women's typical meal consisted of rice with pickled or fresh vegetables and bean curd. During the New Year, they would pool their money to buy a chicken to enjoy over a festive meal.
"Chicken symbolises 富贵 (honour and riches) and ginger clears wind and keeps our bodies warm. The women needed this to keep healthy because they worked in construction," said Wong.
Soup Restaurant's Samsui ginger chicken recipe went through numerous rounds of trial and error before the owners were satisfied with the results. It debuted on the menu in 1995 and remains synonymous with the brand.
"What we do is the tribute to the Samsui women. We are not selling authentic Samsui food, but Chinatown heritage dishes," Wong pointed out.
A FOUNDATION BUILT ON VALUES
Three decades on and Soup Restaurant Group Ltd has been listed on the Singapore Exchange's Mainboard since 2009. It boasts 10 Soup Restaurant outlets in Singapore, one in Malaysia and two in Indonesia. It has also opened two Cafe O outlets and Teahouse by Soup Restaurant outlets at home.
By 2000, both Mok and Wong had quit their engineering jobs to focus on their restaurant business.
"Honestly, I'm not sure how we reached 30 years," said Wong with candour. "I think more than just signature dishes, it is the spirit and values that drive our business. We place our core values above all else. As engineers, we believe that everything is about the foundation. So we've built that foundation and we've gone from one step to another – from a shophouse to high-volume malls, from second board to main board listing. This is much like the engineering process."
Wong is palpably proud of his company's core values, which include integrity, diligence, fortitude, resilience, learning and creativity.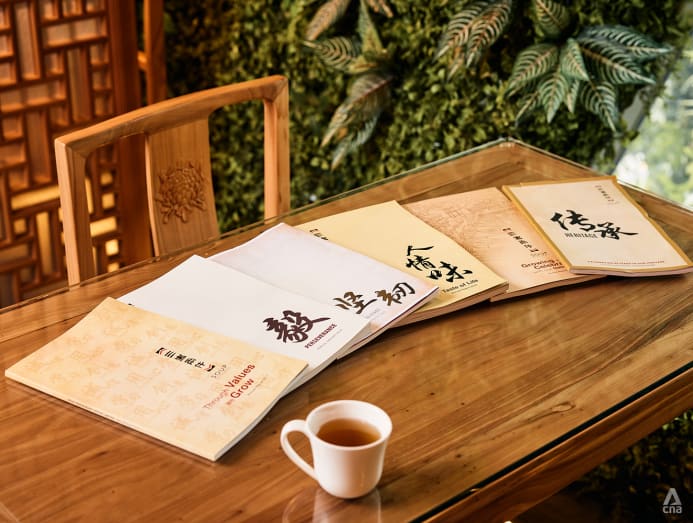 "We must do everything honestly and with a good heart. For example, the food must always be clean because to put something in someone's mouth is a sacred thing," he elaborated. "Diligence helps us overcome difficulties and we must keep learning because learning is growing – if you don't learn, you languish… These are [just some of] our family values. Because that's what we are: A family. We are always grateful when, out of all the restaurants around, people come to us."
In its time, Soup Restaurant Group has survived SARS, H1N1, avian flu and numerous other crises. Wong said it is the company's values that saved them time and again, most recently seeing it through the COVID-19 pandemic. "Everyone in our company, from top to bottom, understands and knows our core values very well."
Today, Soup Restaurant is aptly, a Singapore brand, "made with passion," Wong chimed proudly. Like it did numerous other businesses, COVID-19 pushed Soup Restaurant into new realms, and it has since gone into manufacturing and exporting its bottled sauces overseas.
As Wong tells it, 2022 holds plenty lots of promise. He sees the pandemic turning into an endemic and working with the government to fulfil a brighter future. Plans are in the works for more Soup Restaurants in Singapore and market expansion for manufacturing overseas.
Wong's founding brother Mok retired in 2016 and remains on the board of directors. Wong Chee Keong continues serving as Executive Director, while Ho sits on the board of Soup Restaurant Group directors and remains in engineering.
"Everything we do is from the heart, and I think people can see that," Wong concluded. "We are positive [about the future]. I'd say don't be scared, just be strong." Sound advice indeed, in life and in business.