Standard Chartered, Sheng Siong and more distribute Hari Raya care packs
Standard Chartered Bank, Sheng Siong Group, A Group of Philanthropists and Heartwarmers banded together to spread festive cheer to seniors and families in need.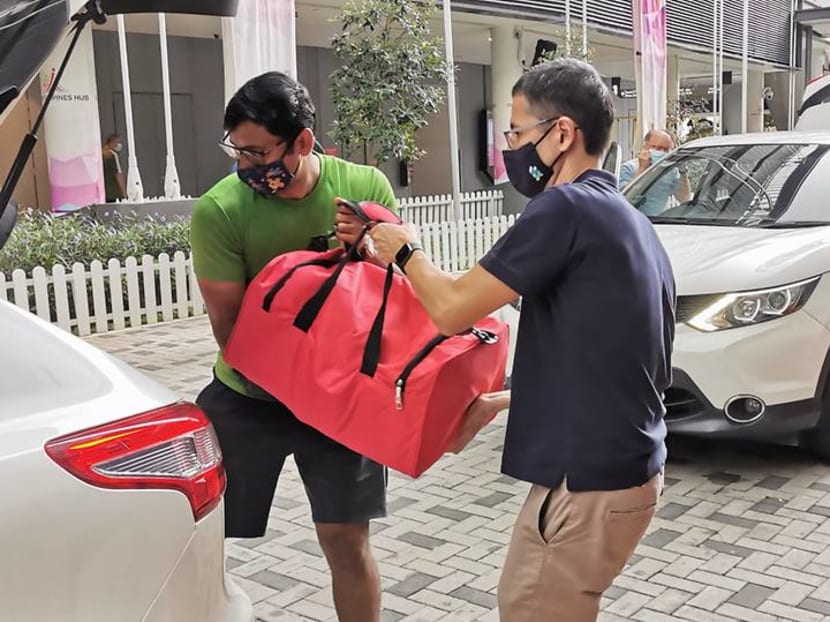 Over 600 corporate and individual volunteers have come together to pack and deliver 2,600 food packs to seniors and families in need, in a bid to share festive warmth and cheer in celebration of Hari Raya Puasa.
The initiative was organised by a grassroots alliance made up of A Group of Philanthropists (AGOP), Heartwarmers, Sheng Siong Group and Standard Chartered Bank – a private group of philanthropists, a non-profit organisation, a local supermarket chain and a multi-national financial institution.
The alliance has been working together since 2009. Every year, volunteers would spend a weekend packing festive bags containing essential household and food items for vulnerable seniors and families in need.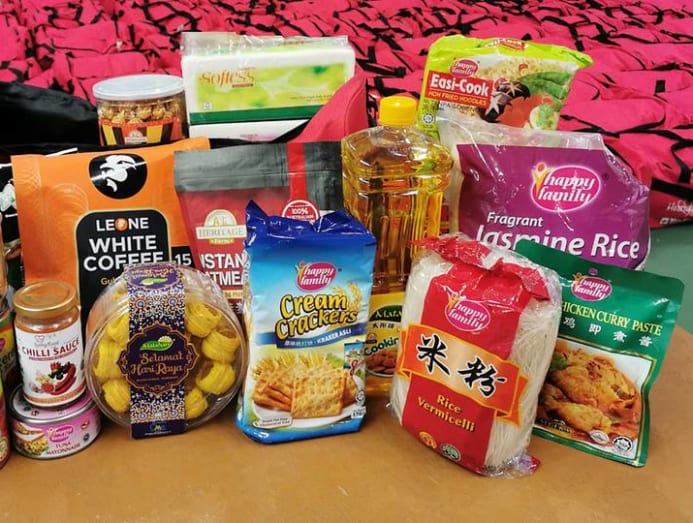 Individual and corporate volunteers would also contribute their time and efforts to help distribute the festive bags across Singapore.
This year, the packing and distribution took place from Apr 29 to May 1. Additional safety precautions were taken in light of the COVID-19 pandemic. For example, due to social distancing, the team extended the packing hours as they had to work in smaller groups.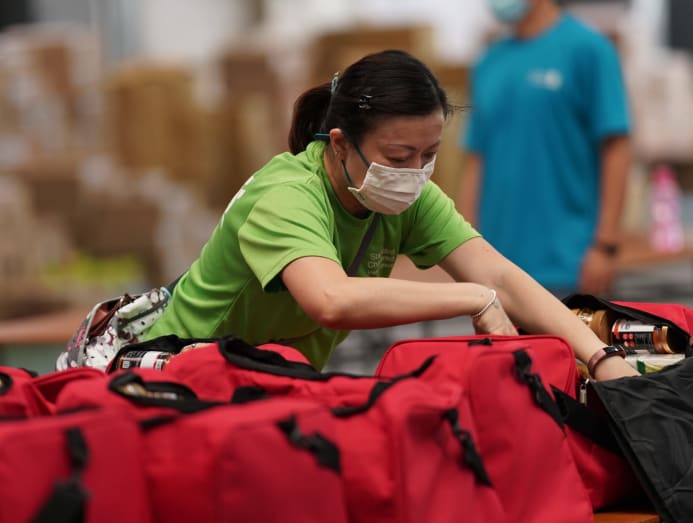 Volunteers were not able to visit families in their homes during the festive pack distribution – they met at the common corridor as they exchanged greetings for the festive season.  
Joining the volunteering efforts at this year's event was Mr Masagos Zulkifli, Minister for Social and Family Development and Second Minister for Health, and Members of Parliament Mr Baey Yam Keng, Ms Cheng Li Hui and Mr Desmond Choo.
"I am heartened by the partnership between Heartwarmers, Standard Chartered Bank and Sheng Siong Group to contribute in meaningful ways to the community. I hope that there will be many more of such ground-up initiatives by corporates, other community partners, as well as volunteers to uplift and support Singaporeans who are in need, so that we can build a more caring society together," said Mr Masagos.
"Volunteering is part of our DNA at Standard Chartered and we believe it helps us foster teamwork and empathy in our organisation," said Patrick Lee, Cluster CEO, Singapore & ASEAN Markets (Malaysia, Vietnam, Thailand and Representative offices), Standard Chartered Bank (Singapore) Limited.

"Given the pandemic, we believe it is ever more important for us to contribute what we can, and to work with partners who can help us correctly identify and fulfil the needs of our community," Lee continued.