Meet Akmal Anuar, one of the most successful Singaporean chefs you've never heard of
Forty-year-old Akmal Anuar now lives and runs his F&B consultancy firm in Dubai.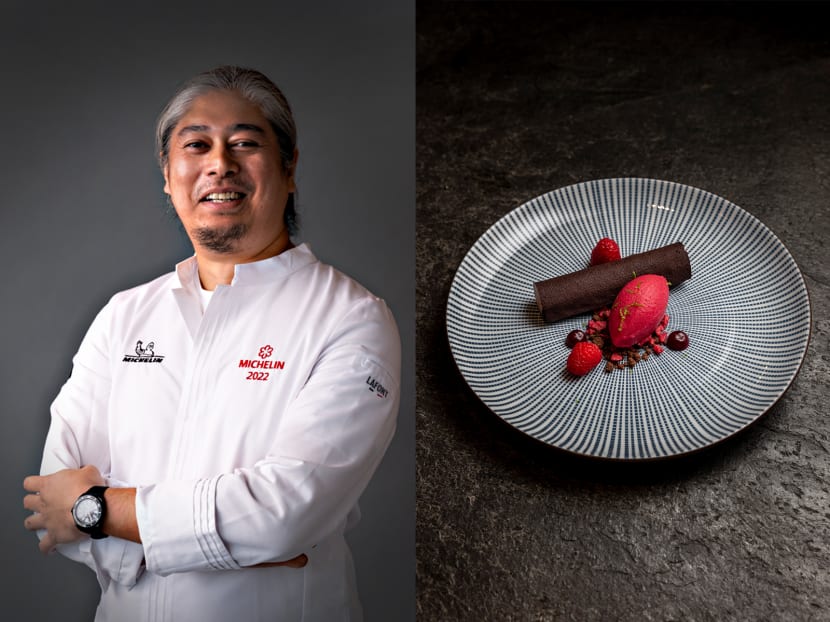 The year was 2012. Fine dining restaurant Iggy's was named Asia's Best Restaurant at the S. Pellegrino Asia's 50 Best Restaurants awards. It also ranked 26th on the World's 50 Best Restaurant's list. Yet, ask anyone in Singapore's avid foodie community if they know the name Akmal Anuar and odds are, you'd come up short.
For the unfamiliar, Akmal was the head chef at Iggy's in its heyday. In the eight years (2006 to 2013) that he worked for the restaurant, he cooked for the late Lee Kuan Yew five times, a feat few chefs can boast of. Yet despite his best efforts, he remained an unknown force in an industry where some of the best chefs are veritable celebrities.
"I definitely felt like I was underappreciated during those years in Singapore," said the soft-spoken 40-year-old Singaporean who now lives and runs his F&B consultancy firm in Dubai (more on that later).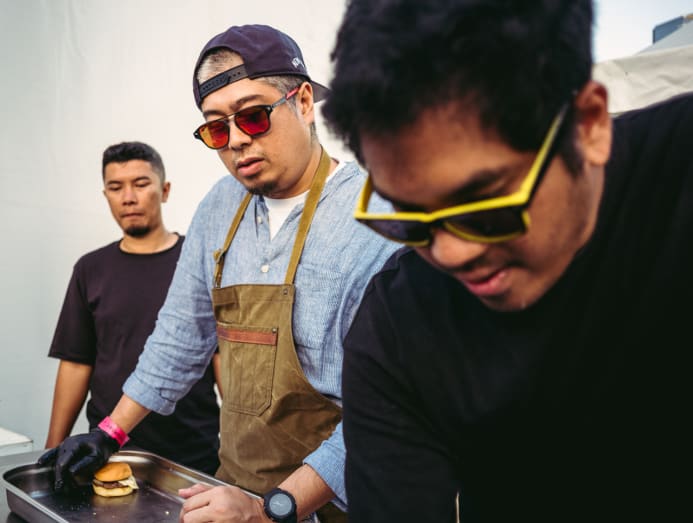 Despite a career that spanned Singapore's top eateries at the time, namely Les Amis, Saint Pierre and Iggy's ("Odette and all weren't even born yet," he said), Akmal found himself overlooked in favour of chefs with half his experience. "I had many offers from large Singaporean companies, but the salary offered to me was…," he paused to find the right word, "disgusting."
Akmal questioned if it was because he's Malay or Singaporean. He added that the offer would usually then go to a European or Causasian chef "with half (his) experience". 
Outside of Singapore, though, the hospitality industry took notice. Offers streamed in from as far away as London and Moscow, and though Akmal didn't see himself moving out of Singapore, an offer in Dubai proved difficult to turn down.
"I didn't know anything about Dubai at that time. All I knew was they had the tallest building in the world," Akmal said with refreshing candour. "After meeting me in Singapore and trying my food, the company invited me to visit Dubai for three nights."
For the wide-eyed young man whose parents are nasi padang hawkers, arriving in Dubai was like landing in a fever dream. "There was a BMW 7-Series to pick (my wife and I) up. Someone carried our bags. We checked into a five-star hotel and our balcony faced The Palm and Atlantis. People were sky diving right in front of us and I'm like, what? It was crazy! I'd never seen anything like it before. No one had ever treated me like that and it felt good," he continued.
By the time his visit was up, Akmal had signed a contract to work with Richard Sandoval Hospitality as chef collaborator at pan-Asian restaurant Zengo. "When we opened, we were doing 1,000 covers over the weekend. It was a total change from what I was doing before that, which was (working in) restaurants that seat up to 30 or 40 people. It was a big change, but I really wanted to learn," he said.
THE ONLY WAY IS UP
Akmal's career had only just begun. In 2015, the price of oil collapsed, triggering an economic meltdown in the Middle East. "I was asked to let go of the five Singaporeans that I'd brought in to work with me in Dubai. I couldn't do that to them, so I left," he said. Akmal and his wife Inez, then heavily pregnant with their third daughter, returned to Singapore.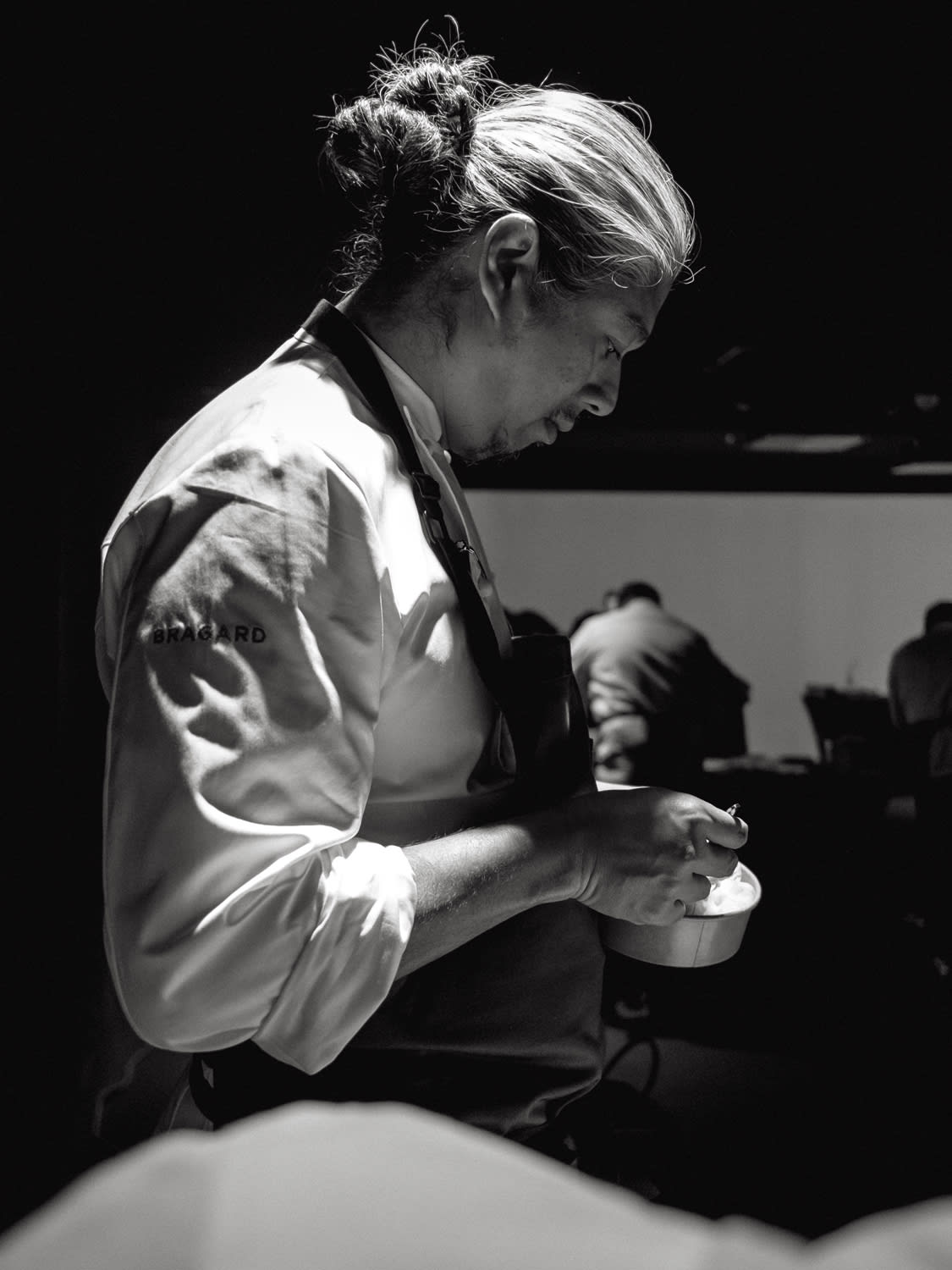 The next year, two local Emiratis approached Akmal about partnering to open a new restaurant in Dubai. To raise funds for his new venture, Akmal sold his HDB flat and returned to the City of Gold to establish 3Fils. "It was a small restaurant in a bad area. It was my first time running a business and I really didn't know what I was doing," he said.
Evidently, he knew how to do some things right, because the restaurant earned a World's 50 Best Discovery award that same year. When the pandemic hit in 2020, Akmal exited the business and returned to Singapore. "I did nothing," he said of the time. "I stayed home, stressed out and just didn't know what to do. But I had offers from people to do consultancies. When I left 3Fils, I promised myself that I wouldn't work for anyone or go into business with other people again, so I started doing consultancies."
Dubai's siren call, however, remained strong. The city was one of the first to lift pandemic restrictions, and by October 2020, landlords were offering Akmal opportunities he couldn't ignore. "People were willing to give me a space for prices so low, they were unheard of!" he added.
In 2021, he opened Goldfish Sushi and Yakitori at Galleria Mall in the heart of Jumeirah. "It went crazy!" he said with a laugh. "Despite people wearing masks and social distancing, we were packed. That convinced me that I should learn how to run multiple restaurants. During that time, I felt that I can really do this, especially since I now had structure and a lot of experience."
Armed with this new confidence, Akmal began raising money for new restaurants. He also founded White Rice Co, an F&B consultancy company with his wife, which now boasts six restaurants across the UAE and New York.
By the end of 2022, he had opened the now-Michelin-starred international grill 11 Woodfire. Together with the New York-based Altamarea Group, he also opened 53 Restaurant, voted Best Restaurant in 2022 by restaurant recommendation website The Infatuation. He also debuted modern Japanese concept Otoro in Abu Dhabi; Mavia, an upscale cafe in the Al Faya desert in Sharjah; and contemporary eatery Chie in Sharjah.
"2023 felt like a year that I should rest," he said with a dramatic exhale. "So, I chilled a bit, did an internship in Kanazawa, travelled to Japan, New York and Oslo, and took my family to Italy."
NOW YOU KNOW MY NAME?
Suffice it to say, Akmal Anuar is now a well-known name in culinary circles, with a career that other chefs aspire to. Not only is he an excellent cook, he is also the rare chef with sharp business acumen. This, he says, stems from simply being tired of having had to work twice as hard to convince investors or potential employers of his capabilities.
When asked if he thinks it has to do with racism, Akmal replied: "It's not quite racism. That's a big word. It's more like looking from a different lens. To the Emiratis, I came from a place with recognition. They didn't need convincing because the proof was already there. If they googled me and the restaurant, there it was — I was the head chef.
"In Singapore, because it's so competitive, you are not seen for what you are and then given the opportunity to work on your strengths. Instead, you are seen for how many extras you can give and how much more value you can deliver."
With his base in Dubai, Akmal is perfectly situated to grow his business globally. "This is really the Middle East. From here, I'm only seven hours away from Singapore and Europe, 12 hours to New York," he explained.
But while he has lived in Dubai for the past nine years, Akmal still calls Singapore home. "Dubai has been so kind to me, but my family in Singapore keeps me connected," he said in his quiet, affable way. "We want our kids to have that link to our family, so we come home at least once a year. Plus, Singapore keeps the kids grounded. In Dubai, everything is shiny and organised. They live a very comfortable life there. Here, when you go to the hawker centre, you have to pick up your own food and sometimes, the tables are sticky… You take taxi, the uncle so grumpy," he laughed. "So that's good for them. Because I want them to know that this is where we come from."