Kampung lessons for a Singapore chef: 'Every grain is planted with love and sweat'
For Yellow Pot's Chef Sebastian Goh, having balance in cuisine goes beyond a dish's texture and flavours – it's also about giving back to Mother Nature.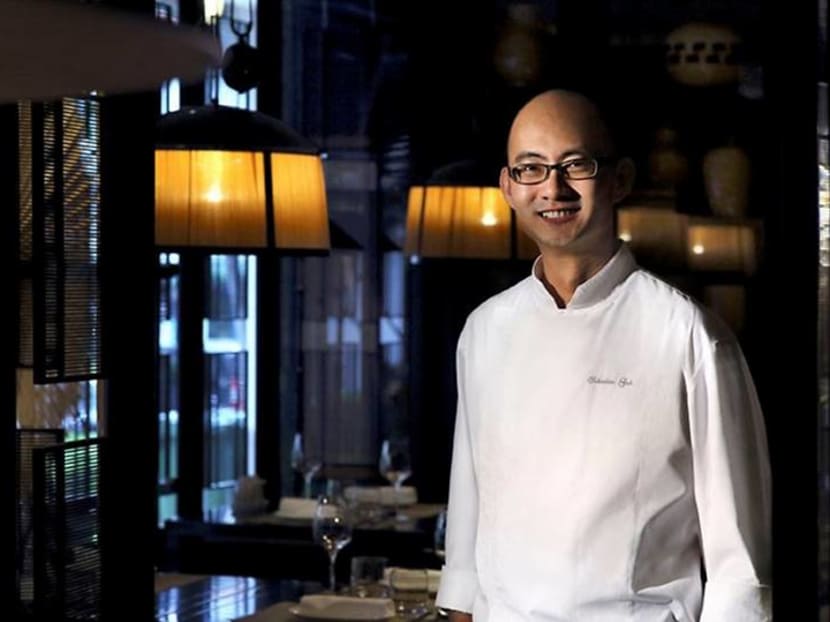 Throughout the interview, chef Sebastian Goh of restaurant Yellow Pot at Six Senses Duxton references the circle of life multiple times. By evoking the imagery of this most perfect of shapes, Goh alludes to a natural harmony that is one of the guiding philosophies behind his cuisine at the modern Chinese restaurant – a balance that is achieved by "giving back (to Mother Nature) what we take."
Way before the concept of sustainability became a fervent topic of focus globally, Goh had already been exposed to and practised its tenets during his formative years. Having lived with his grandparents in a kampung, Goh shared that he was brought up hearing an old Chinese saying that goes "every single grain is planted with love and sweat".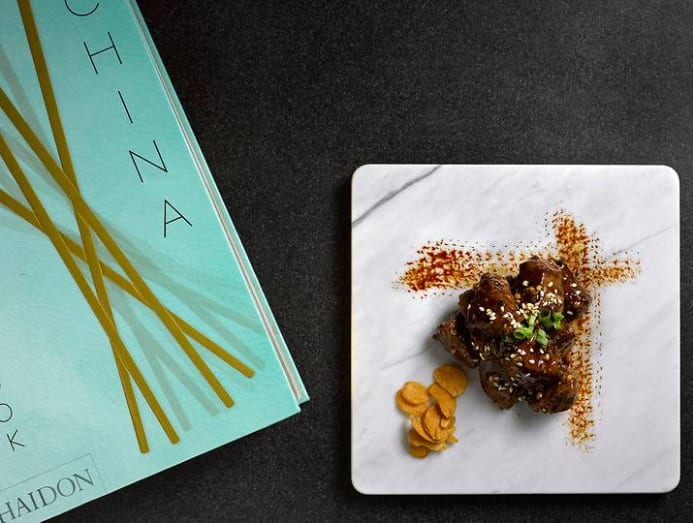 "My grandparents were farmers then and they taught me that the poultry and vegetables taste best when we gave it attention, love and care," he said of his kampung childhood. Knowing the tough work and long hours that go into farming, and experiencing first-hand the effects of ones treatment to the land instilled in Goh a grave sense of respect for ingredients and a responsibility towards nature.
"We only use what we need for putting food on the table; we only take what is essential to live, so as to avoid any wastage. We then give back to Mother Nature what is needed for the produce to be reborn, so that the next generation can enjoy the same natural good food that we enjoy during our time," Goh expounded. "This is the circle of life and we need to protect it for the cycle to continue."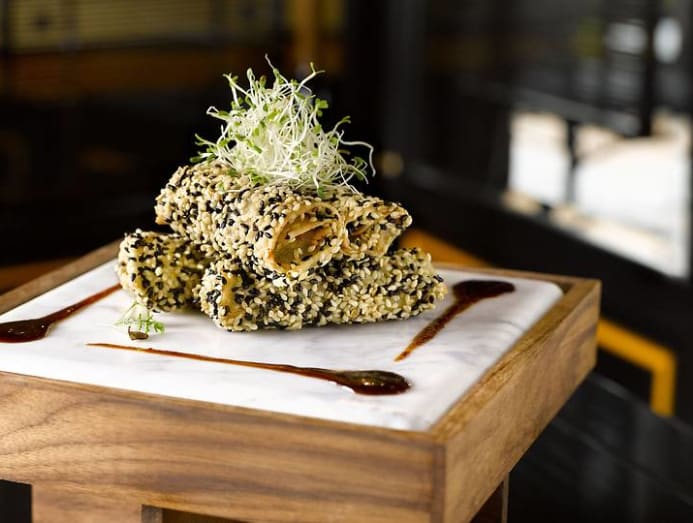 Although he is out of the village now, Goh has brought along that kampung spirit for fresh, natural and sustainable ingredients into the kitchen of Yellow Pot. Wherever possible, the team behind the stylishly decorated restaurant in Duxton works closely with local farmers and organic producers who are committed to responsible sourcing and sustainable practices.
Some of the featured produce include the chilled organic vine-ripened tomatoes, infused with preserved Li Hing plum and dressed simply with Farm Delight micro herbs to highlight the natural goodness of the fruit. For Yellow Pot's sesame-coated braised duck spring roll, Goh braises locally farmed ducks for 48 hours in cinnamons and clove essence.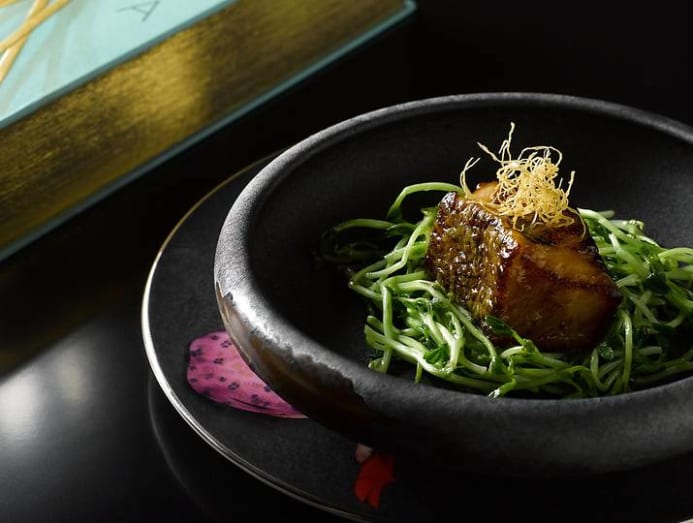 To curb food wastage, Goh practises nose-to-tail and root-to-fruit cooking in his kitchen. "We use freshly-caught whole fish, which we will fillet and serve. The bones from the same fish is then used to prepare stock and it is made into a sauce for the fish, as opposed to just using normal soy sauce, which many Chinese chefs do."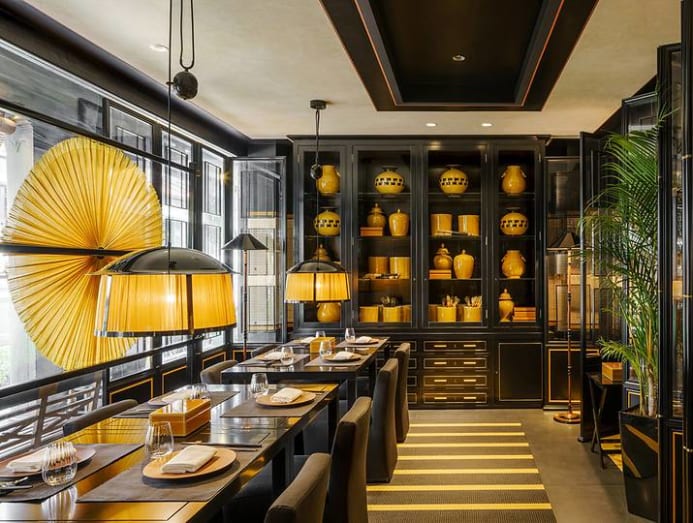 Likewise, when making their vegetarian stock base, every part of the produce is put to good use: Vegetable trimmings are blended to create marinade or cooked and skimmed down to become sauce. "Even the water that we used to wash these vegetables is recycled to water the plants and our decomposition bin, and the washing of drainage," Goh said.
Goh admits that these sustainable practices the kitchen employs might mean higher food cost, is more labour intensive and requires more space for implementation. Thankfully, Six Senses has been supportive in their applications as they are in line with the global hospitality brand's sustainability ethos and commitments. This frees Goh from his worries and lets him focus on the pertinent task at hand: Providing guests a simultaneously enjoyable and educational dining experience.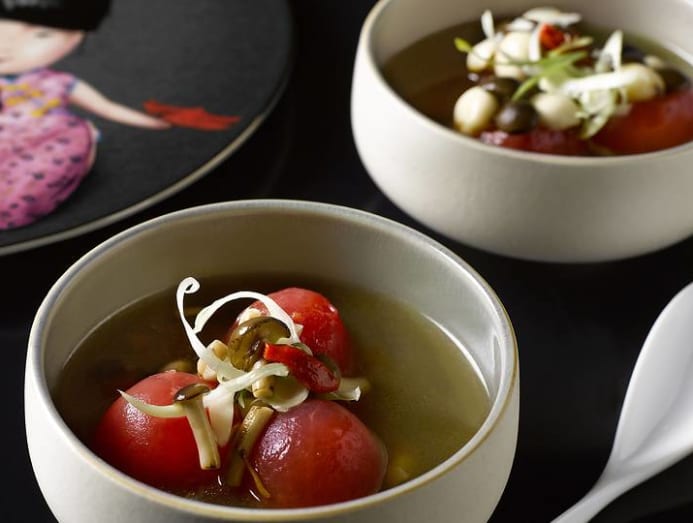 Awareness and education go hand in hand. As more diners are becoming conscious about what they are consuming, Goh feels responsible to take the lead in Chinese kitchens to help guests make informed choices that allow them to eat well. At the same time, only by getting more diners to recognise the sustainability practices the restaurant employs and to become more informed about the positive impact these practices bring about, will there be an increased demand for more Chinese kitchens to be sustainable.