Swee Kee's Cedric Tang: 'People don't expect heritage businesses to close down'
In the eighth and last episode of CNA Luxury's podcast series Next Gen, Cedric Tang of Swee Kee/Ka-Soh restaurant shares how he and his brother had to take over the family business after their father's health took a turn for the worse.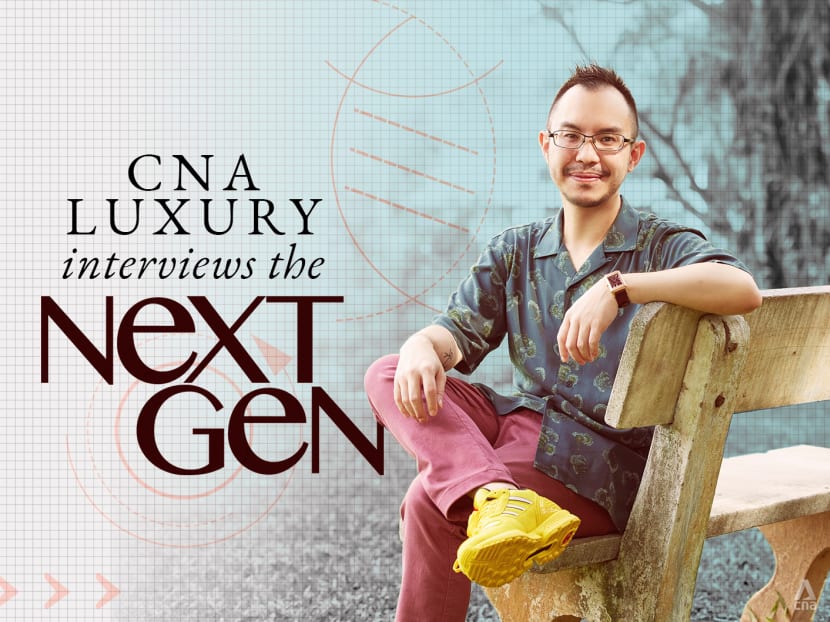 Cedric Tang, 36, has fond memories of the now-defunct heritage Cantonese restaurant, Swee Kee. Growing up, his family lived above the restaurant. On any given day, he would wake up, run downstairs and find the staff starting to prep for the day ahead. They were like an extended family to him.
"So I'd go and disturb them. They of course knew me as the boss's son, but they also entertained me whenever I wanted to play. There was always someone there to accompany me and look after me. That's something I really treasure. The restaurant meant so much to me," he said, reminiscing.
Cedric's grandfather, Tang Kwong Swee, started Swee Kee in Great World Amusement Park in 1939. When the eatery closed after WWII, Tang became a roadside hawker on Chin Chew Street in Chinatown until he saved up enough money to purchase a shophouse on the same street. In the 1980s, Cedric's father took over the business. The restaurant relocated to Amoy Street in 1996, while Ka-Soh was established as a slightly more upmarket counterpart in College Road in 2007.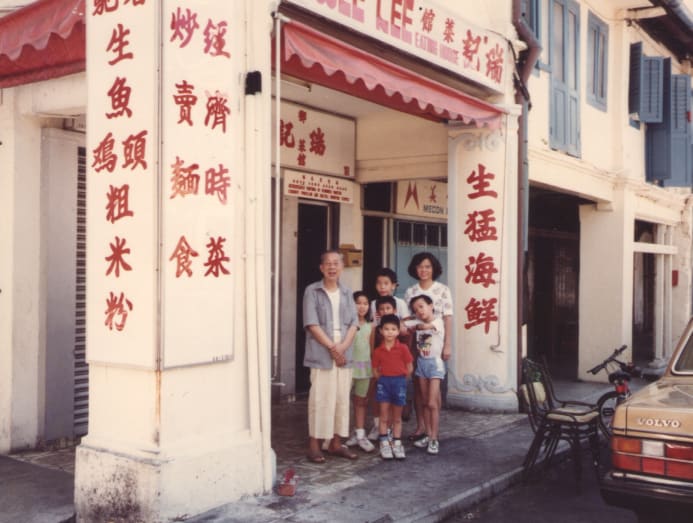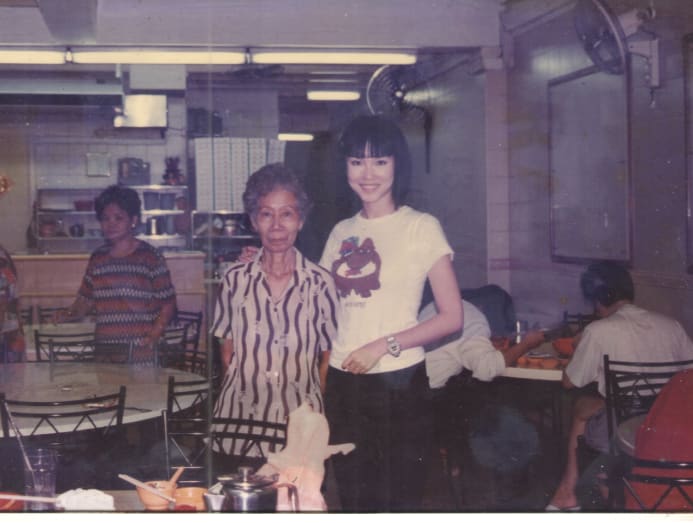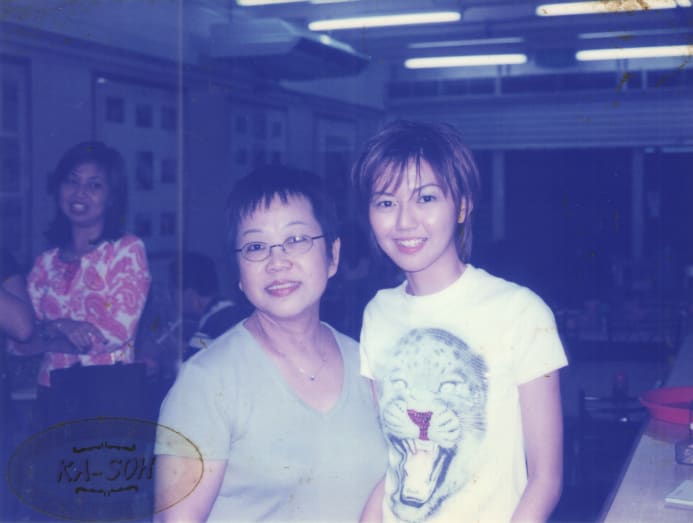 Swee Kee shuttered in May 2021. At first it seemed like yet another victim of the pandemic, but in reality, the writing was already on the wall. In the last few years, the profile of Amoy Street had evolved from being very traditional and Chinese to being more international and modern, with a plethora of Korean barbecue restaurants and fine dining venues. The street's customer profile changed in tandem.
The pandemic simply sped the restaurant's demise, as work-from-home protocols decimated the CBD lunch crowd. Even government subsidies could not offer a salve.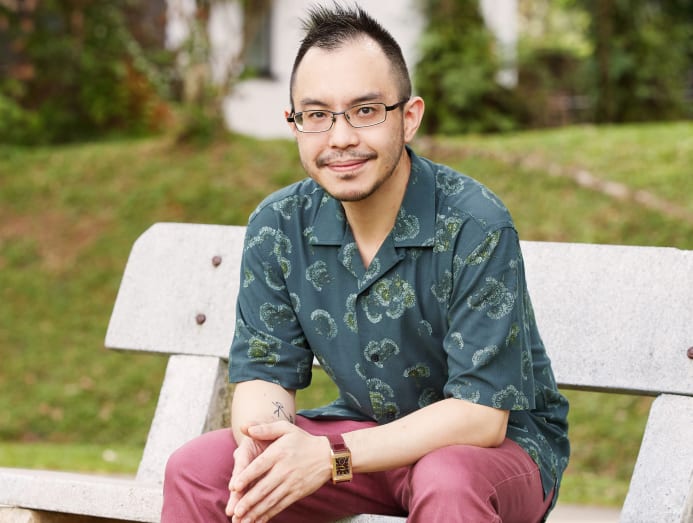 For Cedric, who runs the business with his elder brother Gareth, it was not a difficult decision to shut the restaurant. "In 2020, business started dropping rapidly and then we have been dealing with these huge monthly losses," he explained, declining to reveal exact figures.
"To sustain losses for such a long time, it's actually very difficult to hang in there. With such losses, it meant that my family had no income. And with no income, how could we live?"
Following the closure, most of the staff were redeployed to Swee Kee's two sister restaurants, Ka-Soh in College Road and Ka-Soh in Greenwood Avenue, to alleviate the manpower crunch that the group was facing. Some of the long-service staff chose to retire; others chose to return to their home countries.
Longtime customers were dismayed. "For a lot of heritage businesses, because we have been running for so many years, people do not expect you to close down," said Cedric. Regular customers shared their memories with him, like the lawyer who started his first job in a law firm around the time that Swee Kee moved to Amoy Street. Swee Kee was the first restaurant he patronised on the street, and he had been coming back ever since.
"He said that the food brought him comfort. And when he pulled late nights or did OT (overtime), we were the restaurant that he came to for dinner." Swee Kee was best known for its Cantonese-style fish head noodle soup, as well as familiar favourites like prawn paste chicken and sweet-and-sour pork. These have found their way onto the menu at Ka-Soh, so as to keep the spirit of Swee Kee alive.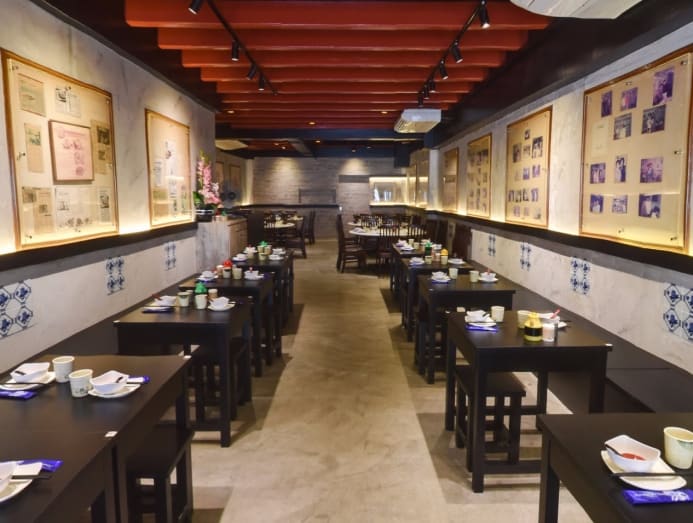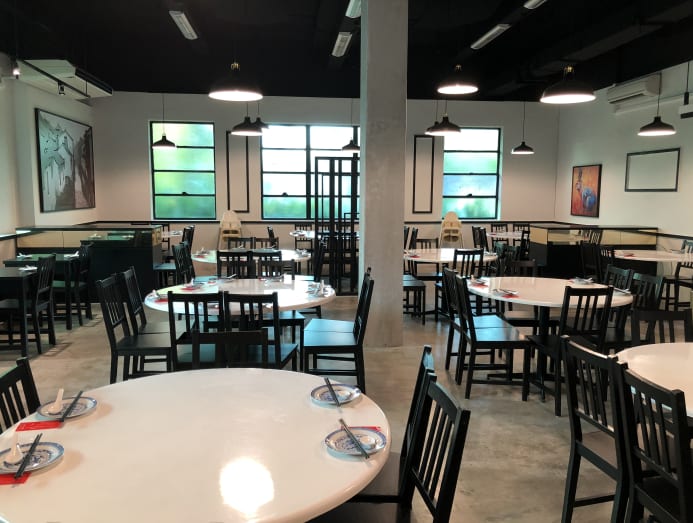 GROWING UP IN AN F&B FAMILY WAS 'VERY NORMAL'
Cedric and I are chatting in Ka-Soh in College Road. It's a weekday afternoon and the lunch crowd has evaporated, giving the staff a bit of a reprieve before the dinner rush. Some are packing takeaway orders and receiving supplies, while those on break sit and stare at their mobile phones or nap on benches.  
Growing up in a F&B family "was very normal", he shared. "Especially when you're younger. You don't think much about it. It's just your reality." It was only in his late teens that he began to be aware of his family's circumstances, and even more when he began to get involved in the business.
Today, Cedric takes care of operations, marketing and PR (public relations) while his brother handles admin and finance. They took the helm five years ago after their father, Tang Tat Cheong, was discovered to have stage four lung cancer. He is currently undergoing chemotherapy and is "trying to manage it himself".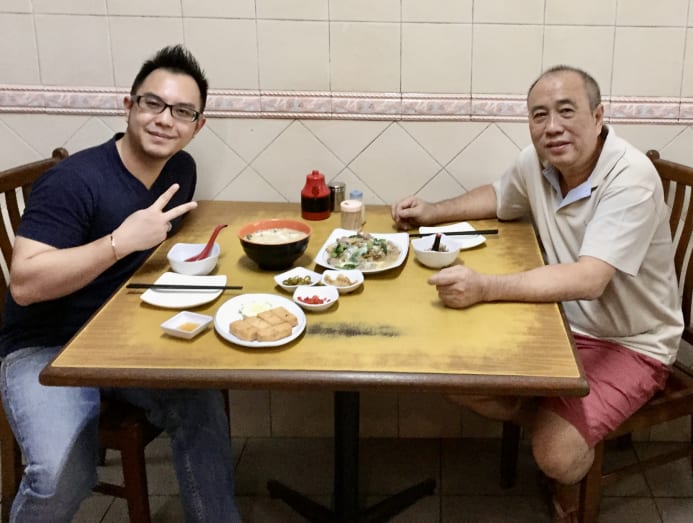 When Cedric found out the news, he did not let his emotions get the better of him. Instead, he shares, he approached the situation very pragmatically. Some of the questions that ran through his mind were, "Do we have enough money for treatment? What is the cheapest source of medication? Should we go through the public or private healthcare system?"
His mother and siblings did not break down either. "Within my family, we are not as open about our feelings to one another. We do what we can to help alleviate the situation and make things better."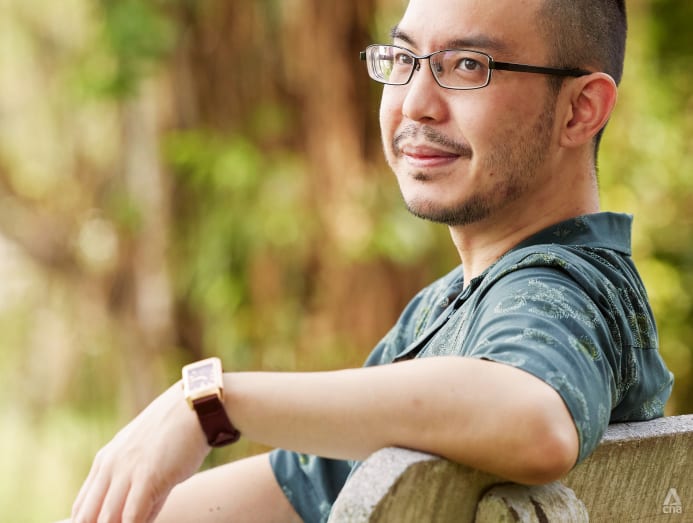 Despite appearing strong and resilient in the face of adversity, Cedric is very candid about his experiences dealing with mental health issues. On his Instagram account, he openly discusses his depression and suicidal tendencies. These were brought on by a number of factors: The loss of a loved one; his father's ailing health; and the stress of running a family business as well as his own PR consultancy (which he has since given up).
"It was really full-on in terms of managing work and clients, and at the same time trying to suppress emotions," he shared. He tried to bury himself in work to forget about his problems, but ended up pushing himself to a breaking point. "So one day I just stopped answering emails, I stopped answering phone calls, and locked myself in my room."
His reached his lowest point when he contemplated suicide. "I live on the 13th floor. It came to a point where I just really wanted to fling myself out the window. I wanted to just end everything. I wanted to stop thinking, to stop feeling. I wanted the feeling of being free. For me, death isn't just about ending my life; it's ending how you're feeling."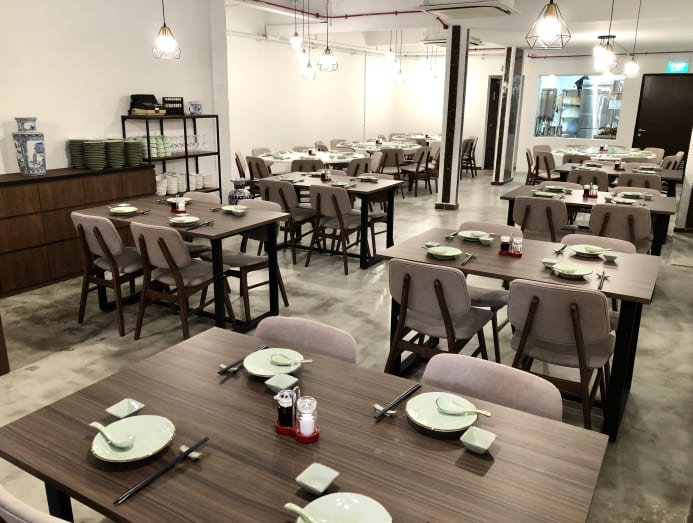 That was in 2019. Today, Cedric keeps his windows firmly shut in case temptation strikes again. His suicidal tendencies remain, although he says they are a bit more controlled now.
To take his mind off things, he turns to social media. "I use TikTok quite a bit. It's an interesting platform where you can do a lot of silly things. Trying to dance or do choreographed dances is not as easy as people make it out to be!"
In spite of his struggles, Cedric tends to project a positive vibe, a trait he thinks was passed down from his grandfather, who passed away in 1997. "I remember how he always had this cheerful demeanour about him. I think maybe that's something that also passed on to me. People have always seen me as being cheerful, very happy, never sad."
With things slowly returning to normal, what's in the pipeline for Ka-Soh? "For now it's really just about trying to stabilise the business, trying to hold on to the heritage, trying to contribute to the food culture and the scene in terms of what we're offering."
The Next Gen podcast is brought to you by Jaeger-LeCoultre.
Listen to our interview with Cedric Tang here. New episodes of Next Gen are published every Sunday at cna.asia/podcasts.