Swee Lee CEO Kuok Meng Ru: 'Music is now more essential than ever'
Kuok Meng Ru acquired Swee Lee at just 23 years old but has since injected new life into the 75-year-old heritage music store. He chats about his journey with the brand, whether music is non-essential in a pandemic, and the role of TikTok in growing the industry.
I walk into Swee Lee's flagship store at The Star Vista on a Wednesday afternoon. It is bustling inside, and a staff member immediately greets me at the door. "Is there anything in particular you are looking for?" he asks. "Oh, I'm just looking around," I answer. "Sure, enjoy your stay," came the reply.
At first, I thought it odd to hear that phrase, more commonly associated with, say, checking in to a hotel or visiting a new country, rather than walking into a music store.
But soon, it dawned on me that this sprawling 5,000 sq ft space is not just a music store. Yes, you'll find a wide range of musical instruments here, with guitars in particular lining its walls. But there's also an in-house cafe called Swee Lee Social Club, a gathering space for people not as musically inclined like myself to grab a coffee and hang out.
Tucked away at the back is a music academy, where those with an interest in music can take up lessons in guitar, drums and more.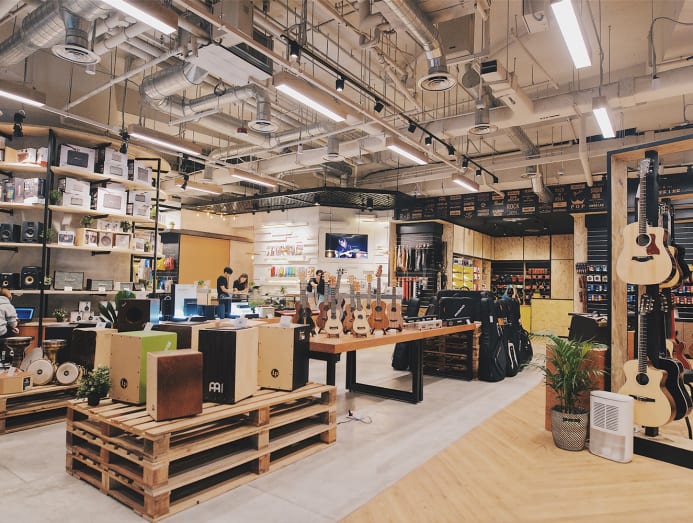 Somewhere in the store, Kuok Meng Ru, CEO of Swee Lee and the man responsible for the brand's revamp, is having his photos taken for this article. He is dressed comfortably in a T-shirt and sweats, blending in easily with the crowd.
Later on, we settle into the store's by-appointment only VIP room for our chat. Kuok admits that music stores can be intimidating, especially for those who don't play any instruments, or are only starting to learn.
"We're always trying to make that shift from intimidating to welcoming," said the affable 33-year-old. The store, Kuok added, was also conceptualised to be more inclusive.
"If you have a member of your family who's not into guitars, Swee Lee has something else for them. They can come in and buy headphones, they can have a cup of coffee…We don't chase people out because it's about creating a community."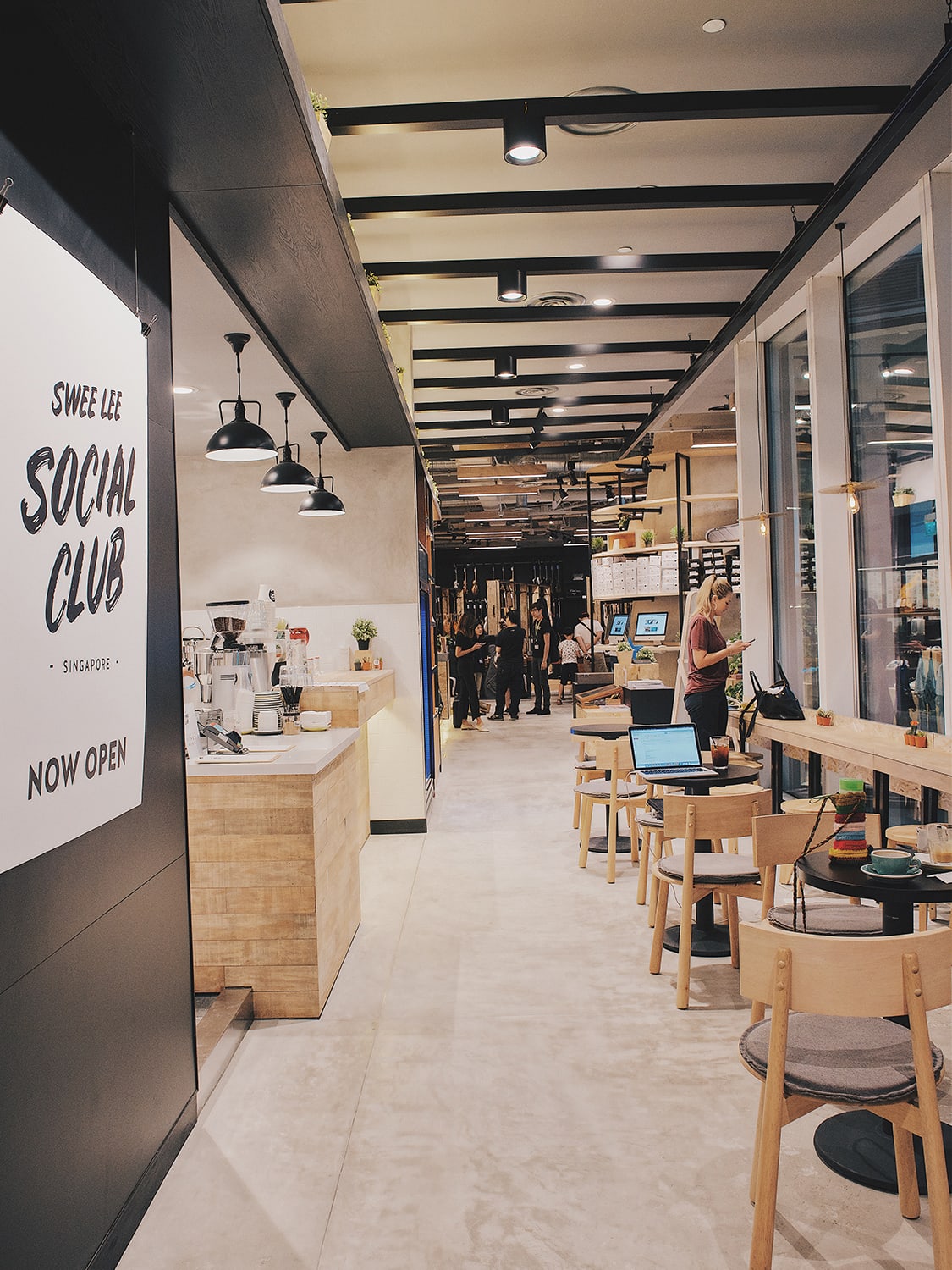 Indeed, Swee Lee is a store that many music aficionados will have stepped into at least once. It celebrated its 75th anniversary in November last year and decades since its founding, the company has managed to hold onto its appeal.
In the last ten years, it has had Kuok to thank, who charted a new path for the brand at a time when it was slowly beginning to lose its lustre.
PASSION IN BUSINESS                                    
Kuok is the son of Singaporean palm oil tycoon Kuok Khoon Hong, co-founder of Wilmar International. While he preferred not to discuss his family in detail for this interview, he did have this to share: "Some of the best advice I got [from my parents] is that to succeed in anything, you need to be extremely passionate about it. Otherwise, you're not going to be obsessed with it, you're not going to work on it day and night."
It was only natural then, that Kuok has carved out an entire business based on his passion for music. "Music has been part of my life from a young age," said Kuok. As a child, he started learning how to play the piano and violin. But his love for music only grew when he left Singapore at the age of 10 to study in the UK, where he spent his teenage years and young adulthood.
"Everyone there is really into music," he explained. "I picked up the guitar when I was 15 because my friends wanted to start a band. It's different from learning the piano and violin, where it was much more curriculum based. Guitar was really about learning songs that you wanted to play."
Kuok eventually graduated from Cambridge University with a degree in mathematics. He continued to play music in London, while also working as a math teacher. "It was the best of both worlds being able to do something that I'd spent many years studying, but also really putting time into something that I enjoyed," he said.
At the same time, Kuok has always had a knack for business, even as a child. When virtual pet toy Digimon was first released in the 1990s, he recalls taking the devices apart and selling customised versions to his friends. "Most people wouldn't buy two devices, take them apart and then put them together. But if they see a cool colour, they'll want something unique and different," he reasoned.
So when he returned to Singapore after his time overseas, Kuok began "catching up with interesting business models in Southeast Asia". In particular, he noticed that the music industry here was lagging behind its counterpart in the UK. Then came the question – what could he do about it?
THE SWEE LEE STORY
For the uninitiated, Swee Lee was founded in 1946 as a supplier of brass and woodwind instruments to the British military band. When the rock 'n' roll era took over the country in the 1950s, it began selling instruments such as guitars and drums.
Over the decades, Swee Lee evolved into the go-to store for musical instruments. Kuok himself bought his first guitar from Swee Lee. "It was a Fender Stratocaster, and I still have it today," he recalls.
While the brand name was "one that a lot of people recognised", not everyone had fond memories of Swee Lee, said Kuok. For one, there was a perception that its products were expensive. The company was still operating on the traditional high list price model, with discounts given in-store. Furthermore, people were getting more accustomed to purchasing instruments online, and an e-commerce platform was missing from Swee Lee's business model.
Kuok saw an opportunity to change things up and acquired the company in 2012. He was just 23 years old at the time. "Thinking back, it was crazy. I was so young and foolishly confident in believing we'd be able to turn it into what it is today," he laughed.
But a plan was in motion. "There were smaller companies in Singapore that were growing because an established company like Swee Lee was getting a bit sleepy in terms of its business model," mused Kuok. "There are incumbents and start-ups, right? But what if you could think like a start-up, but be the incumbent? What if you could take a company like Swee Lee that's been around for decades and make it more consumer focused, introduce e-commerce, expand it around the region?"
Ten years since the acquisition, Swee Lee now bills itself as Asia's largest music retailer, with e-commerce as a key pillar of the business. In addition, Swee Lee's retail footprint in Singapore has expanded to three stores in the country, selling a wide range of products including musical instruments, headphones, speakers, vinyl records, apparel, bags, shoes and more.
The company's regional footprint has also expanded to include stores in Malaysia, Indonesia and Vietnam.
All that, and it's just scratching the surface. "We have a lot of big plans and some exciting announcements that we'll make in the next couple of months," teased Kuok.
"There are incumbents and start-ups, right? But what if you could think like a start-up, but be the incumbent?" – Kuok Meng Ru
A GROWING MUSIC EMPIRE
Swee Lee is a big business, but it is just one facet of Kuok's growing music empire. Swee Lee's parent company, Caldecott Music Group, also owns American guitar manufacturing company Harmony, musical instruments accessories brand Mono, Japanese musical effects pedals brand Teisco and more.
In 2015, Kuok founded mobile-first music-making platform BandLab. The platform has a user base of over 40 million creators globally. In December last year, the company said it raised US$53 million (S$71.8 million) from a Series B funding round resulting in a post-money valuation of US$303 million. 
The funding will help the company expand its services and reach more aspiring artists worldwide. "We see a huge amount of opportunity to not only improve music creation tools but also to empower more people around the world to make music today," said Kuok.
Kuok has also made high-profile investments in the music scene. For a period of time, he owned a 49 per cent stake in legendary American music and pop culture magazine, Rolling Stone. Kuok exited the company in 2019 and acquired UK music media brands NME and Uncut that same year.
In 2020, the company launched NME Asia, a regional edition of the publication that aims to be "a credible, global voice that helps champion music from around our region". "There's so much talent here that just don't have an opportunity to tell their story," said Kuok.
"Some of the best advice I got [from my parents] is that to succeed in anything, you need to be extremely passionate about it." – Kuok Meng Ru
IS MUSIC NON-ESSENTIAL?
What Kuok has achieved in the industry is commendable, especially with a company hailing from a country that's not typically known as a music destination.
During our conversation, Kuok himself alludes to a viral survey published by a local paper that ranked artists, including musicians, in the number one spot as non-essential in a pandemic.
"But it turns out that music is now more essential than ever," Kuok argued. In fact, during the pandemic, Swee Lee saw its biggest jump in e-commerce growth, with sales increasing by 300 per cent.
There was a huge influx in people wanting to buy and learn instruments during a time when having a hobby was key to mental health, Kuok explained. "Parents were also looking for something to do with their children, or just wanted to keep them occupied."
Kuok's app BandLab has also seen "a huge influx in the amount of music being made". So for all the negatives that the pandemic has brought on, there are positives too, he believes.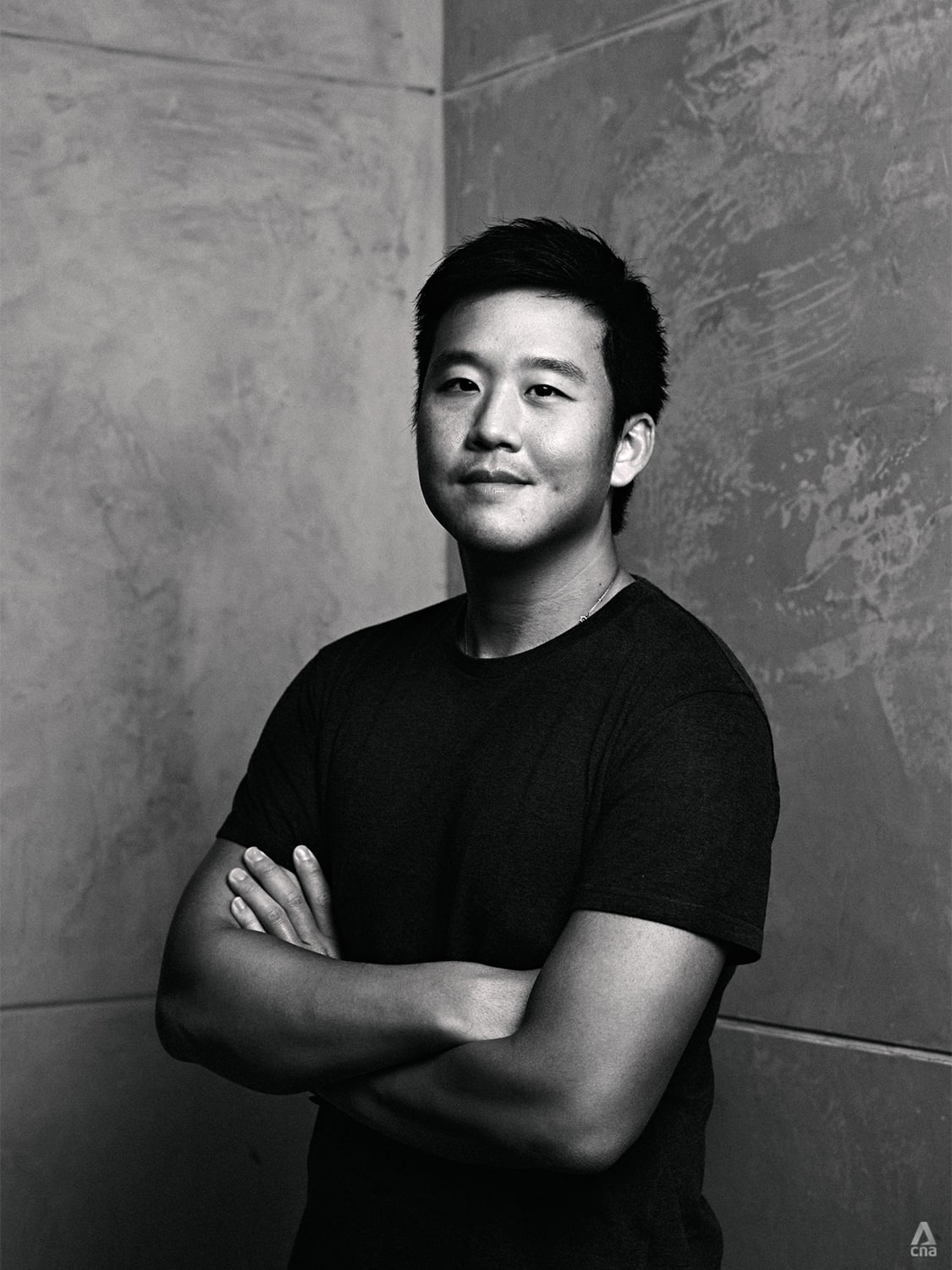 "There are going to be more people who embrace creative exploits, more artists emerging and more music created. That's a good thing for the local scene as well as the regional scene."
Also driving the proliferation of music in our lives today? Social media app TikTok, which Kuok describes as our "modern radio station". "[Tiktok has made] music a fundamental part of social media and user generated content. When social media first came out, you couldn't put music in a tweet, or post a song on Instagram. But now, it's more important than ever because people are being entertained with music."
Kuok describes the music culture in the region as "more exciting than ever before". And for both budding and seasoned artists, Swee Lee intends to journey with them every step of the way.
"Time will tell, but I hope that 75 years long after I'm gone, Swee Lee is still going to be here," said Kuok. "There's a responsibility that comes with leading a brand like Swee Lee and with all the things that we do with the wider group, we are super proud to have Singapore as our home base."