With halal Swedish meatballs, she redefined Kampong Glam's F&B scene
Tasneem Noor became an F&B entrepreneur in 2009 when she opened Fika Swedish Cafe & Bistro on Beach Road, serving halal Swedish food. Twelve years later, she shares what's next on her journey, and why she wants to take things slow.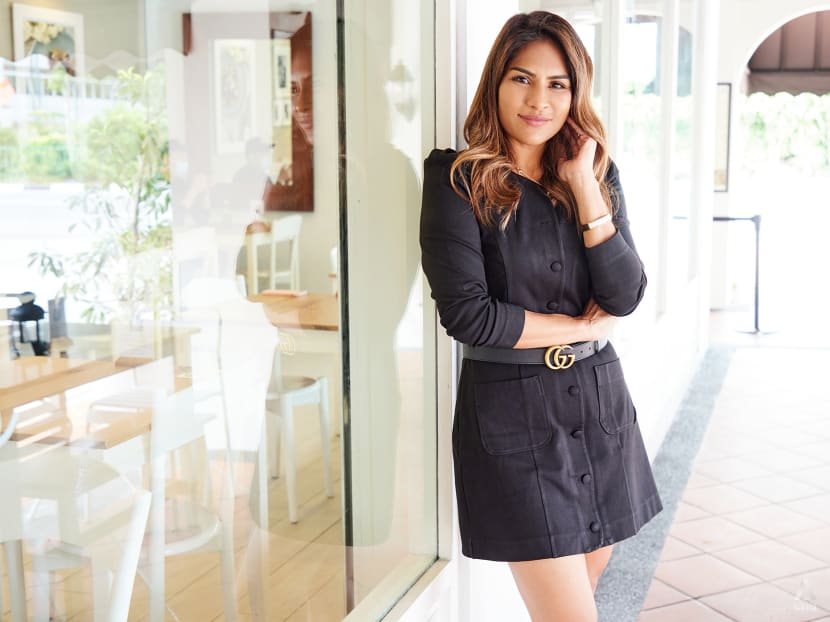 In Singapore, the colourful and vibrant heritage enclave of Kampong Glam is home to many bustling F&B businesses. While several hipster cafes have come and gone over the years, a few players have long dominated the scene.
One of them is Fika Swedish Cafe & Bistro, situated along Beach Road. First opened in 2009, Fika is well-known for its halal traditional Swedish meatballs, served alongside other authentic Swedish food including pyttipanna (Swedish meat and potato hash), gravlax sandwich, toast skagen (shrimp toast) and more.  
Fika was founded by Tasneem Noor, together with her husband, Joakim Smidhagen. The pair met when Tasneem was backpacking in Sweden in 2006. After getting married, Joakim moved to Singapore and the couple settled down here.
At the time, Tasneem was working as a graphic designer in contract publishing. Her father ran a wholesale shop retailing scarves on Baghdad Street and noticed that a row of three conservation shophouses on Beach Road were up for bidding.
"I'm always up for any challenge, so I said yeah, let's bid on it," she said. "We didn't actually know what we wanted to do. Essentially, there was no grand plan or great business idea of any sort."
Away from Sweden, Joakim experienced a bout of homesickness. "We soon realised that there was no authentic Swedish food here and on top of that, no halal Swedish food," the 40-year-old recalled. "So we thought that it would be a great idea to introduce Singaporeans to the cuisine."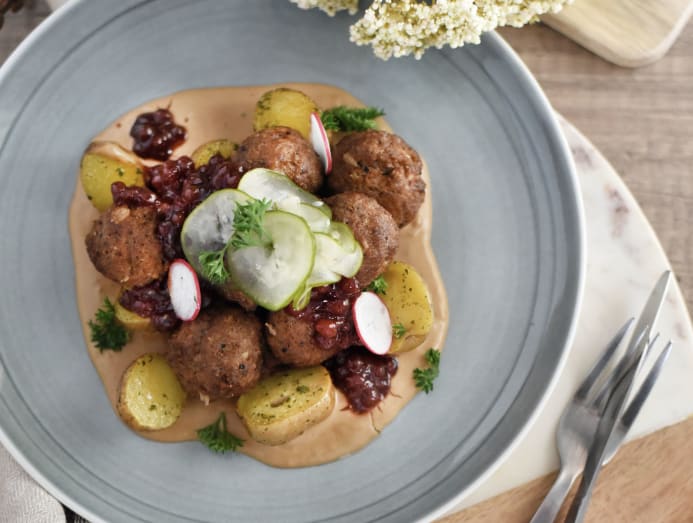 That's the story of how Fika was born and 12 years later, the restaurant remains a stalwart in the Kampong Glam area. In a city where the F&B scene is ever-evolving, that's a testament to Fika's success and popularity.
Over the years, Tasneem went on to open a string of halal F&B eateries in Kampong Glam. In 2016, she opened Konditori, a quaint artisanal bakery with European pastries and desserts, located just a stone's throw away from Fika on Bussorah Street. In 2017, she opened waffle and dessert parlour Lickety, situated right next door to Konditori.
In a way, one could say she's the queen of Kampong Glam, having redefined the dining scene here long before a wave of Instagrammable cafes popped up in the area.
'DOING MORE DOESN'T MEAN HAVING MORE'
With every new business venture, Tasneem shares that she aims to be the first in Singapore. "For example, Fika was the first Swedish restaurant in Singapore, and also the first halal Swedish restaurant in the world."
When it first opened, Konditori was also the first halal European bakery in Singapore that was artisanal. "Then suddenly all these other artisanal bakeries started popping up. I think we were kind of cool, we didn't follow trends, in fact, we started them," Tasneem quipped.
The idea to open an ice cream parlour next to Konditori came about when she realised that tourists would walk in to ask if there were any ice cream shops in the vicinity. When it first opened in 2017, Lickety was the only dessert parlour in Singapore to serve ice cream together with the popular Hong Kong egglet waffles.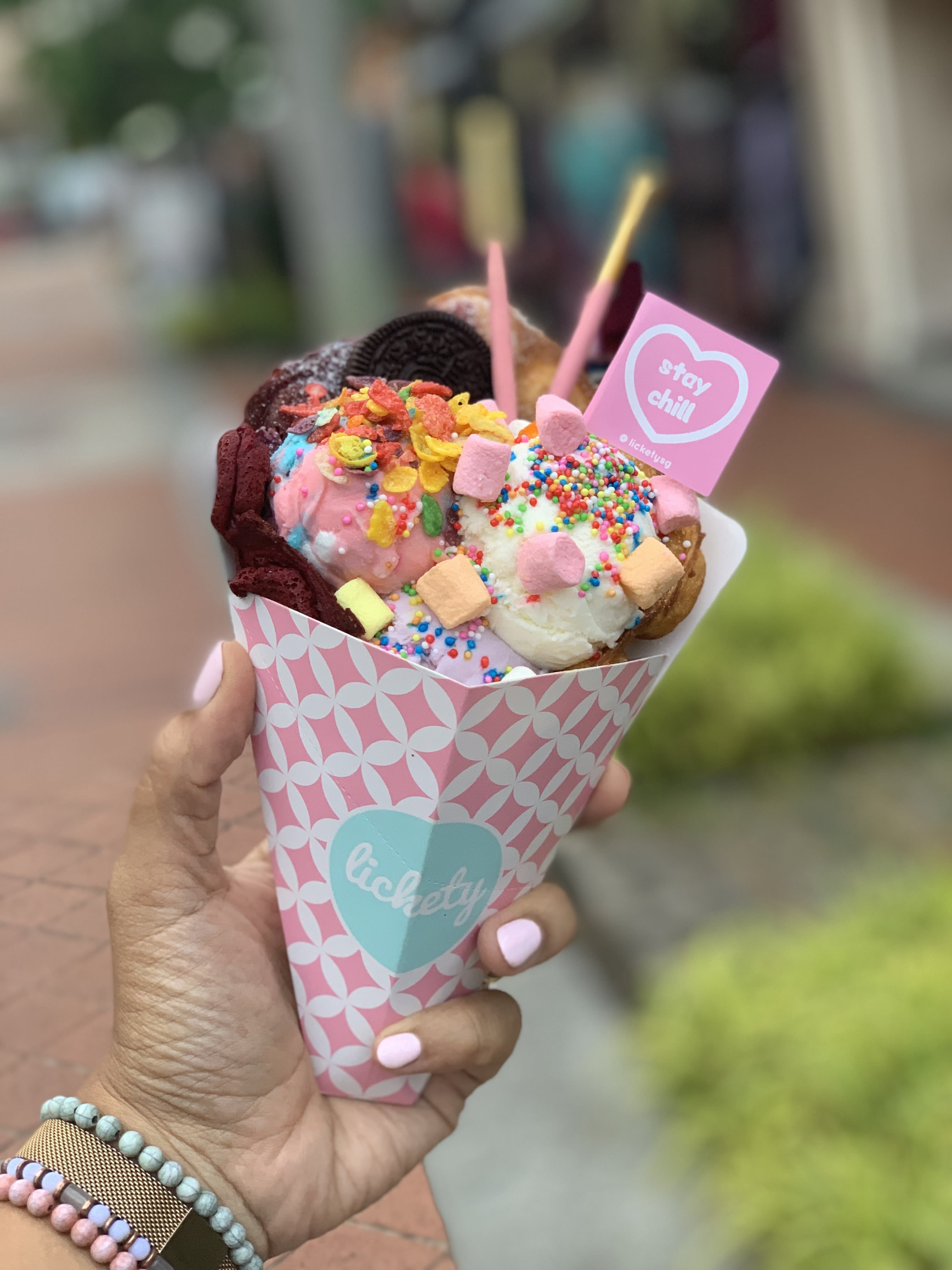 However, due to a drop in tourist numbers as a result of the pandemic, Lickety closed its doors earlier this year, and the team decided to use its space to expand Konditori instead.
But Tasneem is not one to dwell on setbacks. Having started her journey as an F&B entrepreneur at 28, she has seen her fair share of failures.
In 2011, spurred by the success of Fika's flagship outlet on Beach Road, she decided to expand the brand into shopping malls and opened two outlets, one in Millenia Walk and the other at One KM in Paya Lebar (now known as Kinex).
It was a bold move with a heavy investment that ended up being a misstep. Both outlets did not do well and were closed eventually. "I think that was a huge humble pie to eat, losing so much," she lamented.
She has now learned that "doing more doesn't mean having more". "I don't think it is important for me to open more places for the sake of it. We want to have better control over the current businesses that we have and at the same time, to have a life. We have children and we want to be with them," the mum of two said.
DIVERSIFYING IN A PANDEMIC
Like many other F&B entrepreneurs, navigating a pandemic and constantly changing dining restrictions has been a challenge for Tasneem. Referring to Fika, she shared: "We're not really a place for takeaways or deliveries. It's easy for people to ask us to do delivery, but dining at a restaurant like Fika is an eventful thing, and people pay for the atmosphere."
Meanwhile, as Konditori is a takeaway-only bakery, "it has been doing wonderfully", she acknowledged. 
A silver lining to the pandemic, however, is that it has instilled in her an "urgency to be a bit more diverse". After more than a decade in F&B, Tasneem is now embarking on the next step in her entrepreneurship journey by going into the wellness industry.
Come December, Tasneem will be opening a beauty and wellness lounge together with two of her close friends and fellow business owners, Rozza Ramli, founder of women-only hair salon Karva, and Cassandra Riene Tan, founder of F&B outlets The Ritual and Botany.
The women-only wellness lounge, named Aura, will also be located in the Kampong Glam vicinity on Haji Lane, and will offer spa and skincare treatments using natural and sustainable products.  
"The pandemic has made me more open and adventurous to try new things. This is also my first venture with partners and I thought it would be something fun to do with my friends," she said.
In the midst of a pandemic, the founders of Aura felt that "it's important for us to remind women that it's okay to take the time to indulge in self-care," Tasneem added.
While the wellness lounge will start off by offering skincare and spa services, there are plans to introduce holistic healing rituals in the future. "I think people's mental health isn't great at the moment, and we want to do something to help them feel better," said Tasneem.
"I don't think it is important for me to open more places for the sake of it. We want to have better control over the current businesses that we have and at the same time, to have a life." – Tasneem Noor
'THERE'S ALWAYS SOMETHING TO LEARN'
Prior to the pandemic, diversification was something she instilled in her personal life. Even while managing her businesses, Tasneem makes it a point to pick up at least two different skills every year.
This year, for example, she completed a personal training course and is now a certified personal trainer. She also picked up guitar-playing, "although I'm bad at it," she added with a laugh. "Whenever I do something different, like going from opening a restaurant, to opening a bakery and then an ice cream parlour, and now, to wellness, there's always something to learn along the way."
Knowledge, after all, is not specific, Tasneem believes. Once, she took up a farming course in Bali, which ended up being a useful lesson in people management. "When we were learning how to farm, we realised how the world is so symbiotic, how we are so dependent on trees. It really made me think about the human race, how we've become so calculative and so judgmental, and that really helped in learning how to manage people, which is the most challenging bit about being an entrepreneur," she quipped.
THE BEAUTY OF SLOWING DOWN
There are entrepreneurs who dream of running an empire, but ask Tasneem what she wants to do next and her answer – going back to her philosophy that "doing more doesn't mean having more" – is not to expand her businesses if it doesn't make sense to do so.
After all, there is value in slowing down and focusing on what you already have. "I enjoy having the time to go for runs, take up courses and learn new things, spend time with family and friends. In the span of 12 years, I have opened six, and soon, seven shops, and during those times, it gets intense and I don't have time for anything else. It has since become a conscious decision to take things slow now and enjoy time for living and being," she mused.  
As she reflects on her entrepreneurial journey, Tasneem shares that her goal is to eventually "lead a simpler life". "I recently stumbled upon this quote that said, 'Instead of building a life that looks good, what if you cultivated a life that feels good?' I think that's what I'm working towards."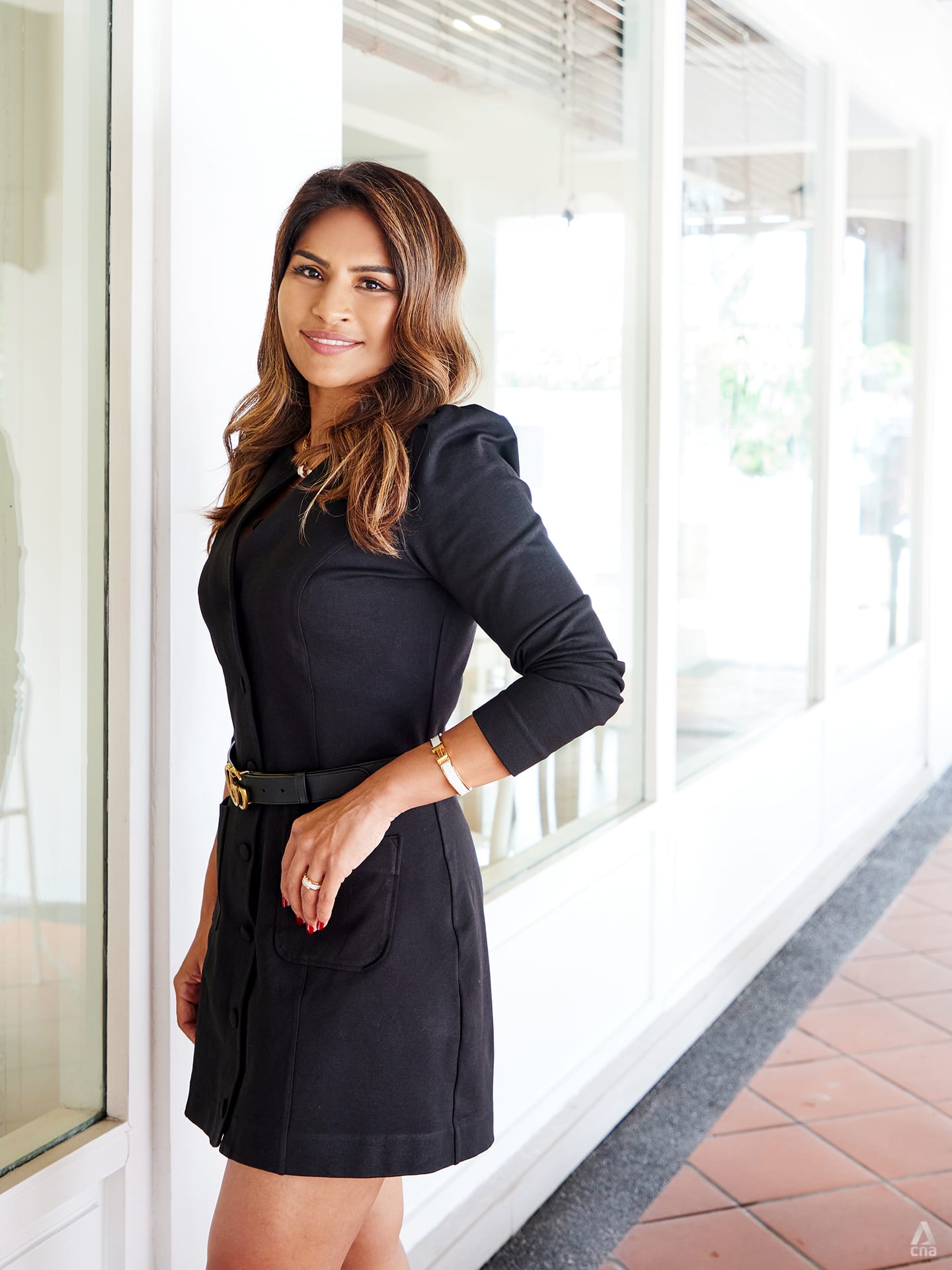 "Instead of building a life that looks good, what if you cultivated a life that feels good?' I think that's what I'm working towards." – Tasneem Noor