The Singaporean who brought her teas from Malaysia to London's Harrods
Carole Tan founded Teaspec in 2015 to modernise and democratise the consumption of prized Pu'er tea. Now, with a retail presence in the UK and Singapore, plans are afoot for a teahouse in Kuala Lumpur.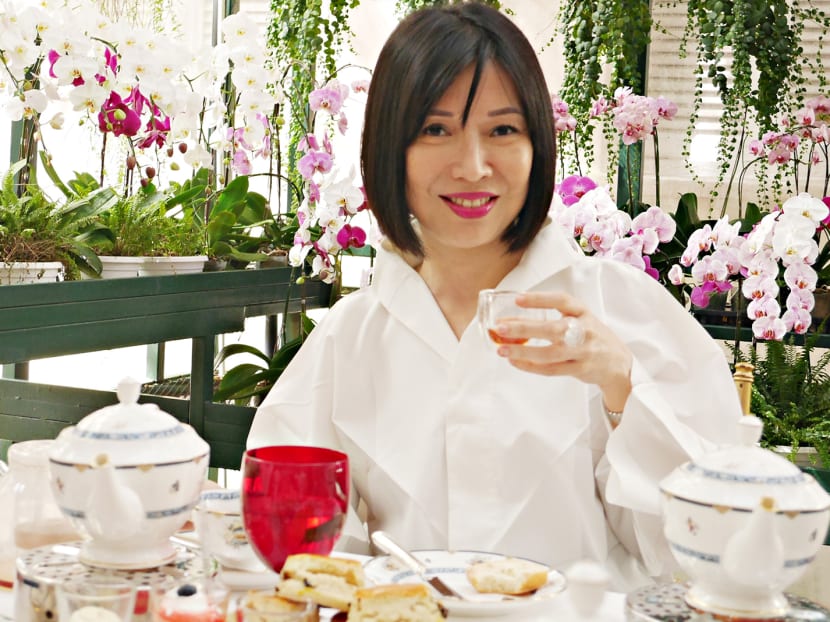 For Carole Tan, founding her own brand of premium Pu'er teas may have been happenstance, but her passion for modernising the appreciation for this precious tea seems almost kismet.
Pu'er is a strong, aromatic brew from the remote southwestern province of Yunnan which has long been esteemed in China for its medicinal qualities. Named for the town that was a centre for its trade in the early 17th century, the tea leaves are dried in the sun and then allowed to age over weeks, months, years or even decades, like a bottle of whisky or wine.
Singaporean by birth, Tan was a stockbroker in the city state but moved to Malaysia in 1998 after getting married. Tan's mother-in-law had been collecting Pu'er teas since the late 70s and her large tea collection became highly valuable as Malaysia is now recognised by tea connoisseurs as having some of the most ideal conditions in the world to store the tea.
Tan readily admits that her interest in teas was not inherent. "I have always drunk Chinese tea in dim sum restaurants and disliked the taste of Pu'er. The lightbulb moment came when I drank a Pu'er from my mother-in-law's collection one day. It was unlike anything I had tasted and sublime on so many levels," she recalled.
This experience piqued her interest and Tan started to learn about this tea, which not only has a complex taste but also boasts a rich cultural and historical significance. Tan eventually founded Teaspec in 2015 with a mission to promote a contemporary form of tea art while introducing Pu'er to a wider audience.
Not only that, but Tan also wanted to demystify Pu'er and deliver the truth about the tea to the world in a modern, transparent manner.
"There is so much misinformation about this tea that I feel I need to clarify and set the record straight. I also want to educate more people about the proper way of storing, prying and brewing," she said.
"The lightbulb moment came when I drank a Pu'er from my mother-in-law's collection one day. It was unlike anything I had tasted." – Carole Tan
To this end, Teaspec's product line-up caters to tea-drinkers of different levels. Their Discovery range is ideal for neophytes and comprises expertly blended Pu'er in loose leaves and tea sachets.
For enthusiasts, the Classique range showcases compressed ripe and raw Pu'er tea discs which come complete with a tea needle, tea tray and brewing instructions.
Targeted at connoisseurs, Teaspec's premium collection of vintage Pu'er is called the Jade range. Exquisitely packed in wooden boxes or ceramic tea caddies, most teas in this range contain certificates of authenticity and provenance.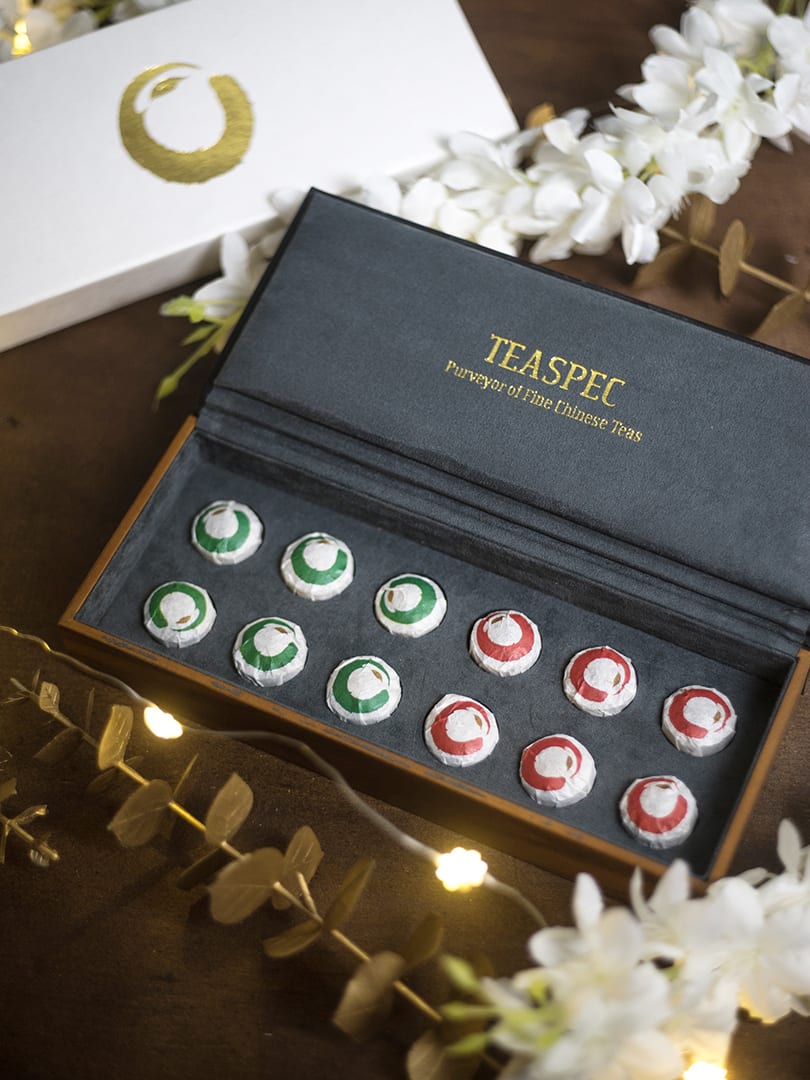 What sets the brand apart is that their teas are created and curated not by tea merchants but by collectors. Their teas also continue to be warehoused and aged in Malaysia. 
Since Tan began Teaspec, she has also made headway in her goal of bringing this tea to a wider audience. "Traditionally, Pu'er was confined to the China and southeast Asian markets. It was sold mostly in a compressed format with confusing labels and brewed the gong fu cha way with a Yixing clay teapot. One needs training to brew it well that way," she said.
"We started making clear labelling which states the tea's source and vintage, with no ambiguity. We have grown from only selling compressed Pu'er tea for connoisseurs in retail outlets to becoming a one-stop solution provider with the introduction of our teabags and innovative, easy-to-use tea ware for younger enthusiasts. We also have worked with 5-star hotels in the West who are interested in introducing Teaspec Pu'er as a multi-sensory experience for their most discerning customers." 
Indeed, one of Tan's most significant achievements thus far is setting up a counter in Harrods Food Halls in London. "I have a friend to thank for getting into Harrods. When I started Teaspec in July 2015, I asked her if I could sell my tea in her exclusive spa in Singapore. She snubbed my products and to prove her wrong, I decided to aim for the world's most luxurious department store, renowned for its tea collection," she stated.
"I figured if I could enter Harrods, that would validate my brand immensely as Harrods is notorious for being extremely rigorous in its selection process." – Carole Tan
"I figured if I could enter Harrods, that would validate my brand immensely as Harrods is notorious for being extremely rigorous in its selection process. So I wrote a cold email to the store in November 2015 and a month later, I received a reply expressing interest in my products. I flew to London immediately, met up with the buyer and in 2016, Teaspec was launched in Harrods."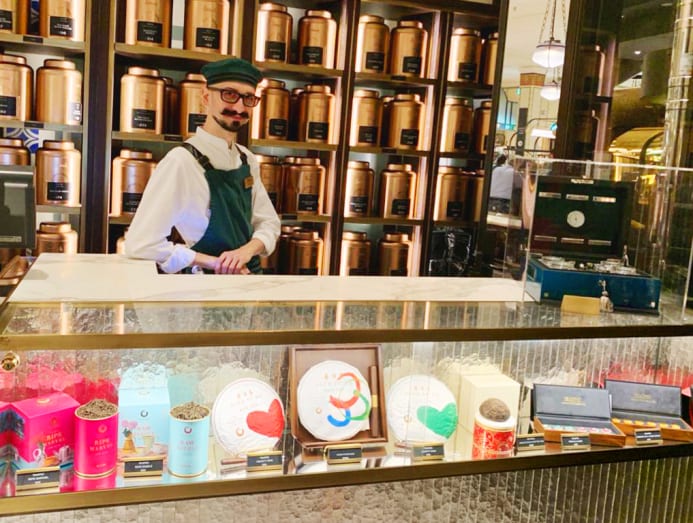 Indeed, being at Harrods has been very rewarding for the brand as it has given Teaspec immense exposure in the high-end market. In fact, after Harrods underwent a major reshuffle where they increased the ratio of in-house brands to independent brands, Teaspec was among the few independent brands that were retained. The brand was also given a more prominent presence in the store and on the website.
As part of Teaspec's push to update the art of tea drinking, Tan came up with new accoutrements for enjoying Pu'er with minimum fuss. "To simplify drinking Pu'er, I have done away with the more complicated, ceremonial way and came up with tea ware that is convenient and more suited to the modern lifestyle. My Lazy Pour teapot is great to use at home and the Lazy Go tumbler is suited for drinking tea on the move. Both are all-in-one apparatus that come with their own built-in strainer," she enthused.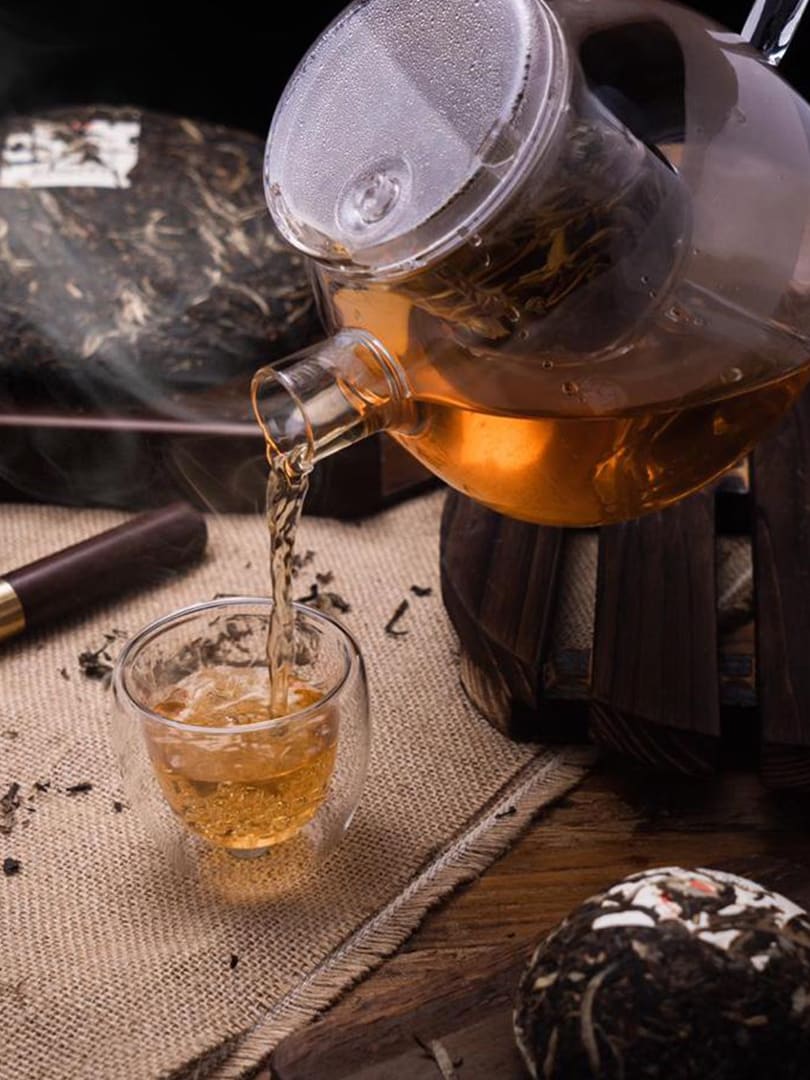 With regards to the increased interest in Pu'er, Tan attributes it to the drink's unique attributes especially when aged properly. "Drinking Pu'er is like drinking time. It is a tea that must be stored and aged like a bottle of fine wine. Depending on the blend, the age of the tea, and the condition of ageing, the same piece of Pu'er can develop a different character.
"It is fascinating for Pu'er lovers to compare and enjoy the uniqueness of each storage condition," she enthused. This characteristic has also endeared it to investors and collectors who pay record prices for prized pieces.
"Buying vintage Pu'er is an investment in itself because one cannot buy time and tea being a consumable product, the supply will deplete over time. At this juncture, we have yet to participate in the auction market."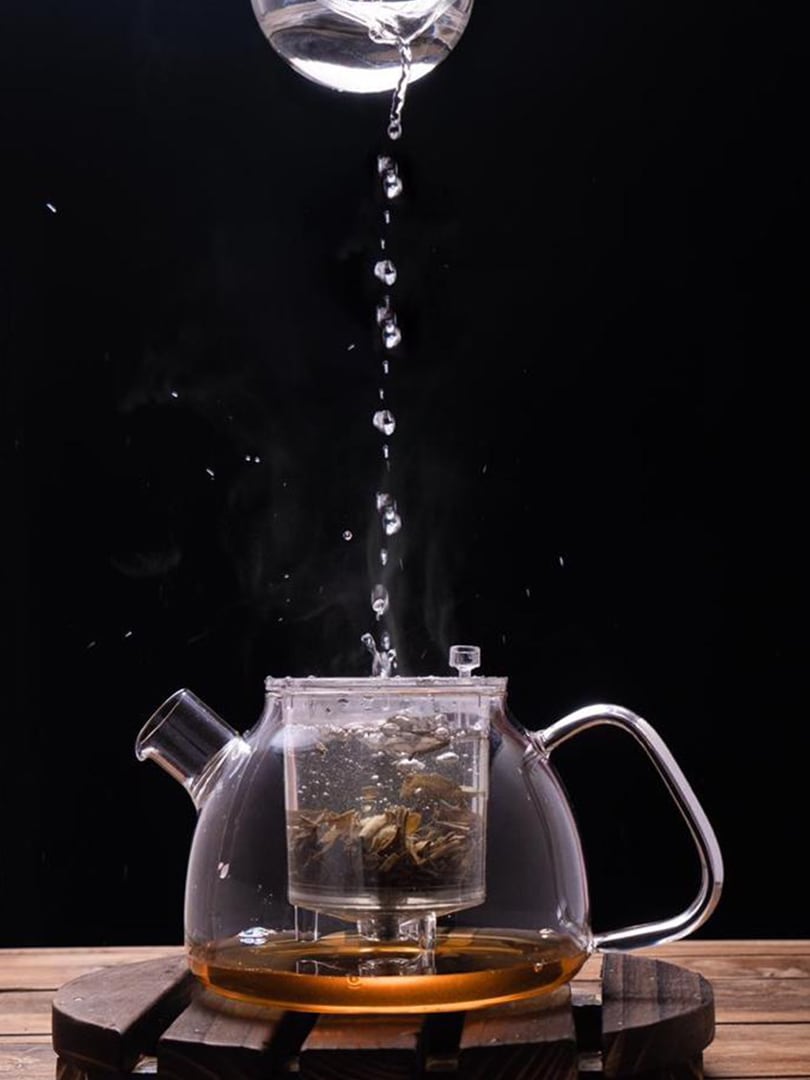 In the meantime, Tan has her hands full running Teaspec, which is now available in select retail outlets in the UK and Singapore (including Culina at Como Dempsey and KrisShop). Most of her orders come from her online store which ships internationally.
An online presence has been a boon during the pandemic as Tan noted: "During Malaysia's Movement Control Ordinance, more people were staying home and buying online. The abundant health benefits that Pu'er offers also helps in sales. Companies have been buying my products to send to their employees during lockdown."
Tan revealed that Teaspec is taking the next step in its brand evolution as she's planning to open a teahouse in Kuala Lumpur next year celebrating tea-drinking – in a modern way, of course.