Thai celebrity chef Ian Kittichai finally opens a restaurant in Singapore
The staunch proponent of Thai cuisine is on a mission to showcase a wider variety of Thai food beyond pad thai, tom yum and green curry in the little red dot.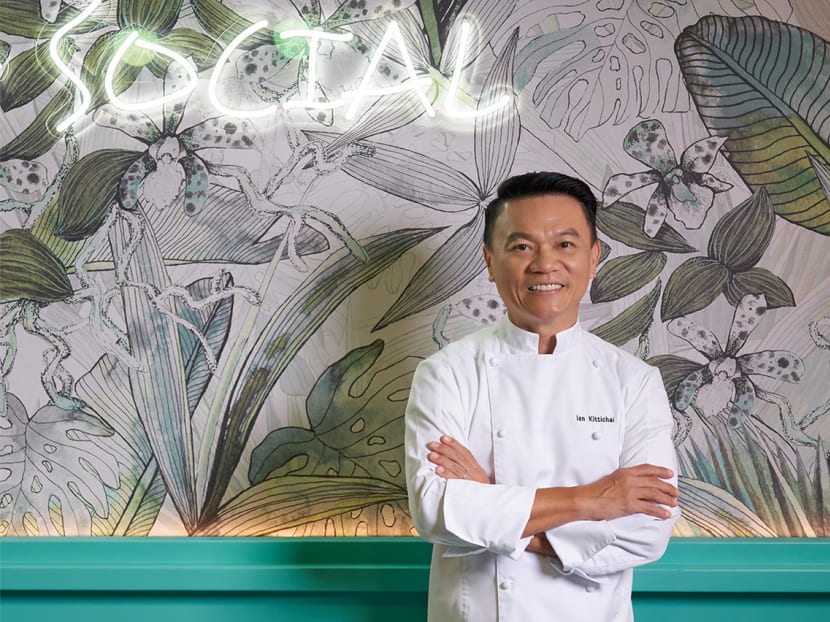 If you are ever lucky enough to strike up a conversation with Thai celebrity chef Ian Kittichai about food, hold on tight to your seat (and tipple). The veteran foodie is practically an encyclopedia on regional Thai cuisine and will happily expound on the intricacies of each ingredient and the history of a dish even with just the slightest hint of encouragement.
Take for instance kaeng phed ped yang or Thai roast duck in red curry, which many consider a quintessential Thai curry these days. But did you know that it is actually a fusion dish?
"During the days of King Rama V, people of many nationalities such as the Portuguese, French and Chinese came to Thailand to trade. To welcome them, we tried to serve food that is familiar to them but in our own way, such as Chinese roast duck, which we added to red curry and tomatoes and grapes which are familiar to Europeans. So that is how roast duck with red curry came about," he said, adding that lychees would also be used if they were in season. The acclaimed chef, restaurateur and TV personality, whose flagship restaurant Issaya Siamese Club in Bangkok has appeared on Asia's 50 Best Restaurants list and is listed with the Michelin Plate in the Michelin Guide Bangkok, was in town recently to oversee the launch of his new restaurant Soi Social at Resorts World Singapore.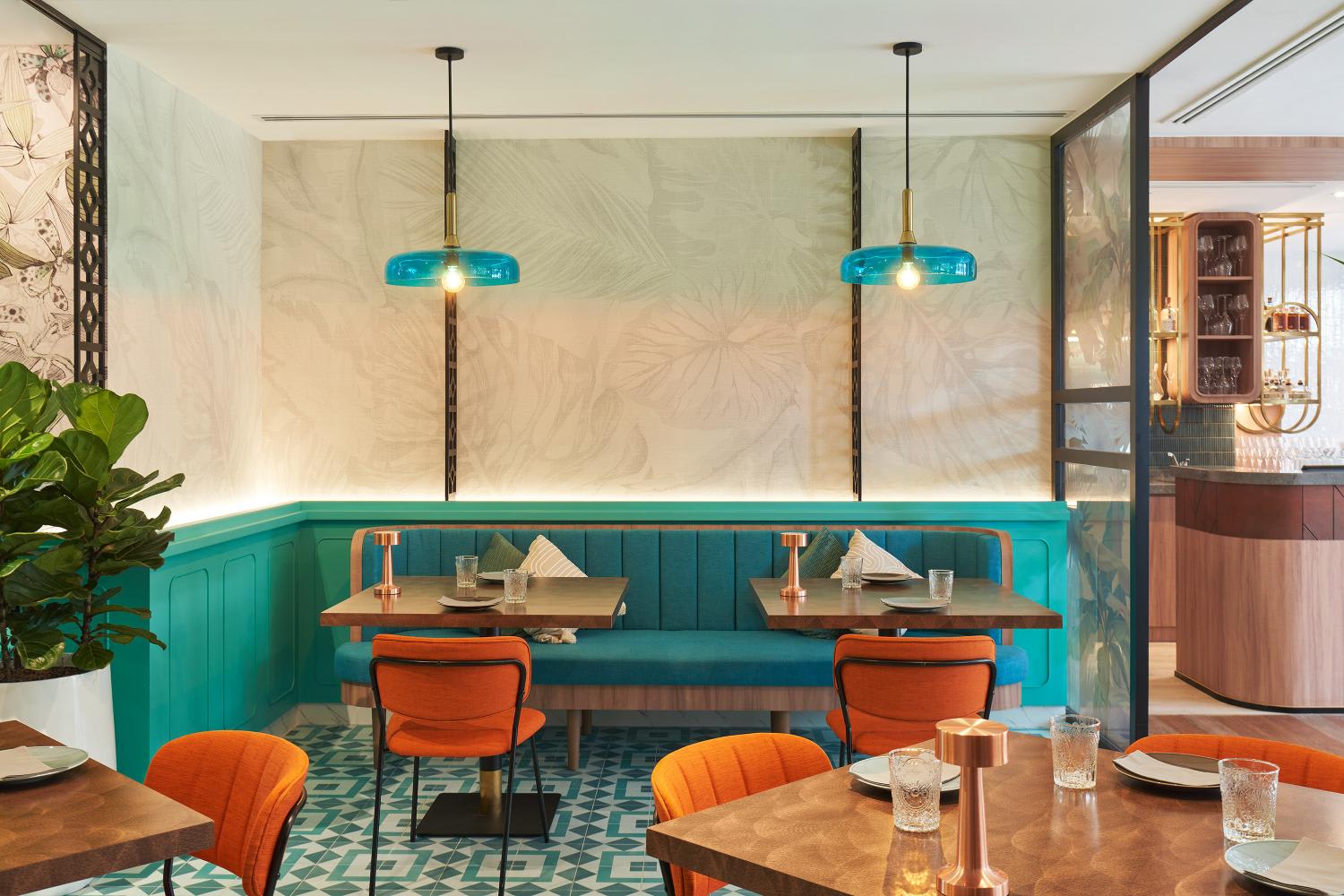 The globetrotting Kittichai has multiple establishments around the globe, including fine dining restaurants Coast in Taipei and Plaa in Hong Kong, both in collaboration with Richie Lin, as well as Spot Dessert Bar in New York City. In Singapore, he was previously the consulting chef for the spa cuisine at Tangerine, located within the integrated resort's ESPA but Soi Social is his first restaurant concept here.
"There are quite a few Thai food options in Singapore but basically they offer comforting popular dishes like green curry or tom yum. Tourists who come to Bangkok also generally look for these well known dishes," he observed.
"But we actually have four types of regional cuisine, which I want to share with guests and to educate them on the differences in the different cuisines," said Kittichai. For instance, a quirk of food from the south ─ besides being generally spicier ─ is that turmeric is added to most of their dishes, which leaves a distinct yellow hue, even in a green curry, he said.
His goal with this restaurant is to showcase the unique flavours of Thailand in a way that is accessible to everybody.
"Soi Social is really special for me because it allows me to introduce something new to Singaporeans. We want to bring back the traditional and make food comforting for everyone."
For instance, duck sausage from Chiang Mai in northern Thailand is normally eaten with chilli paste, ginger and other condiments served separately for individuals to decide what they would like to add to the sausage.
"At the restaurant, we arrange the sausage with the betel leaf, ginger, peanuts and chilli so that you can eat it in one bite," he said. Other highlights at this elevated casual dining joint, which features an open kitchen so guests can watch the all-Thai team of chefs at work, include a seared scallop in "Nam-Tok" E-sarn style with dried chilli and saw leaf coriander dressing and charred toothfish with yellow curry sauce.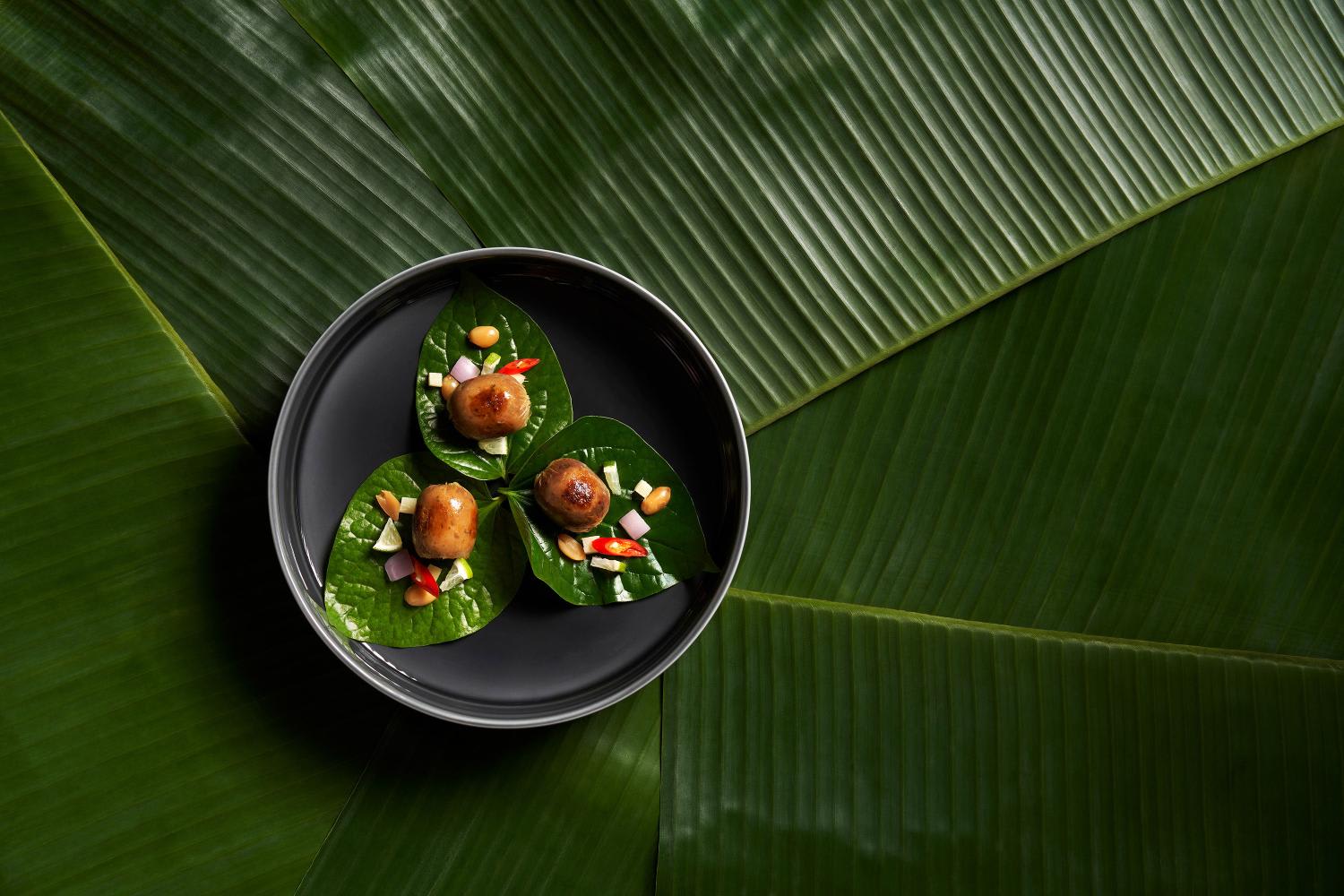 He lets on that guests have been requesting for favourite street food dishes such as krapow, a basil mince meat stir fry, so he is looking into incorporating these items into the menu.
Additionally, diners interested in a preview to his upcoming new restaurant Akanee in Bangkok, a grill house featuring Thai-inspired rubs should check out Soi Social's grilled dishes, which are cooked either on a binchotan or in a wood-fired oven. The Gai Yang baby chicken marinated in Thai spices is particularly tantalising, with a smokey aroma and the tender flesh effortlessly falling off the bone.
The ultra-fit Kittichai, who is known to go on marathon bike rides at the crack of dawn, is clearly loving his current fast-paced life after the past two years of pandemic-induced restrictions. After Singapore, he flew off to visit Coast in Taipei for the first time since it launched in 2020 before returning to Bangkok for Akanee's opening.
He can also currently be seen as the lead judge on the Emmy-nominated MasterChef Thailand and MasterChef Junior Thailand, which was filmed during the pandemic. "Being on the television shows helped a lot during COVID-19. It helped to support my company and pay staff as we had to close Issaya last year. It was hard for us to keep it going even though we used the kitchen for a catering company and also did food delivery," he recalled.
It was also during this time that he began following a predominantly vegan diet following a food sensitivity test that had revealed multiple dietary sensitivities, although he continues to taste the food in his kitchens to ensure they meet his standards. He also also began getting serious about his exercise regimen. "I walked 20km a day because I had nothing else to do," he chortled. His personal challenges with his diet has also made him more empathetic to others who have food sensitivities, which is why he tries his best to accommodate diners where he can.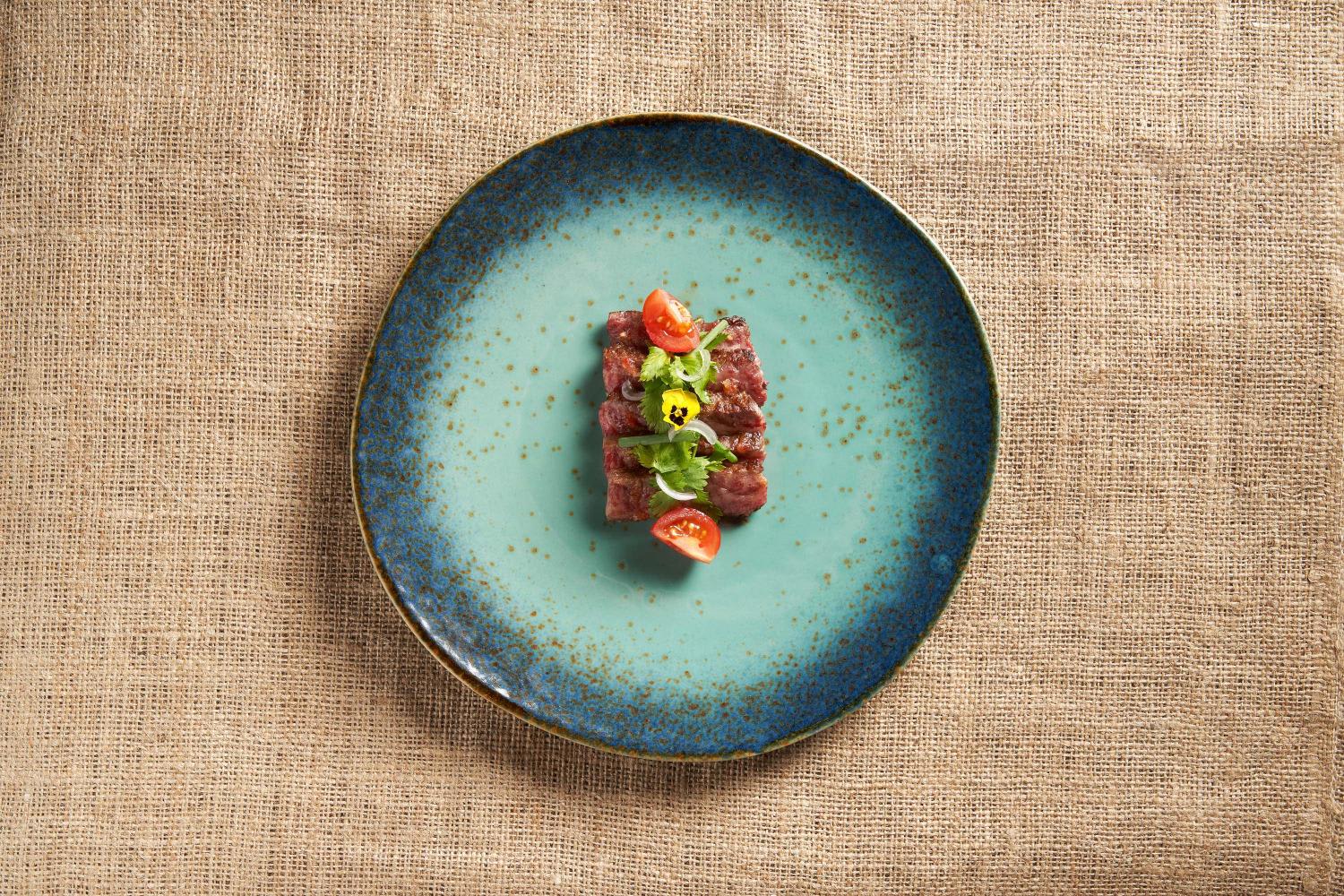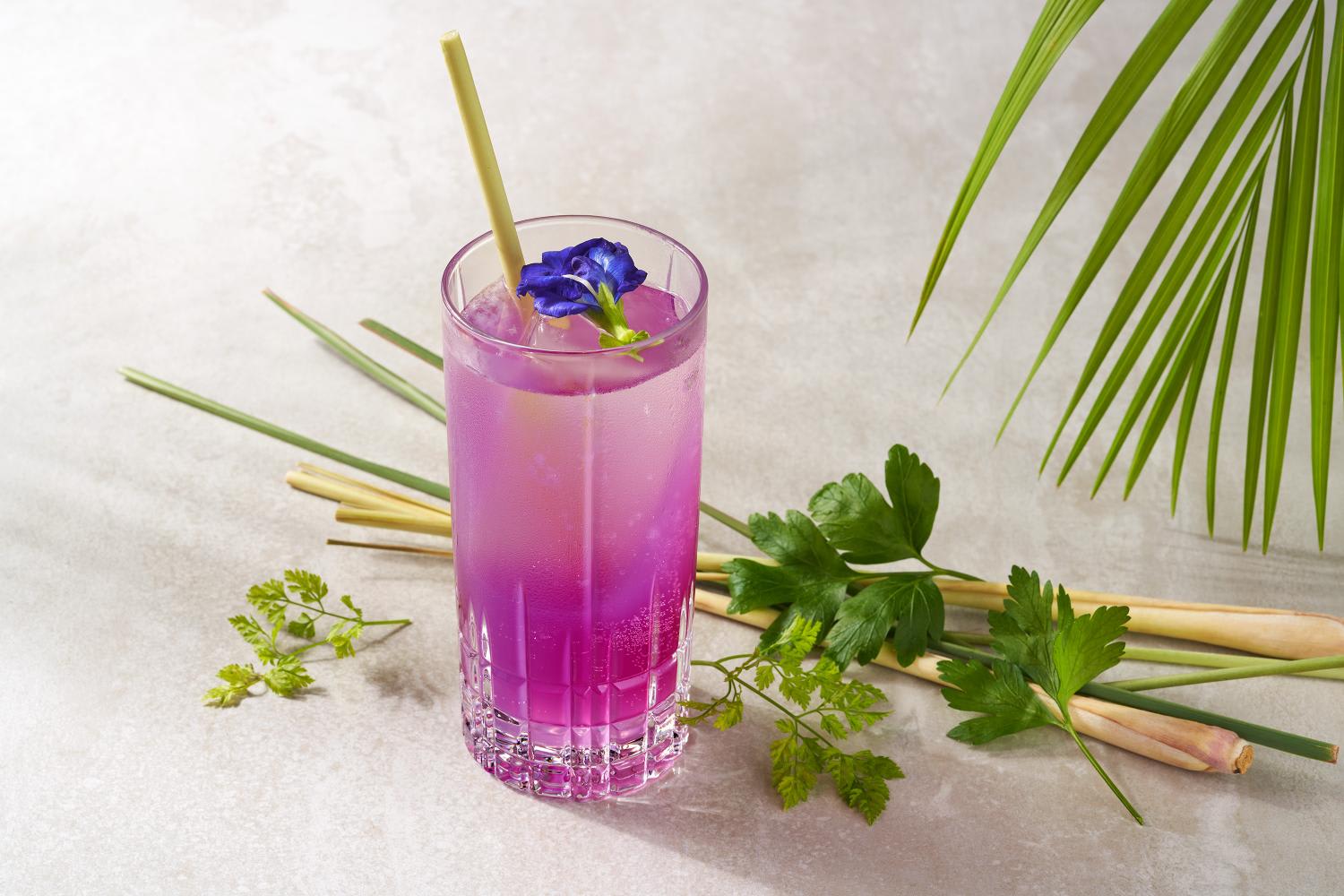 For instance, Soi Social's Jeab Jeab chicken and coconut dip appetiser has the robust aromatic flavours of a curry but without the spiciness.
"In Issaya, we know that travellers travel to Bangkok to eat Thai food, so we start with a vegan paste for those who have dietary restrictions and then add shrimp paste for everybody else," he explained.
His goal, he said, is simple: To cook, think and engineer ideas for Soi Social and his other restaurants. "It excites me to cook food that people love," he continued. "That makes me feel alive. It is not easy but I love the hard work."