Meet the dairy kings propelling Thailand's booming artisanal cheesemaking scene
A spirit of creativity and experimentation is fuelling a food trend that utilises Thailand's unique terroir. CNA Luxury talks to some of its proponents.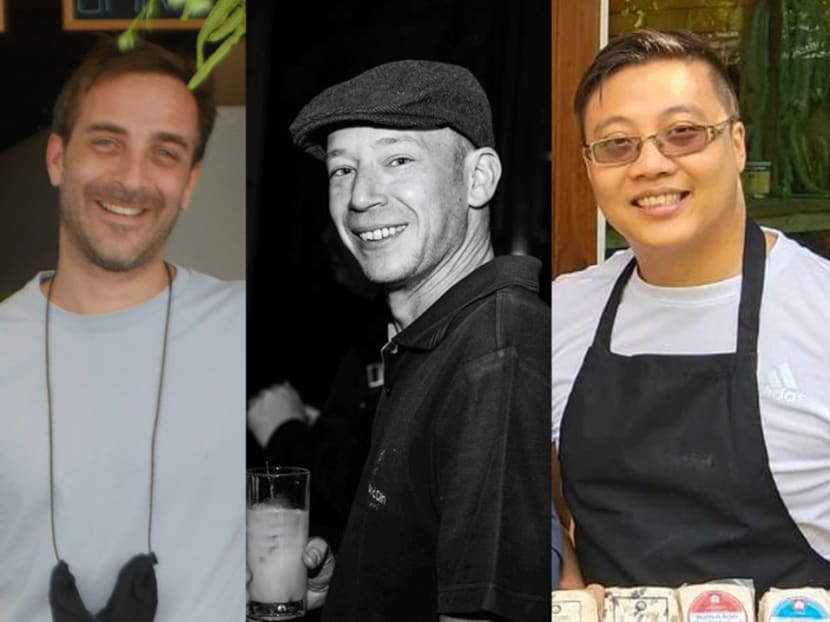 Every great artist needs time to develop a distinctive voice. And such was the case when Jarutat "Jart" Snidwongse Na Ayuthaya made his first hesitant steps towards becoming a cheesemaker.
These days, Jart is well known in Thailand's culinary circles as a pioneer of the country's artisanal cheesemaking movement. His Jartisann brand, which he runs with his wife Ann from their lakeside property in Hang Dong District, Chiang Mai, handcrafts a variety of cheeses with different – often radically so – textures and flavour profiles. But he admits that plenty of bum notes sounded during a formative period characterised by trial and error.
"It was like learning to cover other people's music in the early years," he recalled. This laborious learning process involved studying books and websites and watching countless videos of cheese production on Youtube.
"Eventually, cheesemaking became intuitive and instinctive to me and I was able to write songs," he added. "And the more I wrote, the better the new material came to be."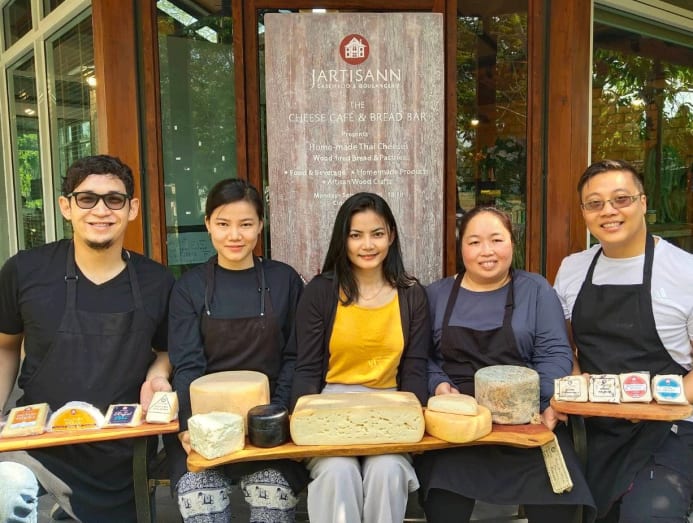 Jart began his cheesemaking journey back in 2006 when he worked as a food product development coordinator for Thailand's Royal Project Foundation. The non-profit organisation is geared towards decreasing opium production in Northern Thailand by steering local farmers and hill tribes towards alternative income streams.
As part of his job, Jart was tasked with creating mozzarella di bufala from the milk of local buffalos. In a country with a limited tradition of dairy consumption and cheese making, he was very much a lone wolf.
"I had to experiment solo," he recalled. "In a way, I was fortunate because Thailand already had lots of milk. King Bhumibol Adulyadej helped grow the dairy farming and milk industry to provide accessible nutrients to the population. Such is the abundance of milk that I knew it was possible to put Thailand on the world cheese map. From that moment on, my dream started to form."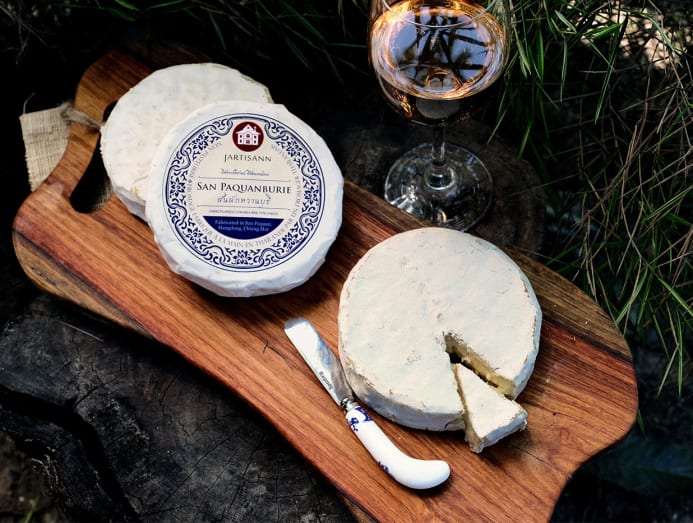 Now Jart is far from the only gourmet producer striking a chord with gastronomes in the Kingdom. Thailand's artisanal cheesemaking scene is small and trending with notable players including Dofann, Heaven on Cheese, Doi Pao, Chiangrai Cheese, Busakorn Fresh Cheese, The Little Goat Farm and Murrah Farm. 
Their products utilise local ingredients and Thailand's unique tropical terroir.
"There are a lot of localised microbes in the air in Thailand," said Jart. "Perhaps much more than in temperate and cold countries."
The results are rapidly finding a wider audience. Thai cheeses can be sampled in some of the country's finest restaurants. Specialist stockists, meanwhile, are spreading the gospel to customers while providing a valuable sounding board for producers.
"I think that the maturation of the fine dining scene in Thailand has really helped the evolution of artisanal producers like us," said Brice Renaud of Chiang Mai-based cheese brand Dofann. "Local chefs increasingly understand that local cheeses made by passionate artisans who take time to make fantastic products are often a lot better – and certainly more interesting – than industrial imports."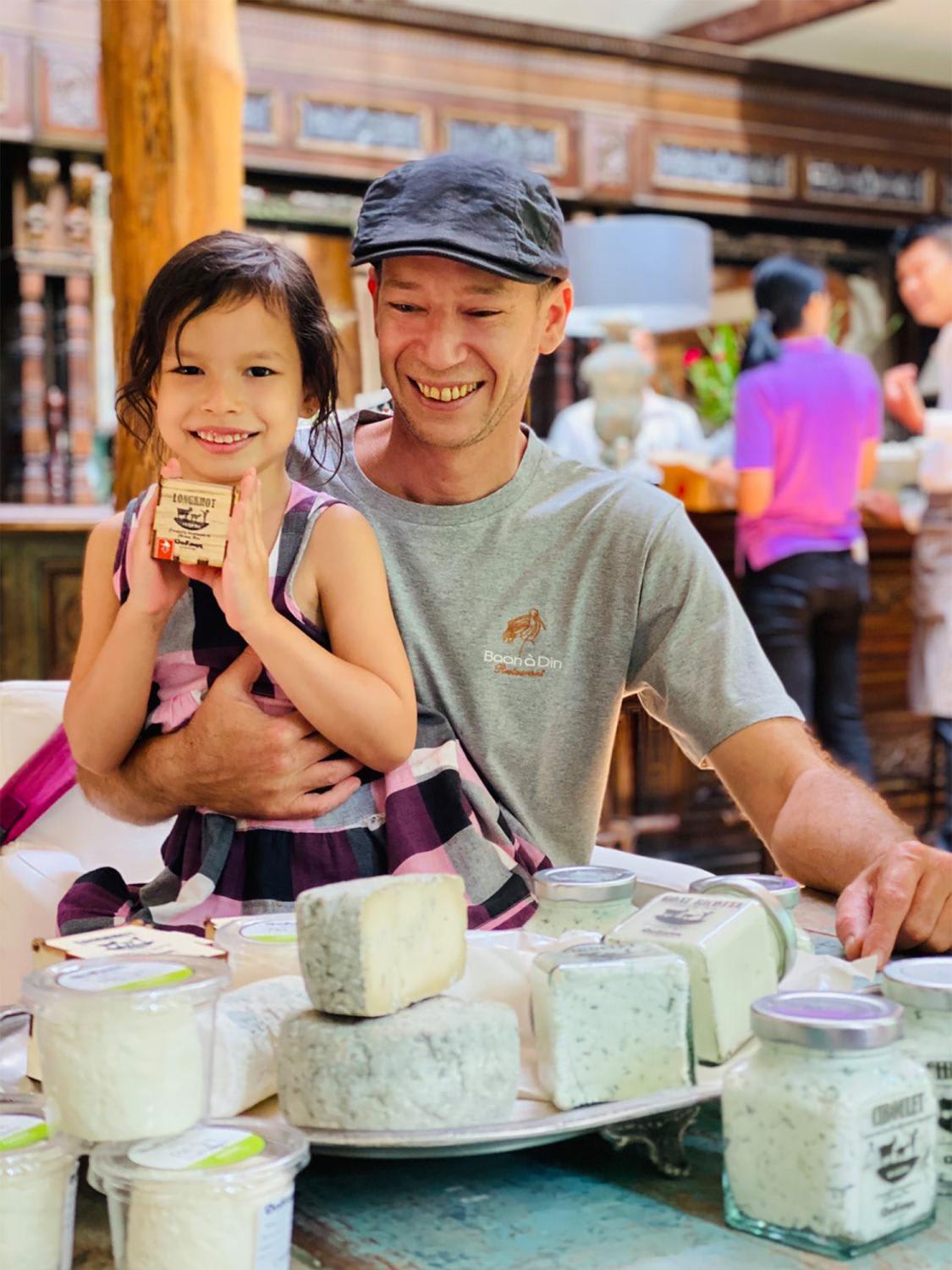 Dofann has grown exponentially over its six years of existence. It started by producing a single fresh goat's cheese. Now it produces nine varieties of goat's cheese, a goat's milk and cow's milk blend, and two pure cow's milk cheeses.
"When we started, restaurants weren't really that interested in locally made Thai cheeses," he said. "That's no longer the case."
Among the specialist stockists, VIVIN Grocery has been a catalyst in the evolution of Thailand's artisanal cheesemaking scene. Co-owners Nicolas Vivin and his wife and business partner Samantha Proyrungtong – who is also the founder of the Bangkok Foodies OFFICIAL Facebook Group and BangkokFoodies.com – are vocal evangelists for Thai artisanal gourmet products, especially cheese.
When they started their business selling at farmer's markets and food events in Bangkok in 2013, a local goat cheese was one of their first 10 products. These days, the pair work with five different Thai artisanal cheese producers and stock more than 30 cheeses in their grocery.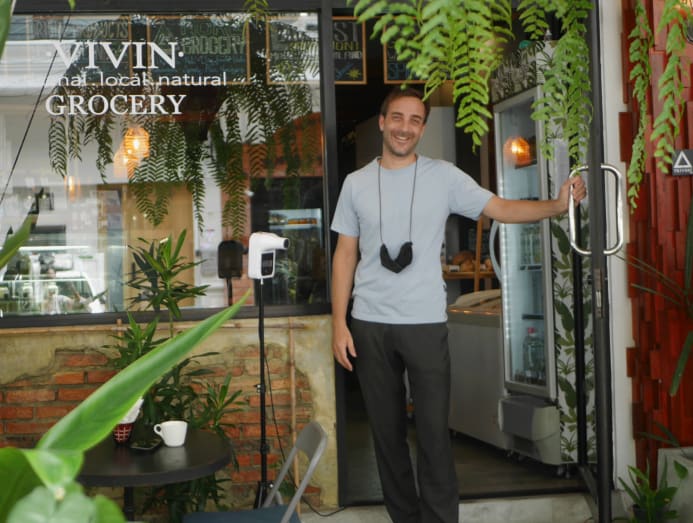 "The quality of the Thai-made cheese has been drastically improving as the producers gain more experience and solidified high-quality raw milk supply," said Vivin. "Indeed, practise makes perfect. Working with local producers allows us to offer regular feedback. And to be involved in perfecting the different products and the creation of new cheeses. It's a partnership, not just a trade-off."
Vivin has several favourites among the cheeses stocked at his grocery. He singles out Tha Sai Blue, a "nicely creamy" strong, crumbly cow milk blue cheese from Chiang Rai.
The cheeses can also benefit from judicious in-house tweaking. Colline is dry-aged from a Petit Blanc cheese base from Chiang Mai. Huay Bong Duriff, meanwhile, is modified by drowning Huay Bong (a cow milk cheese from Chiang Rai) into Durif, an award-winning red by acclaimed Thai winery GranMonte.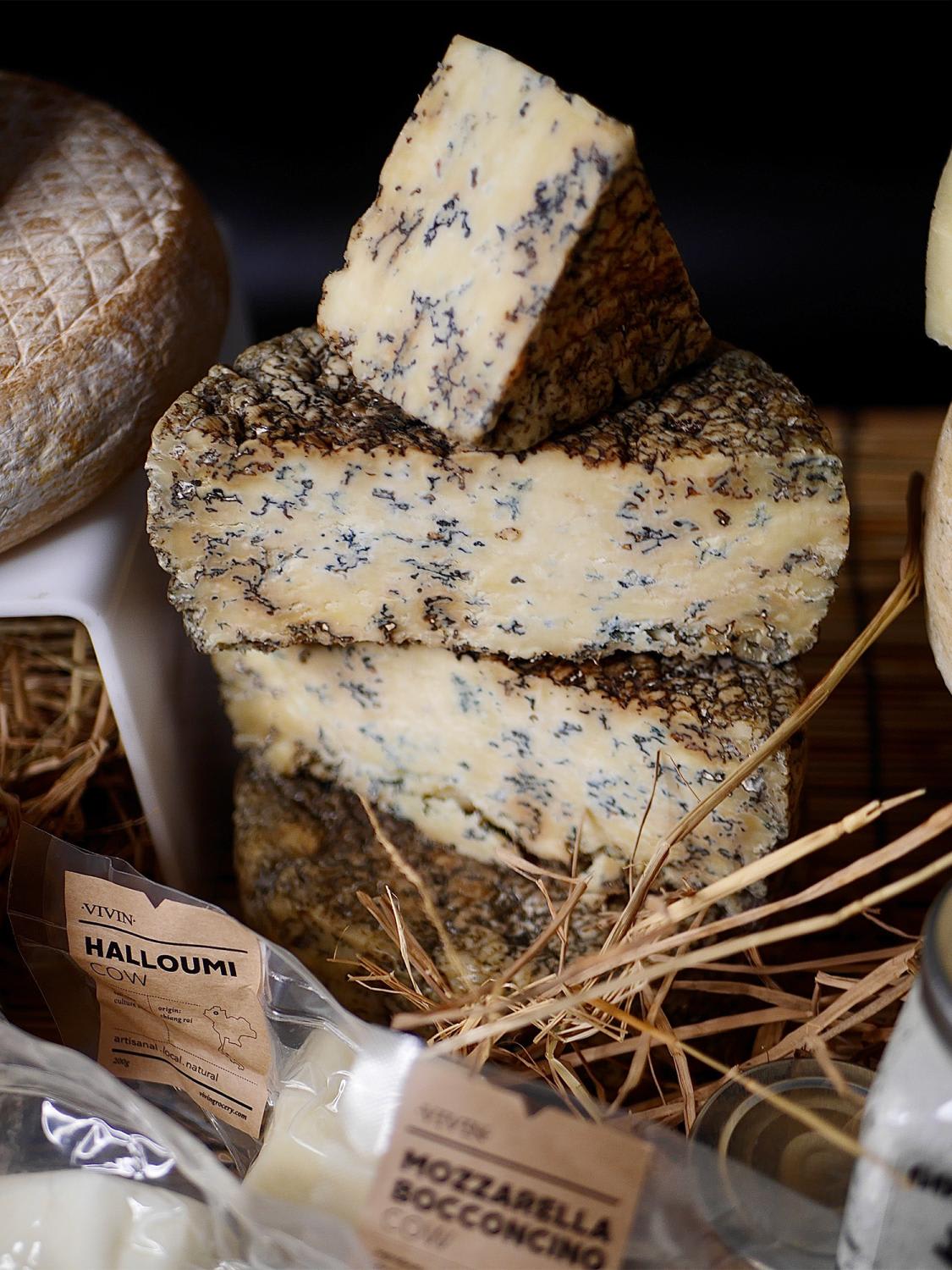 This spirit of gleeful tweaking is alive among the cheesemakers themselves. At Jartisann, Jart's years of early exploration have given him license to plough a very distinctive furrow. He regularly tinkers with starter culture blends, ageing times, rind treatment, curd size, stirring time and other factors to create different results.
Other experiments might include making alpine cheese with a press inspired by tofu production. Self-designed labels that incorporate Thai or Asian influence and cheese names revealing an often-humorous origin story show an innately Thai sense of fun. Staid and commerce-orientated, it most decidedly is not. 
"These producers are true artists," added Vivin. "Our job is to show people that Thai cheese can be just as good if not better than many imports."
Given the mounting evidence, it seems that these days original material is taking precedence over cheesy cover versions.