How this Thai wellness entrepreneur built a beauty empire from scratch
Tony Suppattranont, founder of pioneering Thai aromatherapy and spa brand Thann, reveals his secrets to building a multinational company. Plus, seven life hacks on how to live well and achieve success at work.
It's unmistakable. Just the faintest whiff of lemongrass essential oil, sometimes with a touch of jasmine, can evoke memories of invigorating, spine-cracking traditional Thai massages.
But as recently as 20 years ago, not many people outside Thailand would have made this olfactive association. For this, spa junkies have to thank visionary wellness entrepreneurs like Tony Suppattranont, founder of beauty brand Thann, for elevating this scent beyond tom yum soup and Thai curries.
The 49-year-old, who founded Thann in 2002, first came up with the idea to launch a Thai-inspired beauty brand while he was working in Australia in the 90s as a marketer in companies including Cerebos and Goodman Fielder International.
He recalled, "At weekend flea markets, I would see a lot of people selling homemade soaps, massage oils and essential oils. It gave me a new perspective on how to enjoy natural products and I thought when I returned to Thailand, I could take advantage of local herbs, flowers and spices to create my own brand."
By 2001, he had indeed returned to his home country to create a Thai-inspired beauty and aromatherapy brand that used natural ingredients and was paraben-free – something that was unusual back then, he said.
He insisted from the get-go that the focus would be on effective Asian ingredients like rice bran, Japanese shiso and of course, lemongrass. At the same time, he entrusted his two sisters, who are dermatologists, to create formulations that would be beneficial for the skin. This professional marketing strategy, combined with the then-novel use of lesser-known active ingredients, soon led to global recognition.
Today, Thann's products are stocked in Marriott hotels worldwide and are distributed in the amenity kits of airlines, including Thai Airways and Eva Air. The brand currently has 60 retail stores and 16 spas in 12 countries including Japan, South Korea and the United States.
Most recently, Thann relaunched in Singapore following a 10-year hiatus. The 667 sq. ft. flagship in Paragon also offers three different facials for customers to get a taste of Thai pampering.
And if that is not enough, Suppattranont, a personal advocate of holistic living, has made his first foray into hospitality with the launch of Thann Wellness Resort in historic Ayutthaya, Thailand. The getaway offers what he envisions to be a "total wellness lifestyle" which comprises spa treatments, wholesome food, fitness classes and the opportunity to spend time in nature. He says, "This wellness destination is the answer to a lot of people's questions on how I live my life."
Here, he spills seven more hacks to living well while achieving success at work.
WORK WITH THE RIGHT PEOPLE – OR NOT AT ALL
For the first seven years of doing business, I was very stressed because I had a business partner and we had to go through a lot of discussions to make decisions. Eventually, I eliminated that worry by buying out my partner's share to own 100 per cent of the company.
Similarly, I've come to the conclusion that if I do not have the same understanding with distributors, I won't appoint them. I do not need Thann to be everywhere in the world. Finally, I need a team that works works well together and have the right chemistry. Since then, my stress levels have become less and less.
CUT BACK ON DIGITAL CORRESPONDENCES TO MAXIMISE PRODUCTIVITY
I've not owned a computer for ten years and I do not have Facebook or Instagram accounts. I send emails on my phone – I do not write anything longer than three sentences, otherwise I'll just give the person a call. When I receive emails, I do not read anything more than half an A4 page.
DO WHAT YOU LOVE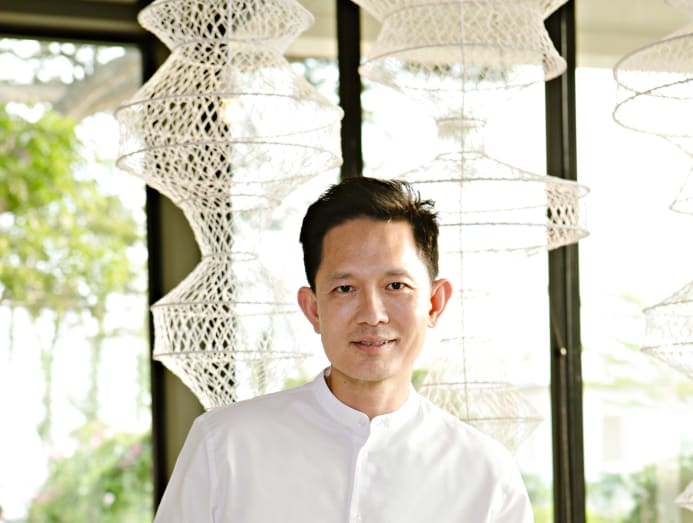 You have to identify your ikigai – the Japanese concept for doing what you are good at, what you love and what the world will pay you to do. I have a passion for design, natural cosmetics and international distribution, that is, I enjoy travelling to understand consumer behaviour. So I am very lucky to have Thann, which covers all of these. I would not trade it for more money.
"You have to identify your ikigai – the Japanese concept for doing what you are good at, what you love and what the world will pay you to do." – Tony Suppattranont
DO NOT OVEREXTEND YOURSELF FINANCIALLY
To be happy, you should not have trouble with your finances and be stressed to pay bills or to fund new shops. I've not borrowed money from the bank for the past seven years.
MEN SHOULD HAVE A GROOMING REGIMEN TOO
My current favourite product is Thann's Intensive Hydrating Facial Mask, which is made with the latest sheet mask technology. Enhanced with coconut juice, it is so soft it attaches to the face like a second skin.
For the body, I use the brand's Aromatic Wood collection and apply Shiso Body Butter daily because my skin is super dry. I probably shower three times a day but I only take cold showers. It is so refreshing and closes the pores.
DO NOT NEGLECT SELF-CARE
For the past 20 years, I've been exercising four times a week with a personal trainer. Exercise is my first priority and I calendar my sessions at the beginning of every week. I have a dog and walk it daily at 8am in the morning.
I go to bed before 11pm and sleep about eight hours a night. I'll eat everything, including cake and ice cream but not in huge portions. Also, I try to eat fruits and vegetables in the seven shades of the rainbow daily. This sounds like a lot but is not actually if you spread it out among your three meals.
FOLLOW A MANTRA THAT YOU IDENTIFY WITH
I believe that we do not have to achieve everything in our generation, we can leave something to the next generation. This is why I am happy to leave work at 4pm for my gym appointment at 4.30pm!
"I believe that we do not have to achieve everything in our generation, we can leave something to the next generation." – Tony Suppattranont