Train in Singapore, run in Mongolia: The 58-year-old CEO who does ultra-marathons
From Antarctica to Kazakhstan, Singapore-based Alain Esseiva has travelled to these exotic corners of the planet just to run exceedingly long distances.
It could have been a scene straight out of a movie. As Alain Esseiva was crossing a surging, fast-flowing river during an ultra-marathon in Mongolia, he lost his footing, slipped and fell.
"I was about to be swept away when someone grabbed me and hauled me out," said the Singapore-based Esseiva, CEO of Swiss wealth and fiduciary services provider Alpadis Group. "I looked up and realised my rescuer was a Mongolian rider on a local Przewalski's horse, the last surviving species of wild horse."
The initial terror of the moment quickly gave way to awe at being in such close proximity to this rare, endangered species. And then, it was back to running the race, said the 58-year-old who has been taking part in ultra-marathons of distances between 100km and 250km for over a decade.
"There are so many aspects of ultra-marathons that I love, including the ability to see so many new and beautiful places, including some of the most rugged and remote places on earth," he said, noting he has gained a newfound appreciation for the beauty of the planet we live in. "Running has made me much more aware of the beauty of the world and its fragility and I have become much more passionate about the environment."
Having grown up in Switzerland, he had always loved the outdoors and was an experienced hiker who had scaled many mountains. But it was only in 2009 when a friend convinced him to join an ultra-marathon in Vietnam that he decided to give this a shot.
The rest, as they say, is history. He enthused, "From that race on, I was hooked!"
The endurance sport – he typically runs one ultra-marathon a year – has brought him to some of the world's most remote destinations including Antarctica, Kazakhstan and Chile's Atacama Desert, where he has seen sights so jaw-dropping they have been forever etched in his memories.
He recalled, "I have a special affection for Atacama. The Chilean people are incredibly kind and the vistas are stunning with the colours changing all day long. The volcanoes all around, running through the famous Moon Valley and experiencing the sunsets made this race a truly stunning one."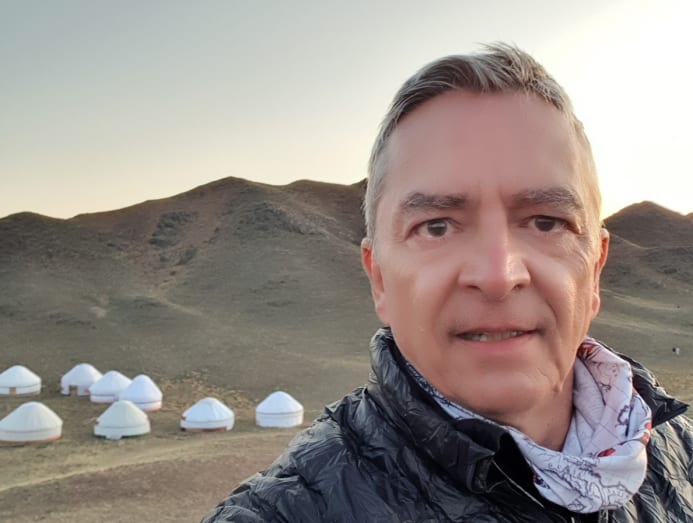 Of course, there is more to running ultra-marathons other than booking a flight ticket and getting to the starting point.
"It is really important to train hard. While I run a company here in Singapore and have very busy days, I am committed to waking up early and running through the streets of Singapore multiple times a week. It is also very important to use the right equipment and running gear, eat well and stay hydrated," he said.
But even the fittest may still "hit the wall" when covering gruelling long distances over consecutive days. "Running an ultra-marathon is all about pain management. Every runner suffers, not only you, so you need to be mentally prepared," he observed.
With time, he has learnt to persevere and overcome mental hurdles by keeping his end goal in mind. "In every race that I have run, there have been periods when I really struggled. I thought my body just couldn't continue and really had to dig deep to keep going. However, I have become better at managing these feelings and anyway, when you are in the middle of a desert with no one around you for miles, you have no choice but to keep going," he quipped.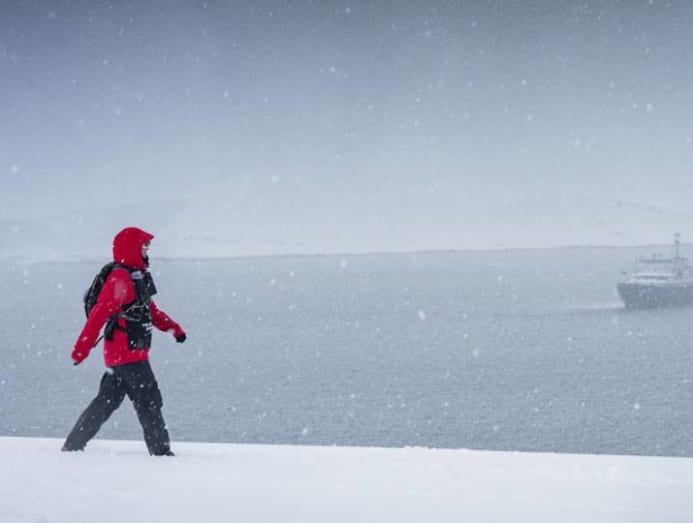 "Some of the same feelings as an entrepreneur – self-doubt, insignificance, fear – I also feel before and during an ultramarathon, so I have learnt to deal with them a lot better. Deadlines and balance sheets become a little less significant after you have run for five days non-stop across a desert," said Esseiva, who spearheaded the Alpadis Group's expansion from Switzerland into Hong Kong, Malaysia, Singapore and Thailand.
"Running has taught me to look at the bigger picture and be more confident. I am calmer, more relaxed and happy to empower my team members and provide guidance and support rather than try to micromanage."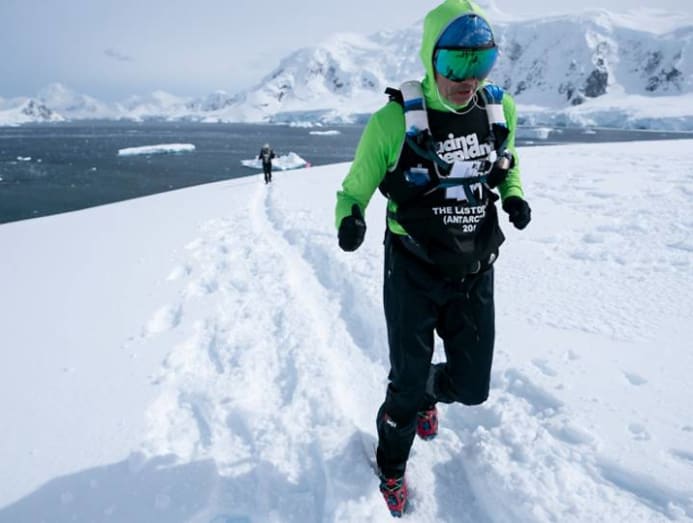 To help play a part in saving the environment, he has also implemented eco-friendly company policies such as reducing the amount of paper they use and cutting back on unnecessary travel, particularly during the pre-pandemic days.
Like just about everybody else these days, he has stopped travelling for leisure for the time being. His big race for the year, the 170km long high-altitude Mustang Trail Race, through the Tibetan, trans-Himalayan region of Nepal was also cancelled due to COVID-19.
But until the next time he gets to test the limits of his endurance, he has the memories of his past experiences to reflect on.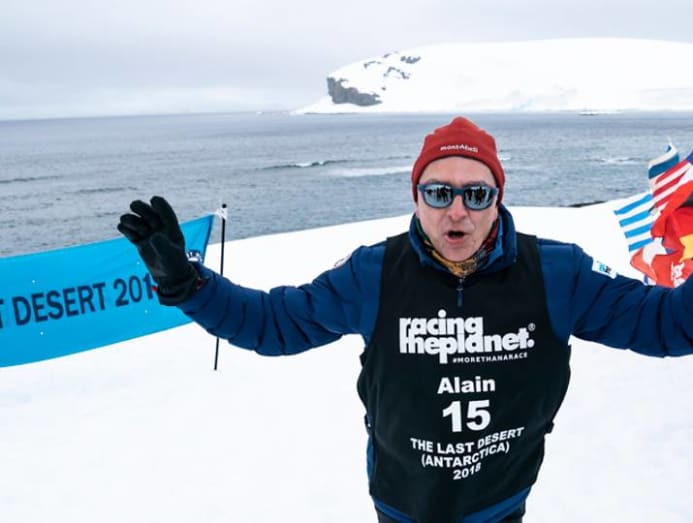 "A particularly memorable race was The Last Desert in Antarctica where the whole trip was an adventure," he recalled. Before he could even start the race, he had to travel to Patagonia in Argentina for training before taking a two-and-a-half day boat trip to the southernmost continent on earth. The wildlife sightings, including blue and humpback whales as well as Adelie penguins and leopard seals, were out of this world.
"The race itself was dramatic. We ran in an environment that is uniquely hostile to human life and surrounded by snow, ice, granite, and water for hours on end. Our company were penguins who were amazing and very curious, often coming up to inspect us," he said.
"And when you are running such large distances and surrounded by vast mountains and deserts you realise how small you are, and this really helps put things into perspective."
"Deadlines and balance sheets become a little less significant after you have run for five days non-stop across a desert." – Alain Esseiva