Meet the founder of Bangkok's most community-minded lifestyle malls
Vicharee Vichit-Vadakan established The Commons Thong Lor in 2015 and The Commons Saladaeng this year, in response to the Thai capital's lack of civic spaces.
It's raining cats and dogs when we meet Vicharee Vichit-Vadakan in deepest, darkest (at least on this monsoon-season Monday morning) downtown Bangkok.  But the co-founder of The Commons, Bangkok's hippest mini-empire of food and lifestyle-focused community spaces, is doing her best impression of a ray of sunshine.
It's not just natural vivaciousness, of which she has plenty, that is informing her breezy mood.
Mostly, she admits, it's sheer elation that The Commons is back open for business following Thailand's nationwide lockdown, imposed at the end of March to halt the spread of the 2020 global pandemic.
It was a period that saw the implementation of a curfew and limited F&B around the country to take-away and delivery only.
While Thailand's low caseload and mortality rate speak volumes about the efficacy of its government's response to the pandemic, the lockdown took a heavy toll on businesses around the country – with The Commons no exception.
"We are so glad to be back," she said as we pull up a pew at the Roots coffee counter on the lower level of The Commons Saladaeng, the newest addition to the family. "Things are far from the 'old normal', but we are seeing a positive trend."
If Vicharee's relief is palpable, it is also understandable. Unveiled in January, The Commons Saladaeng was a bold statement of intent in keeping with The Commons Thong Lor, the debut space, which has blazed a trail for community-orientated commercial spaces in Bangkok since its opening at the end of 2015.
Although smaller than the Thong Lor space, the 3,000 sqm multi-level complex in the thick of the city's Silom commercial area doesn't lack for ambition.
Unfolding over three levels, the venue features iterations of Roots and Roast – the legendary cafe and brunch names run by Vicharee and her sibling Varatt – an eclectic lineup of F&B vendors and a multi-purpose space, The Platform, intended for community use.
Therefore, the arrival of a global pandemic threw a significant spanner in the works with the motor barely started.
"We were forced to close down to the public just weeks after our official launch," recalled Vicharee. "Financially, you can imagine how tough it is for us as well as all our tenants – to not be able to generate any revenue at this stage in the business where we all just made a significant investment and have yet to build up sufficient cash reserves. We've been badly hurt, but we have tried our best to help each other through this period."
As such, a dedicated employee relief fund has helped staff members most affected by the pandemic through twice-a-month donations of dry food and goods. It's no surprise that The Commons has been proactive about providing a leg-up to those in need during the crisis. After all, its founders have long been vocal about the egalitarian aims of their undertaking.
Vicharee spent several years in the US as a retail consultant for brands such as Victoria's Secret and Bath & Body Works. While she was delighted to return to her home city, her period in the west heightened her awareness of Bangkok's lack of community spaces.
"When I came back here, I didn't know where to take my kids," she recalled. "Bangkok has many attributes, but civic spaces are not a strong point. There's not much in the way of public libraries, no community centres and a lack of playgrounds. There are malls of course, but there are not many opportunities to meet other people and build relationships in a mall."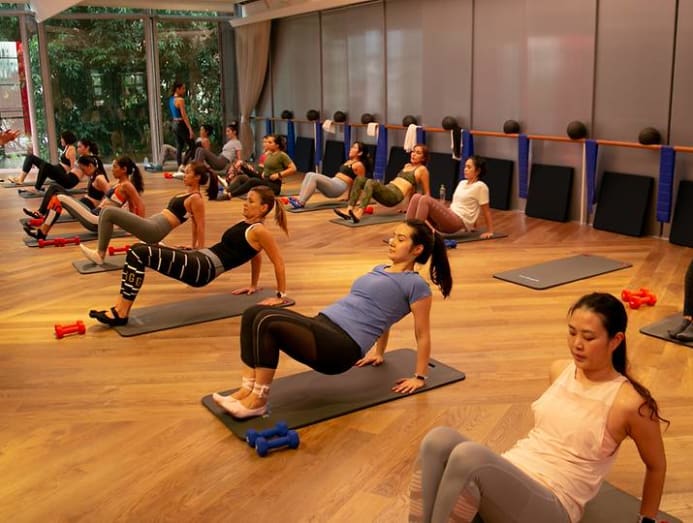 Thus, the concept for The Commons was born. Sophisticated design by Department of Architecture and a philosophy of sustainability that includes initiatives such as community fridges for surplus ingredients from vendors are front and centre at the two spaces.
But it is the F&B offerings that are central to the appeal. Few pleasures are better at bringing people together than great food and drink. That's certainly the case at The Commons where carefully curated food vendors serve up everything from Nashville hot chicken, poke bowls, and Vietnamese banh mi to artisanal Greek yoghurt. A variety of booze outlets, meanwhile, keep customers lubricated with beverages including draft cocktails, craft beer, and natural wines.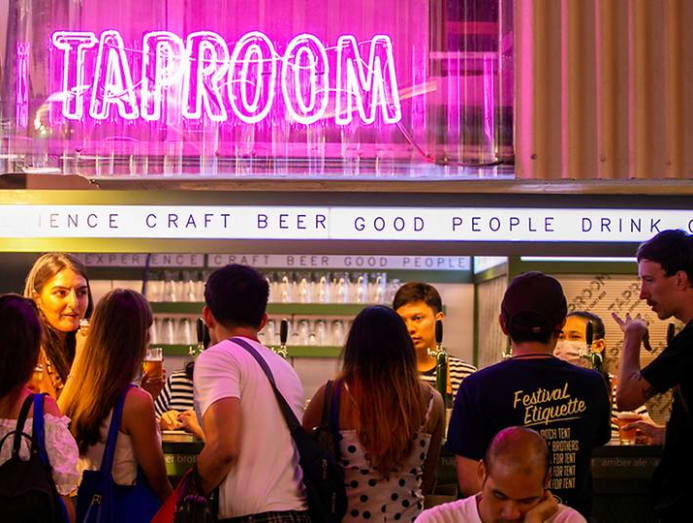 While the firmament of culinary stars helps reel in the crowds, it is – Vicharee believes – an array of other innovations have helped cement The Commons Thong Lor and The Commons Saladaeng at the heart of their respective communities.
Some of Bangkok's most talented DJs and musicians are frequent visitors to both spaces, while yoga studios and dedicated nurseries also help to feed into an atmosphere that caters towards eclectic audiences ranging from families to out-and-out hipsters.
As Bangkok slowly cranks back into life after the lockdown, The Commons is pushing ahead with a program that includes a soap-making workshop, live music shows, and its Silver Lining Project – an initiative designed to support local artists by giving them space to showcase and sell their work.
"Not everyone can afford to invest millions into opening their own business. The Platform acts as a kind of timeshare option where… talented, interesting people can come and do their thing. It's a place to try new things and meet new people." – Vicharee Vichit-Vadakan
At The Commons Saladaeng, The Platform multi-purpose area perhaps best encapsulates the ethos of its founders. A large hall, a smaller studio, fully equipped kitchen area, and grass lawn play host to many activities that run the gamut from fitness instruction and kids' activities to private dinners and film screenings.
"Not everyone can afford to invest millions into opening their own business," said Vicharee. "The Platform acts as a kind of timeshare option where these talented, interesting people can come and do their thing. It's a place to try new things and meet new people."
In a city where large-scale mixed-use projects often point the way ahead, these intimate connections are a breath of fresh air.