The future of travel: No more buffet breakfasts, says one hotel group CEO
As some hotels in the region tentatively start welcoming guests again, Dillip Rajakarier, CEO of Minor Hotels, gazes into his crystal ball to predict what post-pandemic travel will be like.
The first half of 2020 may have been a bit of a bust for travellers but the movers and shakers have been busy at work behind the scenes gearing up for when it is safe to travel again.
From his home in Bangkok, Dillip Rajakarier, group chief executive officer of Minor International and CEO of Minor Hotels, has had his hands full figuring out how to pivot the 539 hotels and resorts across 55 countries under his purview to ensure they are ready to welcome guests after the pandemic.
Pampered travellers are probably most familiar with the group's signature luxury Anantara brand, with 40 properties around the world. Also in Minor Hotels' portfolio are the Avani brand, NH Hotels, Tivoli Hotels, Elewana Afrika and Oaks Hotels & Resorts.
In mid-May, some of Anantara's properties in Vietnam finally reopened, with pent-up domestic demand for travel leading to a respectable 45 to 50 per cent occupancy rate, he told CNA Luxury during a Zoom interview.
Rajakarier also expects hotels in Thailand to resume operations soon. As hotels progressively reopen when travel bans ease, the company is also looking to the future by forging ahead with plans to launch new properties. These include an Anantara train in Vietnam and an Anantara hotel in Dublin in the third and fourth quarters of this year. He shares his predictions for the future of post-COVID-19 travel.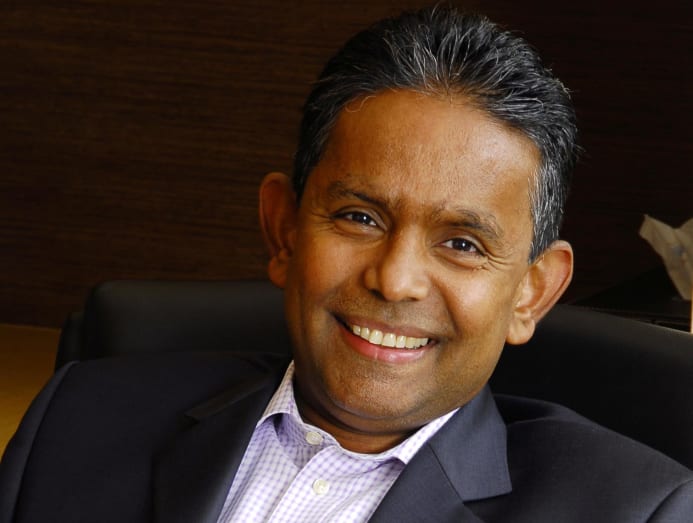 HOW ARE HOTEL STAYS GOING TO BE DIFFERENT AFTER THE CRISIS?
Health and hygiene will be of utmost importance. It will not be a marketing message anymore but a given – people will expect it. We are taking additional sanitation measures that start from picking up guests at the airport. Limousines will be fully sanitised, drivers will wear masks and we will make sure we do temperature checks on a daily basis.
When guests arrive at the hotel, we will have "high-tech, low-touch" service such as keyless cards and emailed bills. We are implementing new air design systems for clean air in rooms and will do away with buffet-type food offerings because that carries a risk of infections.
In the spas, we will have to be careful with how our therapists will engage without guests to make sure they feel safe and comfortable. Policies will include having to wash their hands every thirty minutes and not touching their faces.
One of the good things about Asia is that because there have been infectious diseases here before, people understand the need for preventive measures, so it is easy to train staff to look after themselves.
WHERE DO YOU PREDICT PEOPLE WILL WANT TO TRAVEL FOR THEIR NEXT VACATION?
More people will want to get back to nature, so wellness holidays and retreats will be a big focus. Think pool villas, private buyouts of islands and of course, remote destinations.
For instance, we launched transparent Jungle Bubble pods at Anantara Golden Triangle Elephant Camp & Resort. You live inside the bubble in the jungle and have the elephants and other animals roaming around. We've had a huge demand for them.
In Vietnam, we are launching The Vietage, a custom-designed 12-seat train carriage with a bar and massage area for passengers to travel between our properties with that extra level of luxury.

WHAT PLANS ARE THERE TO ENHANCE WELLNESS OFFERINGS AT YOUR HOTELS?
We are embarking on wellness initiatives including a partnership with Verita Healthcare in Singapore to open a wellness centre at Anantara Siam, which we are hoping to open in July.
We also have the Clinique La Prairie Aesthetics & Medical Spa at the St Regis in Bangkok and are partnering with therapeutic and ayurvedic group VLCC from India for Avani hotels.
HOW LONG WILL IT TAKE FOR PEOPLE TO START TRAVELLING AGAIN?
I don't think travel will return on a big scale so soon. I think it's going to take at least a year and it will hinge on whether there is going to be a vaccine or not, or at least some sort of a preventative medicine. Then, people will feel a little bit more comfortable to travel.
WHAT KIND OF TRAVEL PATTERNS WILL WE SEE IN THE FUTURE?
Travel is mainly going to be domestic and then regional. To kickstart any form of travel, governments would have to come to some sort of bilateral agreement to allow travellers to travel as long as some of the minimum standards are met without needing them to quarantine when they arrive in another destination.
Still, I think it will take at least a year before people start to even plan for business travel such as meetings or incentive trips. Where we are first seeing a demand is for visiting friends, families and relatives.