The Malaysian hotelier championing slow living in downtown Kuala Lumpur
Ng Ping Ho's boutique hotel, KLoe, opened just days before Malaysia went into lockdown. Now reopened to domestic travellers, the hotel's focus on slow living and community ties seems even more pertinent than before.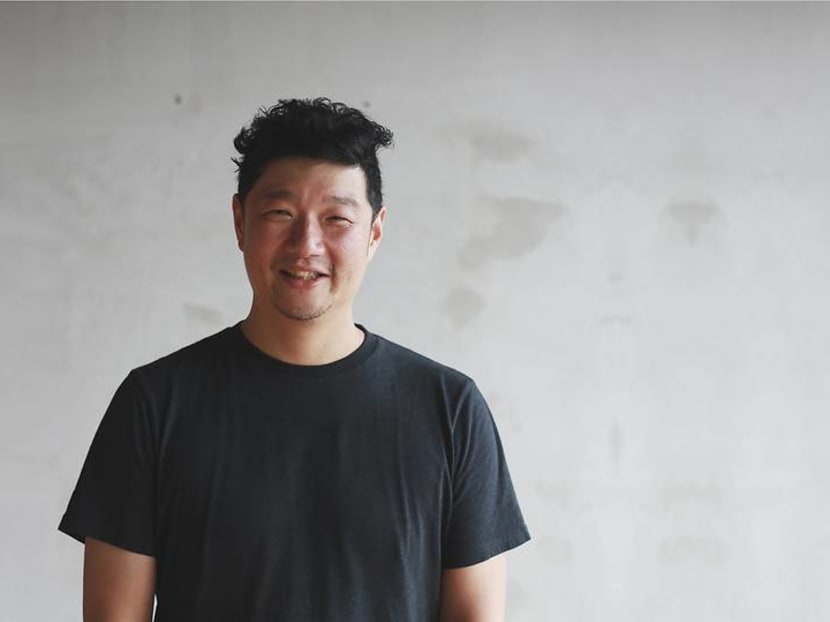 For someone growing up in Kuala Lumpur (KL) in the 70s and 80s, Bukit Bintang was a very different place from the shopping mecca it is today. A wet market once stood where Lot 10 Shopping Centre now stands, while Bukit Bintang Girls School occupied the area that Pavilion now sprawls across.
The district had somewhat of a village vibe. Ng Ping Ho, whose family home was smack in the middle of Jalan Bukit Bintang, could simply stroll over to his school, St John's Primary (which still exists in the same location today). The erstwhile screenwriter, director and producer is known to Malaysians as creator of the award-wining sitcom Kopitiam, which aired from 1998 to 2003 on local TV.
But by the late noughties, the Central St Martins Alumni felt burnt out from TV production. By chance, his dad showed him a row of heritage shophouses that he owned in downtown KL. Ng hit on the idea of converting the shophouses into a professionally-run backpackers hostel.
In 2009, Ng left his old life behind and launched BackHome – to immediate success. Located near the Petaling Street Market, it was a breath of fresh air from the seedy hostels available in the vicinity, being comfortable and chic yet clean and affordable.
Spurred by his initial success, Ng followed up with the opening of LOKL Coffee, a cafe on the ground floor of BackHome, together with his TV presenter wife, Cheryl Samad. Unlike the hostel, the cafe wasn't an instant hit.
"The first few years were tough for us – people would walk in, find out there was no rice on the menu, and leave. But slowly, we built up a following, and now, it's always full during lunch, and has become a popular brunch spot in the city," enthused Ng.
In 2010, the idea for Ng's next big project came about. He started to notice that guests at BackHome weren't necessarily staying there because of budget constraints, but because they wanted the social interaction that came from staying in a hostel.
This gave birth to KLoe, an 80-room boutique hotel aimed at "creative nomads", who could meet and mingle with other like-minded individuals, and possibly explore the city together. However, the process of building the hotel from scratch took a good decade, and it finally opened in March 2020.
"My vision for the hotel was for it to be the Kinfolk of hotels. A hotel that celebrates slow living, community, gatherings and craft. It starts from our 'living room', where not only guests, but also the community in the area around the hotel, gather for coffee, get some work done, or chill out," explained Ng.
Working with Domain Architects, whom Ng previously collaborated with for BackHome, the decision was made not to maximise floor space but to prioritise natural light and air flow. As such, the building is a U-shape, with open corridors overlooking a courtyard and a pool.
To attract these creative nomads, it seemed only right for KLoe to be a showcase of local talent, as almost everything in the hotel – from the furniture to the ceramics – were specially commissioned.
"There wasn't really a selection process for artists or designers. We would work with people we found exciting or inspiring. And we tended to give them a lot of leeway, like when we worked with Liza Ho from OUR ArtsProjects who sourced a lot of artworks for the guest rooms. The only criteria throughout was to have art that was calm, balanced and inspiring," explained Ng.
Through its five Artist Lofts, KLoe aims to inspire guests across the disciplines of art, literature, music, horticulture, and food.
"The idea for the lofts came from Lisette Scheers of Nala Design who worked on the branding for the hotel. She suggested that if we're a creative hotel, that we actually inspire people to be creative," Ng recalled. "You don't have to be an artist, but you might be curious about painting. So the lofts allow people to surrender to their creative impulses in the privacy of their own room."
Ng and his team worked with five influencers to curate the lofts. These included artist Joee Cheong; Nazir Fadzilah of independent bookstore and publisher Tintabudi; and celebrity chef Sarah Huang Benjamin. It is now the only hotel in Malaysia where guests can put on a vinyl record, paint on canvas, or order up ingredients to cook their own meal. 
For Ng, this hospitality road he embarked on has been immensely gratifying. "Whether it's a script, a TV show, a hotel, or cafe, I like creating spaces for people. When people enter a space, they go on a journey, and you have all these opportunities to touch them, or inspire them."
Having the hotel located in Bukit Bintang represented coming full circle for Ng. But just as he was revelling in the afterglow of a successful opening in March, Malaysia's Movement Control Ordinance (MCO) was announced.
Like the rest of the country, Ng did not anticipate it would continue well into June but wanted to keep the whole team together without layoffs – no easy task considering hotels were shut down during the MCO, with F&B outlets only being allowed to open in May.
"We have been using this time to improve operations and service standards, to train our team, and mainly to make sure we return much stronger than before," he explained.
Ng and his team have also formulated a road map forward which focuses on the domestic market, targeting urban, creative-minded travellers aged 25 to 50, looking for a unique experience. 
One such example is Isolation Staycations, where guests check into the lofts and are provided with everything they need to keep themselves fully occupied – for days. A new kind of hotel experience for the new normal, Ng and his team are locked and loaded to face the challenges ahead, whatever fate brings.