Desmond Tan's secret to staying positive: Is he really happy all the time?
Local TV's leading man is known for being upbeat, sunny and smiley. But how much of that is just a persona? Does he ever get angry?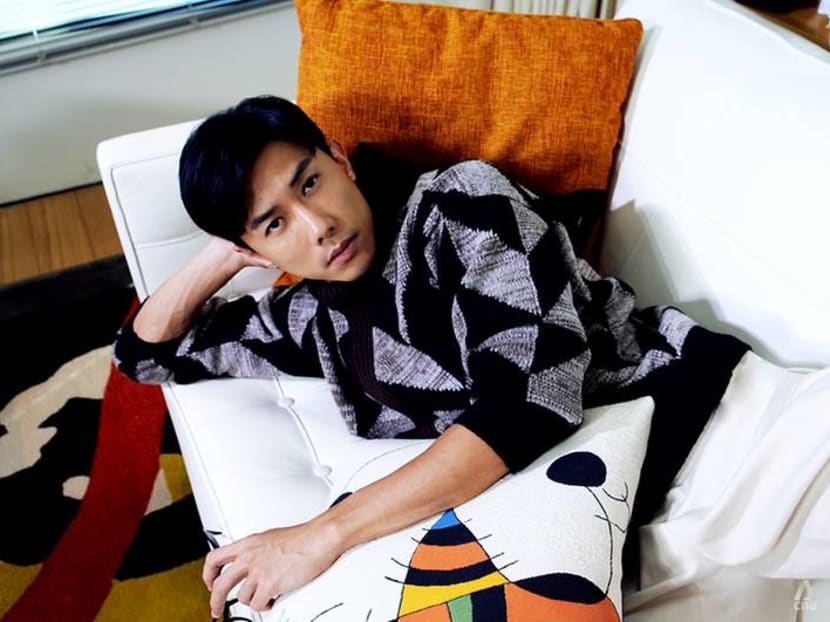 Years ago, as I was ordering some lunch at the old Mediacorp canteen, a text message pinged into my phone. It was Desmond Tan. "Hey, something is missing: A smile on your face," he'd texted. 
From afar, he had spotted my sizeable scowl at just the moment that someone had cut my queue.
This is classic Desmond: Eternally positive, infectiously happy and never without a smile on his face. 
"I guess I'm chirpy," he said, with a laugh. "I enjoy being happy, and I think that should be the ultimate goal for everyone – to wake up happy, go to bed happy, and of course be happy in between. So, I choose to be happy."
Even with on-set conditions being much more restrictive these days thanks to COVID-19, the 34-year-old finds amusing spins to put on things. 
"We have to wear a face shield and mask when not filming, and that took me a while to get used to. In the beginning, we'd always forget to put it back on after [the director yells] 'cut'. Nowadays, we are so used to it that before [the director yells] 'action', we forget to take it off. And sometimes, you forget you have it on, and when you try to hydrate on set, the bottle bangs into the face shield and you look stupid!" 
He also gleefully told me, "We're not supposed to have much physical contact in the shows – there's no kissing at all, and we reduce close-proximity scenarios as well, so it makes dating in the show a little bit awkward." While on-camera hand-holding is allowed, "there's a safety officer on set and right after 'cut', she runs to us to give us hand sanitiser – usually in excess!" 
He's also found ways to enjoy activities he previously couldn't – such as, of all things, riding the bus. 
"I wanted to try to take public transport as everyone would be wearing a mask and no one would recognise me," he said, recounting how he hopped on the bus to work at 6am in the morning. "It was quite fun for me. My bus ride was about half an hour – I put on a Korean OST [original sound track] and it felt almost like a Korean holiday." 
Ever wondered what an actor's daily home routine is like? In-between takes for CNA Luxury's October digital cover video shoot, the Mediacorp artiste gamely walks us through his normal day.
Somehow, I think, only Desmond, with his signature brand of upbeat Pollyanna-ness, could make a bus journey to work sound like a wanderlust-worthy adventure. And that's all part of the charm of this multiple-Star Award-winning leading man. 
What's the secret to his perennial positivity? "For me, it's to stay focused on things that really matter to me," he said. "I'm passionate about my work, so when I've prepared well and had a good day, that makes me really happy." 
In addition, "I'm very particular about respect, and a simple smile or good service at a restaurant or even at the petrol kiosk – someone being happy and smiley – that makes my day." 
Of course, people do cut into his lane on the road, or fail to acknowledge him with a smile when he holds the lift doors open for them. "I used to be bothered by that, but I learned to take most things with a pinch of salt and just let things slide," he shrugged. "I heard over the radio recently that anger is like a toxin, like poison."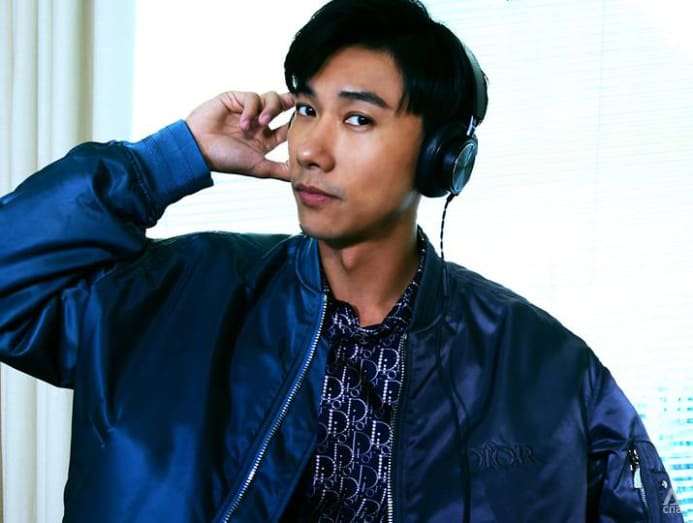 The last time he recalls ever losing his temper was in the army, when he was the officer on duty and someone turned up late. "The dude was supposed to come back for duty and take over another guy. He came late in the wrong attire and wasn't apologetic. I was young and hot-blooded so I gave him a good scolding until he broke down in tears." 
He added, "I'm quite a perfectionist so it's not easy to work with me sometimes. (But) that was my last memory of me really exploding." 
There was also the time he threw a dollar coin into a hawker's pot of laksa in rage, but who's counting? 
"All I wanted was more laksa leaves, and the uncle was feeling so precious about his laksa leaves, he said, 'Don't waste my laksa leaves'. That got my really pissed off – I was really young then, and fresh out of the army. I took two scoops of laksa leaves. I'm not an average person – I need my laksa leaves!" He guffawed. "When it comes to food, Singaporeans can be really angsty!"
"I'm very particular about respect, and a simple smile or good service at a restaurant or even at the petrol kiosk – someone being happy and smiley – that makes my day."
Of course, he added with contrition, "I was wrong to throw that coin into his pot of laksa. I feel regretful about doing that." 
On set, there have been times when he's been tempted to flare up, he said. "But usually, I'm able to contain it. When it comes to work especially, I feel there's no point in spoiling the atmosphere on set. When the atmosphere is bad, no one can perform. I try to avoid that. I'm usually the one who tries to defuse such moments. I enjoy working when everyone is happy." 
When he finds himself in an argument with a loved one, he usually turns silent and objective, he said. "As an actor, I see my emotions as a separate entity sometimes." And, "Usually, if you blow up at someone, you say things you don't mean. I don't see a point in hurting anyone with my angry feelings." 
How's your day like? Get your dose of good vibes from CNA Luxury's October digital cover star Desmond Tan in our upbeat little short film It's A New Day.
"I NEVER THOUGHT I WOULD ENJOY WORK 1,000 TIMES MORE"
In fact, Desmond will even go out of his way to resolve old grudges. 
Once, on New Year's Day after a few drinks at home with friends, "I texted a few directors I had worked with before – we didn't end the project on a good note and we hadn't crossed paths since then. 
"The general message was, 'Happy New Year, hope things are well, been a while since we chatted. I'm really sorry I didn't perform up to your expectations back then. I've learned more over the years on set and matured as an actor. I hope we'll cross paths again in life and see how we have grown over the past few years.'
"That lightened the load on me," he said. "I strongly encourage young people to do this – if there's something bothering you, just drop your ego and send the message out. You usually won't regret it."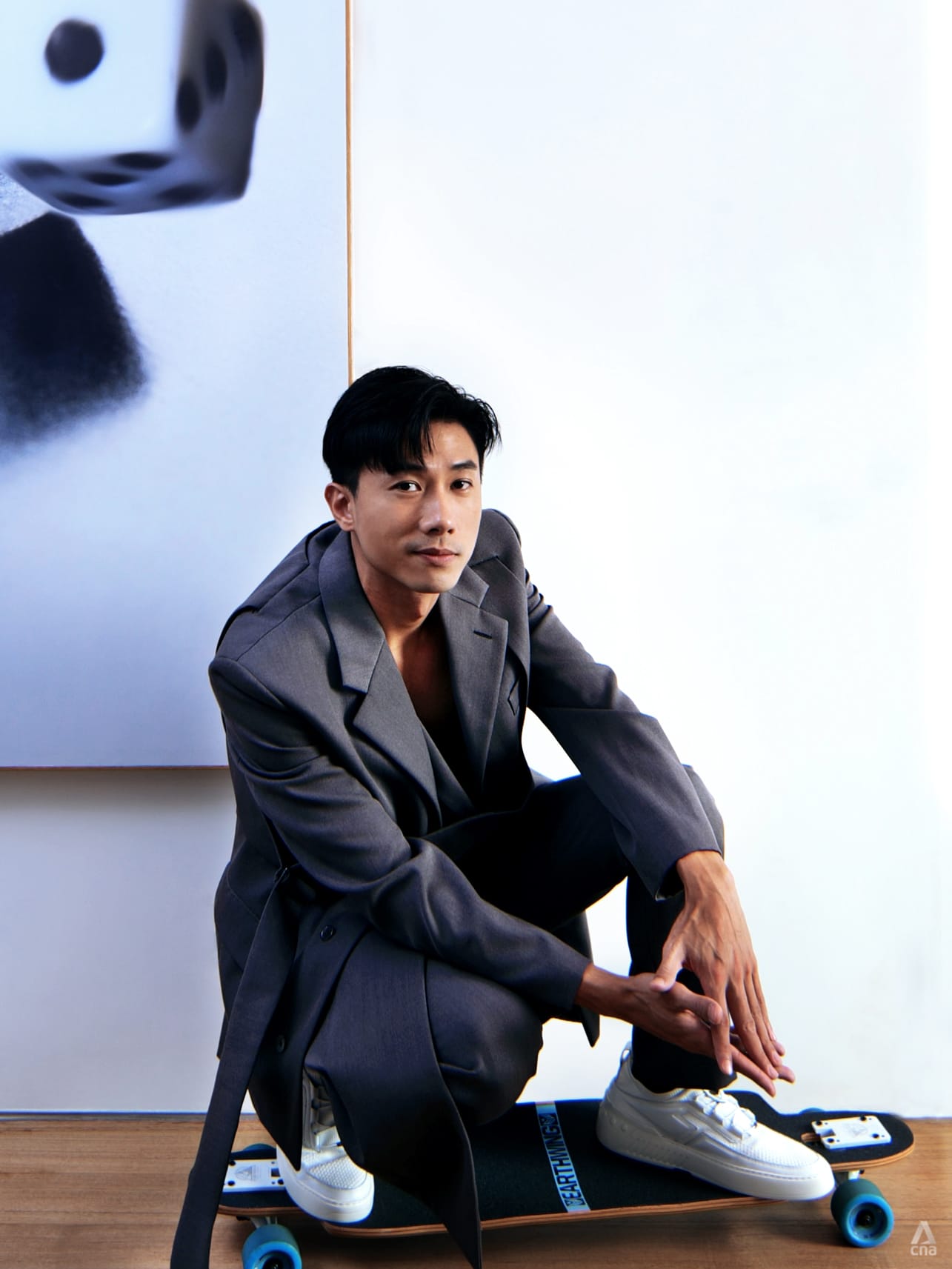 "Most guys feel we don't have to address problems, especially when it's between boys and other boys. We just meet for a drink and knock glasses – we don't have to talk about the issue. 'Clink', problem solved." 
But, "The more the person matters to you, the more you have to address the problem by speaking about it." 
That's especially so, he pointed out, in light of how "2020 has not been the best year. There have been crazy, freak incidents we never expected we would see during our lifetime, whether COVID-19 related or not." For that reason, he thinks it's important not to procrastinate on sorting issues out or taking stock of life. 
In the midst of the pandemic, "I never thought I would enjoy work 1,000 times more," he shared. 
"I feel I'm looking at things through a different pair of glasses. I've become more empathetic, more patient. I feel I care for people more on set now. The circuit breaker allowed me to reflect on life in general, and what kind of better version of myself I would want to be. I want to remember to make simple gestures that make people's day, and also to share happiness." 
And ultimately, he added, with his signature smile, of course: "I always believe life turns into a fairytale eventually."
"I enjoy being happy, and I think that should be the ultimate goal for everyone – to wake up happy, go to bed happy, and of course be happy in between. So, I choose to be happy."
Catch Desmond Tan in his latest drama Falling Into You, currently available on MeWatch; and in CTRL, premiering in March 2021 on Mediacorp TV Channel 8. 
Style Editor: Serene Seow; Art Direction: Chern Ling, Jasper Loh; Photography: Jason Riley/nonlinear; Styling: Daryll Alexius Yeo; Fashion Assistant: Phua Yue En; Makeup: Melissa Yeo; Hair: Ryan Yap/Passion Hair Salon; Style Editor: Serene Seow. Special thanks to JW Marriott Singapore South Beach.