How the world's first 3D-printed village might end global homelessness
Swiss designer Yves Behar's high-tech, low-cost solution to social housing aims to leave no man homeless, starting in Latin America.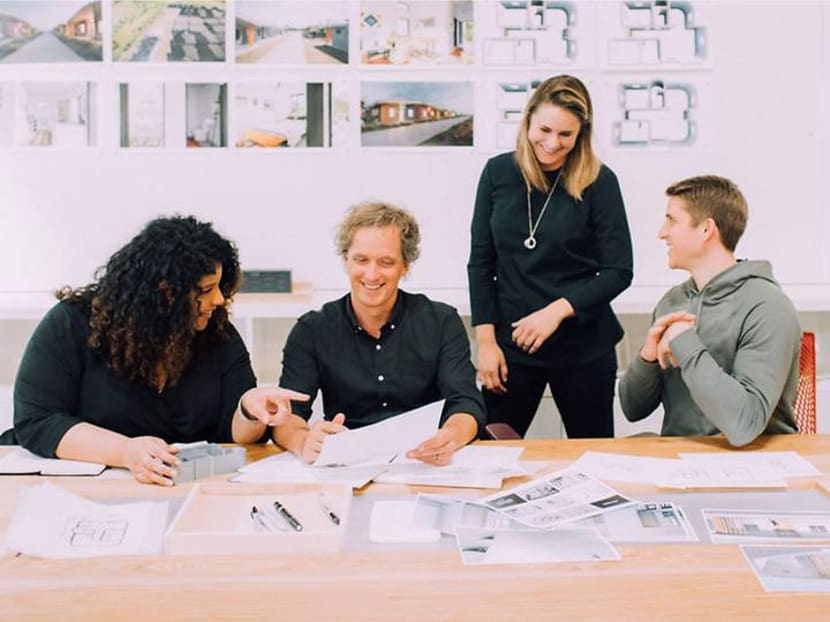 Fiction writers have had an almost supernatural knack for foretelling the future.
In 1995, science fiction author Neal Stephenson prognosticated a world in which the code for nearly anything could be downloaded and printed in his novel The Diamond Age.
Barely a decade later, the advancements in 3D-printing technology sparked a revolution when Dr Anthony Atala performed a medical miracle: Bioprinting the world's first human organ – a still-functioning bladder – and successfully transplanting it into a young patient at the Boston Children's Hospital.
Seduced by the infinite commercial possibilities, 3D-printing technology continues to disrupt new industries – while growing more sophisticated – by the day.
In the housing and construction sector, Chinese company WinSun pioneered the world's first 3D-printed home in 2013. Ten such homes were printed in 24 hours but they needed to be transported from the factory and required human assembly.
Refinements in the six years since have ushered more concrete developments, bringing cost benefits while reducing manpower needs (and woes). Not to mention the unprecedented speed of construction.
Last year, the Ramdani family became the world's first residents of a 3D-printed home when their four-bedroom house was printed on-site in just 54 hours. The 95 sqm (1,023 sq. ft.) square house was a prototype of the Yhnova social housing project in Nantes, France, which aims to construct affordable, adaptable, and energy-efficient housing in a time- and cost-effective manner.
The 3D-printed house took another four months to complete with the addition of a roof, doors and windows but all in, it cost about £176,000 (S$300,000) to build – about 20 percent less than using traditional construction methods and materials, according to professional estimates.
3D-PRINTING AN ENTIRE VILLAGE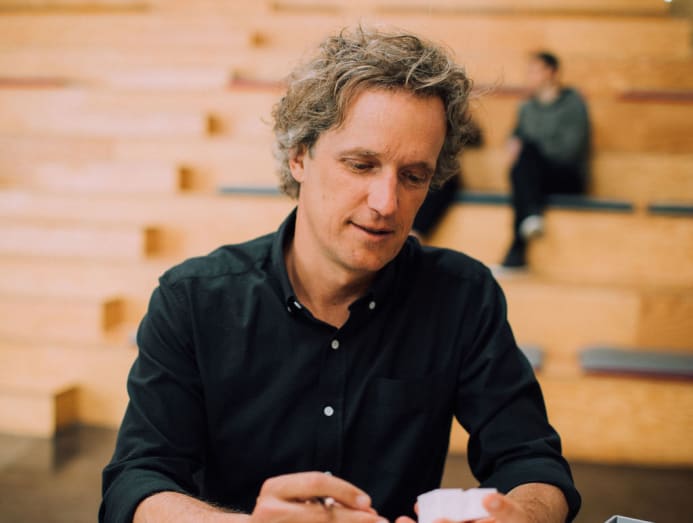 Now, the potential to replicate and adapt this technology to solve a problem that has plagued urban planners for decades is being harnessed en masse by renowned Swiss designer Yves Behar, in partnership with New Story, a non-profit organisation dedicated to ending global homelessness through dignified housing solutions.
"Increased density in cities, rising housing costs and homelessness present challenges that architects and urban planners must respond to," said Behar, founder and principal designer of fuseproject, an award-winning industrial design and brand development firm that has worked with some of the world's top companies from Samsung and Prada to MINI and PUMA.
Behar's and New Story's collective response marries design, technology and community organising to provide the most cost-effective and sustainable solution to social housing available today, with the fastest and most efficient method of construction now being offered to poor families in Latin America.
"We believe that the future of environmental design is about maximising limited resources, new materials and building technology; creative problem-solving that addresses the needs of specific users and elevates the human experience," explained Behar.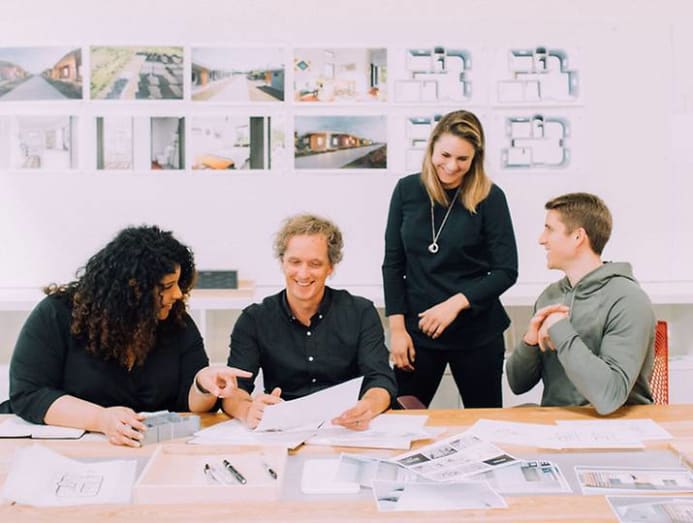 Similarly, New Story CEO Brett Hagler recognises a need to question conventional approaches to thinking, designing and building.
"We feel it's our responsibility to challenge traditional methods," he said. "Linear methods will never reach the billion-plus people who need safe homes. Challenging our assumptions, iterating based on data, and taking calculated risks on innovative ideas will allow us to reach more families with the best possible solutions, exponentially faster."
New Story has so far funded more than 2,200 homes for families in need in Mexico, Haiti, El Salvador and Bolivia in the past three years, and, before adopting the 3D-printing tech, it took the non-profit eight months to build 100 homes, each with a price tag of around US$6,500 (S$8,870).
Now, the organisation will be able to erect entire villages of homes for vulnerable families in underserved communities, with each home costing under US$4,000 – and built within a day.
SCALABILITY & SUSTAINABILITY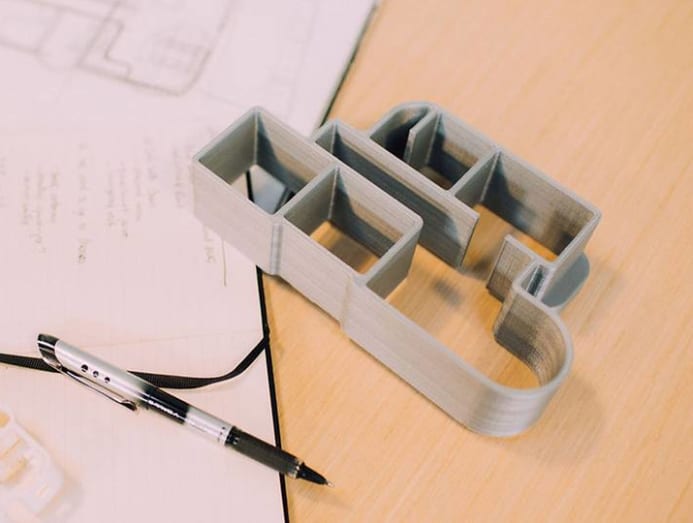 The project presented a number of exciting questions which the team explored, such as how to innovate with a 3D printer to create a housing model that is replicable, built to last, and able to support multi-generational family growth.
Apart from ensuring the viability of the physical infrastructure, the team also looked into integrating the local needs, traditions and techniques into the varied cutting-edge technological designs, while creating a structure that is affordable, safe, functional and scalable for families in rural communities – without compromising on aesthetics.
The process, described by Behar as "beautifully collaborative", has led to creative solutions for an adaptive design born in partnership with the local community, comprised mostly of farmers and artisans.
Phase one of the project will see 50 homes being built for impoverished families living on less than US$200 per month in Latin America.
"Increased density in cities, rising housing costs and homelessness present challenges that architects and urban planners must respond to." – Yves Behar
Altogether, they will house about 200 people, with construction to begin later this year and complete in early 2020. Eventually, this community will grow to 400 homes in total and impact thousands of lives.   

Each of these homes will be printed using the Vulcan, a portable printer designed by ICON, a Texas-based company which, incidentally, received US$9 million in seed funding last year to further develop its award-winning, proprietary 3D-printing technology that's revolutionising homebuilding in the fight against homelessness.
The mobile printer will print each house on-site and is designed to function under unpredictable constraints in developing countries where electricity, water and labour may be scarce. It also produces near zero-waste output.
"As the world grows, we have more of a responsibility to take care of the people and resources in it. It would be irresponsible to future generations if we do not prioritise sustainability in all we do," said Hagler.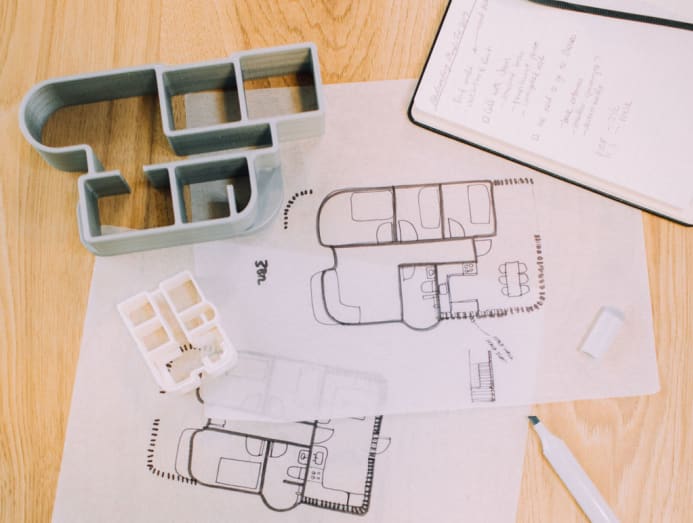 Sustainability is indeed a "core tenet of design" for Behar, a long-time advocate whose design philosophy is very much influenced by the innovation of new sustainable materials and technology. He also believes that design should be a force for positive social and environmental change.
In designing the homes, Behar and his team performed a "community audit" to uncover the needs of its future residents, taking into account as well the local environmental conditions such as climate and tectonic activity. The curves in the architecture, for instance, improve air circulation within the home, thereby reducing potential humidity and improving thermal resistance, while the base structure and wall cavities have been reinforced to withstand lateral movements, given the seismic risks in the earthquake-prone region.
The families who will live in the community have been involved in the planning process right from the start, with options for personalisation to give each resident a sense of ownership and community. The design even allows for the building of second floors to accommodate the growth of a family over time.
Each 55 sqm (592 sq. ft.) house sits on a 120 sqm (1,292 sq. ft.) lot, with its interior open floorplan designed with a focus on liveability and flexibility – helped by the fact that the printers can pretty much fashion any shape and combine any number of materials – sand, concrete and fibres – into "ink".
"We believe that the future of environmental design is about maximising limited resources, new materials and building technology; creative problem-solving that addresses the needs of specific users and elevates the human experience." – Yves Behar
The well thought-out spaces also feature outdoor spaces for cooking, dining and family gathering, with a roof overhang over the front and back patios providing added shade from the sun, protection from the heavy tropical rainfall plus a space for socialising.
The most beautiful aspect of the programme, perhaps, is that it gives each family not just shelter from the elements, but also the opportunity for homeownership.
The families pay a zero-interest mortgage rate each month, depending on their income, and these monies are then pooled back into a community fund for future community improvements such as the building of parks and playgrounds. Eventually, they will own the home as well as the land on which the homes are built, benefitting generations to come.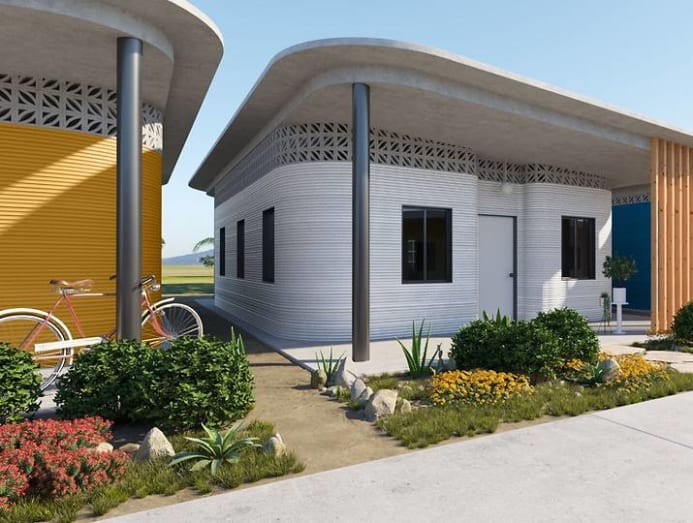 "Good design should be transformative; I don't believe in design for design's sake," said Behar. "Our responsibility as designers is to understand who we're designing for, the core environmental challenges we are facing, and the needs design can serve."
And now that 3D-printing tech is no longer the stuff of science fiction, Behar's application of design-thinking principles paired with ICON's cutting-edge construction technology may just help New Story fulfil its quest to leave no man homeless.