Tim Kobe: Why the man who designed the original Apple Store is always looking out for 'crazy' ideas
The founder and CEO of Singapore-based design firm Eight Inc has been called "Apple's best kept secret" and has worked with Singtel and National Gallery Singapore. CNA Luxury talks to Kobe about adding value to the human experience.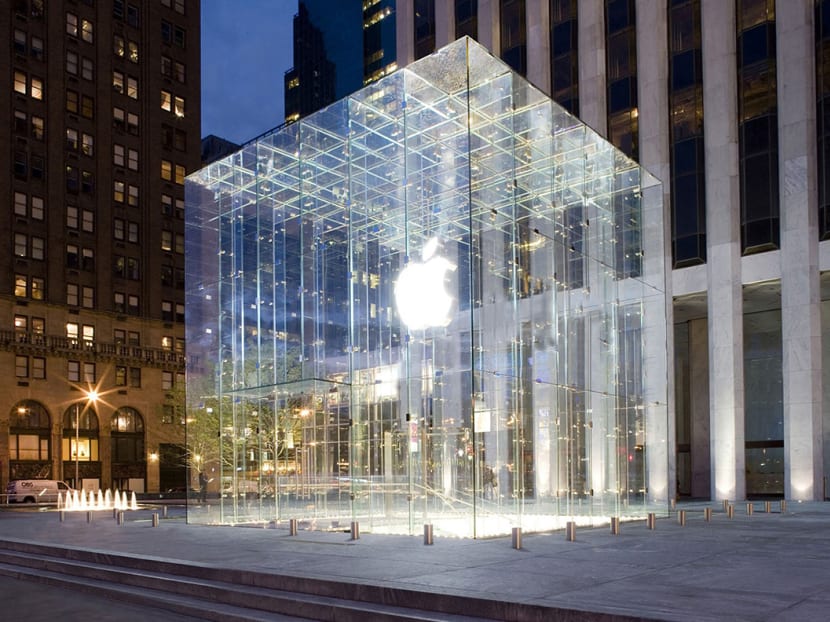 When Tim Kobe was a child, his father used to hand lawnmower engines to him and his brothers to take apart and put together again. Such problem-solving scenarios were common in their household: His father was a builder while his mother was an artist.
"So if you put the two together, I think you end up with designer," said Kobe, with a chuckle.
He's no ordinary designer, though. The founder of strategic design firm Eight Inc has been called "Apple's best kept secret" and had worked with the late founder Steve Jobs to design Apple's first flagship store in 2001.
Everything there went against the grain of retail wisdom – wide spaces, communal display tables, a front-of-house Genius Bar for tech support and customers fiddling with products in-store – but it turned out to be a brilliant strategy in cultivating customer loyalty.
Fast forward to 2022 and the design principles that Tim Kobe adheres to are the same ones he laid down when he established Eight Inc in 1989: Don't copy blindly, find your own brand value.
"Whether it's a digital or bricks-and-mortar retail format, you want to focus on the human outcomes that people have with a company, the values you stand for, the types of things that give you a reason for being as a company, then develop a strategy to deliver those outcomes. After that you can start talking about the tactics," Kobe shared with CNA Luxury over a video interview.
Throughout his career, Kobe has worked with international brands in various sectors, from the arts and sports to technology and motoring. These include Xiaomi in China; Globe Telecoms in the Philippines; and Singtel, Shimano and National Gallery Singapore locally.
The success of the first Apple stores led to companies requesting Eight Inc to design similar layouts, which amused Kobe.
He explained: "They had no real clue as to what they were offering. They thought if they copied Apple, everything was going to be fine. But you're here to provide goods and services for people. So you need to understand why they should care, and design what you offer in a way that creates loyalty, passion and advocacy. All those things are incredibly valuable for a successful brand."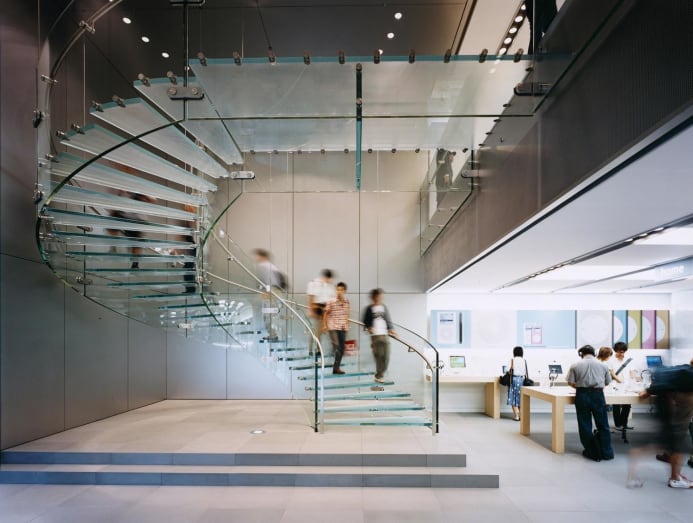 Kobe cited examples of projects in Singapore where brand positioning was the starting point for design strategy. In 2014, Japanese bicycle manufacturer Shimano opened the Shimano Cycling World at Singapore Sports Hub to promote a local cycling culture. There were no points-of-sale, only sleek interactive panels, hands-on learning spaces and exhibits of Shimano bicycle parts detailing the history of cycling.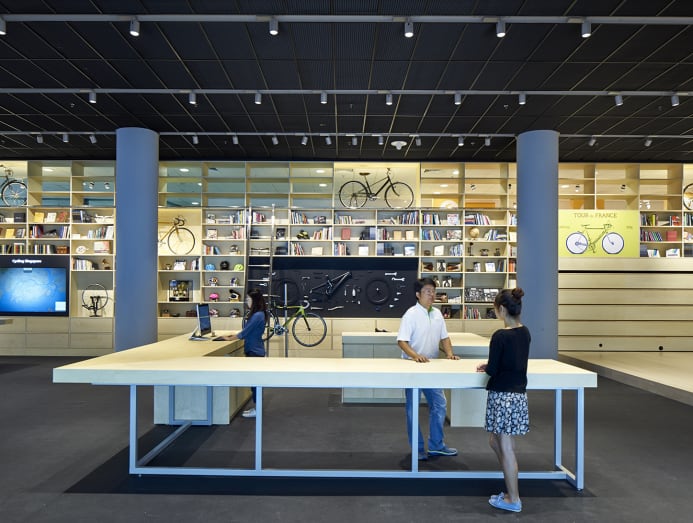 Singtel's FutureNow Innovation Centre, launched in 2018, eschewed a clinical, transactional set-up for one that positioned Singtel as a trusted partner to their enterprise clients in areas such as cybersecurity and cloud data.
More recently, Kobe's team worked with National Gallery Singapore to create a more intuitive experience from the moment visitors step through the front doors and navigate their way to different parts of the museum.
"When companies are challenged by either technology or the business climate, our goal is to help them define a way to compete in the market and ideally take a better position for their business using design as a tool," he explained.
"There are two levers. One is distinctiveness, what makes you different from everyone else; and the other is what are the things that people care about and what are the emotional connections. Then we can develop from there."
STAY CURIOUS, THINK CRITICALLY
Kobe believes that designers should always be thinking of creating progress for people. "If we're not influencing progress, then we probably shouldn't be doing this," he said bluntly. "I think design has a big responsibility. We've created so many problems, that means we have incredible opportunities to fix those things. Because if we can create the problem we can certainly create the solution."
He is big on wild ideas, never mind whether they work or not. One of his pet peeves is when people emulate others rather than have the courage to try things. "That means you're not going to try to do something that could be crazy but brilliant. And without the courage to do that, I think it's self-limiting. Creatively, the only way that you're going to grow and build value in a society is if you have somebody willing to take risks," he said.
Kobe often looks out for these traits among his staff, who work in 10 offices across the globe, including Beijing, London, Istanbul and Tokyo, besides the headquarters in Singapore. He bemoaned: "Getting people to do things that aren't what's expected of them is really hard. I'd rather they try one or two things that is not what people expect."
Hence his excitement over a new project that has been in the works for the past two years – a partnership with a local developer to design "probably one of the biggest creative hubs in the world, which has the ability to transform a lot of people's lives, not just in Singapore, but in the region".
He said: "One of the reasons that I moved to Singapore was the potential to have a broad-reaching positive influence on as many people as possible. At my age, I probably shouldn't be designing another chair. The best use of my time is helping to influence things that affect the most people. That's my reason for still going to work every day."