He's in charge of some of the grandest European hotels that are on many people's dream vacation list
From Hotel du Cap-Eden-Roc on the French Riviera to Le Bristol in Paris, Timo Gruenert, CEO of luxury hotel management company Oetker Collection, reveals what it takes to be the steward of grand European hotels. Hint: It involves cats.
When it comes to a dream vacation to Europe, staying at a grand hotel that evokes the luxury, culture and heritage of the destination is one for the bucket list. Think iconic places such as the palatial Le Bristol in Paris or glamorous island retreat Hotel La Palma on Capri in Italy.
Then there is the stylish alpine resort L'Apogee Courchevel in France for winter bunnies as well as the elegant Regency icon The Lanesborough in London, situated right by the prestigious Knightsbridge and Belgravia districts.
What these bucket list hotels have in common is that they are all part of the Oetker Collection, which has over the years built an impressive portfolio of what they term "Masterpiece" hotels in Europe and the United Kingdom as well as Brazil, the Caribbean and soon, the United States.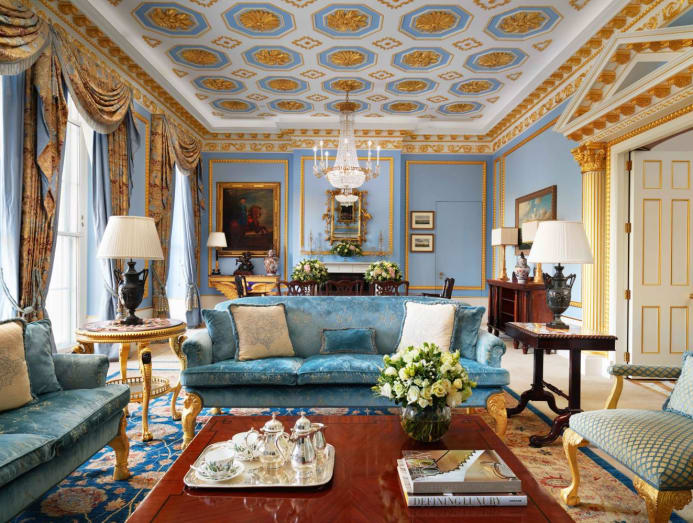 The company's roots date back to 1872 when the Oetker family purchased their first property, the Brenners Park-Hotel & Spa in Baden-Baden because they enjoyed vacationing there. Close to a century later in 1969, the family went on to acquire another beloved holiday escape, the iconic French Riviera Hotel du Cap-Eden-Roc followed by Le Bristol Paris in 1978.
"The core of the Oetker Collection has been what the family had acquired as real estate in the last century as they were really interested in heritage hotels with a long history. So I guess when you speak of European Grand Hotels, it does not get much grander than this," said Timo Gruenert, chief executive officer of Oetker Collection, which was officially established in 2008.
Since then, the group has grown to 11 hotels, as well as more than 150 private residences and villas around the globe. It is also slated to launch The Vineta Hotel in Palm Beach, Florida in the second half of 2024.
"To translate this idea of hotels with heritage into the times of today, we have combined masterpiece hotels with a grand idea of hospitality. We take exceptionally good care of our guests by combining the spirit of family with elegance and genuine kindness," said Gruenert.
On top of the aura of grandeur combined with good old-fashioned hospitality, the group's hotels also offer that elusive sense of place that allows a guest to feel that they have indeed arrived and are immersed in a destination.
"For the guests who stay with us, their number one priority is authenticity. They understand that what makes Europe such a wonderful place to visit is the diversity so when they travel to a destination, they want to truly feel the place," he observed.
For example, Le Bristol in Paris is known as a culinary destination as it houses both the three Michelin-starred Epicure and one Michelin-starred 114 Faubourg. "Asian travellers love great gastronomic experiences. I am not surprised by it anymore but it always catches my attention. When I am at Le Bristol, the restaurants, especially Epicure, are full and sometimes half the guests are Asian," he said.
"Then of course, they might go shopping," he said, noting that the hotel is located in the heart of the city on Rue du Faubourg Saint-Honore, a stone's throw from iconic luxury flagship boutiques including Hermes, Givenchy and Saint Laurent.
"So for our discerning guests who have come a long way and want to celebrate their stay with a full schedule of luxury experiences, it is probably Asians who take it from A to Z," he said.
Ever the diplomatic CEO, he said quite seriously that he could wax lyrical about each of the group's hotels for 30 minutes. But he did let on that Brenners Park-Hotel & Spa is "very, very dear to my heart", not only because it is the first hotel in the collection but because he is German and lived in Baden-Baden for about a decade.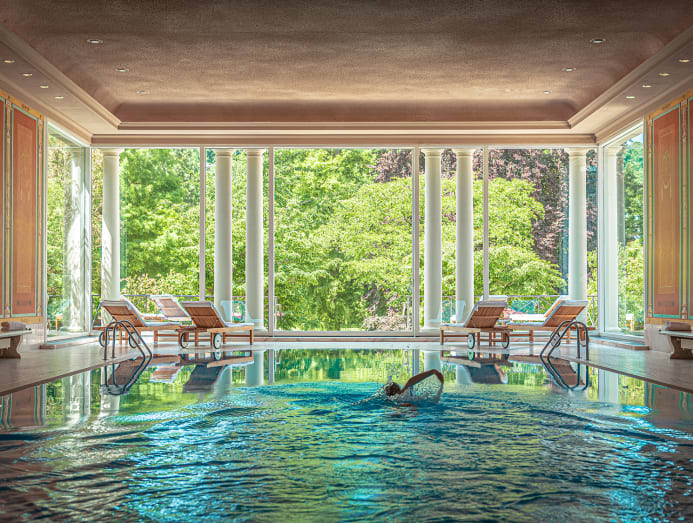 Nestled in the foothills of the Black Forest, the spa town was recently named a UNESCO World Heritage Site. "We describe it as urban living in the countryside as there is nature, thermal waters and calmness and relaxation of a spa. You want to sleep with your windows open," he said.
At the same time, the destination has an array of cultural attractions including the second largest opera house in Europe (the largest is in Paris), the acclaimed Museum Frieder Burda and is close to Stuttgart, where Porsche is headquartered. "If you want to pick up your Porsche, you can drive on the autobahn ‒ Stuttgart is not too far away," he quipped.
He cannot resist a short discourse on Hotel La Palma, the latest property acquired by the Collection that is located on the charming Italian island of Capri. The glamorous retreat, which celebrated its 200th birthday last year, features interiors designed by design maestro Francis Sultana in his first hotel project.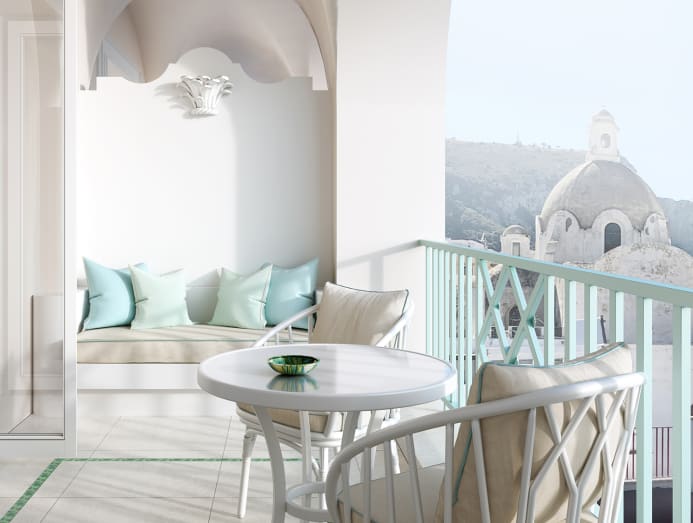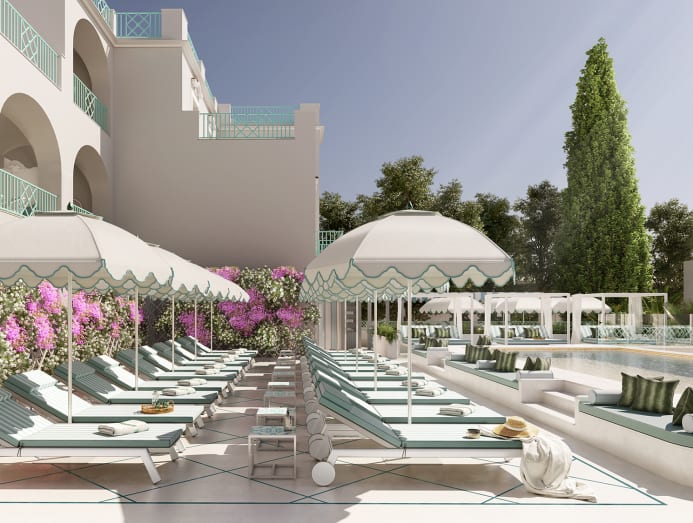 The way Gruenert said it, getting there is itself half the fun. "You can only get to Capri by boat from the mainland of Italy. The moment the boat arrives on this island, something happens to you. It showcases the best of Italy and there is such charisma, charm and heritage on this island," he said. "We have completely re-envisioned the hotel which is located right on the centre piazzetta where life happens."
With two young children aged one and four, he does not always stay in "five star plus" hotels when he travels, though he admits that is probably what he enjoys the most. "Consistency is what I look out for. You may not have the same expectations but you can expect consistency," he said.
When it comes to luxury hotels, he certainly has more precise standards. He said: "I want to meet people who have a passion for being hosts and I want to have a connection and interesting conversations. When someone says 'welcome home', I can hear that they really mean it. This is why, ultimately for me as CEO, I have pushed our own company to embody the family spirit with elegance and genuine kindness."
Perhaps one of the most obvious ways that guests may experience this brand of family warmth is via the group's trio of pet cats who live across three properties in Paris, Baden-Baden and London.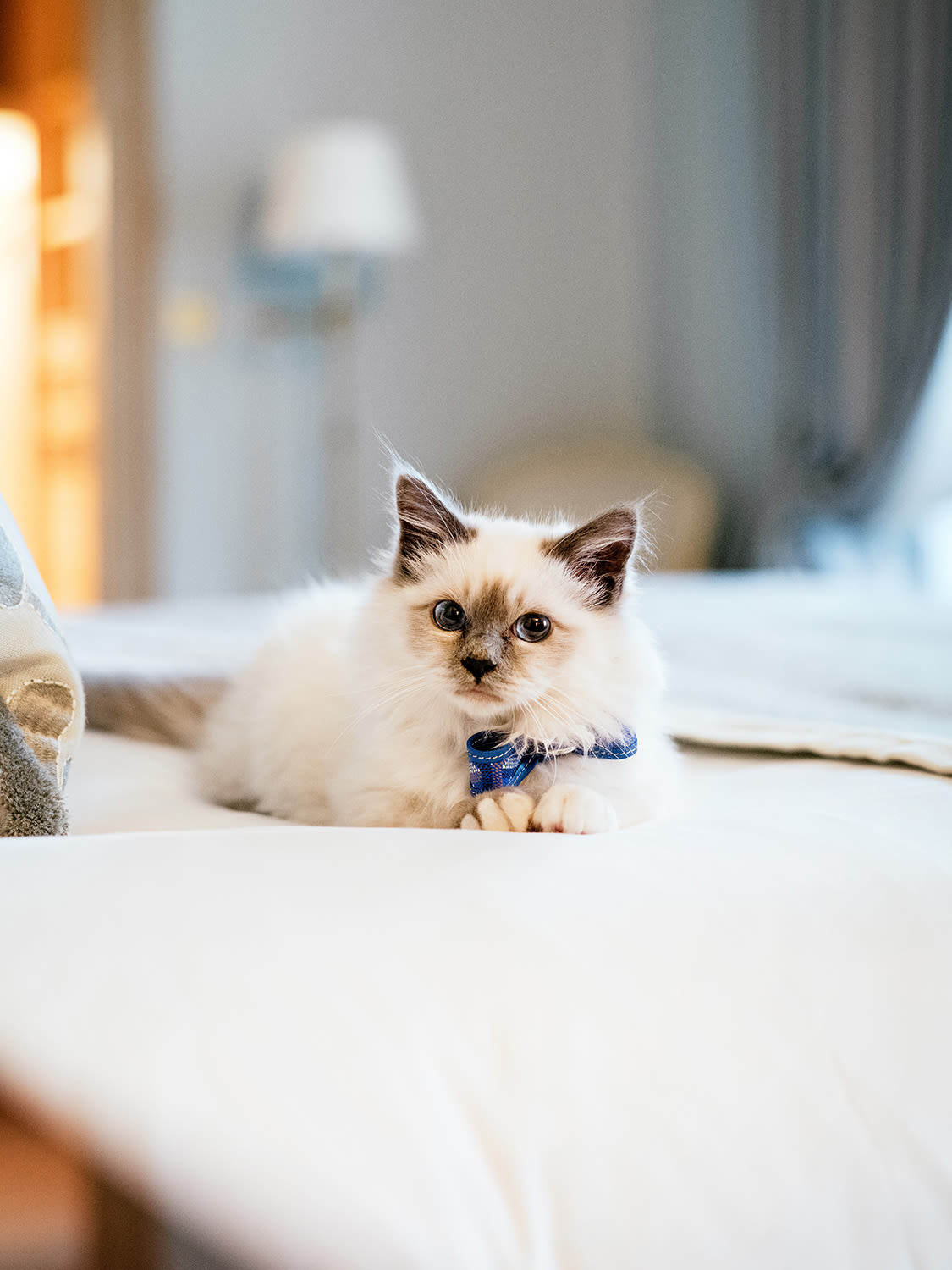 "It started in Paris when a manager suggested having a pet in the hotel. After a while, the cat really took to walking around the lobby and jumping on the reception counter. When guests check in, the cat, Socrate, would look at them to greet them as if it owned the hotel," he said with a laugh.
Over time, two more cats were brought into the fold, with Kleopatre in Baden-Baden and Lilibet, named after Queen Elizabeth II, at The Lanesborough in London. As with the best traditions, there is no business strategy behind this ‒ the felines are a part of the family, through and through. He said: "They evoke a very unique sense of a home."