'Everybody deserves a good cup of coffee': Tiong Hoe Specialty Coffee's Jacob Tan
Speciality coffee is having its day in the sun, and Jacob Tan of Tiong Hoe Specialty Coffee has been steadily growing the business he started when he took over the family's coffee roasting company in 2014.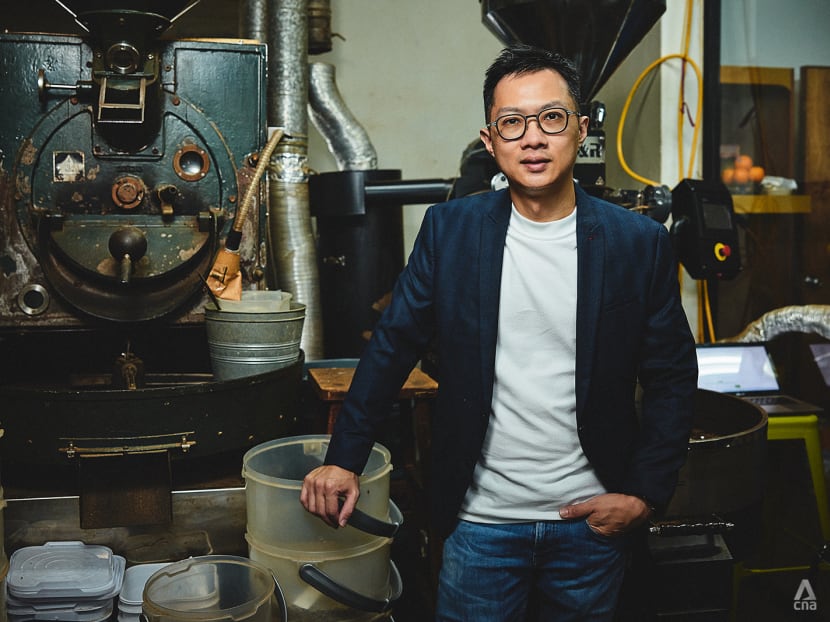 A chronic rash of COVID-19-triggered restrictions have spelt entropy for weary F&B operators, but Jacob Tan, the co-founder of Tiong Hoe Specialty Coffee, is determined to ride out the jerky motion of start-stop measures to expand his business.
In the past year, the local brand has welcomed three new outlets, including a kiosk at ever-bustling hypermart FairPrice Xtra Parkway Parade. And while a formidable second wave of infections in Singapore may have delivered the coup de grace to some business owners, Tiong Hoe has a 4,000 sq ft roastery on the way, as well as its sixth store that's on track to open at Raffles Xchange by the end of the year.
It's not that their bottom line hasn't taken a hit. Tan says that the company has suffered a 30 per cent to 40 per cent dip in revenue attributed to lower footfall at shopping malls, where most of their outlets are located. Not to mention, the knock-on effects of dining-in curbs that impacted his wholesale business.
Choosing not to stay circumspect in uncertainty however, he is buoyed by a surge in e-commerce sales, negotiable rental rates and a positive outlook. "I'm pretty confident in the kind of measures that Singapore is taking to make a recovery from this pandemic. It is going to be difficult, but there's no better time than now to take the plunge," he said.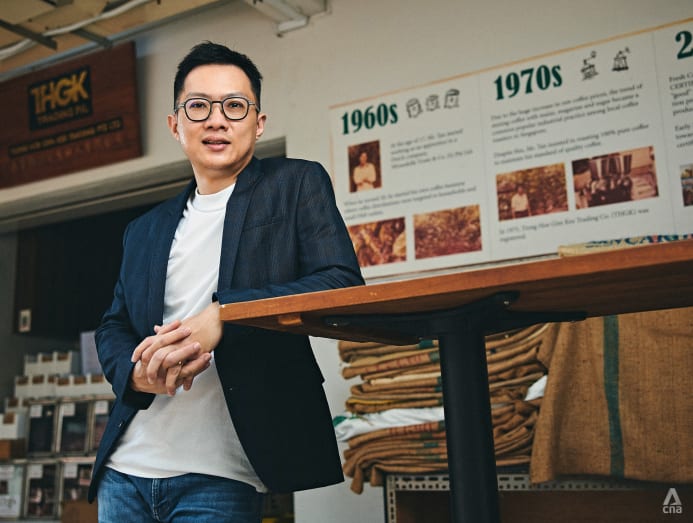 SINGAPORE, A SPECIALITY COFFEE HUB
But that isn't just something the 40-year-old divined over a piccolo latte. Since he took over his family's commercial coffee roasting business and established Tiong Hoe Specialty Coffee in 2014, Singapore has seen a growing number of speciality coffee establishments enticing coffee drinkers with third-wave brew fantasia – just name your poison in the tongue-twisting vernacular of coffee region, species, varietal and brewing process.
By the end of 2021, the city-state is slated to open an Asean Coffee Institute, which will train and certify baristas and introduce a programme to set a regional standard for grading speciality coffee. According to Singapore Coffee Association's president Victor Mah, speciality coffee accounts for about a fifth of the US$200 million (S$231 million) industry in Singapore.
So the market is smelling robust, redolent and ripe for the picking. "Gone are the days where people mostly liked their coffee overly bitter. You can see how the big boys are reacting to this; Starbucks' answer to speciality coffee is the Starbucks Reserve outlet, of which you can see more and more opening around the world. There's a clear trend in people moving towards the speciality segment," observed Tan.
The licensed Q Grader, who is certified by the Coffee Quality Institute to grade coffee, explains that only coffee scoring at least 80 points on a system that appraises qualities such as fragrance, acidity, body, flavours and aftertaste passes muster as speciality coffee.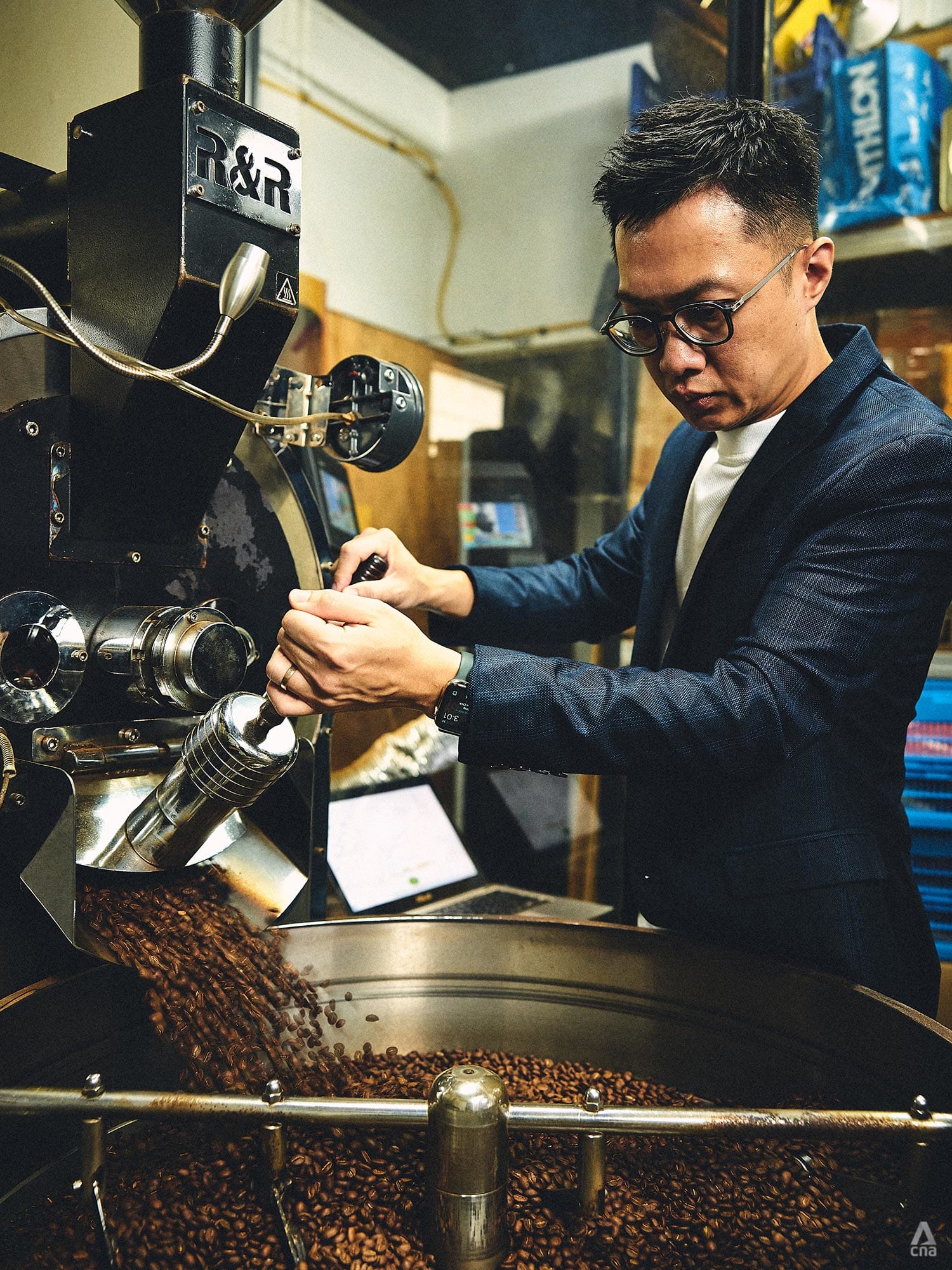 "Everybody deserves a good cup of coffee." – Jacob Tan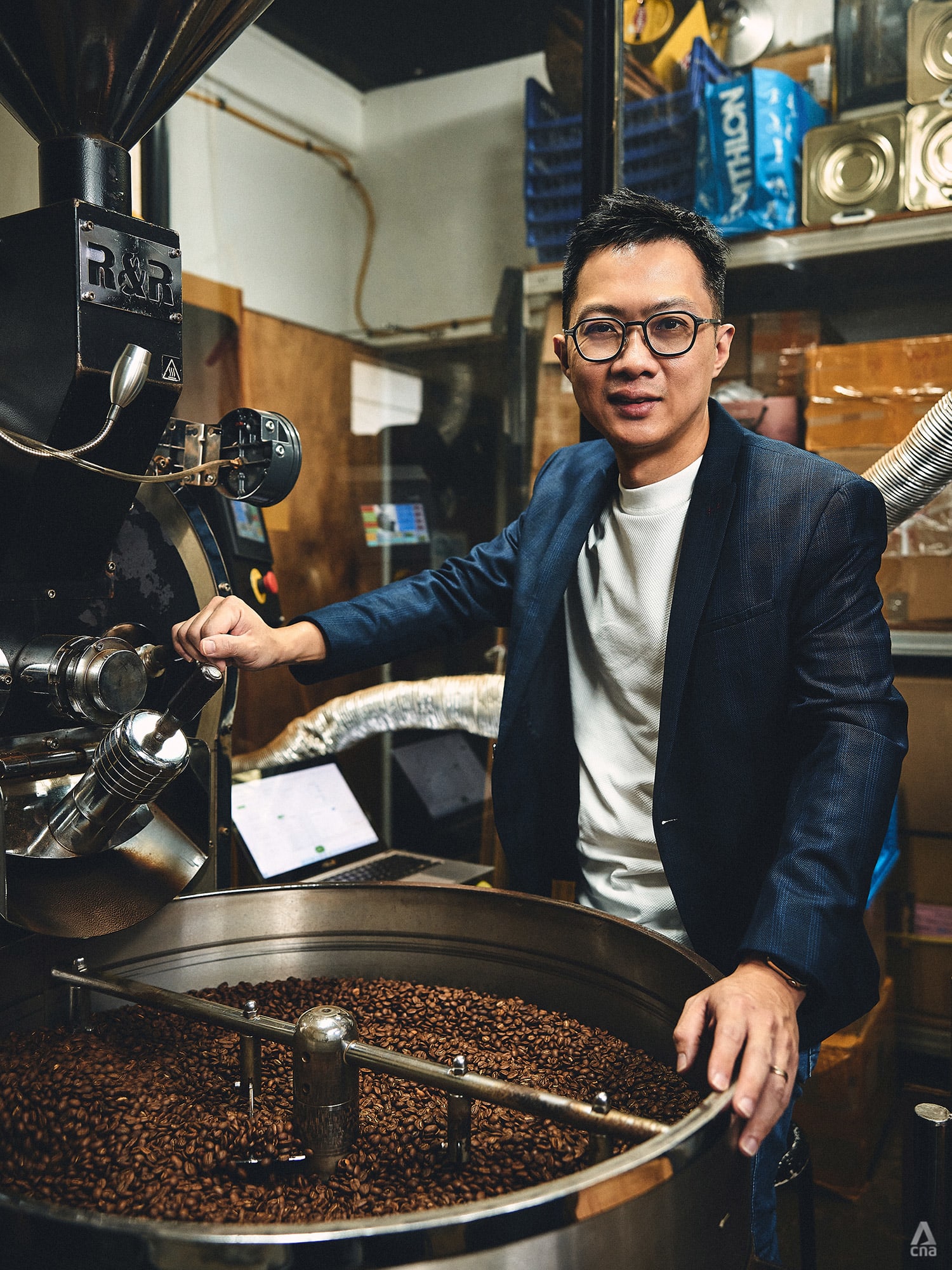 "To put it in a more qualitative context, we describe coffee in the way the value chain is handled, so this includes how farmers process the coffee, down to buyers, coffee roasters, baristas and lastly, the end consumer. In short, nobody should mess up whatever process they are supposed to handle," he explained.
Admittedly, most Singaporeans aren't fastidiously tracing their coffee's journey from bean to cup, but Tan does encounter customers who request for fair trade coffee. "There are people who are concerned about whether farmers are getting paid properly, and if the coffee is from a sustainable source," he shared.
Such considerations are intrinsic to the third-wave coffee movement, a distinct departure from big chain brands largely characterised by bold, indelible marketing, well-burnished bar counters and dark-roasted blends. Tan wants to "act as a bridge leading people from second- to third-wave coffee," which Tiong Hoe does by toning down their coffee's acidic profile while maintaining its unique flavours. The company proffers beans of up to 30 origins, covering regions such as Ethiopia, Peru, Papua New Guinea and Indonesia.
Tan himself is something of a coffee devotee. He's part of a coterie of aficionados including his staff, customers, coffee suppliers as well as competitors, who get together to cycle on weekends. It's an opportunity to carry out caffeine-fuelled shop talk within a tightly-knit community that, for the most part, thrives on collaboration. "The millennials who are coming into the business are more open to sharing resources,"he said. For instance, the roasters may divvy pallets of coffee among themselves, so shipping costs aren't prohibitive.
THE ART OF THE ROAST
Such nuts and bolts of running a company aren't lost on the former logistics professional. Tan grew up helping out at his father's coffee roasting business, which he later joined fresh off serving his national service. He started with the grunt work of roasting coffee, which exposed him to the nuances of his craft. "As you start roasting you gain interest in how different roasting processes can produce vastly different tasting coffees. The research and development aspect of it really intrigued me," he recounted.
The learning curve was steep, given this was circa YouTube and its infinite galaxy of tutorials. "It was really learning the hard way through trial and error, but the learning journey really drew me into the process, and the resources were there for me to utilise. My father is rather generous, he would say that if you have to burn some coffee (to get it right), then burn some coffee," he recalled.
His heuristic approach to learning notwithstanding, the elder Tan has clearly influenced his son's philosophy that's framed by a desire to "serve an honest cup of coffee." For instance, Tan claims that his trust-based relationships with clients entail holding them to bulk orders of specific beans, rather than surreptitiously substituting them with other products when they are scarce. This, he says, is a common – albeit questionable – practice in the coffee industry.
The second-generation entrepreneur's family business has a storied tradition. In the 1960s, Tan's father and mentor, who is Tiong Hoe's namesake, began apprenticing at Dutch coffee company Mirandolle Voute & Co at the age of 16. Three years later, he established his own coffee company, which became known for cleaving to the traditional method of roasting pure coffee – as opposed to cutting corners by mixing it with maize, margarine and sugar. Though the elder Tan has retired, the coffee maestro still proselytises the value of quality coffee.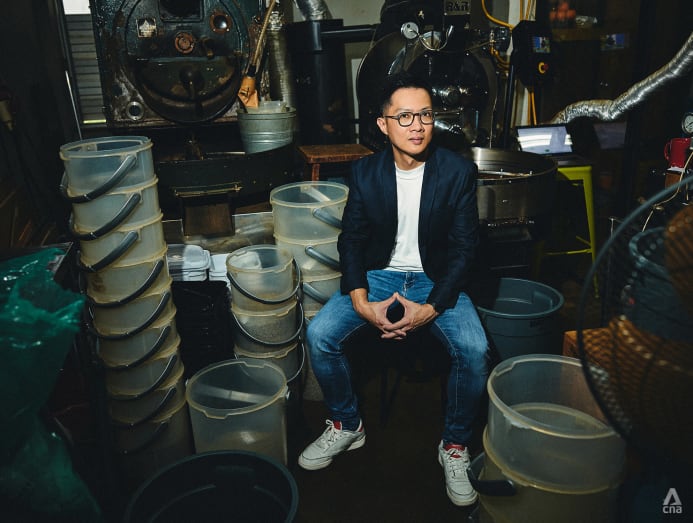 "My father… would say that if you have to burn some coffee (to get it right), then burn some coffee." – Jacob Tan
"Strangers sometimes recognise my father when he's at the cafe, and he can just go on and on talking about coffee. You can constantly feel that he is a preacher on a mission to share his knowledge and passion for coffee," he said proudly.
Tan tries to kindle the same love of the craft in his baristas, whom he intends to place on an intensive in-house training programme next year. "Our baristas are actually quite sought after in the market, we have a lot of competitors coming to our shop to poach them," he said, laughing.
The father-of-one revealed that Tiong Hoe managed to snag coveted spots at the experiential Fairprice outlets at Parkway Parade and VivoCity by dint of its heritage brand status and onsite roasting facilities. In the year ahead, he's looking to stabilise the company's operations, maintain product consistency, as well as start a traditional coffee brand.
"They used ingredients of better quality to roast traditional coffee in the old days, hence the superior taste. This is something that has been lost along the way because of business costs, but we have the know-how to attract the older generation. Everybody deserves a good cup of coffee," he said.