Planning a Christmas gathering? These experts share tips on how to host a great dinner party
Yes, bigger Christmas parties are back but entertaining at home can be stressful. CNA Luxury speaks with three experts who have mastered the art of hosting.
The countdown to Christmas has started and chances are, you've got a festive gathering with friends and family lined up. While you're thrilled that bigger gatherings are possible this year, you may be a bit rusty from the lack of hosting practice in the past three years.
Where do you shop for florals and tableware? Are candles necessary? What sort of food and drinks should you serve?
To answer all these questions and more, we sat down with three party experts who give their pro tips on how to make hosting this holiday season a breeze.
When it comes to throwing parties, etiquette consultant Astrie Sunindar-Ratner prefers intimate gatherings over large celebrations. "As I get older, I really appreciate spending quality time with friends and family," she mused. "We've been hosting a few dinners at home, and for everyone that comes over to my house, I want it to be a very nice experience for them."
While Sunindar-Ratner admits that she tends to go a little over the top with the decorations and the set-up, "I don't always say that's the right way to do it," she cautioned. "I think you do what feels right for you, because a lot of people put so much pressure into setting up that they kind of forget to enjoy the actual dinner."
Her tried-and-tested formula for throwing a successful party is to always start with a mood board. "It makes my life a lot easier. I'm so busy with the kids so if I know the colour scheme I'm going for, I can prep everything in advance," the mum of three shared. She then plans her floral arrangements around the flowers of the season. "Flowers are so important and I love having them around the house even after the dinner is over."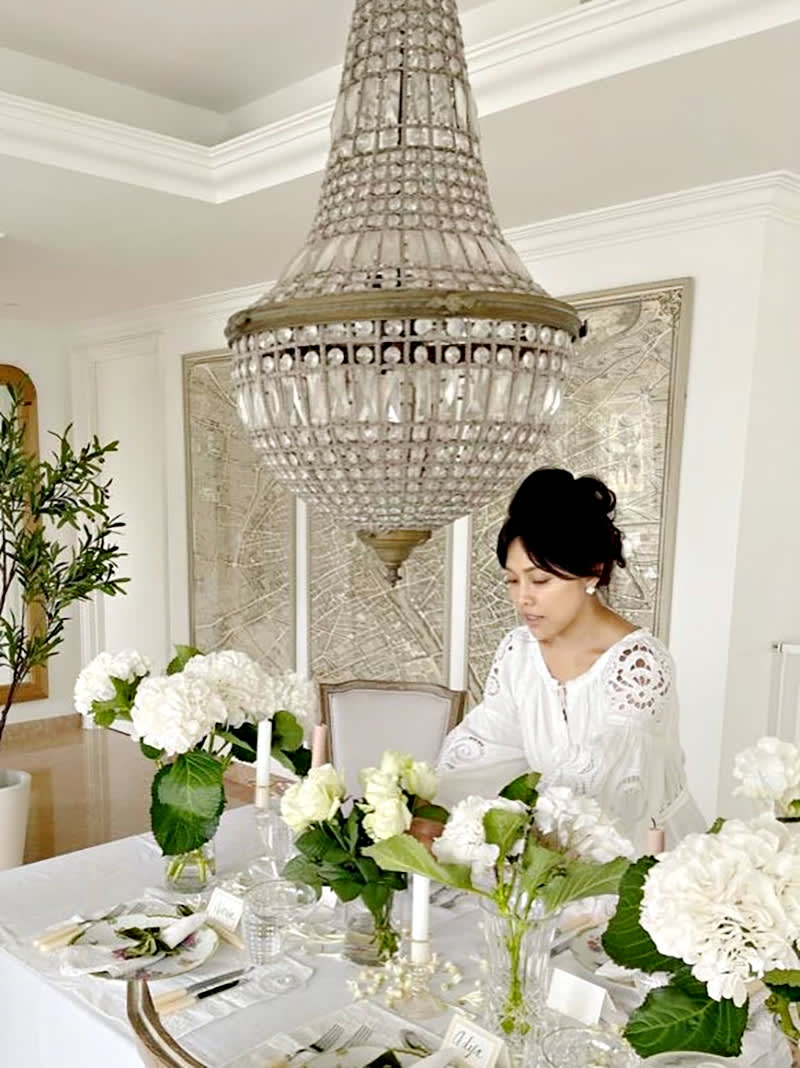 Sunindar-Ratner typically shops for her flowers at Far East Orchid, or at Fairy Floral on Tanglin Road. She then creates her own arrangements. "I think it's nice to do the floral arrangements yourself, in your own style."
At the dinner table, her eye for tablescaping truly shines. She shared that she is an avid collector of beautiful tableware, "so I rotate them based on the theme and colour scheme of the dinner". "Once I decide on the plates – for example, one of the collections that I love is the Queen Victoria collection – it's very easy to go from there, because the tableware themselves are so beautiful. So you really don't need to go over the top with anything else."
Sunindar-Ratner sources for her tableware through her travels around the world. One of her go-to shops is By Alice, an online home decor store based in London.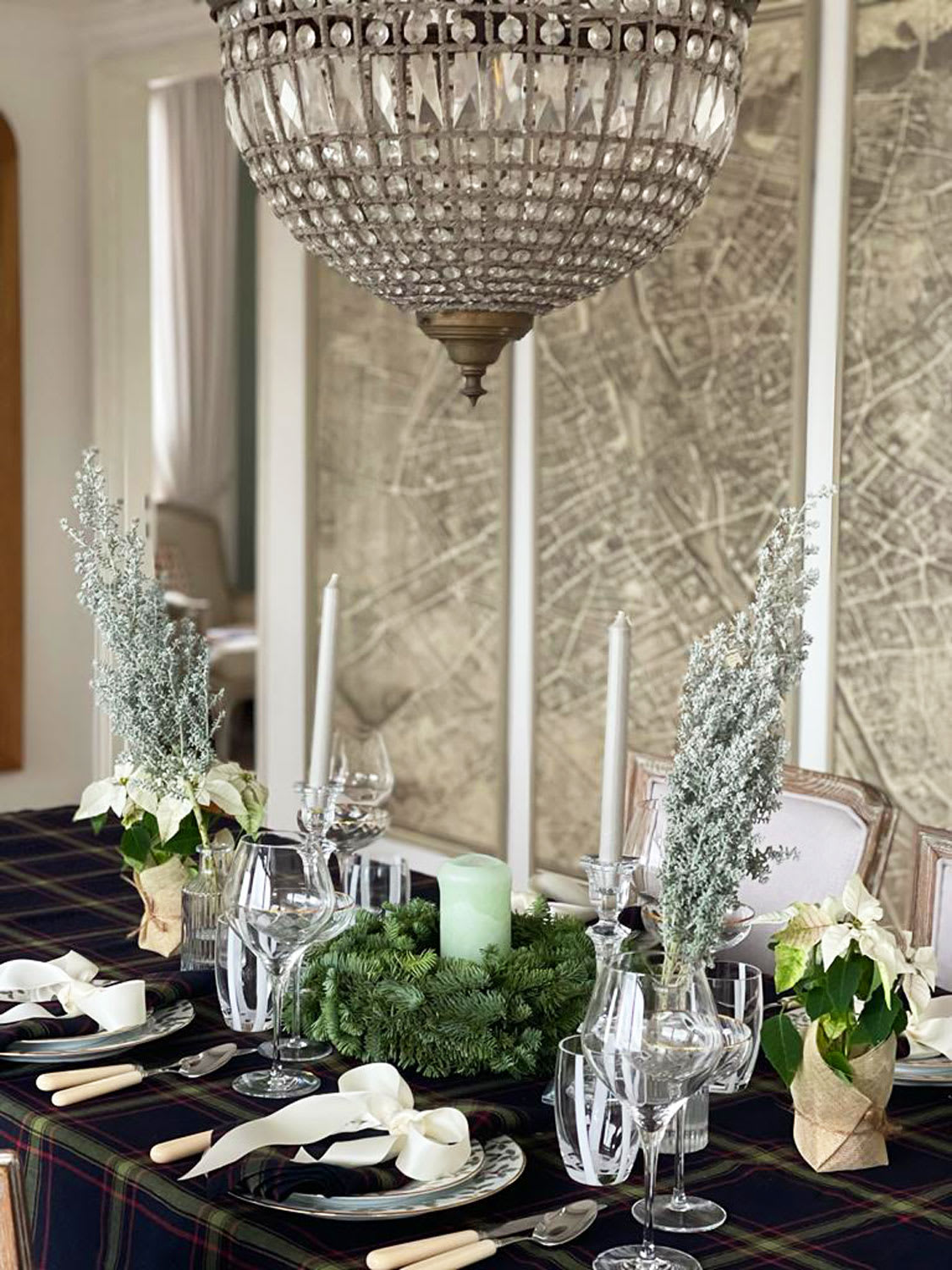 When planning out the evening's menu, one of Sunindar-Ratner's tip is to not put too much pressure on yourself to make every single dish from scratch. "I'm not the best cook but we always make dessert at home because I'm very lucky that my husband makes the best desserts. I usually make my own starters, but if I can't make the whole turkey by myself, for example, I don't really feel like I'm such a horrible mother or a bad host."
And when it comes to drinks, she enjoys starting the night by serving champagne to her guests. In particular, her favourite champagne is the Taittinger Comtes de Champagne, usually reserved for special occasions. "Champagne is always a wonderful way to start dinner, and bubbles are always the best in my opinion," she quipped.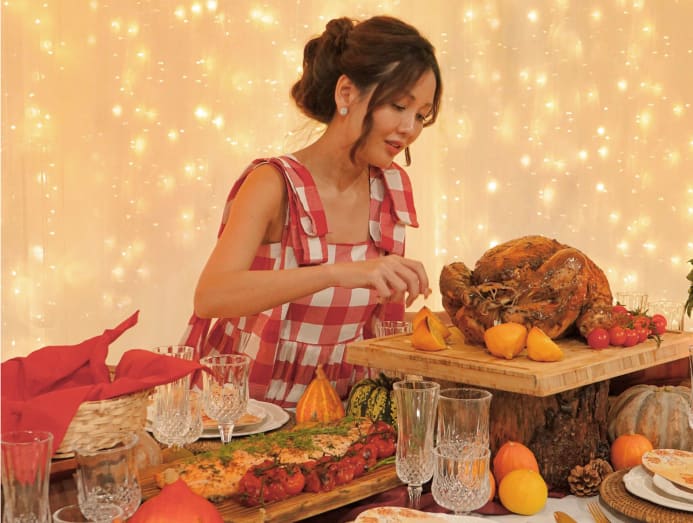 As the founder of The Wedding Atelier, Lelian Chew is known for planning magical weddings for her A-list clientele. But when she's not jetting around the world in search of the dreamiest wedding destinations, Chew enjoys throwing little get-togethers with her closest family and friends.
"I'm naturally thoughtful about people and matters, and that translates into each party I host," Chew said of her hosting philosophy. "There's meaning in every detail you find at my parties, from the food to the decor to the guest list."
Starting out with the invitations, Chew believes it should reflect the aesthetic of the occasion, as well as the level of formality you wish to communicate. "If you're hosting a formal dinner, consider printed or handwritten invitations. For more casual events, a simple email or e-invite can work just as well."
An avid cook, food is usually the main attraction of Chew's parties. "However, there are a couple rules I follow. One, I try my best to make sure most elements from the dishes at my party are made from scratch. I know it can get overwhelming, so the key to this is to prepare in advance," she shared. "Even if you do need to outsource the food, cleverly select food that you can finish off on your own, right before serving it up to guests. Freshly prepared dishes make all the difference."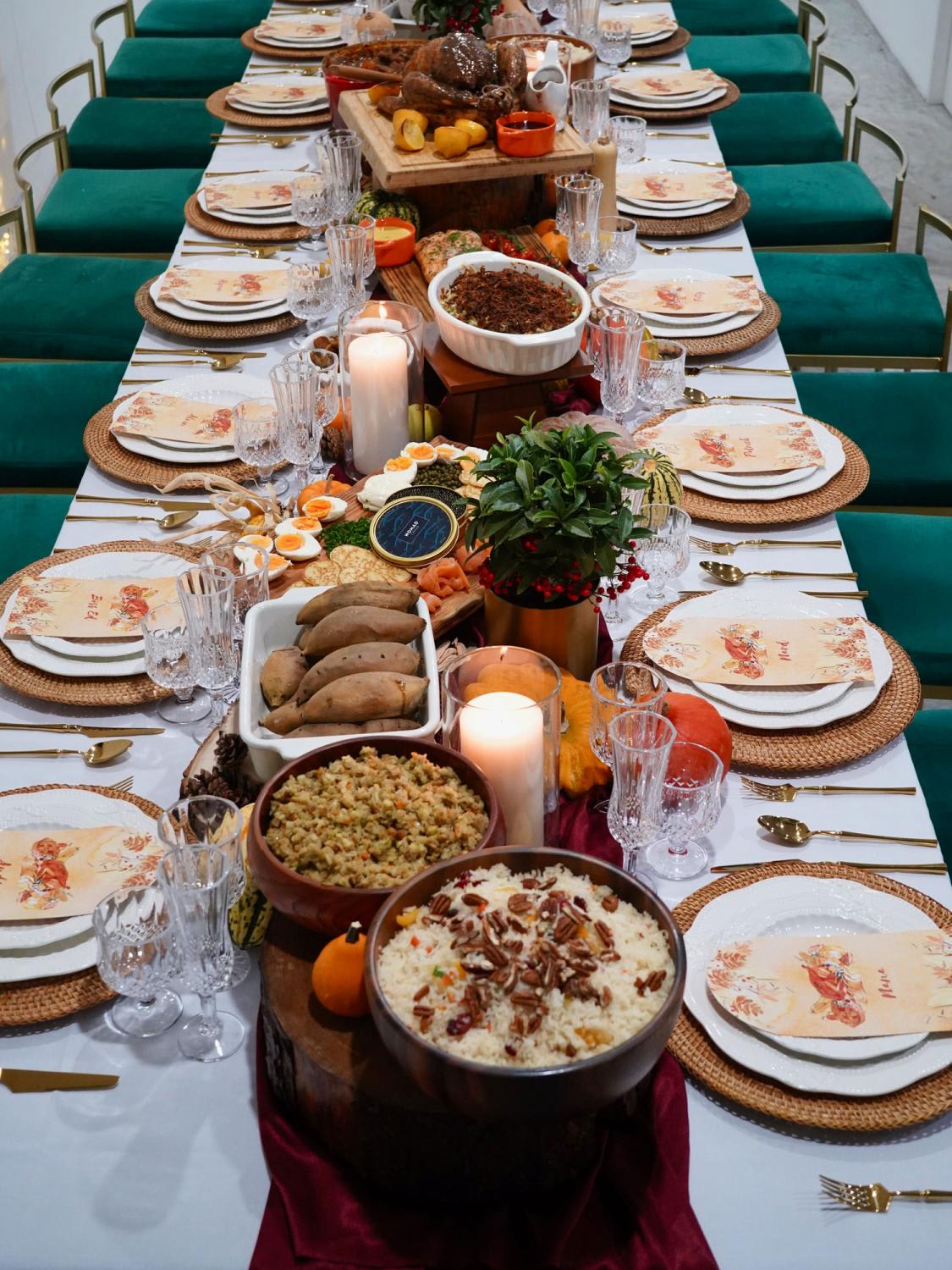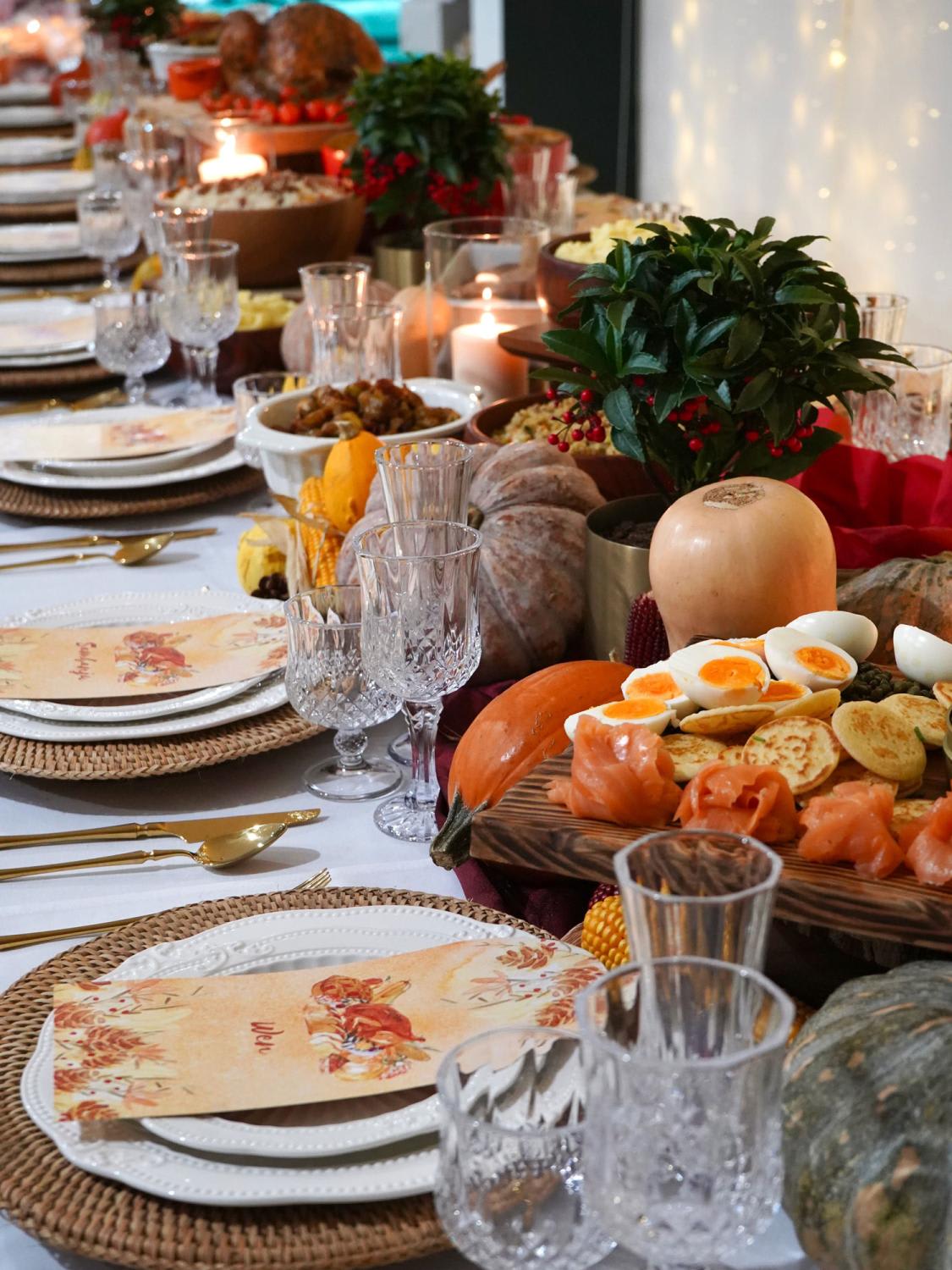 Another rule she follows when planning a menu? "Go with dishes that can sit out for hours without get ruined. You want guests to be able to go back for seconds and thirds. Plus there are always some, especially at a larger, more informal gathering, who show up late – and even though they're late, you still want them to enjoy a good meal," Chew shared.
A helpful tip – have one dish that can be heated up easily and frequently, which will help keep other dishes warm. "For example, a stew or curry is always a good idea when you are serving up sides and carbs. These heat up easily and can warm up the sides that they are doused over."
For decor, the easiest and most economical way to create a vibe is lighting, Chew advised. "Change up the light bulbs, pull a coloured fabric over your usual lamp, or turn the lights out and just rely on candle glow. Music and scent also rank high up on my list of fast ways to transform a space."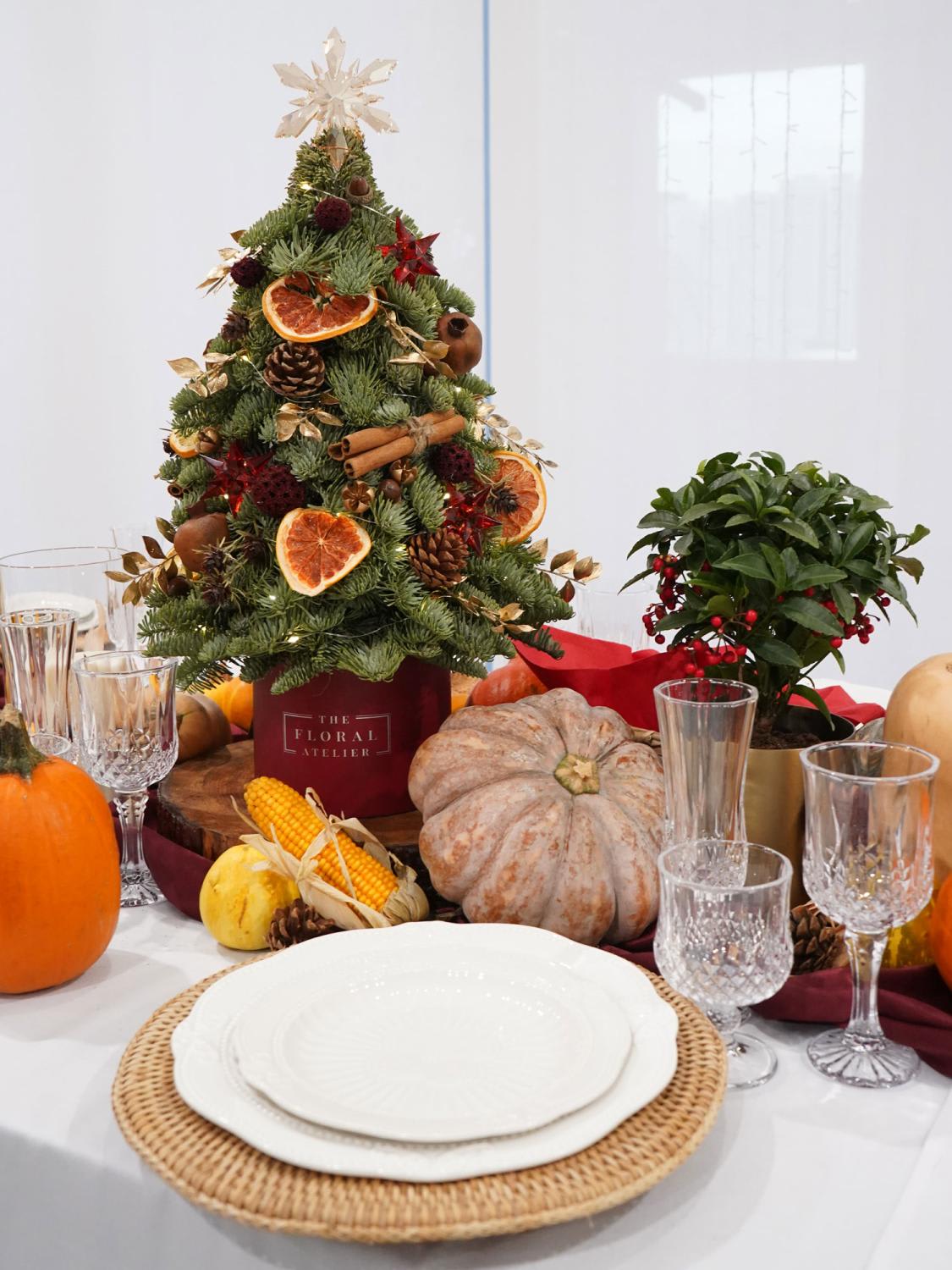 Chew is particularly fond of scents from Soohyang. The fragrance label from Korea carries a total of 33 scents, which can be layered to create different smells.
To make sure that you don't miss out on anything, always make checklists, Chew advised. "It can be a laundry list of items to purchase for the party, a music playlist, or list of recipes if you are cooking. People are always stunned at how I cook, decorate and host in the same outfit without breaking a sweat but it really is manageable as long as you plan your steps in advance."
And when the party begins, "embrace the chaos", Chew said. "Take it easy on yourself and don't let the small imperfections bother you. Hosting will always be a chaotic experience, albeit a delightful one. Enjoy yourself!"
Susan Peh is known as a fabulous host among her friends and family members, although she admits that she prefers more intimate gatherings, "as I am working full-time with a multitude of commitments, gatherings usually end up catering for bigger groups to accommodate tight time constraints", the lawyer shared.
Peh's parties are usually planned at least two months in advance. She picks a Friday or Saturday so that guests can "unwind and stay on without thinking about having to go back to work the following morning". She also picks a dress or colour code, so that guests can showcase their creativity and their own personal styles.
E-invitations are sent out via online platform Paperless Post, "which not only has a good selection of lovely e-card designs which can be customised, but also helps to track guests' responses which I find very useful", Peh shared.
At any of Peh's parties, guests are spoilt for choice when it comes to the food selection. "I usually try to serve a wide-ranging spread with live stations and chefs on hand to whip up piping hot dishes for guests to enjoy," she said. "I will usually plan a vegetarian spread for non-meat eaters and double check on my guests' dietary restrictions so that they know which dishes to avoid. Food labels will be displayed so guests know what they are consuming."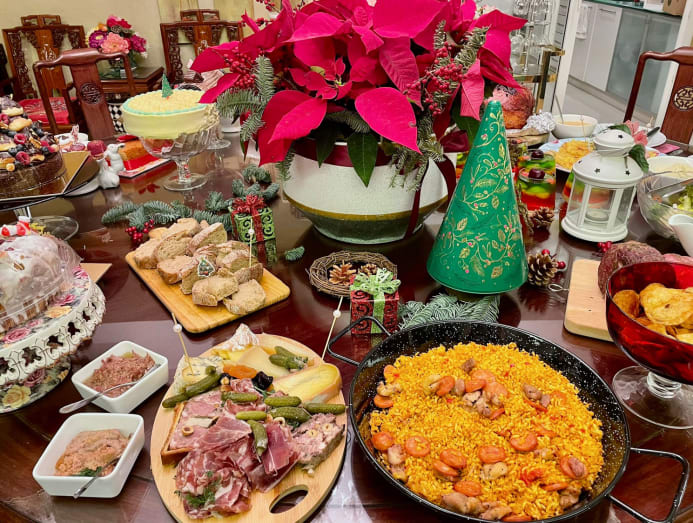 Drinks are also as important as good food in order to create a multi-sensorial dining experience, Peh shared. Champagne, prosecco, whisky and wines are usually available at her parties. "I do particularly enjoy concocting cocktails, both alcoholic and non-alcoholic, which serve as added treats for my guests," Peh added. Some of the creative cocktails she has concocted in the past include a Lemongrass and Pomalovera mocktail, a Raffles Swing cocktail, and a whiskey-based Lion City Swing.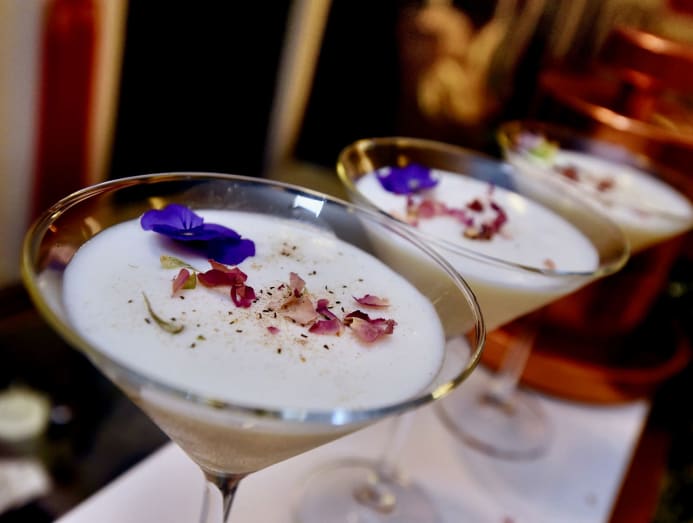 For the evening's entertainment, Peh enjoys having her friends perform impromptu. "We have quite a number of good friends who have musical talents. They usually tinkle on the keyboard or sing. Sometimes, we arrange for a small ensemble to play live music and this adds a festive touch to the evening."
Peh's three tips to pull off a successful party include first planning ahead, at least two or three months in advance, if possible. "If the gathering involves a large group and parking might be a problem, engage a reliable valet parking company for your event," she suggested.
Lastly, "keep a lookout for very young or elderly guests, or guests with food allergies to ensure that they are enjoying themselves comfortably. Thoughtful gestures go a long way in preserving treasured friendships."