A new travel app created in Singapore promises to address common travel woes
Frustrated by a lack of integrated travel tools, veteran hospitality consultant and society scion Iqbal Jumabhoy is launching BlackBook to address common travel woes.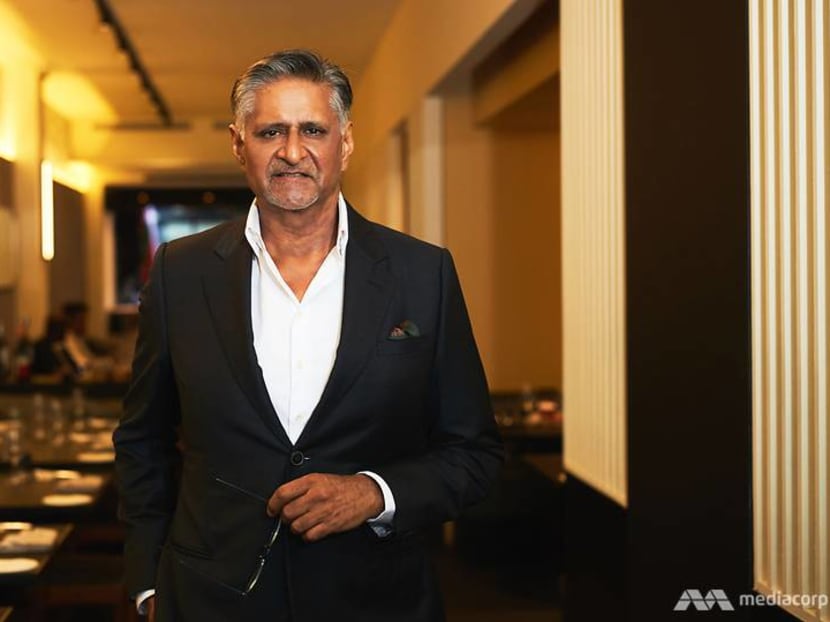 If you've been ignored by third-party travel websites, felt stressed over what to do on a holiday and frustrated by the inability to redeem anything on hotel loyalty programmes, Iqbal Jumabhoy has heard your cry.
The CEO of BlackBook is launching the integrated travel management platform in early 2020, with possibly the largest inventory of over 1.82 million hotels online. It aims to give travellers access to intuitive travel planning tools and a rewards conversion programme where perks such as hotel stays, dining credits and cash rebates can be earned.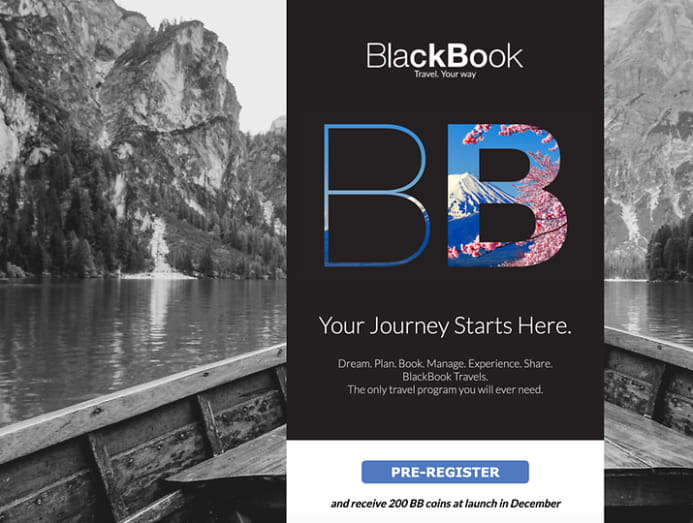 Jumabhoy was the CEO of the Rendezvous Hospitality Group for two years before leading SilverNeedle Hospitality (now called The Next Hospitality Group) as its Managing Director and Group CEO. At both companies, he'd read every feedback email, where he noticed three common traveller angst: Third-party travel websites that were slow in responding to customer complaints after a booking was made; deciding what to see and do during a holiday; and loyalty programmes where one has to stay for many nights before qualifying for a free stay.
He shared, "Customers would tell me that once they booked on a travel site, they leave you alone. And the hotel rewards programme is completely useless because it can only offer what is within the group. Or you have to stay 10 nights to get one night free. Ninety-five to 97 per cent of the world do not travel or sleep in a hotel more than 10 nights a year. So these are real pain points."
Like a black book of personal favourites, the Blackbook app is meant to be the traveller's go-to resource for a hassle-free holiday, from booking accommodation and tickets to places of interest to using ride-hailing services like Grab and Uber.
Earlier this year, a holiday in Hua Hin that became a "return trip from hell" convinced Jumabhoy, who is also the CEO of investment company Edge Capital and Chairman of India-based real estate investment and development company WIRE Group Ltd, that he was going in the right direction.
According to Jumabhoy, the group had received inaccurate information on the commute time to Bangkok's Suvarnabhumi Airport and he and a few relatives missed their flight.
"The hotel staff told us one number, the airline told us another number… the airport was actually very far. The car driver took too long, and while sitting in the car there was no way for us except to go through multiple websites to look for alternative flights."
To exacerbate the situation, even when they managed to find an option departing from Don Muang Airport, the driver refused to change course and left them at a petrol station next to a shopping centre where they had to hail another taxi.
As there was a niece who had an exam the next morning, Jumabhoy ended up flying home via Kuala Lumpur where they rang a driver to pick them up at 1am to get back just in time for her to change and go to school.
"Imagine if you had an app that gives you a map and tells you where you go, how you do it. You plan all your details. If you need updates, the updates come to you. If you need to find new flights, a place to sleep, it's all in a single place and you get back on time and with maximum convenience."
In future, it will offer ride hailing options, flights, travel insurance, tickets to attractions, car rentals and restaurants. Its proprietary technology, BlackBook Uno, scours multiple information sets and eliminates duplicate entries to calculate the best margins and display the best deals.
Whenever a booking is made, users earn BB Coins on the BBonus cross-chain rewards programme, which can be used to redeem stays or be converted to cash as quickly as after the first stay.
In future, BB Coins can also be used on other travel services such as flights, cabs, attractions and in-room dining. Another feature, myBlackBook, combines the planning and management aspects, allowing users to view, share and add itineraries to calendars in a single click. Travellers can also explore 32 million places of interest with images, 360-degree videos, opening hours and contact details, as well as obtain information on over 150,000 destinations including weather, foreign exchange and local time.
Jumabhoy explained, "Yes, 32 million places sounds a lot and it is, because that's what people want. They want to be able to find different things, but the sources of information out there are so many. Where are you going to find that? You'd need them in one place."
But while Jumabhoy believes that powerful data sifting and aggregating algorithms are the way to go for efficiency, the human touch is still crucial for a rewarding customer service experience. Jumabhoy says that BlackBook will allow users to connect directly with the hotels they book on the platform.
"We don't have to be defensive about allowing our customers to speak to the hotels directly. We believe that the other advantages we have on our platform will keep them with us. Human interaction is needed and we've structured our BlackBook Uno engine such that it can be available to smaller online travel agents and offline travel agents."
The man who spends at least 200 days on the road every year says that, ultimately, service from the heart is what draws people back to the same hotel. "One of the things I dislike in a hotel is when I ask for a restaurant recommendation and the staff says, 'oh, in the hotel we have this restaurant'. I'd say 'no, I didn't ask you that'."
Ironically, on the same Hua Hin trip, the hotel the Jumabhoys stayed at was impressive in how they did the contrary. He said, "They were telling us 'go down there, do this, try that, and yes, you can take the car from the hotel, but actually, it's cheaper if you do it this way'. I appreciated that, and we actually spent much more in the hotel, including eating there, because we were so happy with the people."
"Human interaction is needed and we've structured our BlackBook Uno engine such that it can be available to smaller online travel agents and offline travel agents." – Iqbal Jumabhoy