This 35-year-old travel technopreneur is paying you to stay home
Hai Ho, the CEO of Triip, deftly tweaked the rewards system on his blockchain travel platform to let users continue earning points even as they stay at home.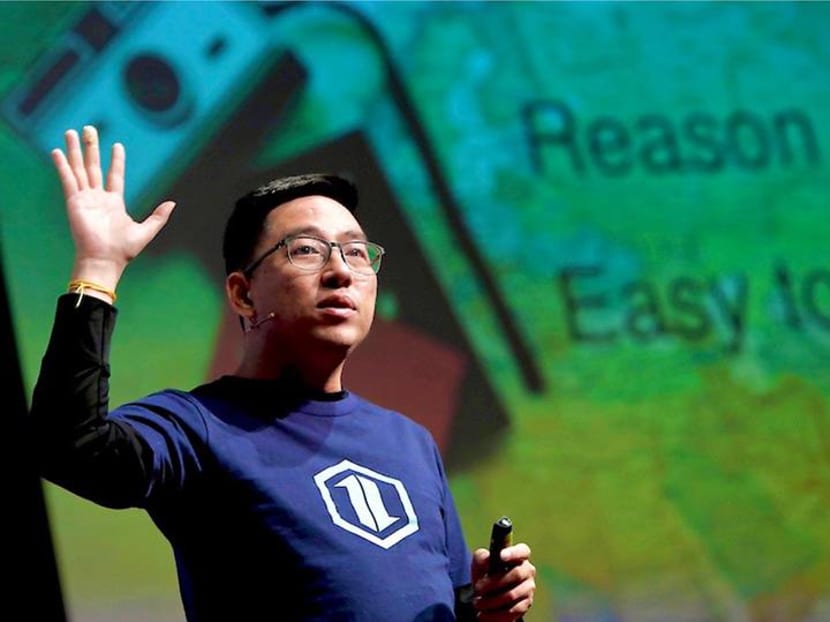 In the Rocky film series, the titular hero is a boxer who always gets up and fights on, no matter how many punches his opponent or life throws at him.
Vietnam-born, Singapore-based technopreneur Hai Ho's turbulent journey with his start-up Triip is similar in this aspect. And as he squares off with the coronavirus pandemic in the latest round, he is determined to remain standing in the ring.
The Triip app rewards users in unique TriipMiles (TIIM) currency whenever they complete tasks such as uploading future travel plans and verifying past ones, referring new users and booking experiences. These tokens can then be used to offset the purchase of tours, hotel stays and travel vouchers on the platform. As international travel restrictions and the grounding of airline fleets started becoming the new norm, Triip's reward system tottered on the brink of irrelevance.
When the World Health Organization held a #BuildforCOVID-19 online hackathon, calling for software solutions centring around seven themes such as health, education, entertainment and community to address the current pandemic, the Triip team came up with the Stay Home Heroes initiative within 72 hours. It eventually emerged as one of 89 winners out of over 1,500 projects.
Under the initiative, Triip users earn 1 TIIM (approximately US$0.015; S$0.021) for each day they submit a photo proof of themselves staying home. Since the initiative was launched on April 1, there have been 300 to 400 submissions daily. The company has set aside 15 million TIIM points for this initiative for as long as lockdowns are in place.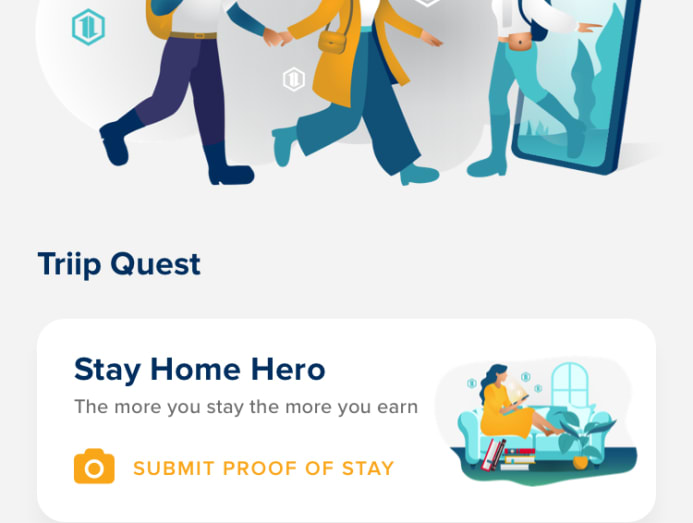 Ho launched Triip in 2014 as a Singapore Tourism Board-licensed operator that offered offbeat tour packages by passionate and experienced locals in different countries. He said: "I saw that if we could enable everyone to be a tour guide, we can improve individual livelihoods. It was also a great way for travellers to experience something new."
But despite receiving US$500,000 funding from Gobi Partners in 2016 and signing on over 10,000 local experts with more than 7,000 tours in over 635 cities and 93 countries, Triip struggled in the first four years to find stable financial footing because of prohibitive marketing and customer-acquisition costs such as buying Facebook and Google ads. The company almost shut down twice and Ho had to sell his home to bootstrap his venture.
The business model had to change. So Ho and his team started researching the use of blockchain technology in tourism, where data control is placed in the hands of users, who are paid if they choose to share their travel information.
He said: "I saw that big companies like Marriott were spending 30 per cent of their marketing budgets to acquire users and Google and Facebook work so hard to accumulate data. What if we can build a data platform where people can decide whom to sell their data to? In any case, we've all been giving away data for free."
Triip was re-launched as an app in January 2019 and according to Ho, its database has grown to 180,000 within the last 17 months. Most of its users are from Southeast Asia, India and Turkey, with the rest from places such as North America and Russia. Over 100,000 data transactions such as submission of proof of travel and travel plans have taken place, and Triip uses this information to mine new insights for targeted advertising by hotels and other service providers.
Triip also earns revenue by charging operators a two per cent commission fee for each tour or accommodation booking, while users are charged between 0.5 per cent and 3.5 per cent for each transaction they make.
Addressing privacy and security concerns, Ho said that a traveller's personal data such as name, age and contact, as well as sensitive data from the tour provider such as price and quantity of goods bought, are encrypted with public and private keys.
"User data is stored on a distributed network of 150 random servers that doesn't belong to us. Data is only shared between the traveller and the tour provider when there's mutual consent. Unauthorised persons cannot decrypt it and we abide by a trust agreement that we wouldn't sell it." 
While studying in the Singapore Institute of Management from 2005 to 2008, he built his first 500,000-member community on the now-defunct Yahoo! 360 social networking platform, where he would send out a weekly newsletter with an inspirational story.
Once, he shared the Rocky film series to encourage readers to overcome whatever difficulty they were going through that week. The response stunned him. Over 6,000 people replied to Ho saying that it was just the inspiration they needed, including a man who had just been discharged from the hospital for attempted suicide.
"In that moment I realised the positive impact we can achieve through the Internet and I wanted to use my knowledge as a communication graduate to do that," Ho shared.
Ho anticipates a vastly different travel landscape emerging in the aftermath of the pandemic. "Only countries with a large domestic travel market will survive. People will opt to go with smaller modes of transport such as cars instead of aeroplanes, and they will prefer to go somewhere that's just one- to two hours away. Cleanliness will be top priority and hotels will be in competition to be the cleanest.
"In terms of international travel, I don't think we will recover in the next two to three years. There will be tighter security at the airports, and more processes such as blood tests to make sure travellers are in the clear before they can enter a country."
Despite the sombre predictions, Ho has already made his next business move. Triip recently scored strategic partnerships with online travel agencies Agoda and Booking.com, and became the exclusive digital pass distributor for UNESCO World Heritage site, Hoi An Ancient Town. TIIM tokens can also be used to book hotels and homes by end-May, and tickets to attractions by end-June. Ho is also launching a climate emergency fund this year to support environmental causes.
This Rocky is definitely fighting till the end.