Why Unlisted Collection's founder Loh Lik Peng wants you to visit Cork, Ireland
Known for his stable of award-winning hotels and restaurants, Loh Lik Peng is bullish on Ireland and tells CNA Luxury why Cork is a travel destination to visit, especially if you're a foodie.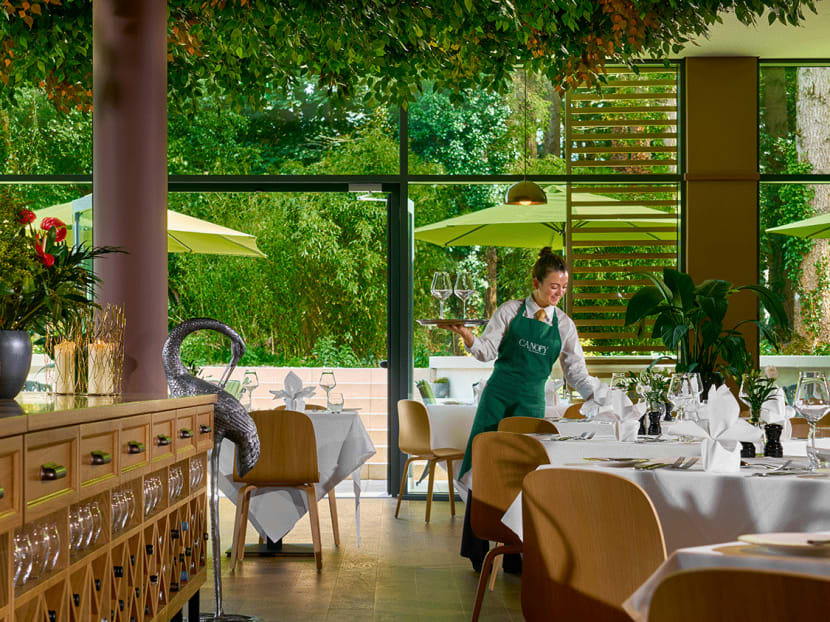 The founder and CEO of hospitality group Unlisted Collection has always been a step ahead. He was one of the first in Singapore to convert run-down shophouses along the then neglected Keong Saik and Bukit Pasoh roads in Chinatown into stylish boutique hotels and restaurants. The opening of Hotel 1929 and Majestic Hotel—both adaptive reuse projects considered novel in the mid-2000s—were game-changers in the scene and helped transform the neighbourhood into the culinary, culture and entertainment district it is today.
From the well-loved Burnt Ends Group to the three Michelin-starred restaurant Zen, Loh Lik Peng has a gift for identifying and nurturing talent, dreaming up compelling concepts, and bringing them together. So when he started to quietly invest in Ireland, first acquiring a lovely Georgian townhouse in Dublin and launching it as Trinity Townhouse Hotel in 2016, and then taking over the renowned Sheen Falls Lodge in County Kerry in 2018, many were curious as to why he's investing so much in the Emerald Isle.
It's not common knowledge but Loh lived and studied in Ireland in his younger years before his family returned to Singapore. "I spent a large chunk of my formative years in Ireland and that inevitably had a profound impact on my life. I still have many very good friends there and it's a place that feels very much like a second home. It's a country where I understand the culture and the nuances of the people well," said Loh.
While Ireland is a well-known tourist destination—it welcomed 11.3 million tourists in 2019 mostly from its diaspora in the United States and neighbours in Europe—it's still something of a mystery to Asian travellers. Given his affinity with the country, Loh understandably wants Ireland to be seen and experienced first-hand that he is one of its most passionate ambassadors.
"I want to show people the Ireland of my childhood, the idyllic Ireland full of myths and the landscapes that have been featured in so many films. I also want to highlight the incredible produce, food and drink that so many top chefs laud, plus the renowned Irish hospitality. Ireland, for me, has a halcyonic quality that I want to showcase to the world."
Loh certainly walks the talk and most recently acquired one of the country's most notable properties: Castlemartyr Resort in County Cork. The luxury hotel is housed in a 17th-century classic manor house sitting next to the ruins of an 800-year-old castle originally built by The Knights Templar. Its deep history aside, it is also impressively set in 220 acres of mature greenery perfect for long walks with your furry friend in tow and offers one of Ireland's best golfing experiences. Loh chanced upon it over the pandemic, as opposed to actively seeking it out although expanding his portfolio in the country has always been on the cards. "My partner Dr. Stanley Quek and I came to know that the property was for sale and it seemed to be an unmissable opportunity given the quality of the hotel. It was in the midst of the pandemic so we didn't even have the opportunity to fly over to see it. But given our presence in Ireland, we already knew quite a lot about the state of the market and the hotel itself, and we ascertained it would be a worthwhile long-term investment," he shared. "Ireland, like the rest of the world, suffered terribly through the pandemic but we were confident that the situation was being handled well and that the country would exit the pandemic intact and strengthened and it has proved to be so."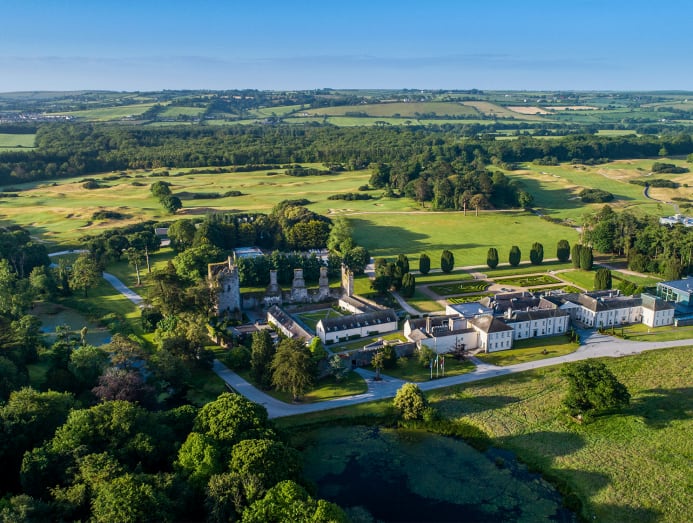 The confidence of Loh stems from the fact that Castlemartyr is an iconic five-star hotel with an impressive history and architecture to match, which he considers "the drawcards of a top-drawer hotel". It has a solid reputation within the country, but was also ripe for reinvention, which make it a great fit for the innovative approach of Unlisted Collection. Most importantly, however, Cork is considered the culinary capital of Ireland, producing the finest seafood, meat and vegetables, cultivated by artisanal farmers and homegrown brands. This, perhaps, is what excites Loh the most.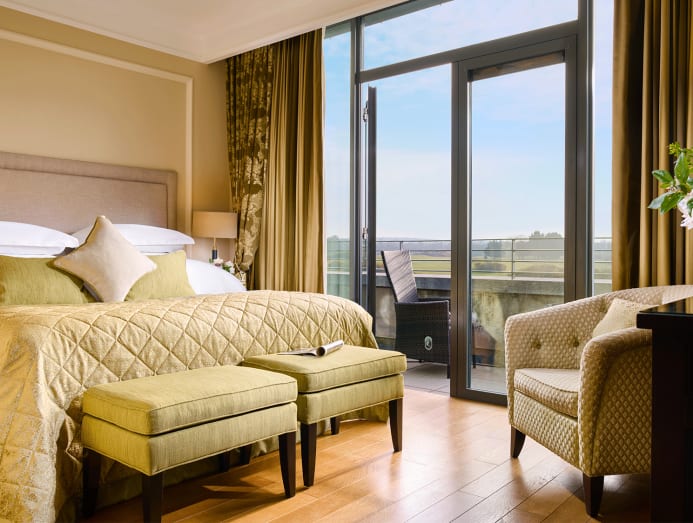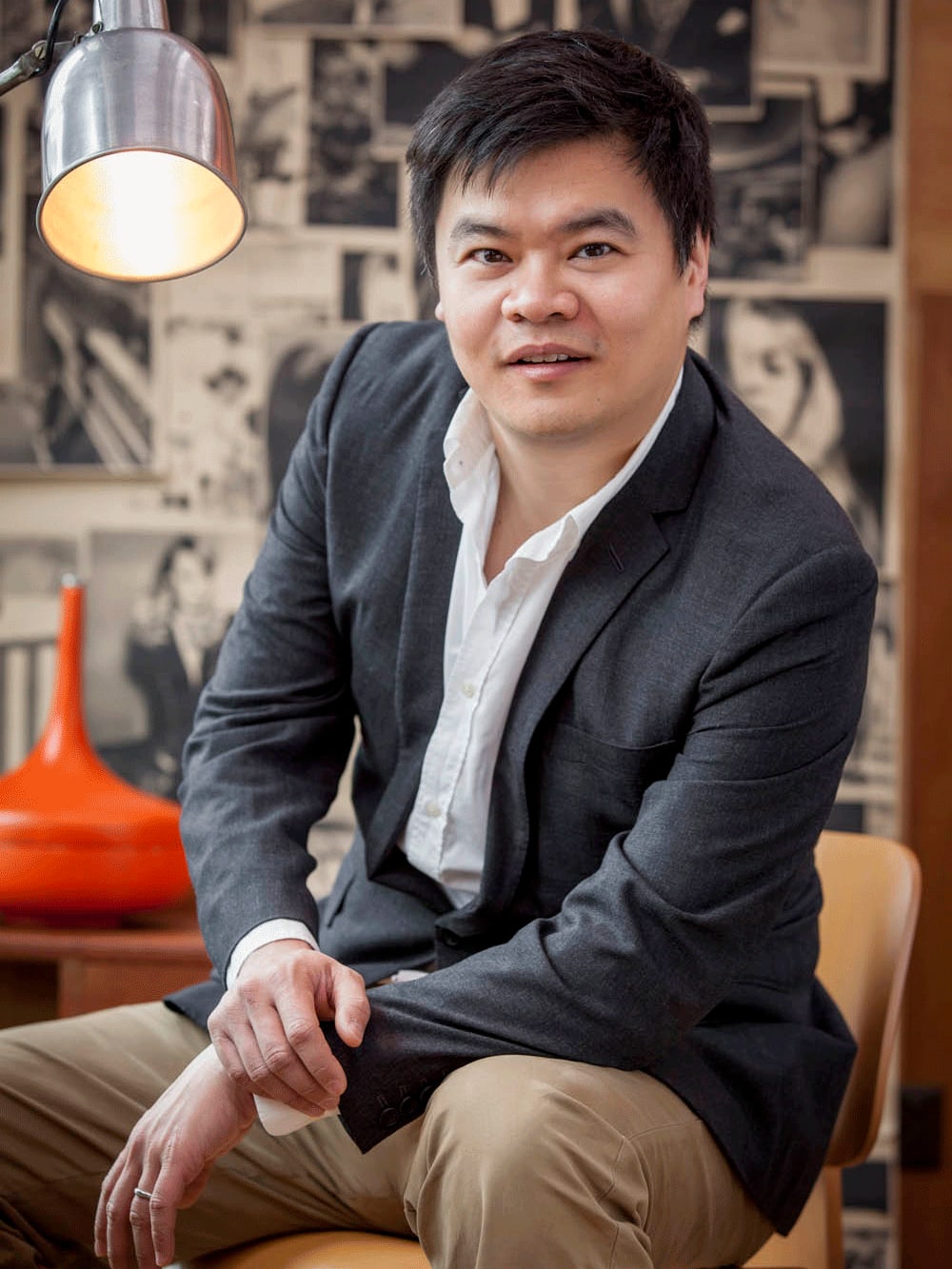 Since the acquisition, several design improvements have been made to the property but the biggest changes have been in the hotel's food and beverage offering. They launched an all-day restaurant Canopy, which offers modern Irish food inspired by nature. At the helm is executive chef Kevin Burke, who whips up elevated favourites such as a delectable seafood chowder and the delicious Barbequed Castletownbere Monkfish. The restaurant is a good introduction to the Irish emphasis on traceability of locally-sourced ingredients. For instance, the "A Taste of Ireland Plate" features Gubbeen Cheese and Salami, Maguire's Smoked Black Pudding Beignet, Air Dried Connemara lamb—all from farms dotted across the country. The hotel's most awaited development, however, is the opening of Terre—a new fine-dining restaurant located in the hotel's heritage Manor House. They make no bones about their goal of creating a world-class destination restaurant in Cork, and every facet has been designed with that in mind. It starts, of course, with the culinary prowess behind it, and Loh chose French chef Vincent Crepel to lead the flagship project.
"I specifically sought out Vincent for Terre. He has a long history with Unlisted Collection, having worked for us for many years, first in Restaurant André in Singapore and later in Porte 12 in Paris. I knew he had the special qualities we needed to create an international quality fine-dining restaurant rooted in Cork with deep connections to the land, sea and sky of Ireland," said Loh. Having worked in many award-winning restaurants including Arzak in San Sebastian, Spain and Restaurant Hôtel de Ville Crissier in Switzerland, chef Crepel is attuned to the discerning palates of global diners but knows that ultimately people desire a differentiated experience. His style of cooking employs classical French techniques but is influenced by the flavours and styles from his many years in Asia, and then layered with his discovery of Corkonian and Irish ingredients.
Since moving to Cork in January 2022, chef Crepel has lived and breathed the project—embracing ingredients from Irish producers that he highlights at Terre. "It can be tricky to transplant a chef from a big city like Paris to a more bucolic location like Castlemartyr, but the thing about Vincent is he's an adventurer. This is a guy who loves challenges, who loves to go places and do new things. He's an intrepid chef, one who is able to adapt and make full use of the bountiful fruits from this part of the world," said Loh. Speaking to chef Crepel ahead of the restaurant's official opening on Sep 10, he stresses that while he consciously chose Irish producers and has big plans on cultivating gardens in the rich grounds surrounding the hotel, Terre is not an Irish restaurant per se though it offers an insight into the country's culinary landscape. Instead, Terre is an expression of Crepel's global experience and his desire to serve light, fresh, and intriguing flavours on a plate. Rounding up the international team is the affable German-Irish restaurant director Fergus MacDevitt, who has worked in Jaan in Singapore and held hospitality roles in Japan and China, as well as Croatian sommelier Filip Palfi, who has cut his teeth in many of Ireland's most lauded culinary establishments.
Highlights from Terre's tasting menu include the delicate starter of Ballycotton Blue Lobster, featuring poached lobster sourced from a local fisherman paired with dill, lemon cream, confit tomato and dried hibiscus wrapped in a turnip casing. There's also the earthy and unconventional approach to chawanmushi, featuring foie gras, smoked eel, beef Wagyu ham, 46-month Vacca Rossa Parmesan Sauce and Bellota ham fat—a dish that might raise an eyebrow when you read the description but makes complete sense when you taste it (don't miss the divine, fresh-from-the-oven brioche rolls that complement it). The main dish of quail, which is cooked over bincho and features smoked broth and Courgette Trompetta from Italy, is a masterful creation that deftly communicates what the team at Terre are all about.
While the effects of the pandemic are slowly easing, opening a restaurant of this calibre at a time of enormous uncertainty is nothing short of a brave move. However, you wouldn't expect anything less from fearless Loh and chef Crepel. 
"When I first spoke to him about this project and brought him over to Ireland for the first time in his life, I could see that he really got the vision and the enormous potential of Castlemartyr. Terre really grew from that point onwards. He's really fallen in love with Ireland and it's gratifying to see how much he has adapted to his new home." Judging from their commitment and boundless optimism, they're convinced that we too will be enamoured by the magic of Cork and Ireland.