How to thrive in circuit breaker: C-suites share useful apps for staying home
Need to enhance productivity, ensure wellbeing or keep entertained while cooped up indoors? These apps that are recommended by some of Singapore's top executives might come in handy.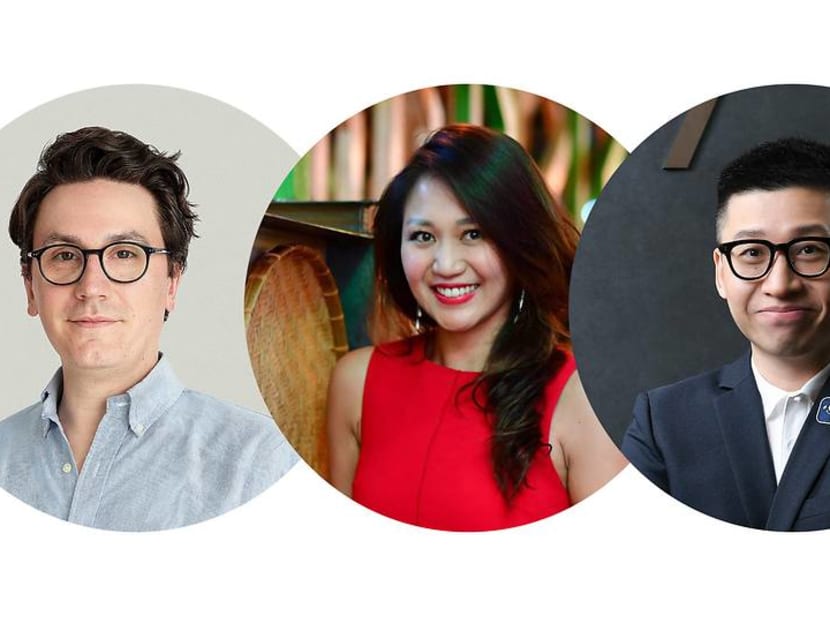 The coronavirus outbreak has got us bunkering down within the four walls of our homes, and this has come with both its perks and challenges. We're working from home for an extended period, the kids are home 24/7, and social lives have been put on hold.
Thankfully, technology has made life in circuit breaker easier to adjust to. Here, C-suite executives share their recommended mobile apps for getting work done, keeping entertained and maintaining overall mental wellbeing during this time.
ANNA VANESSA HAOTANTO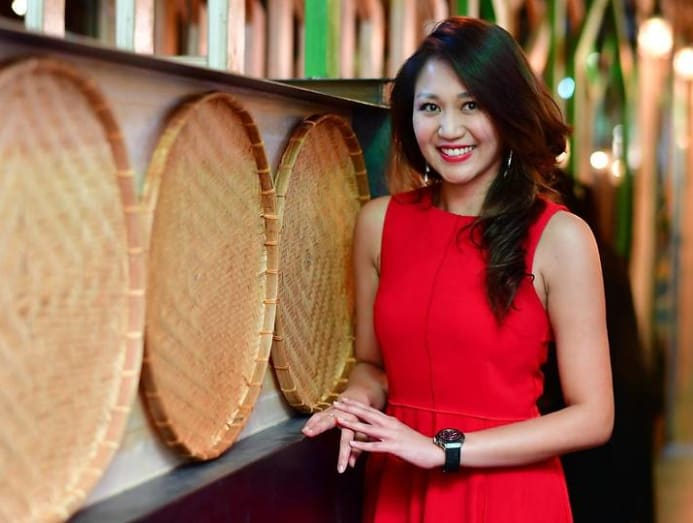 Anna Vanessa Haotanto is the founder of The New Savvy, an online platform that focuses on financial and career issues facing women in Asia. She is also Chief Operating Officer and Partner at ABZD Capital, a strategic investments and advisory firm.
To keep calm and focused through the day, Haotanto recommends the Muse Meditation app, which works in conjunction with the company's EEG device. "As I work in tech, I love all things techie. I can't get into normal mediation as my mind is busy all the time. So I bought Muse, which passively senses your brain activity and translates it into the guiding sounds of weather to help you stay calm and focused."
To fill up her free time, Haotanto picks up new skills with the help of the Masterclass app. "I am a huge nerd and believe in continuous learning. I want to come out of this learning more things," she shared. "On Masterclass, you get to learn from the 'greats'. I love the book by former FBI negotiator Chris Voss, so his negotiation class is a must. Disney is everyone's favourite, and we can all learn from Bob Iger!"
JEAN THOMAS
Jean Thomas is the Chief Marketing Officer (CMO) of online fashion retailer Pomelo Fashion. Prior to his role at Pomelo, Thomas was the CMO at Lazada.
In order to stay updated with the latest news in today's rapidly changing climate, Thomas recommends Feedly. "Feedly has been very useful in integrating different news sources and publications onto a single platform, allowing me to catch-up on the latest updates in business, marketing and retail. It also has a smart function, which reads my feeds and prioritises the topics, events and trends that matter most to me. This helps me to decide which articles I should read first," he said.
Thomas is also a fan of Masterclass. "Outside of work, I love learning new things and I'm always intrigued by what makes someone successful. I recently discovered Masterclass, which hosts courses conducted by the top people from various industries," he revealed. "For fashion enthusiasts, there is even a course on creativity and leadership by Anna Wintour, Editor-in-Chief of Vogue. I highly recommend this platform for anyone looking to sharpen their skill set or learn from the best."
RHONDA AND RACE WONG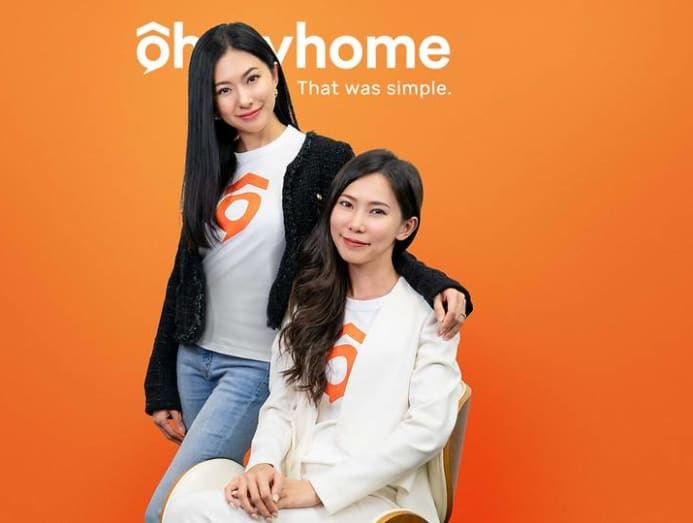 Sisters Rhonda and Race Wong are the founders of proptech startup, Ohmyhome. Ohmyhome's objective is to make property transactions simple, fast and affordable.
Race's go-to app for boosting productivity is Trello. "Trello has been indispensable in organising, allocating, and tracking tasks for different teams within Ohmyhome. With its simple and intuitive user interface, I'm able to get a broad overview of what needs to be done, what the deadlines for each task are, and who is responsible for handling each task. Nothing can replace the convenience of being in the same workspace but Trello has made the transition to working from home a great deal more painless," she shared.
In order to stay social while practising safe distancing, Rhonda recommends Rave, which allows friends to watch Netflix together. "It can be a challenge to stay social during this time. Having an app like Rave which allows me to watch shows together with friends at the same time really helps to make the distance feel less significant especially when we post our reactions in real time."
JOSEPH PHUA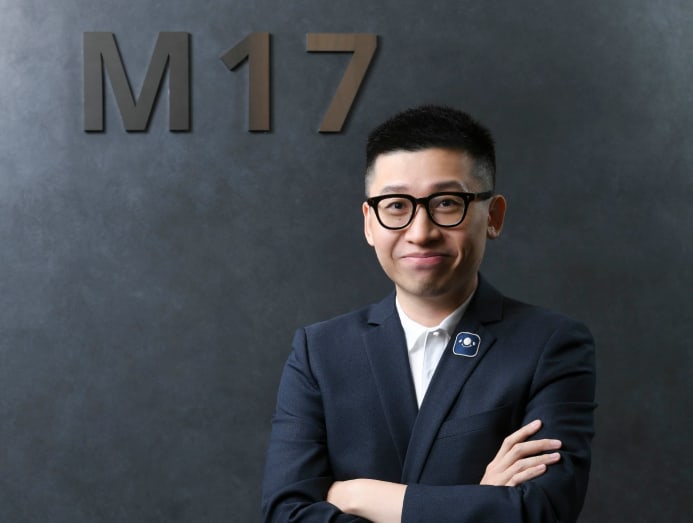 Joseph Phua is the co-founder of dating app Paktor. He is also the Group CEO of M17 Entertainment Group, Asia's biggest live streaming and social entertainment company.
After a long day, Phua enjoys de-stressing with the LIVIT – 17 app. "It helps me unwind after a hectic day. It can be stifling to work from home as there is no distinction in work or personal spaces. By having unfettered access to live entertainment from around the world, it instantly connects you to a positive community. Knowing that these artists are still empowered to create and share content feels like a silver lining in this situation." 
BENJAMIN WONG
Benjamin Wong is the CEO and co-founder of TranSwap, a cross-border payments fintech platform that aims to help businesses seamlessly manage and execute payments globally while reducing foreign exchange costs.
Maintaining an exercise regime during this period can be difficult, Wong admits. Thus, Wong keeps track of his fitness and diet with the Health Promotion Board's Healthy 365 app. "I use this app less frequently during circuit breaker since I stay home most of the time," he admitted. "But it is still useful to help me keep track and make sure that I'm still exercising as much as I can."
SERENE CAI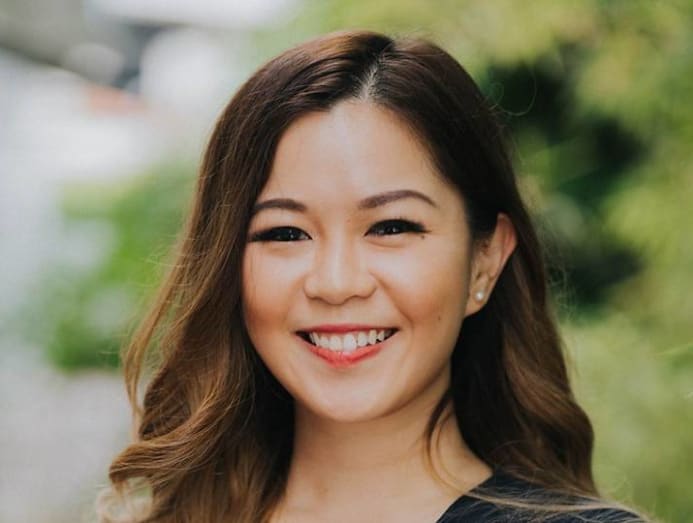 Serene Cai is the co-founder of Speedoc, a homegrown mobile clinic that leverages on technology to provide medical services on demand.  
Cai shared that Carousell has helped her to maintain a sense of normalcy. "Since the closure of non-essential businesses, I realised that I was facing a scarcity of everyday items such as correction tape, a simple binded notebook, a charging cable and a light bulb when my desk lamp blew a fuse! After failing to meet the minimum order requirement for these to get delivered to me, I turned to Carousell instead to buy them."
Cai has also been purchasing books from Carousell's marketplace. "Since I've been saving on travel time, I bought some books on Carousell to do two hours of reading every day. Since the beginning of the circuit breaker period, I've read Holding the Line by Guy Snodgras and How to Win Friends and Influence People by Dale Carnegie, courtesy of the great people of Carousell!"
RUFINO TIAM-LEE
Rufino Tiam-Lee is the CEO of leading consumer goods company Monde Nissin Singapore, which owns meat-alternative brand Quorn in Asia. 
With the circuit breaker in place, Tiam-Lee has been on the lookout for stay-home food recipes and nutritious food options. "Abillionveg has a wide array of healthy, meat-free recipes and exclusive plant-based content such as how to build your own vegan grocery list, and guides to vegan alternatives, which has been useful in this challenging time where groceries provide a source of comfort," he said.
"As we're all starting to miss dining at our favourite restaurants, it's the right time to step up our home cooking game. Food apps like Tasty and Yummly have been useful in helping me create nutritious, meat-free meals that support immunity. They have also helped me to bond with family by setting aside an hour each day to cook a nutritious lunch or dinner."