What's it like to cook world-class cuisine in paradise?
The challenges are many, says chef Gaushan De Silva of Aragu, an acclaimed restaurant hidden away in the ultra-luxurious Velaa Private Island in the Maldives.
Vivid blue waters and fine white sand. The Maldives, with its stunning vistas and no-expenses-spared resorts, has drawn more than its fair share of island paradise cliches to fill a lifetime of overwrought press releases. And there is no doubt that the best of the Maldives' 1,190 jewel-like islands are a paradise for anyone looking for that ultimate escape. Unless you're a serious foodie. Then paradise could use some work. Because, let's be honest: For all its natural beauty and underwater charms, who among us has returned from the Maldives raving about the fine cuisine? Fresh local seafood — perhaps. Inspiring cuisine on par with some of the world's best restaurants? We'll wait.
The exception, of course, is if you're among the moneyed elite who have dined at Aragu, where chef Gaushan De Silva and his team have been making waves with their impressive brand of modern European cuisine.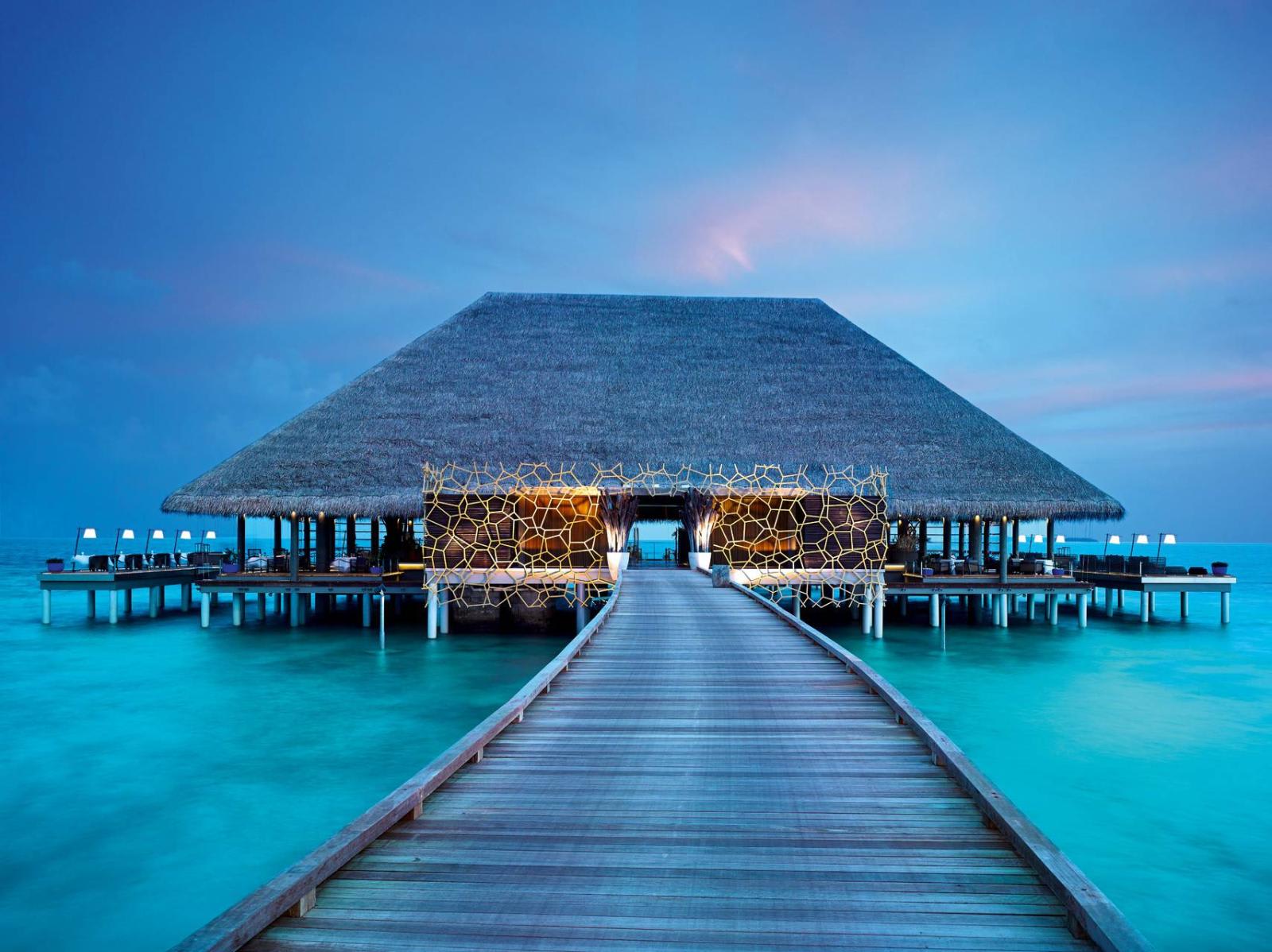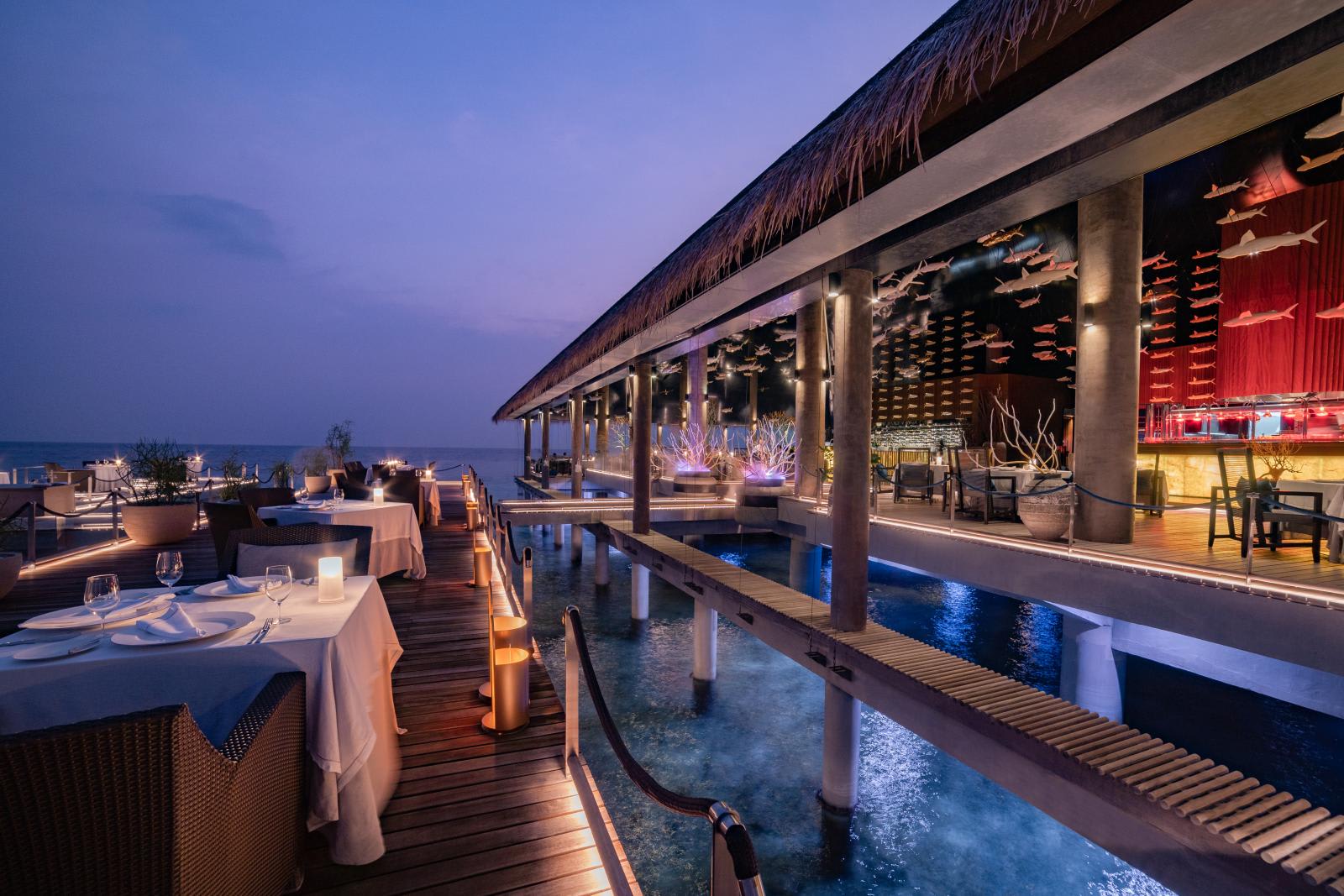 Hidden away in Velaa Private Island, a breathtaking ultraluxury destination on Noonu Atoll, Aragu has the honour of being the only restaurant in the Maldives to be voted into the extended list of Asia's 50 Best Restaurants awards where it sat at number 96 in 2021. Although it lost its perch, the fact that it even made it there once is itself a feat.
Why? For one, it's hard enough creating food that will impress erudite diners in a metropolitan city with a well-developed international supply and cold chain. It's another doing it from an isolated patch of island the middle of the Indian Ocean.
"The main problem we face in the Maldives is logistics," De Silva explained. Despite a firm relationships with a network of suppliers from France to Japan, customs clearance is the last and longest mile for restaurants like his, so to speak. "I may spend S$7,000 a kilo on black truffles, but when it arrives at Male customs, they may not store it properly. They just leave it in the hot sun for two hours. If there isn't someone there to push and say, 'please, this has to go out now,' then it will spoil. There is no focus on how to treat upmarket ingredients there."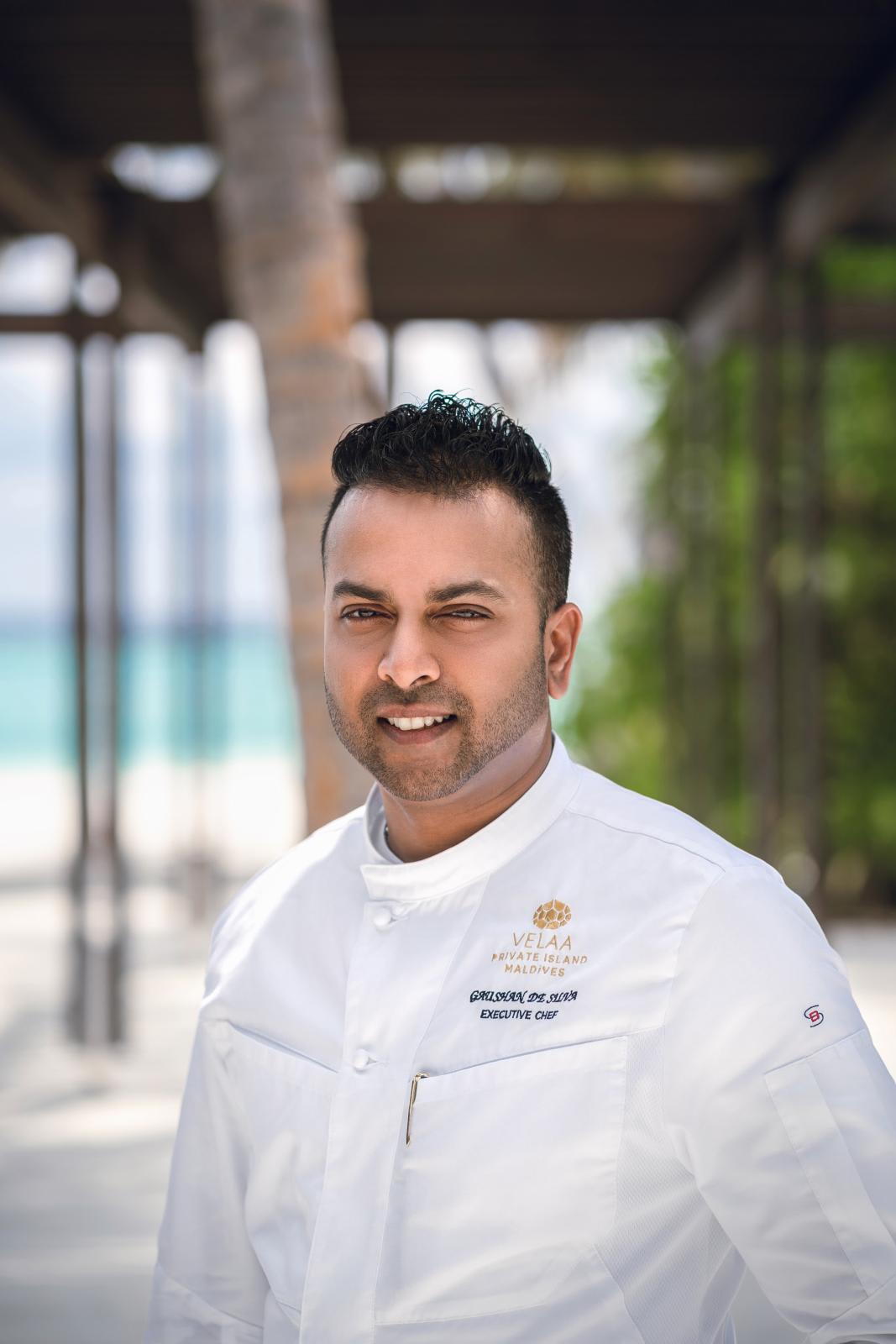 To work around it, resorts have invested in staff stationed at customs for the sole purpose of speeding up clearance. "That has to be managed well. Otherwise, whole shipments could go to waste," he said.
THE DEVIL AND THE DEEP BLUE SEA
At Aragu, De Silva takes modern European food in surprising directions, injecting Maldivian twists and local ingredients in dishes such as a tartare of lagoon prawns in young coconut bisque and yellowfin tuna with roasted eggplant caviar and tomato confit. Cuisine of this level takes time, technique and a lot of planning. But as the old trope goes, sometimes despite all our best efforts, God loves a good laugh.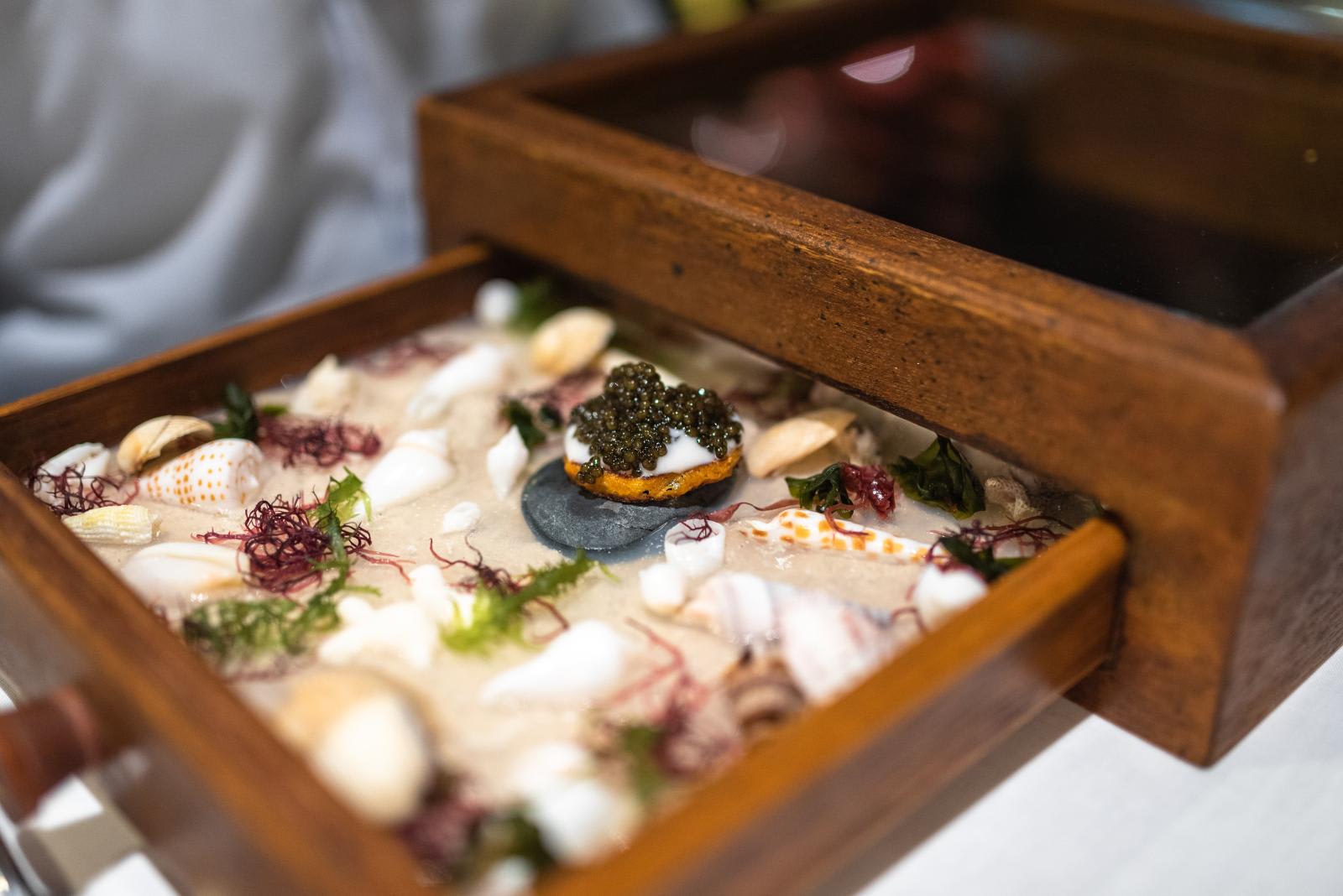 "Sometimes a shipment doesn't arrive, for whatever reason. When that happens, it's not as easy as picking up the phone and calling another vendor to help solve the problem. What can you do? You just reinvent the menu right before service!" De Silva said with the good-natured laugh of a man who has panicked his way through a snafu and lived to serve a full-course tasting menu.
"I honestly believe that the best way to mitigate challenges around international supply is to allow yourself to be inspired by what the land and sea give us. While we import a lot of the best ingredients from around the world, we are also dedicated to honouring the produce that Maldives has to offer. Here, we have some of the best seafood, from yellowfin tuna — without a doubt my favourite ingredient — to lobsters and crabs. There are also local vegetables such as pumpkin and nuts like kanamadhu (sea almonds). While local supply may not always be consistent, we have worked out a system to quickly modify menus based on availability and seasonality," he added.
Even when the produce gods are smiling upon the restaurant, a guest might throw a spanner in the bucolic works, flinging the kitchen into a different kind of tizzy. Aragu's guests, after all, are of the ilk who could well drop in while passing by on their superyachts. "Guests pay top dollar to travel to Velaa Island for a meal at Aragu, and because of this, their expectations are beyond that of what they might even expect from a three-Michelin-star restaurant. We hardly ever decline a guest's request, no matter how impossible it seems," said De Silva.
"The most difficult requests are always dietary. Often we do a four hands dinner and tell guests that they need to inform us of their dietary restrictions in advance. Then just before dinner starts, they say, 'I don't eat garlic and onion,' or 'I don't feel like eating seafood'. This is something we face often."
Despite the challenges, De Silva remains unfazed. The candour with which he recounts these incidents might even suggest that he lives for it. "I love the freedom," he affirmed. "I love that I have the freedom to do what I want, when I want."  Sounds like paradise found to us.