Working mum Victoria Tang-Owen of Shanghai Tang on being stylish yet practical
Shanghai Tang turns 25 this year. What better way to celebrate its heritage and embrace the future than with the appointment of a new creative director, who just happens to be the daughter of the brand's founder?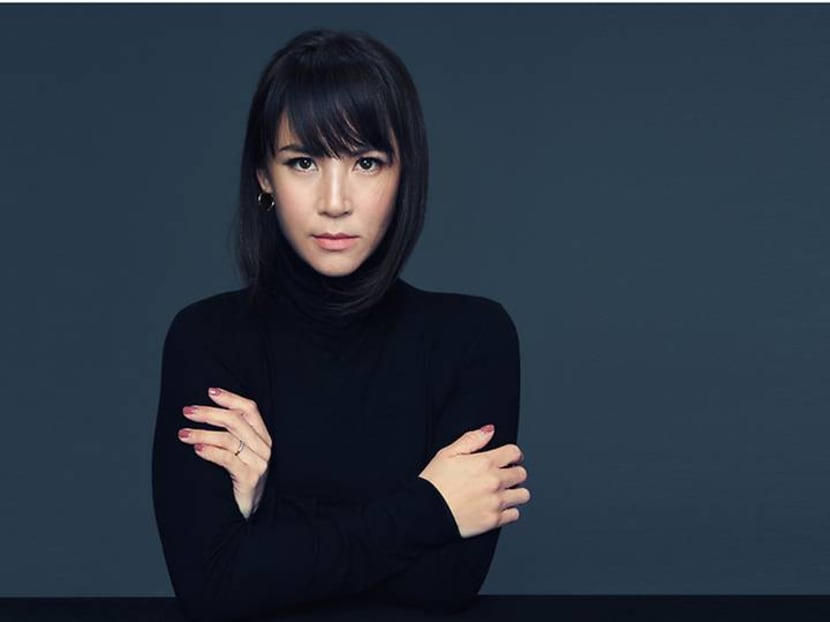 When lifestyle brand Shanghai Tang launched in 1994, it wowed fans with its unique take on Chinoiserie, riffing off 5,000 years of Chinese history, sprinkling everything with a tongue-in-cheek, pop-tastic irreverence, and a generous serving of luxe – all the while channelling the bravado of the Shanghainese underworld in the 1920s.
Think Mao jackets featuring dragon-print silk jacquards in so-bright-it-hurts neon shades. Severe yet sexy cheongsams in navy pin-striped menswear suiting fabric, featuring crimson piping that was oh-so-subtle, yet shockingly feminine – perfect for modern Dragon Ladies ruling boardrooms with steel fists encased in velvet gloves.
Fine porcelain objets d'art that remind one that the Chinese invented and perfected chinaware a thousand years ago, featuring imagery that was unmistakably Oriental, yet nothing like what your grandparents might have owned.
Most of all, the brand was a personification of its larger-than-life founder, Sir David Tang. The hi-so, bon-vivant Hong Konger attended boarding school and university in the UK, then went into oil exploration and gold mining, before venturing into the lifestyle business, creating tony member's-only China Club, cigar retailer Pacific Cigars, upscale China Tang restaurants, and contemporary heritage lifestyle store Tang Tang Tang Tang, which "embraced the new bourgeoisie of modern China" with wares such as innovative rice cookers, Bluetooth speakers and monogram accessories.
Tang was also director and adviser to Blackstone, Tommy Hilfiger, the Savoy Group of Hotels and British Airways, helmed a satirical Agony Uncle column in the UK's Financial Times, and authored a 2016 book entitled Rules of Modern Life: A Connoisseur's Survival Guide, offering tongue-in-cheek advice on first world problems, such as what polite society would think if you installed a massage room in your second home.
Tang passed away in 2017 at the age of 63.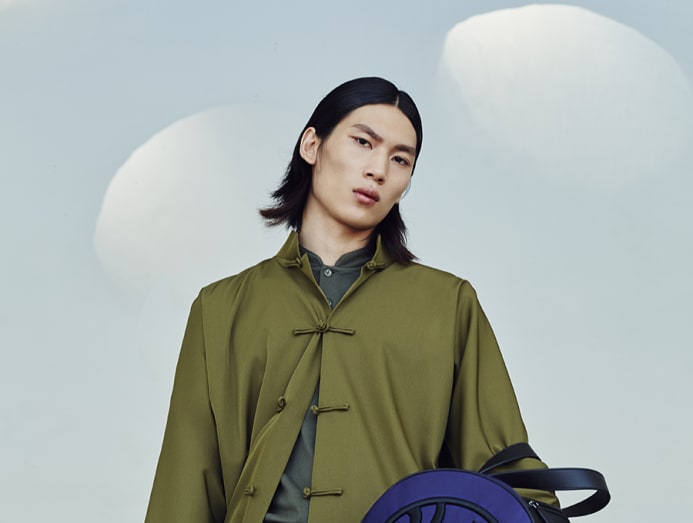 Shanghai Tang was sold to Swiss luxury conglomerate Richemont Group in 1998, which in turn sold it to a group of investors headed by Italian entrepreneur Alessandro Bastagli in 2017.
It seems things have come full circle. In 2018, the company was acquired by Shanghai-based private equity firm Lunar Capital, and the late Sir David's daughter, Victoria Tang-Owen, was appointed its creative director.
Described by the South China Morning Post as "a regular on the international art and fashion circuit" (her 2015 Beijing wedding was featured on Vogue), she studied photography and graphic design in London, and is co-founder of creative consultancy Thirty30 Creative, which does brand identity and design projects for the F&B industry, hospitality groups and retail customers. Its clients include department store Lane Crawford, fashion boutique Joyce and French handbag label Moynat. Her husband, British former lawyer Chris Owen, is Thirty30's other co-founder.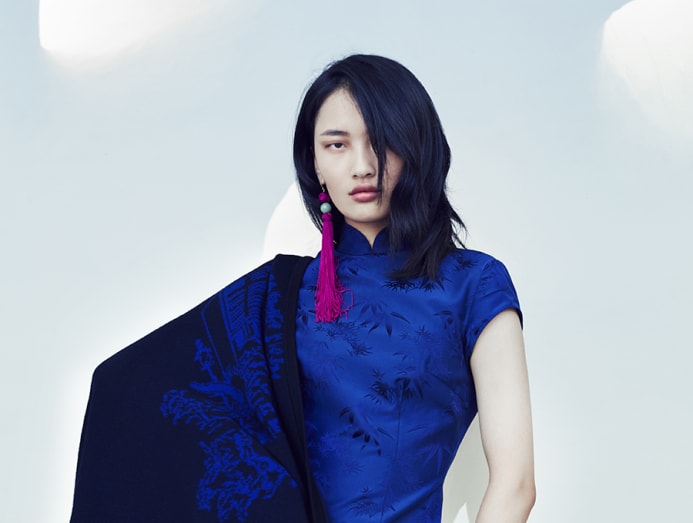 "I was lucky to have an international upbringing" she told CNA Luxury via email. "I was born in London but came back to Hong Kong as a young child and studied there until high school. I then had an opportunity to move to Tokyo, which was a totally different way of life from Hong Kong.
"After graduating high school, I chose to return to London and do a degree in graphic design and photography at Central Saint Martins, which was an amazing institution for shaping creativity. I feel I have been blessed with a wide range of experiences and opportunities which enable me to express myself with an appreciation for the wider world we live in."
And what was it like growing with such a famously flamboyant father?
"I think of myself as a product of both of my parents," she replied. "My father was a larger than life personality, deeply generous and cultured and very proud of his heritage. I also learnt a lot from my mother who is patient, elegant and extremely stylish. Both my parents encouraged me to follow my passion, work hard and treat people the right way." 
As creative director of Shanghai Tang, she's responsible for "everything from design to marketing to brand image … a broad portfolio that ensures there's never a dull day".
"I set the overall direction of our product design (both hard and soft goods), direct our campaigns and brand imagery – some of which I shoot myself – and lead our marketing team to ensure our audience hears about and sees our collaborations," she explained, recalling that growing up, her family home was decorated with Shanghai Tang homewares. The Tangs often wore Shanghai Tang clothes, and, as kids, she and her brother (Edward, from Tang's first marriage to Susanna Cheung) had "a lot of fun exploring the iconic Pedder Street flagship store".
"My father lived the brand and it was a reflection of his pride in his Chinese culture, with a big dose of his sense of humour. But it's been more than 15 years since he had any involvement in the brand. It's like the brand is in my blood, but I never had any involvement with it until last year when I was offered the chance to take over as creative director, with a vision to inject a fresh perspective on what made the brand so well loved with such a loyal following over the years," said Tang-Owen.
One might go as far as to say the brand is indeed firmly embedded in her DNA, seeing how elegantly she outlines what it stands for: "We have five brand pillars we lean on to ensure we are telling our own story through our brand image and our products. They are: Authentic; Heritage; Disruptive; Irreverent and Lifestyle.
"The essence of our brand is to be proudly created by Chinese. We are blessed with such diversity within Chinese culture, geography, design inspiration and craftsmanship that we can draw on to express our vision as a modern Chinese lifestyle brand. 
"By valuing disruption and irreverence, we can mix in some unexpected twists on classics, such as our newly-released Tang jackets in modern, technical fabrics, or pops of colour on traditional formalwear. We target customers with a sense of individual style, and the confidence to dress up or dress down according to their own routines."
To mark the brand's 25th anniversary, Tang-Owen spearheaded a special collaboration with renowned Chinese artist Xu Bing, commissioning him to reimagine the Shanghai Tang logo using his unique "Square Word" calligraphy style which, coincidentally was developed the same year Shanghai Tang was born. 
A limited edition Silver Jubilee capsule collection of silver-toned accessories and leather goods was also created, and Shanghai Tang's bespoke and made-to-order services was re-introduced, "to tap back into the brand's history as a tailor, while showcasing traditional Chinese garments in modernised fabrics and silhouettes".
"Right now it feels like my foot is firmly on the accelerator, always moving forward," Tang-Owen explaind.
She travels two to three times per month to visit Shanghai Tang's six regional stores, to understand more about what customers are buying, and how to serve them better. Her work for her lifestyle clients at Thirty30 Creative provides her insights into trends in other fields, which she uses to inform her design direction at Shanghai Tang, because "we don't want Shanghai Tang to live in a fashion vacuum, it's a brand that should serve the lifestyle needs and aspirations of our customers".
"Down time is family time for me," she added. "My young son is a source of smiles and gives me the energy to tackle a full 'In' tray".
And what about living up to the name her family has built for being stylish regulars on the international art and fashion circuit?
"I'm a working mum so although I try to be stylish, there's a big nod to practicality and comfort too!" she exclaimed. "I travel a lot so lightweight, breathable fabrics are a must and we've recently launched a range of travel accessories with super convenient pockets and pouches for frequent travellers."
But she added: "Over the years, I have built up a wardrobe with some pieces by favourites such as Chanel, Lanvin, Huishan Zhang etc. And I'm a big fan of a mix-and-match approach, where I pair a vintage Chanel blazer with jeans and combat boots."
We think the late Sir David Tang would have been proud to hear that.