The man behind Southeast Asia's most unique resorts reveals his secrets to living well
Hotelier Bill Bensley is known for redefining luxury resorts in the region – and the philosophy behind his eclectic touch translates to his own life as well.
Bill Bensley is someone who knows what it takes to live the good life. After all, the American-born, Thailand-based architect and designer is widely known as the man who transformed the concept of luxury resorts around Southeast Asia with his signature eclectic touch.
Going far beyond the concept of Balinese-style barefoot luxury resorts, Bensley's hotel designs, which include Capella Ubud and Rosewood Luang Prabang, are bursting with personality, which allow guests to be entirely immersed in the experience.
For example, the JW Marriott Phu Quoc Emerald Bay Resort & Spa is designed based on the concept of a fictitious university that was built in 1880. Each of the hotel's spaces is modelled after different collegiate departments: the Department of Chemistry is the bar and there is a University Running Track, for example.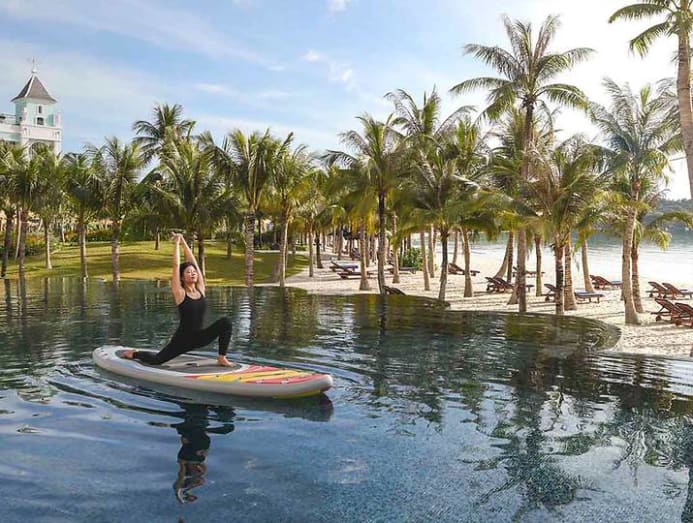 Those with more conventional tastes will enjoy stunning boltholes like The Siam in Bangkok, which features lush indoor greenery and is modelled after the city in the 19th century.
Another of Bensley's achievements is introducing ultra-luxe glamping to the region. His first camp, the Four Seasons Tented Camp Golden Triangle in Chiang Rai, not turned camping into an activity for the one percentile, it also was a pioneer in animal conservation. The low-impact resort also rehabilitates rescued elephants, a cause which remains close to his heart.
In fact, at his latest hotel the Shinta Mani Wild, which he owns, animal conservation is at the heart of its ethos. The 15-tent luxury hotel is located on a 350 hectare plot of land in Cambodia's Cardamom National Park and forms an essential corridor for wildlife that traverse the three national parks in this area.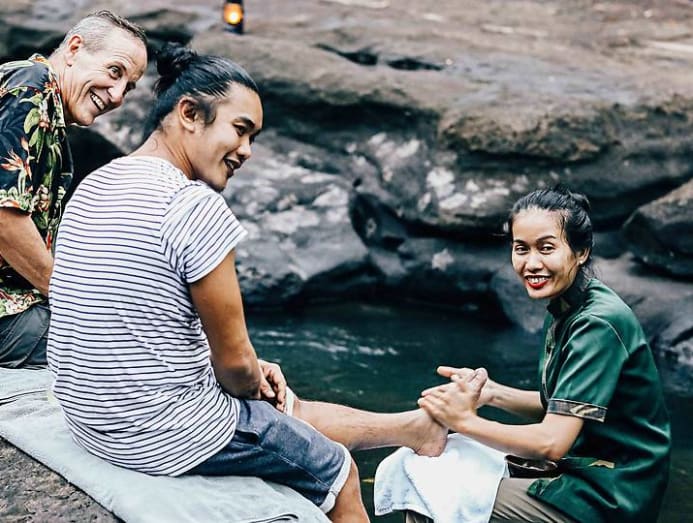 Besides a slew of activities ranging from kayaking and trekking to unlimited outdoor spa treatments, guests may even join park rangers on their patrols. The aim is to offer guests a space where they can get away from it all, while enjoying the headspace to explore and discover at their leisure. "I want departing guests to think, damn three days was not nearly enough time as there is so much more to do!" quipped Bensley.
So what else can one do to live a wellness-led life? Here are five choice bon mots we learned from the man.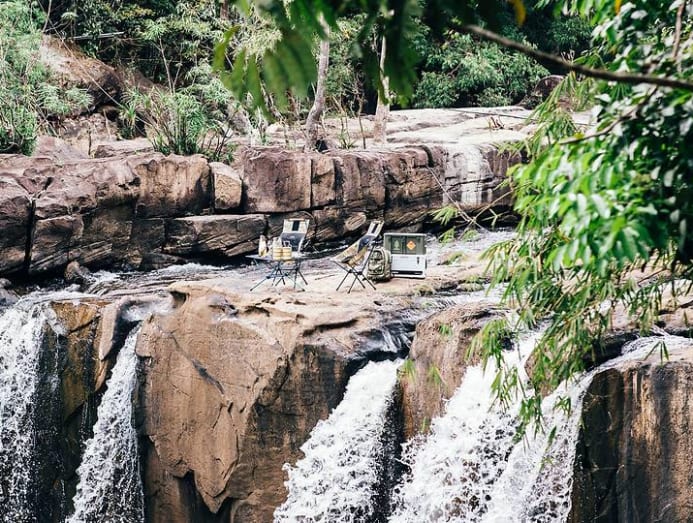 HE IS ONLY DIGITALLY CONNECTED TWO HOURS A DAY
"I answer my emails every evening while I am having my two-hour Thai massage. At other times, I leave my phone with my secretary and at home it is usually left in the kitchen. I just hate the way we all are so addicted or overly dedicated to the little hits of dopamine that our brains receive when one's phone quacks or buzzes.  I hate seeing people having a meal together in a restaurant where everyone is staring at a smartphone. What is smart about that?
"What do I do the other 22 hours a day?  I read, I sleep well, I exercise, I have jolly good laughs with my husband of 30 years, I run with my five Jack Russells, I plan vacations, and I design an awful lot."
HE ENCOURAGES LITERAL FACE TIME IN THE OFFICE
"I have a somewhat successful architectural design studio where I have banned the dumb phone as I insist that designers to focus and to communicate with each other.
"I am also constantly moving where people sit in the office. Too often, folks build fortresses (read: defendable desks) that disallows that instantaneous interaction. I mix up the teams so that each of my projects has a responsible team with its own leader." 
FUN IS KEY
"My mantra for the workplace: If it is no fun, don't do it. Meaning that if someone does not like what he is doing than he can move to do something else with someone else. My best interior designer is a landscape architect by training and my best artist is an architect!"
NEVER NEGLECT SELF-CARE
"My regimen is simple and the same since I was a young man. I run five to six times a week and I do some weights, although I stopped playing basketball permanently a few years ago. We have five Jack Russells that love to chase critters so I take them out to the local 'wild-ish' fields in Bangkok daily where they can let their hair down and get their hunt on. One could not wish for greater motivators for exercising, as long pooch faces and lethargy sets in when we miss just a day. After the run both Jirachai (Bensley's husband) and I have a very vigorous two hour Thai massage of stretching."
KEEP YOUR MIND ENGAGED THROUGH NEW EXPERIENCES
"Health and wellness is daring to try new experiences. At (Shinta Mani) Wild, you get here by ziplining into the lobby and there are activities like kayaking, mountain biking or riding with Wildlife Alliance rangers to protect the forests. Wild is exactly the type of resort that I would book myself. I love to explore, exercise, and learn something new."