Top work from home tips from business leaders to keep you on your A-game
Company heads from the F&B, motoring and retail sectors share their top WFH tips to help you stay fit, focused, and your family fed.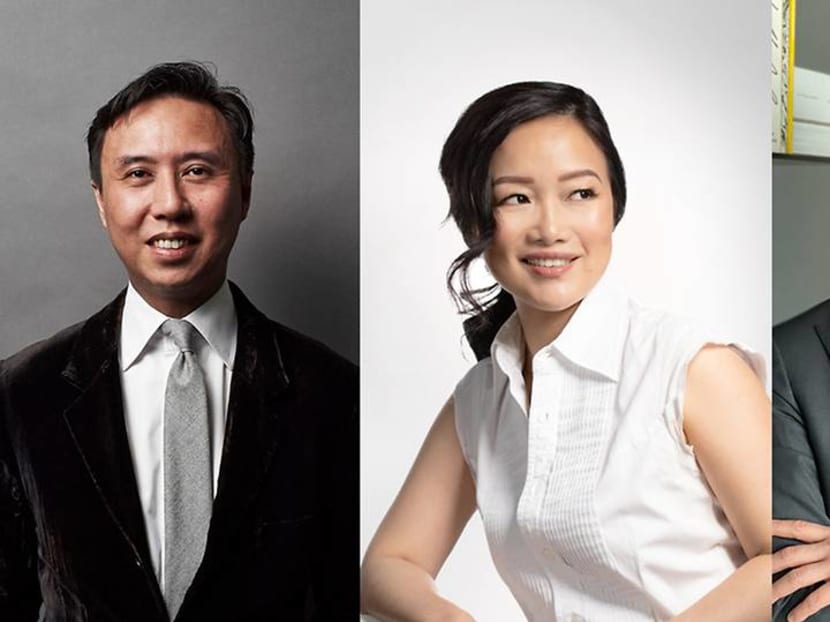 Temperature check. Four weeks into the circuit breaker: Are you waddling through the day mostly in your PJs, or are you still prolifically on your A-game?
CNA Luxury gathered six business leaders and influential entrepreneurs (virtually, of course) and rounded up their best WFH tips to help you stay productive, balanced and sane as you navigate these unprecedented times. And maybe even thrive.
ANDREW ING
CHIEF OPERATING OFFICER, THE LO & BEHOLD GROUP
1) Wake up like it's a normal workday. Do not sleep in.
2) Dress appropriately for your Zoom meetings and wear a business shirt (even if you're not wearing pants). Remember to shave. Switch on the video camera.
3) Don't drink alcohol earlier than you usually do.
4) Never assume it is like a normal weekend at home. Respect each other's privacy whenever your kids or other half are in meetings or doing work – leave them alone!
5) As much as you're going to watch Netflix or Amazon Prime, please also read a book and appreciate the simple pleasure of a good book.
6) Walk to your nearest restaurant or hawker centre for takeaway, by yourself and with a mask on. Support local F&B businesses while getting your daily dose of exercise.
CHRISTOPHER WEHNER
MANAGING DIRECTOR, BMW GROUP ASIA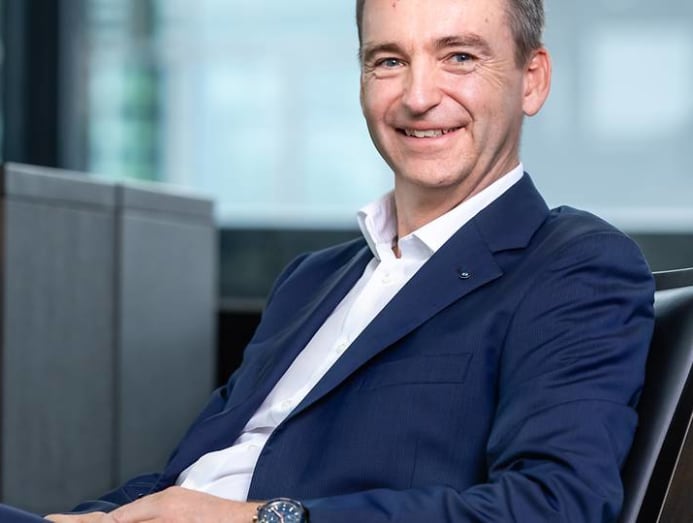 1) Have a schedule and stick to it – this includes when you wake up, take breaks, have lunch and, most importantly, when you log off for the evening.
2) Connect with team members at least once a day – working from home can get lonely if you're used to engaging with colleagues every day. Instead of writing an email, pick up the phone and call your colleagues. If you're feeling presentable, use video chat.
3) Be mindful of your work/life balance – it's a lot easier to continue working when you're at home and lose track of time. Set a time to log off and join your family for dinner, do a workout, or simply relax in front of the TV for a while to switch off.
4) Leave your home two times per day for sports or leisure time! Keeping in mind safe distancing measures, spend time in nature to clear your head and come back motivated. Also, don't forget to wear your mask if required!
5) Explore new/old hobbies – revisit things you used to enjoy as a kid like colouring, drawing or making puzzles! You would be surprised at how relaxing these activities can be.
MICHAEL TAY
GROUP MANAGING DIRECTOR, THE HOUR GLASS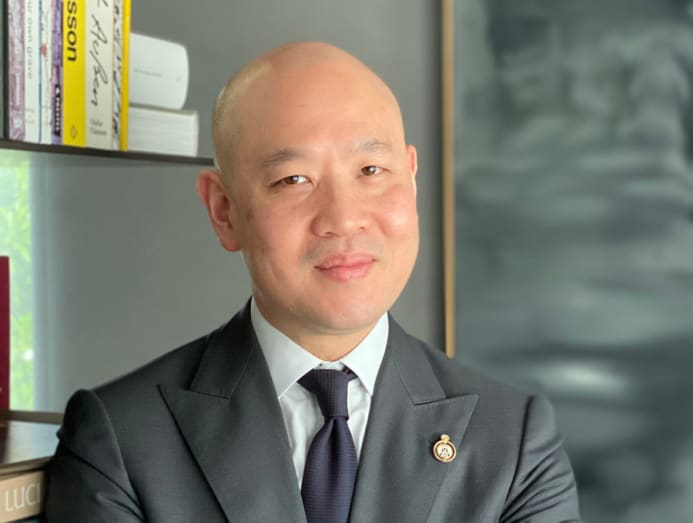 1) Ensure that there is structure to the workweek. Maintaining a routine is absolutely critical.
2) Spend at least half an hour to an hour each morning with yourself to meditate or simply reflect on the day ahead.
3) Put on your work "uniform" before you sit down at your desk. It helps with keeping the discipline of when one is to be "at work". In our case, a shirt, tie and jacket are de rigueur.
4) Try to stretch your zone of comfort; it's time to experiment and try new things.
5) Get the blood pumping. I hop on my bike at home several times a week.
6) Watch Star Trek: The Next Generation series and all the Terrace House seasons on Netflix. It reminds us of how to deal with people and the world, and sheds positive hope for humanity.
SUNIL KAUL
MANAGING DIRECTOR, LEICA CAMERA ASIA PACIFIC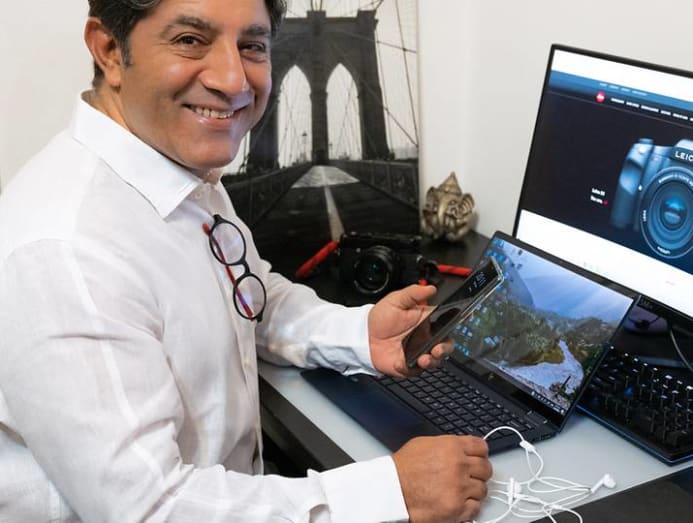 1) This is a very special time that has been granted to us by the force of nature. Therefore, use the time to be closer with the family and enjoy these days. Be helpful and support the older folks and NGOs that are working on providing meals to the needy.
2) We should imagine that we are getting ready to go to work: Get up on time, have your breakfast, dress up appropriately, set up the workstation, etc. This will ensure that when we do get back (to working in the office), there isn't a big gap between WFH and WFO.
3) During WFH and with the circuit breaker in place, we will move less and therefore it's important to understand what food goes into your body. A good, healthy diet is important to keep the immune system strong and your body fit. Simple, light exercises will be very helpful.
4) We will all be spending lesser time "working" therefore it's a great opportunity to learn something either online or read books to further develop your mind and keep it occupied with positive thoughts.
TAN SU-LYN
CEO, THE ATE GROUP
1) Make a conscious effort to remain in constant contact with your team. In addition to regular work-in-progress video calls throughout the week, we use our Work-Fam WhatsApp chat group to share a laugh and update one another on day-to-day task lists. As we aren't able to interact in person, my business partner and I make it a point to almost over-communicate with our colleagues, so that expectations are managed and we minimise instances of miscommunication.
2) Create meal plans that cover a couple of days at a time. Share this with everyone in the household.
If you're a parent juggling work, a household and children who are on home-based learning, there's no time to cook on a daily basis. There isn't even time to indulge in deciding what's for lunch on the fly. So, plan ahead and keep to scheduled meal times so that the flow of the day is relatively constant. This gives you a clear framework to plan meetings around.
It also means that the meal can still be served to your family even if you have to take a video conference call in the middle of lunch hour. When there's a plan in place, the responsibility of executing it can be shared with other household members.
3) Keep a to-do list. This is obvious, but it's effective. Keeping to the discipline of assessing task priorities daily enhances efficiency. Be realistic about what's achievable and reward yourself when you make it through your list.
4) Mentally filter what you see on social media. Don't get caught up with comparing your WFH experience with what you see online. Adjust your feed to deliver information that you find uplifting, engaging and useful.
5) Assess how you can best put in productive hours of work in this new and exceptional WFH situation. For example, I find that I can get more emails and writing done at night when my children have gone to bed and the household is at rest.
Our meetings continue to happen as and when they fit into regular business hours. However, I set aside time after business hours for the work that doesn't require interactions with colleagues or clients.
This means that the work gets done more accurately because I'm not distracted. I also don't struggle as much with feeling guilty about tending to household needs during the day when I have to.
THOMAS BEATTIE
FOUNDER OF OVVY, SHAKE FARM AND NINE OTHER BUSINESSES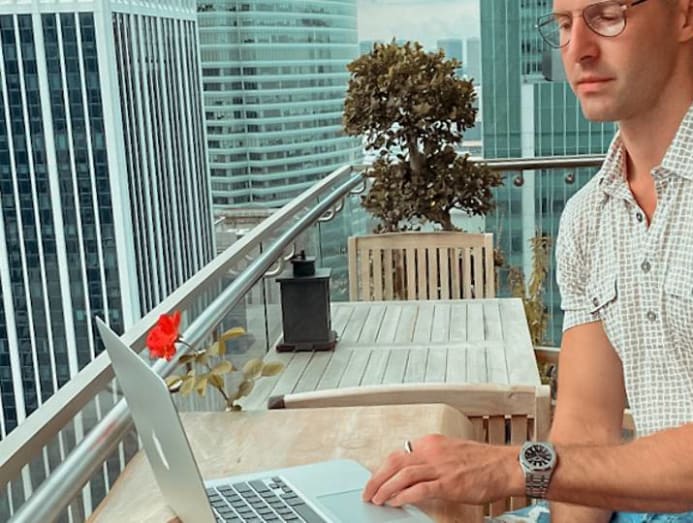 1) Create a new normal which has some routine. I prefer to wake up, shower, have a healthy breakfast and then start on video calls and emails so that there is consistent structure. Otherwise, things can become unproductive. I make sure I dress and prepare as if it is a normal work day to create the same feeling of productivity and create some semblance of normality. "Look good, feel good and play good" is my motto.
2) Stay as active as possible. I try and get a run in every day followed by yoga and stretching. Being indoors all day can be stifling so get out for some exercise when and where possible, but practice safe distancing. Personally, I need to tire my mind and my body physically to have a chance of good sleep so that's a necessity for me!
3) Be conscious of your mental state. It's not an easy time but being aware of the fact that we are not alone in these crazy times is important, and having the mindfulness to practice empathy during this period is key.
In Singapore, we are comparatively blessed and should be conscious to remind ourselves of that, as challenging as some days may be. I prefer to look at it as that we are being kept safe, as opposed to being locked in. Connecting with friends and family near and far can be a good way to experience different perceptions of how life is in different areas, and it's important to spend time reflecting on how this current climate has impacted everyone.