Long Island Tea, Bourbon Coke: What Singapore bartenders used to drink
Well before classy cocktails made their way into the local bar scene, we all drank cheap, enjoyable booze – and even bartenders were not exempt.
Remember when big lapels, shoulder pads, and baggy pants ruled fashion? They aren't seen around these days, unless you are at a Miami Vice-themed party.
Like fashion, the drinks scene in Singapore went through such curious phases, in tandem with the drinking habits of the populace.
Before the local bar scene went into hyperdrive a decade ago, few would walk into a bar and ask for a Negroni. Carved ice balls? You'd only find them in wedding ice sculptures. And you'd never hear a bartender using the word "artisanal".
Back then, popular cocktails, especially in the late 1990s, were mixes of spirits and sodas – bars promoted them because they moved volume; young drinkers loved them because they were cheap.
Those of us old enough to remember knocking back those drinks (like yours truly) may cringe a little now, but there's honestly no shame in that. We all have to start somewhere in our cocktail journey.
Bartenders, too, have their own simple, nostalgic drinks they used to enjoy before the hip and shiny world of modern cocktails caught up in their careers.
The next time you pop into your favourite bar, ask your bartender what he or she drank in the past. Old drinks capture a zeitgeist; they tell you a little story.
Meanwhile, we talked to four bartenders to find out what tipples they enjoyed in their younger days.
ADRIAN BESA, BAR MANAGER, MO BAR, MANDARIN ORIENTAL, SINGAPORE
I come from Pampanga, a province north of Manila. I started my career in the F&B industry in the early 2000s, as a flair bartender at one of the top alfresco bar and grill restaurants in the Philippines. Cocktail orders were usually high-proof classics like Long Island Tea, Mai Tai, and Sex on the Beach.
At that time, mass-produced, affordable flavoured spirits were attractive to younger drinkers in their 20s and 30s. For example, we drank Lambanog, a distilled palm liquor made from coconut sap that is available in different flavours like bubble gum and strawberry.
These spirits were mostly drunk on their own. In the Philippines, we have this drinking tradition called Tagayan, in which a single shot glass is passed around drinkers by a Tanggero, the person in-charge of the rotation and the filling up of the shot glass.
We also drank local gins and vodkas, which were best enjoyed with powdered juice drinks like orange and pomelo.
ANDREW YAP, MANAGING PARTNER, THE OLD MAN SINGAPORE
In the late 1990s, I had F&B tenures in hotels in Singapore. I hung out mainly with my colleagues and we would usually order bottled spirits like Jack Daniel's, Jim Beam, and Wild Turkey to be shared among us.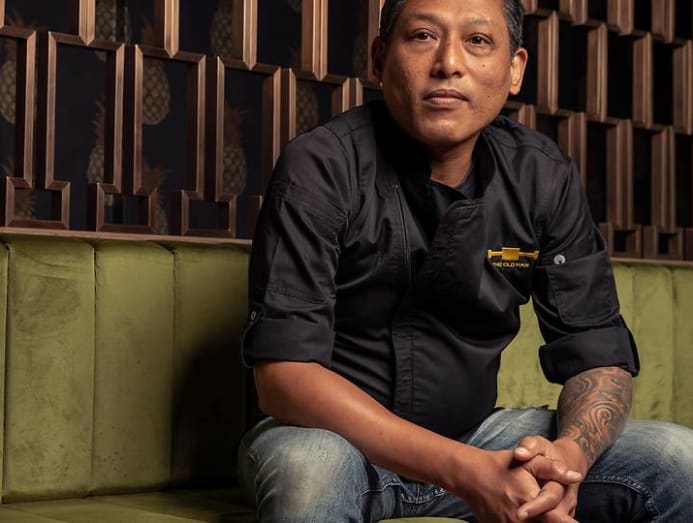 Sometimes we would order cocktails like Kamikaze (vodka, triple sec, and lime juice), Tequila Pop (tequila and soda), and Bourbon Coke.
I believe that these drinks will make a comeback. Customers request for them sometimes – and so do I occasionally when I'm at a bar, depending on the establishment. Today's drinkers have a lot of information readily available to them and are more well-versed in what they prefer, whether or not the drinks are currently in trend.
I would never say no to a guest if he were to place such an order at The Old Man Singapore, although it depends on whether I have the ingredients to make what they want.
MICHELLE KI, SENIOR BARTENDER, REPUBLIC BAR, THE RITZ-CARLTON, MILLENIA SINGAPORE
I grew up in Seongnam, Gyeonggi-do in South Korea.
Drinking a Korean alcoholic beverage reminds of the good times I shared with friends. I love Korean drinks such as somaek, which is a mix of soju – a distilled spirit traditionally made from rice but more commonly from sweet potatoes and molasses today – and beer.
Both soju and somaek are popular among drinkers of all ages in South Korea. The latter, also known as Soju Bomb, first appeared in 2000, and became indispensable in Korean drinking culture.
The best way to enjoy somaek is to ensure that the ratio of soju to beer is 1:2, in a highball glass without ice.      
Do pair somaek with Tteokbokki (spicy rice cake) or any other spicy food. It's also enjoyable with Korean pork belly – the beer cocktail helps cleanse the oily palate and makes the meat taste incredibly good.
For Koreans, our drinking culture is more about conversation and building relationships with people. That is the most important takeaway for me in my bartending journey – building rapport with my guests across the bar.
DARIO KNOX, FOUNDER, THE OTHER ROOM, SINGAPORE MARRIOTT TANG PLAZA HOTEL
I come from Cascina, a small Tuscan town in the province of Pisa.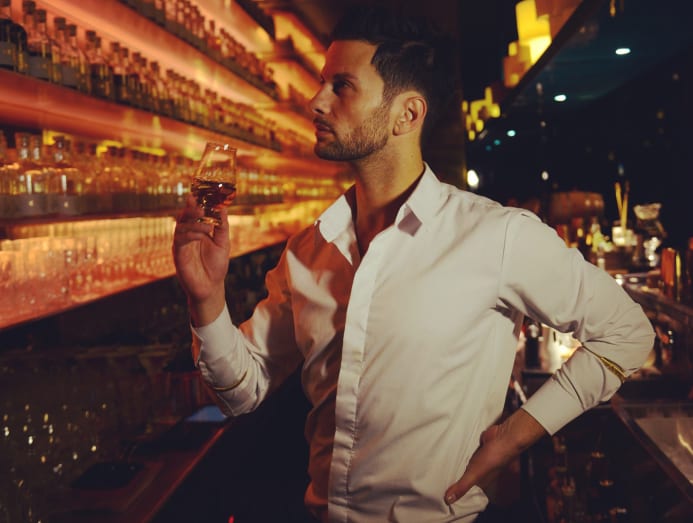 In the late 1990s and early 2000s, whenever I hung out with friends at one of the local bars, the older patrons would be drinking Bicicletta (Italian for bicycle), a cocktail of Campari bitters and white wine, while the younger customers like us would be drinking Sbagliato (Italian for mistake), a Negroni that uses sparkling wine instead of gin (and thus the "mistake" that inspired the drink's name).
As you can tell, we Italians are very big on bitters.
Bitters are an acquired taste. Since our early days on this planet, we are hardwired to reject anything that tastes bitter and, in some instances, sour. That's because our ancestral memory reminds us that those flavours, when found in nature, are associated with poison or spoiled products not fit for consumption.
But Italians develop an appreciation for bitter flavours in drinks from an early age, and that shapes our palate forever. Even our favourite soft drinks, such as Chinotto and Crodino, are very bitter when compared with those from the rest of the world.
So give me anything bitter – as bitter as you can – and we'll be friends.