Meet the entrepreneur who brought White Rabbit candy ice cream to Singapore
Singer-producer-turned-entrepreneur Dave Fu, son of 70s-era Taiwanese singer Bao Nana, introduced this modern spin to a nostalgic favourite to bring some cheer to Singaporeans during the pandemic.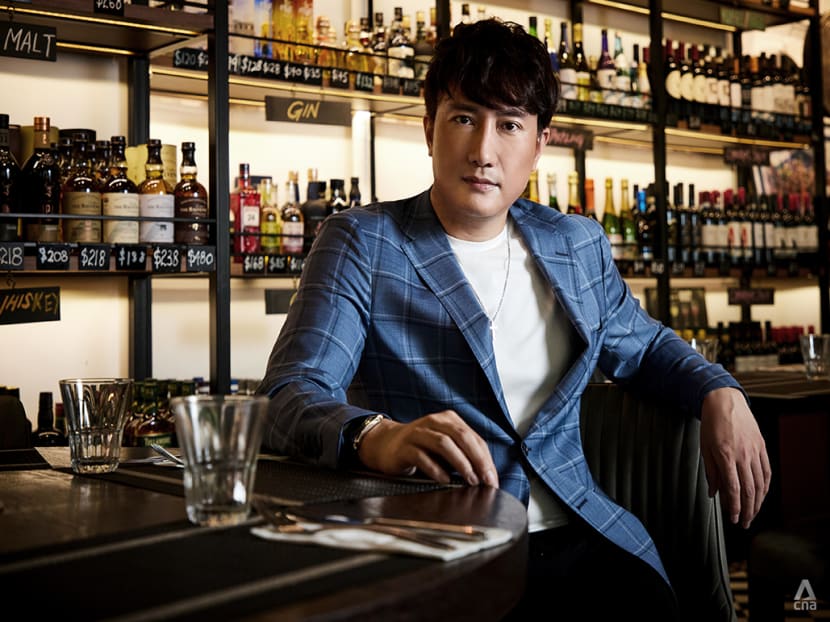 Chewy, creamy and with that unmistakable edible rice paper wrapper, just the thought of chomping down on a White Rabbit Creamy Candy is enough to bring on nostalgic, rose-tinted memories of carefree childhood days.
And while it is still possible to savour this classic candy these days, you can now also enjoy a refreshing spin to this familiar favourite – in the form of ice cream.
Incredibly, the ice cream, which is produced by the original Shanghai-based makers of the White Rabbit Creamy Candy, tastes exactly like the candy, down to its milky and deliciously gooey texture.
Now available at 63 NTUC FairPrice stores in Singapore as well as NTUC's Online Marketplace, Shopee SG and Lazada, local snack lovers have one man to thank for convincing the brand to import this product to the little red dot.
"I have loved eating the White Rabbit Creamy Candy ever since I was a child," said entrepreneur Dave Fu, who Chinese music lovers may recognise as the son of 70s Taiwanese songstress Bao Nana.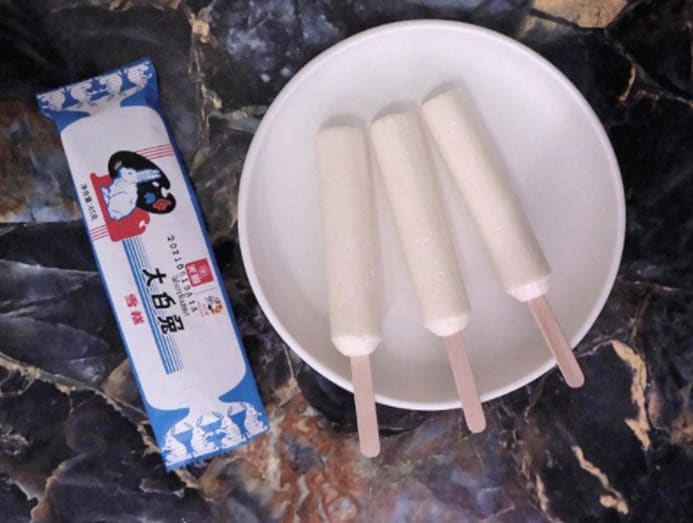 Before Fu, who is Singaporean, moved back to the country in 2019, he spent the past 15 years living in Taipei and Shanghai. During his international foray, he got to know the White Rabbit manufacturer in Shanghai.
It took him a year of negotiations before he was given the green light to be the distributor for the ice cream in Singapore last year. He also had to figure out the cold chain logistics of importing ice cream into the country. But the effort was worth it, he reflected.
"White Rabbit Ice Cream was a special product because it is such an iconic candy that we've all known since our childhood days." – Dave Fu
"During COVID-19, I evaluated some industries that I thought were doing well, such as healthcare, supermarkets and food delivery. I thought about the opportunities that I could find during this period. Food was one of the things that would sell well, as it is something that can bring people together. It is a common language among people, especially Singaporeans," he said.
"White Rabbit Ice Cream was a special product because it is such an iconic candy that we've all known since our childhood days. So I thought it would be a good product to introduce to Singapore."
His instinct proved to be accurate when his first container sold out within two months. He has plans to bring in more White Rabbit ice cream in different flavours as well as other merchandise such as tote bags, mugs and T-shirts.
This is not his first foray in the food import and distribution rodeo. Fu is also an importer of hairy crabs from Yang Cheng Lake in China, which is in season from October to January.
"I have been bringing the crabs from the farmer who supplies them to the Peace Hotel in Shanghai for my family and friends. So last year, I imported them for sale too," he said.
"The thing about being in the food business is that you get an immediate response. If people like the product, they will immediately tell you they love it so there is a lot of satisfaction."
That said, there are also challenges that come with the job. "For entrepreneurs and start-ups, you have to really get down and dirty. I think I have visited almost every NTUC where White Rabbit Ice Cream is stocked so that I know how things work on the ground. I also check every crab that arrives personally," he said.
He sometimes also has to cope with being underestimated or people thinking he is "naive" because he is a singer. For example, a livestream host he engaged to help sell the hairy crabs decided to undercut Fu's business by selling the crustaceans at a lower price. And for another business venture of importing personal protective equipment, medical grade 3-ply masks and KN95 masks, he said he had encounters with suppliers who scammed him of his deposit money.
"Overcoming these setbacks were very tough because in a business you need cash flow," he said. "But it is a challenge for me to try to overcome things that are seemingly very difficult. When I do business, I do it with sincerity and integrity so that people can see from the way I work that I am straightforward and trustworthy."
"The thing about being in the food business is that you get an immediate response. If people like the product, they will tell you they love it." – Dave Fu
His tip for those who may be facing business challenges is to take a step back. "The more 'kancheong' you are about stuff, the more you have to slow down rather than rush into it. It is only when you slow down that you can go faster. This is a life lesson that I learnt," he said.
He cites Eat That Frog!, a book by Brian Tracy, as a source of motivation. The metaphorical frog, which symbolises one's most challenging task for the day, is often also the thing that can lead to the greatest positive impact. "I tell myself that the big 'frog' is what I have to tackle first, whether it is facing rejection or having a difficult conversation. By filtering the noise, I can pick the most important tasks to focus on," he said.
While he has found a measure of success as an entrepreneur, Fu's first love for music and entertainment still remains. He runs an events management and production house, Hao Productions, and has also directed several short films, documentaries and two full-length feature films.
In 2020, he put together a livestream charity concert to raise funds for Ren Ci Hospital. It featured performances from singers including Jeff Chang, David Tao and Joanna Dong. He also performed two songs for the concert.
This year, he hopes to take some time to write more new music and says he would like to help to organise another charity concert.
"I hope to encourage others to believe in themselves, take the leap and achieve their goals. You do not have to always stay in your comfort zone and have regrets. Through the work I do, I hope to show that we can do business with integrity and honesty and succeed."
"I hope to encourage others to believe in themselves, take the leap and achieve their goals." – Dave Fu