No MSG? Why are these Asian chefs proudly embracing flavour enhancers?
From Hong Kong to Sydney, chefs continue to push back against the demonisation of an ingredient that defines the fifth taste – umami.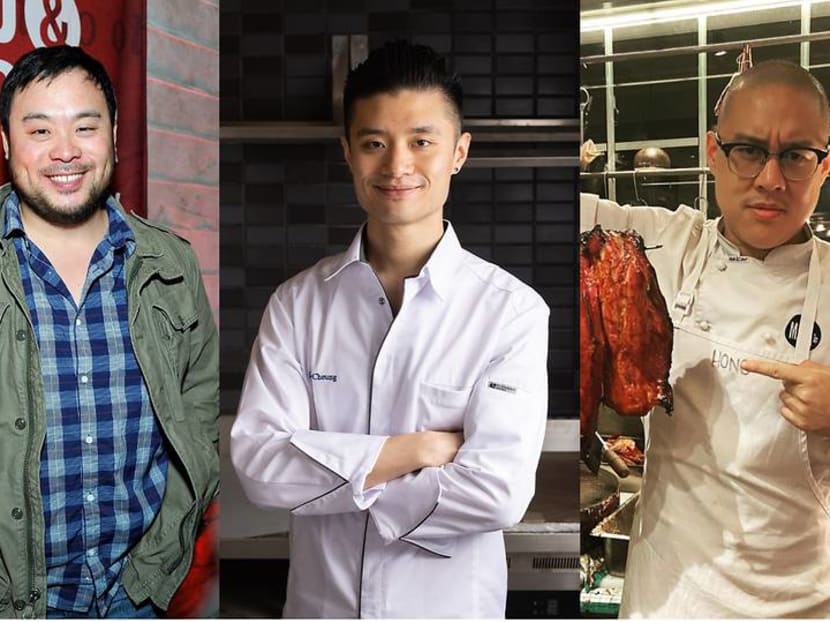 It's a sign seen outside many local restaurants in Hong Kong, especially in the (formerly) tourist-heavy streets of Soho, Tsim Sha Tsui and Wan Chai: NO MSG.
The same goes for cities around the world, from London to New York, Paris to Melbourne. No one wants headaches, dizziness, sweaty palms or their heart racing over lunch. Right?
But in countless tests over many decades, MSG (Monosodium Glutamate) has never been shown to actually bring on any of these alleged symptoms. So why then is MSG still so vilified, still such a culinary pariah?
If you'd believe the hype – and media hysteria – you'd think that MSG was more poison than a simple, natural seasoning.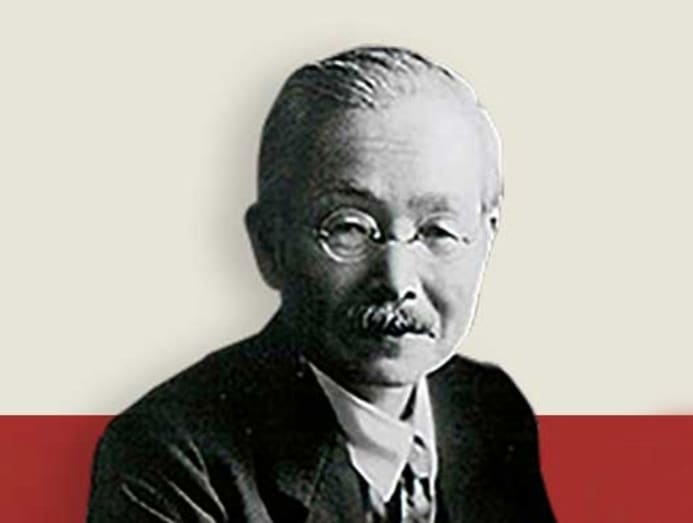 Back in 1908, a Japanese chemistry professor called Kikunae Ikeda was on a mission to find out what made his wife's kombu dashi broth so damn tasty, so deep in flavour – so moreish. He was able to pinpoint an amino acid called glutamate and named it umami after the Japanese word for delicious, umai.
The fifth taste was born, the culinary Holy Grail was found. But glutamates are hardly new, or products of a science lab – the average adult has about 2kg of glutamates inside him or her, while they're also found in foods such as mushrooms, tomatoes and Parmesan cheese.
Ikeda smartly and quickly saw the potential of the crystallised form of glutamic acid, added sodium to it and created the white powder we know as MSG. Mass production quickly followed with Ajinomoto, a Japanese company who in 2019 generated a cool US$6 billion in annual sales of seasonings and foods. Clearly Ikeda was onto something.
Little would he have known, however, the storm of controversy that would follow the analysis of his wife's soup and the simple isolation of an amino acid.
Much of the blame lies with the late Robert Ho Man Kwok, a doctor and researcher at the National Biomedical Research Foundation in Washington, DC. In 1968, he wrote a short letter to the New England Journal of Medicine explaining how, after eating in Chinese restaurants, he suffered symptoms such as "numbness in the back of the neck, gradually radiating to both arms and the back, general weakness, and palpitation."
He speculated that soy sauce, cooking wine or MSG could have been the culprit, but the damage was already done. The name of the letter? Chinese Restaurant Syndrome.
Thereafter, countless media reports stated the "illness" as fact, with the seasoning quickly assuming the role of culinary public enemy number one, first in the US and then later overseas.
The focus always seemed to be on Chinese or other Asian cuisines, despite the fact that MSG has been added to world-famous global food products and brands including fried chicken, pizza and table sauces since just after the second world war.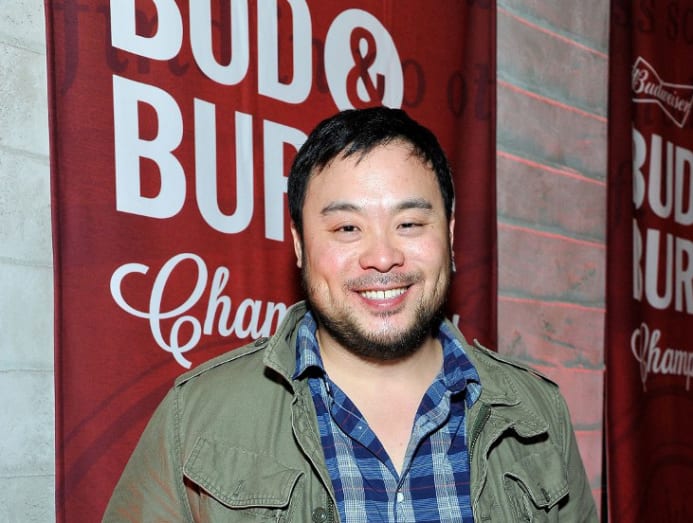 One of the first culinary stars to truly put his head above the parapet regarding MSG was David Chang, the Korean-American chef behind the Momofuku restaurant group as well as Netflix's cult culinary viewing, Ugly Delicious.
He has consistently sought to turn the ingredient's image on its head, not only saying that if he was stranded on a desert island and could have only one ingredient with him, he'd choose MSG, but also, "I can think of no other food ingredient or additive, at least in Western culture, that is as vilified as much as monosodium glutamate."
Chefs around the world have followed his lead in embracing the ingredient and proudly using it in their cuisine, trying to change its reputation in the process. Leonard Cheung is the talented and forthright chef at Cultivate in Hong Kong, an elegant 22-seat fine dining spot in the heart of Soho.
Classically trained in storied three-Michelin-starred restaurants including New York's Eleven Madison Park and Hong Kong's 8½ Otto e Mezzo Bombana, Cheung's eight-course tasting menu at Cultivate runs HK$1,288 (S$220) per person.
"I remember seeing many Vietnamese, Chinese and Japanese restaurants in America having to put out signs saying 'MSG Free' because Americans were so horrified by it until the early 2000s."
Cheung is clear on the difference that MSG can – and can't – have on his refined cuisine: "Just like salt, MSG cannot be used as the base for a flavour, or to substitute a certain taste – it can only help amplify and exaggerate a natural flavour base that is already in a soup, sauce, or a dry seasoning rub. MSG enhances that process of allowing your tongue to absorb more flavours of the actual ingredient, plus with a kick of glutamate."
He happily admits that he adds it to some of his own dishes.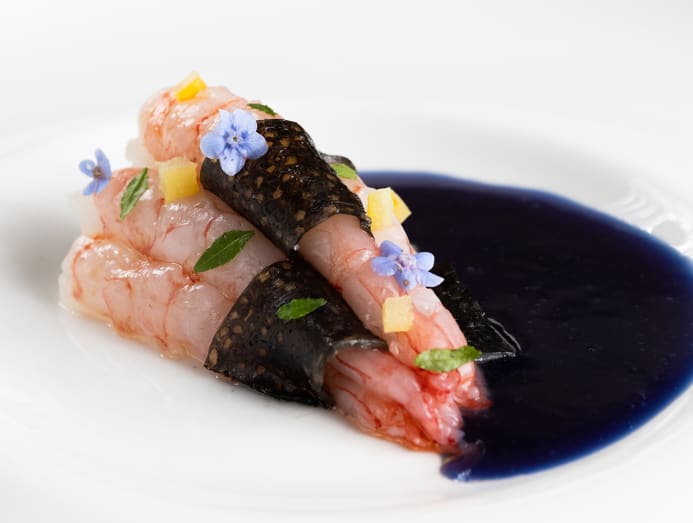 "I personally believe that there's nothing wrong with MSG, as long as you use a responsible amount of it. If I make a puree out of expensive 'umami' and 'high glutamic acid' ingredients – such as morels, truffles, or maitake mushrooms – it's a very expensive preparation and the end product may not even be as 'umami' concentrated as one might imagine.  That's why I would personally add a bit of MSG to enhance that flavour. I would also add a bit of MSG into a mushroom dashi, being careful not to add too much salt afterwards."
Indeed, an issue heard time and again is how MSG apparently causes thirst and dehydration, but he explains that when MSG is used in irresponsibly high levels, it causes just the same effect as eating foods with too much salt: "It is sodium, at the end of the day."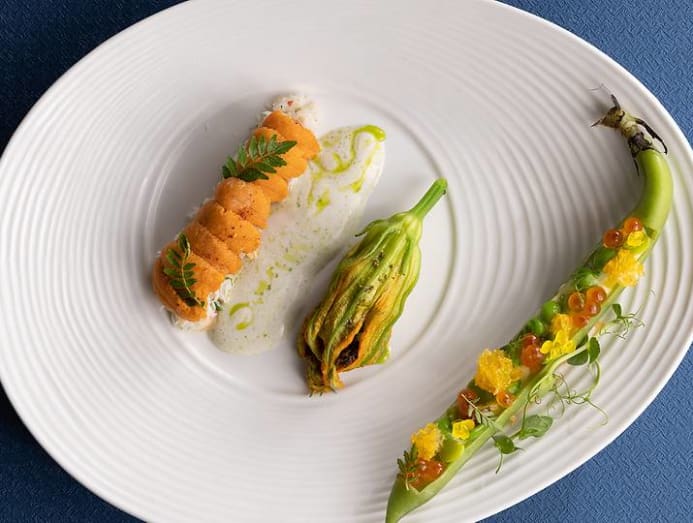 In a fascinating insight, Cheung also reveals that many Michelin-starred restaurants around the world use MSG.
"I have worked and staged at many famous Michelin-starred restaurants across the world, and I kid you not, some of those kitchens would add an excessive amount of MSG into purees, reductions, and even inside sous vide liquids. If Americans believe only Chinese and Southeast Asian restaurants use MSG, then they would be shocked to know that many Western restaurants and processed foods also contain a crazy amount of MSG."
Ultimately Cheung thinks that while progress on understanding MSG has been made in the US, ironically it's cities like Hong Kong that still face a perception battle.
"There hasn't been a David Chang or a famous local food writer in Hong Kong who has expelled the common outdated myths of using MSG. In the United States, diners in metropolitan cities are no longer fearful of the use of MSG, with so many famous voices speaking out against all the rumours and folklore of the unproven health effects.
"I believe it's harder to debunk the negative effects of MSG to local Hong Kongers. Let's be honest, Hong Kongers are pretty bad at listening to science. If we can't convince them that eating Thai watercress (Morning Glory) does not trigger cramps in the leg, we probably can't convince them that MSG has no negative effects in moderate amounts."
The final thoughts on MSG come from Australian chef, restaurateur, author and TV host Dan Hong. After working in some of Australia's most renowned spots including Tetsuya's, Marque and Bentley, Hong has opened a series of hugely popular restaurants including Ms G's, Sushi-E, Lotus Bistro, Queen Chow and most of all the Cantonese powerhouse Mr Wong.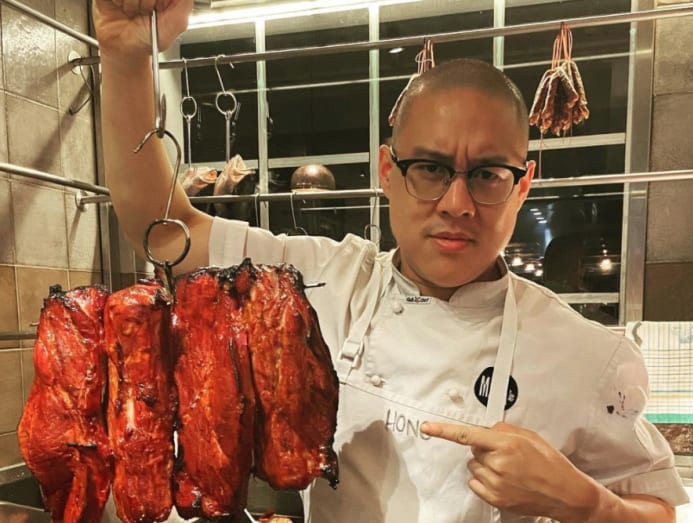 "MSG still has a semi-bad rep in Australia, especially regarding Asian restaurants, and still creates this stigma that if an Asian restaurant uses MSG, it must be a lower quality standard restaurant that uses cheap ingredients. You never see any TV celebrity chefs use it on camera, so that alone says it all."
In common with Cheung, Hong proudly uses it in some of his dishes and explains how it is critical in a number of classics.
"I use it to marinate seafood or meat for stir-frying or before deep-frying in Asian cookery, the classic marinade of salt, sugar, pepper, sesame oil and MSG. To put it simply, it enhances the natural flavour of the protein. I also use it in special seasoning salts, for example in deep-fried rock lobster with salt and pepper.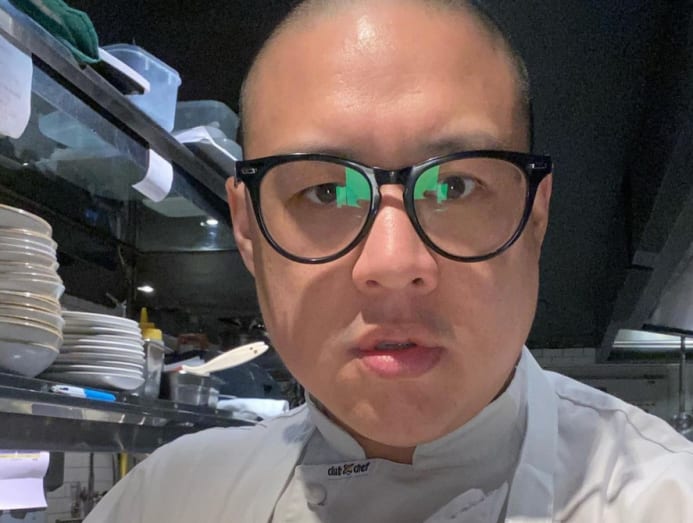 "It just wouldn't taste the same if we seasoned it simply with salt as it would be too salty. MSG rounds out the saltiness on the palate, making it more mouth-watering and balanced. A pinch of MSG in fried rice is also essential."
Hong adds that diners in his restaurants still ask staff whether they use MSG "almost every day". Despite everything, however, he agrees that MSG may eventually get rid of its demonised reputation – even if that time is still a long way off.
"In maybe 25 years or so, hopefully. It's mostly the older generations that ask about it and are the ones that still think it's a bad thing. I've found that generally the younger generation isn't as bothered."
So perhaps through a new wave of young diners and cooks, MSG will finally lose its controversial image – and even end up being embraced by those who have shunned it for so long.