Why do fashion insiders flock to Beams when they are in Japan?
Because they are always assured of the best of what our buyers curate, said Tatsuya Nakamura, the creative director of the Japanese fashion and lifestyle retailer.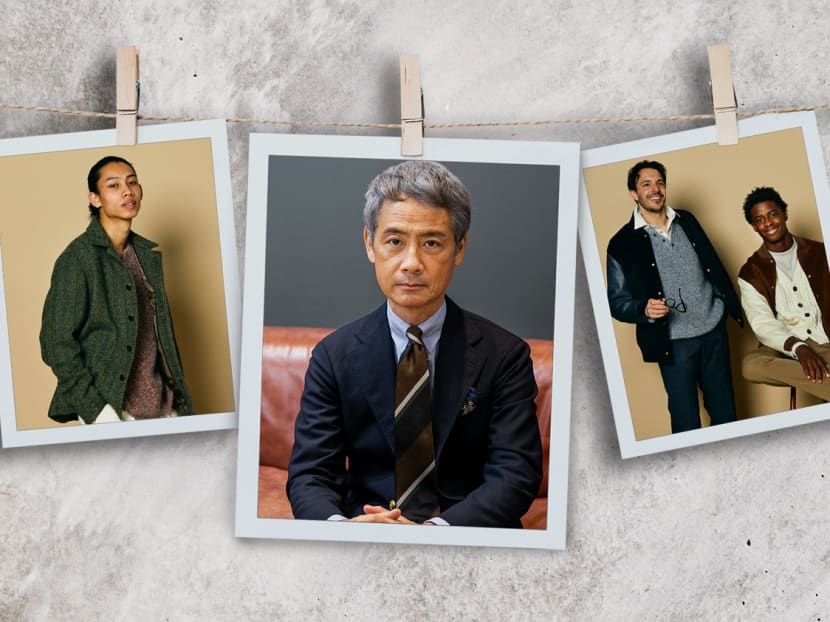 There is virtue in simplicity because it is timeless and chic. "Trend is an ugly word," said Tatsuya Nakamura, who feels that it is anathema to style because, "that's just now. It is limiting". The creative director of Japanese fashion and lifestyle empire, Beams, makes a strong case for "basic and exciting", a sartorial formula that has stood the test of time and made fashion insiders smitten and loyal to the brand.
At Beams, fashion and lifestyle have always been intertwined, and has been a backbone since the first shop was set up in Harajuku, Tokyo, back in 1976. Back then it was known as American Life Shop Beams.
The first store was a tiny space of 21.5 square metres (half the size of a two-bedroom HDB flat) modelled after a dorm room, with the collegiate student of the 50s in mind, stocking American casualwear and memorabilia, to showcase a desire for the American lifestyle. The genteel Nakamura chuckles recalling some of the items sold, which included mugs and also mousetraps.  
Today Beams has grown into a major fashion and lifestyle empire with over 150 stores widely spread across Japan and in international cities that include Taipei, Hong Kong, Beijing, and Bangkok. It carries international and Japanese designer items and has its own in-house label products that lend variety and depth to the merchandise mix. Alongside fashionwear (clothes, shoes, and accessories), are interior goods and home furnishing, for all you need in your everyday life. There are art galleries, cafes, and restaurants to complement your fashionable life.    
NOT A DEPARTMENT STORE
Yet to simply call the Beams empire a department chain like Marui or Isetan, does not do it justice and fails to capture its allure as a style mecca for fashion insiders. As Nakamura shared: "It is a multi-label shop that sells the best – whether in fabric, quality, design or make – from all over the world, a selective curation of the finest by the Beams buyers."
Unlike department stores, he elaborated, "which house different brands in different corners" and where merchandise is typically bought lock, stock and barrel, Beams prides itself on this selective curation of what's offered in its stores.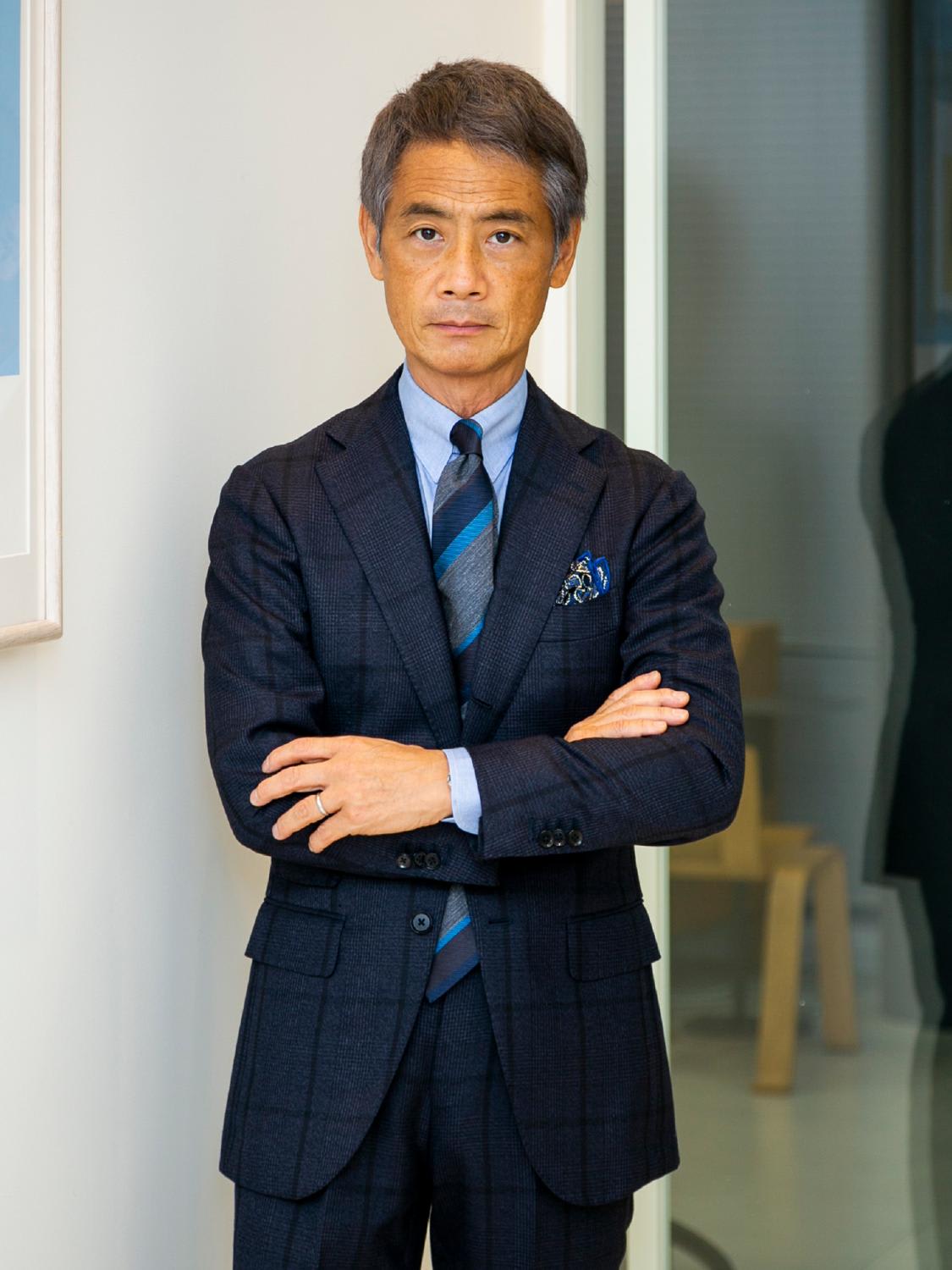 As such what you feel when you walk into any Beams store, feels very much like a "journey", one with a beautiful story of history, culture, and evolution, that gravitates to a purposeful destination: Enhancing your sartorial standing.
The Beams fashion philosophy is one that's not defined by trendiness or flashiness (read loud). It is instead one of elevated basics, artistry, and refinement with simplicity at its core. And a fastidious and meticulous eye for detail.
Whether it's sourcing the best raw denim for jeans; flat, matt buttons that add subtle refinement to a jacket; or label placements that sit flush and do not cut into your skin; to clever punctuations of colour (used discreetly) and quirky detail – they fall in with the Beams "basics and exciting" rule, a slogan that was previously used in its brand logo, but is still very much a stalwart of its fashion ethos.
A DISCERNING CUSTOMER
Likewise, the Beams customer is someone who loves and appreciates fashion but isn't beholden to its trendiness or fleetingness. They simply seek clothing or items that befit their stylish lifestyle. This is an individual who doesn't wear a head-to-toe designer trend that's straight from the look book but knows what lends value and gives their sartorial expressions resonance. It is someone who doesn't need to make noise (like a Ye or Kim type) to make an entrance, but who is truly stylish, not just fashionable. A person very much like Nakamura himself, who cuts a dashing and debonair figure always, in his sharply tailored suits or relaxed denims and his immaculately coiffed grey hair (it's thick and healthy).
His understanding of fashion – his effortless juxtaposition of formal tailoring and casual fabrics (like cotton, linen, or denim), his judicious use of tone-on-tone colour and contrasting accents that are more harmonious than jarring – is understated elegance at its finest. Quietly charming, yet says more about an inimitable style
This is what makes him a style sensei, held in awe by his buyers, and with a loyal following of customers, generation after generation. His Elements of Style blog is widely read by fashion insiders.
THE FLOOR INFLUENCERS
But it isn't a one-way street. While Beams started with the goal of changing the culture and customs of Japan's youth (opening their eyes in that sense), its recipe for success is also very shaped by what the customer wants.
While shopping online has become ubiquitous, "the shop is important", said Nakamura because it offers direct contact with the customer. That Beams buyers seem to nail down what their customer wants has largely to do with how they start on the shop floor.
Nakamura himself started out at Beams as a part-time staff during his university days before he joined them full-time as a buyer and rose the ranks to helm it as its creative director. While his portfolio has expanded, he still oversees the buying process and mentors his buyers. He keeps his keen pulse on things by visiting the shop floors, not just to supervise the layouts to see whether they flow organically, but to gain insights into the customer's perspective, which involves talking to customers and sometimes serving them, himself.
You might even bump into him at Beams House Marunouchi at Tokyo station, his favourite of the stores. Twenty years ago, it was the first store where he oversaw the direction of the store, from set up to finish, and is still a flagship boutique that does the best sales for the company. He cheekily added that the customer profile of the Beams customer is more mature, like him (the youthful looking creative director is in his late 50s but looks a decade younger).
"You see more things on the floor," he shared, and that's why Beams buyers start on the retail floors to understand what the customers are looking for. He believes firmly that "the experience on the floor is what makes them better buyers."
While Beams has many brands in its stable, and each buyer does bring to the table their individuality and expertise, yet when you look at it, the sum of parts paints a whole picture that still sells the Beams philosophy. "Balance has never been a problem because the core philosophy (basic and exciting) is ingrained," he said.
He shared proudly that "80 per cent of the time, our buyers make very spot-on buys, and there is only a 20 per cent margin of error." And it's a culture of ownership. For unlike typical department sales floor, where blame might be pushed to the retail staff for not working harder at getting sales, the revisions start at the buying level. "It's important that we're half step ahead of the customers but not get ahead of ourselves by projecting ideas they are not ready for."
CULTURAL ARBITERS
When Nakamura is not visiting his stores, he is on the search for what he can bring to his customers, not just regionally but from the world, over. It comes back again to the founding philosophy that Beams always has a global outlook, and its buyers are a community of cultural arbiters that curate the finest of what the world has to offer.
The brand collaborates with not just local Japanese designers but designers and companies from all over. Colony Clothing in Singapore, which is a fashion label and retailer, and founded by Kozo Kawamura, is one such example. Incidentally Kawamura himself is a Beams alumnus, with extensive years of experience working with Beams in Japan.  
Kawamura shared that one such collaboration was a batik reversible parka that sold through the Beams Plus collection. The batik print design came courtesy of culture historian, Peter Lee, who has over the years collected a wide range of Indonesian and Peranakan batik sarongs. These collaborations have a reciprocal arrangement that it gives young brands and designers greater exposure but is also an exchange of likeminded ideas with cultural nuance and depth that again bring excitement to customers.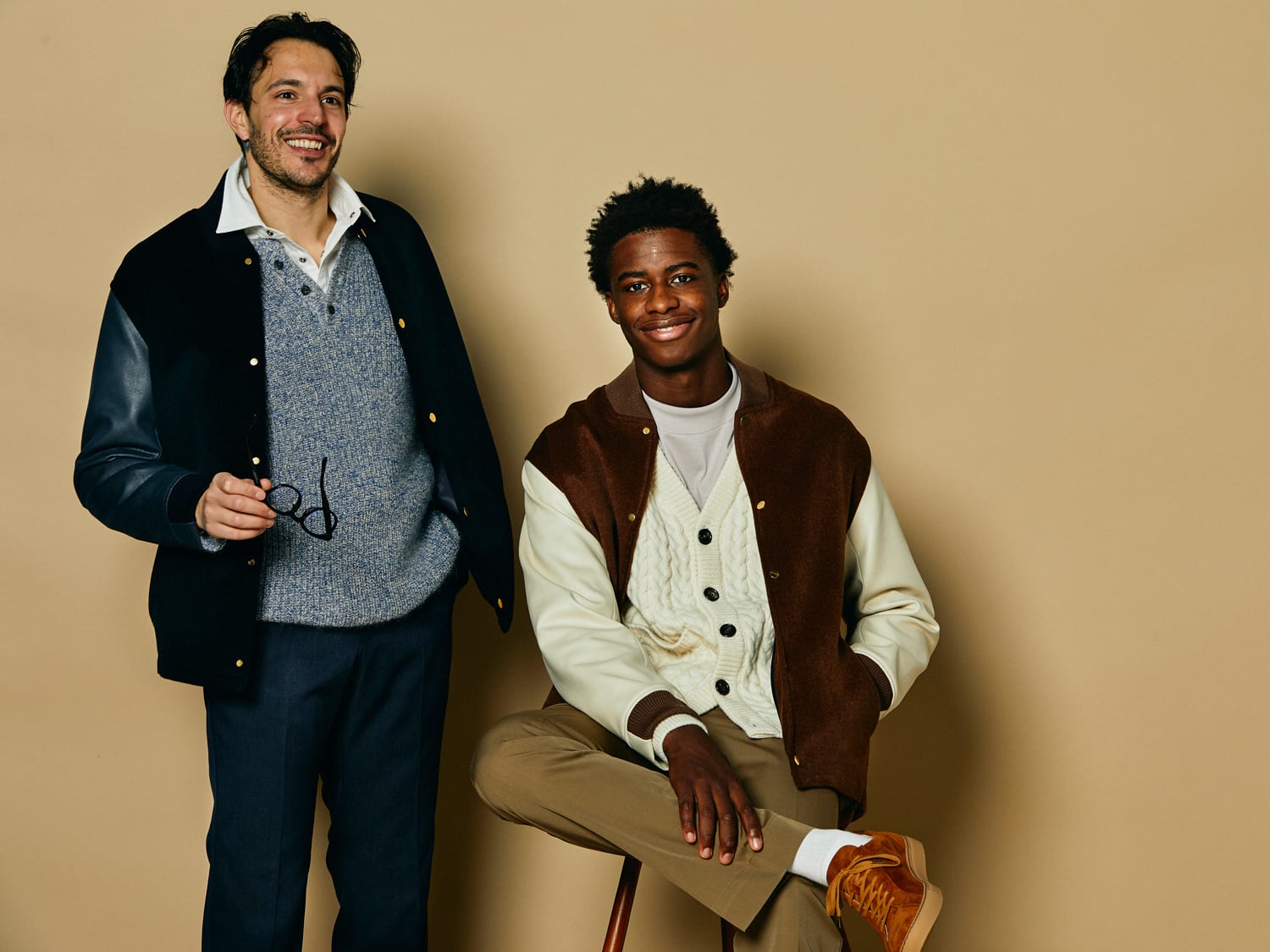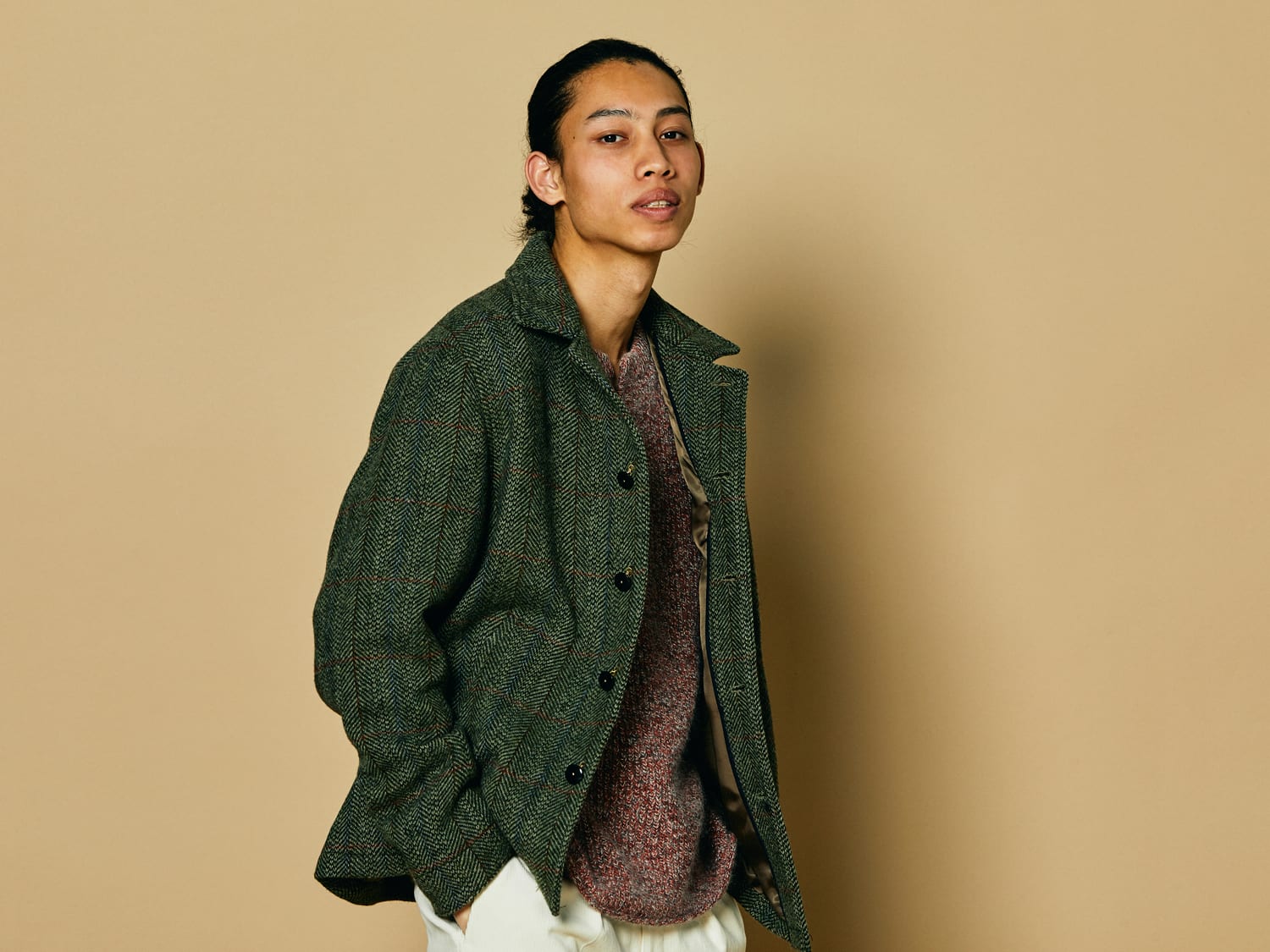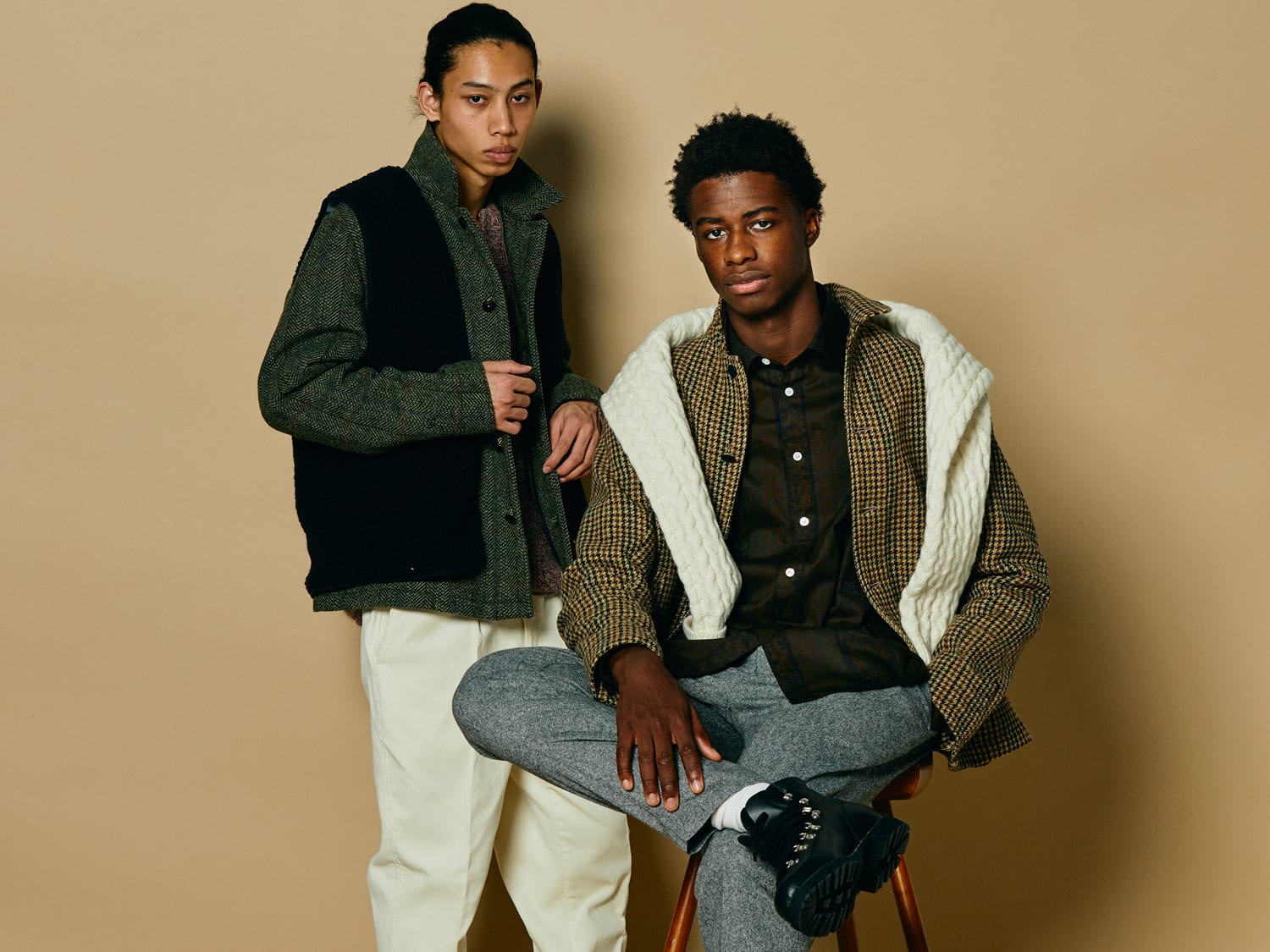 As such the "basic and exciting" principle has now evolved into an overarching ethos of "Big Minor Spirit". Nakamura explained: "The big is a global reach that transcends borders, seeking out what's next, what's fresh, but we will always be guided by the core philosophies that has made Beams what it is."
It means that even after 35 years and counting, there is much to be excited about in his job. "I am still pacing retail floors and on the hunt. I'm still one of the busiest buyers. I still experience bouts of second-guessing. I try on everything, because the touchpoints are important, the fit is important, how the fabric feels, the little details that raise the bar," he shared.  
What it means for you and me, and every single Beams customer, is that "Beams is your personal shopper, because everything has been carefully curated," he said. And that is his solid assurance.