Why this Michelin-starred French chef in Hong Kong created a keto menu in his restaurant Clarence
Chef Olivier Elzer is as recognised for his kitchen accolades – he currently holds 25 Michelin stars – as he is for his impressive physique.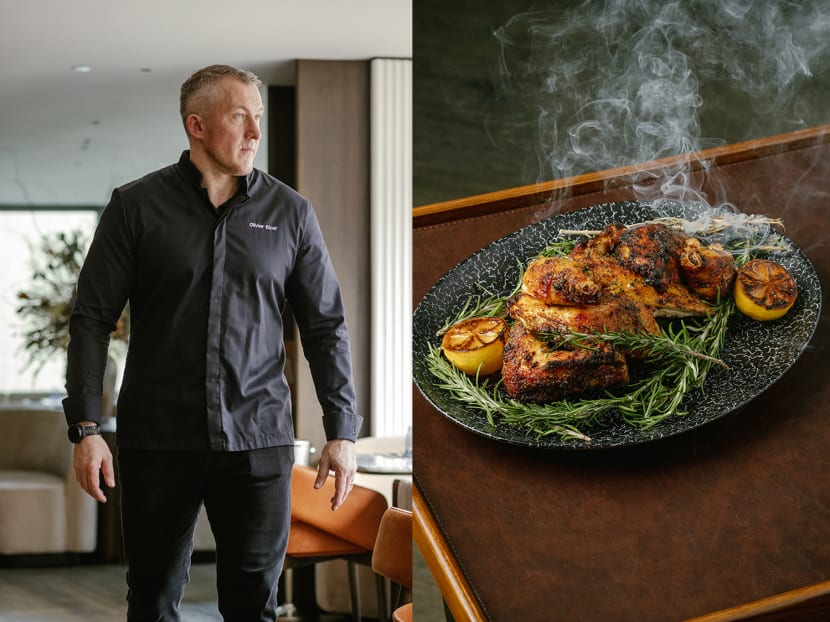 They say you should never trust a skinny chef, but how about an ultra-buff one? Enter Olivier Elzer, chef of restaurants L'Envol and Clarence, who is 108kg of pure muscle. Clad in a black tee and skin-tight leggings at his local Muay Thai gym, Kwoon – where we were given a taste of his rigorous workout regime ahead of his new keto menu at Clarence – he looks more like a member of the Marvel franchise than he does a Michelin-starred chef.
"I'd always been active as a kid and played a lot of professional handball and football growing up," said Elzer. But after starting his culinary career at the age of 18, long hours in the kitchen left little time for training and over the years, "my work had to become my sport". In 2009, Elzer moved to Hong Kong to work as head chef at Pierre (by Pierre Gagnaire) and then at L'Atelier de Joël Robuchon Hong Kong, gaining himself several Michelin stars in the process but also some unwanted weight. 
Showing a before-and-after photo as proof, Elzer said: "I gained so much weight due to all the tastings and trainings, and decided that I couldn't let myself down further." In 2013, he restarted his health journey with an intense workout schedule that he still keeps up with today – six days a week, often two workouts a day (from weight lifting and Muay Thai to triathlon training), and switching things up every month or so to keep things interesting. 
Whatever he's doing is working, because these days, Elzer is as recognised for his kitchen accolades – he holds 25 Michelin stars over a span of 10 years – as he is for his impressive physique. In fact, that is how the ketogenic menu at Clarence actually came about. 
"I was always being asked how I stay fit despite being a chef and where to eat keto," he said. "So I decided that it was time for me to do something for Clarence and my guests." Working with Oliver Smith, the co-founder of Ketogenic Asia, he created a keto-aligned menu with "just" 1,088 calories and no more than 10g of net carbs using high quality proteins, healthy fats and sauces on the side. The result is a five-course menu that won't throw guests out of ketosis – the metabolic state where your body burns fat instead of glucose for energy. 
Introduced at Clarence this summer (but available anytime, according to Elzer), the keto menu starts with Alaskan king crab with tomato pulp and eggplant caviar, five-spice tuna with avocado puree, and three skewers of Chilean sea bass, baby squid and pork pluma. This is followed by two mains – a tender and tasty skate wing cooked teppan with endives Comte salade and yellow chicken with Basquaise garnish – and a bowl of seasonal berries with raspberry sorbet that won't spike glucose levels. 
"People like French food but they think it's too fattening or rich," said Elzer, whose mission as a chef is to make French cuisine healthier and lighter. Although he hasn't tried the keto diet himself, he saw firsthand the many benefits – and challenges – that it had on his wife during her eight months on keto, especially when they were dining out.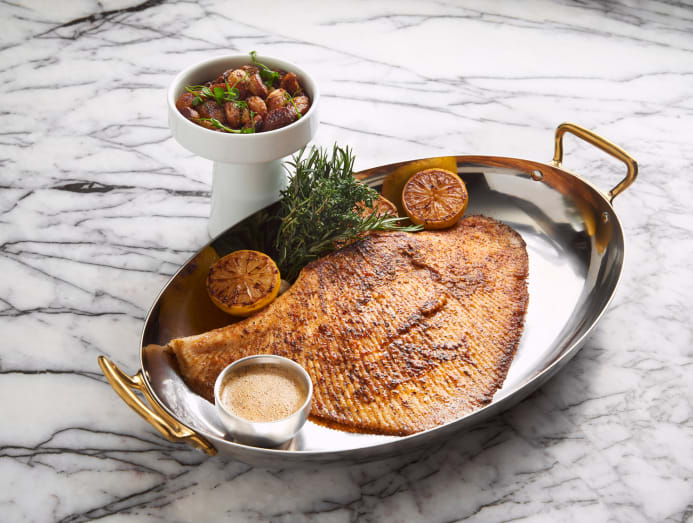 "There just aren't many options out there when you can't have any sugar, rice, pasta or bread," Elzer continued. "That's why I wanted to create a proper keto menu that doesn't compromise on quality or taste, and I'm thinking of adding a calories-driven or vegan menu next."
He insists, however, that Clarence won't be changing its focus towards diet menus anytime soon, even though most of its dishes are already keto-friendly. "At the end of the day, Clarence is still a classic French brasserie where we focus on cooking on the bone, over charcoal and with less butter. People tend to think that keto or vegan food tastes bad, and I want to change this perception."  
Aside from the new keto menu in Hong Kong, Elzer has been busy working on his latest restaurant, Seasons by Olivier E, that will open at W Taipei in late September. An all-day dining destination, guests can expect a "seasonal and classic French menu that embraces the local culture of Taipei", much like the old Seasons in Hong Kong. And while opening a new restaurant is always stressful, Elzer is keeping his weight in check this time with a new weight-loss tactic. 
"What works really well for me is intermittent fasting," said Elzer, who usually fasts between 3pm and 7am on weekdays. During his recent trip to Taipei, he even went three-and-a-half days without eating (84 hours in total) to help cleanse and shrink his gut. Walking is another one of his secret weapons for weight loss – an exercise that he says is hugely underrated.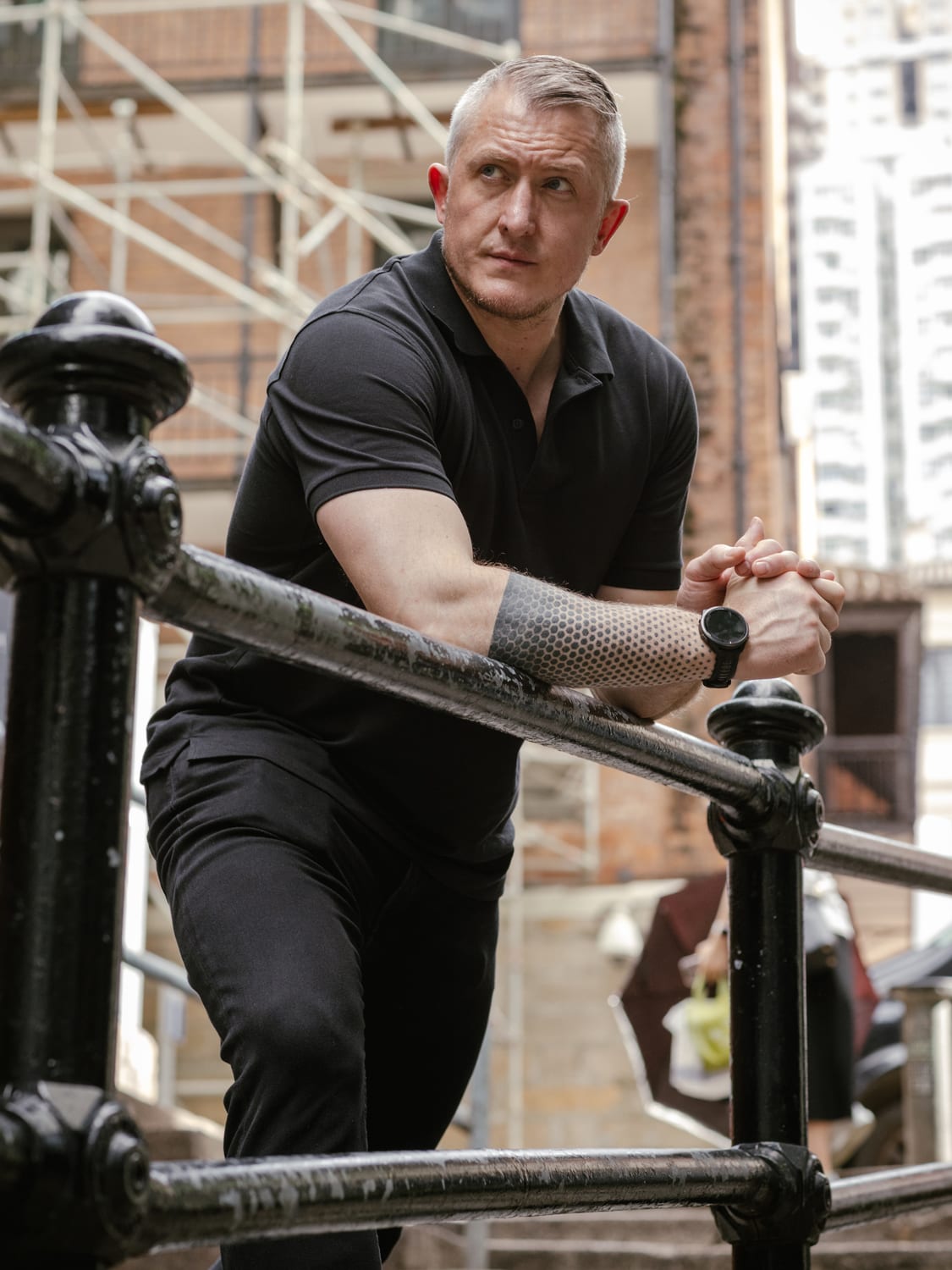 For someone who spends as much time on his health as he does in the kitchen, it's clear that Elzer's chubby days are behind him. "Back in the day, people were worried about food and it was a good sign to see a fat chef," he explains. "But nowadays with social media, I think it's important for chefs to look good – take Daniel [Humm] of Eleven Madison Park and Gordon Ramsay, for instance, who are pretty fit." 
He added: "These days, we need to participate in shows, interviews and events, and for me, being a showcase of a chef who is fit and healthy is pretty positive."