CEO Conversations: Will younger ultra-luxury buyers still want a Rolls-Royce?
Rolls-Royce CEO Torsten Muller-Otvos tells CNA Luxury how the legendary British automobile brand intends on staying relevant for decades to come.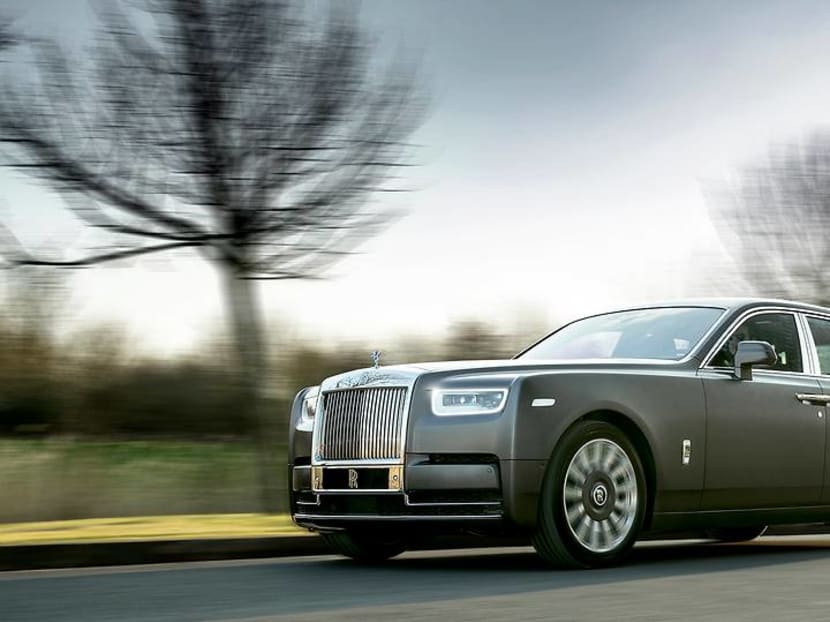 One doesn't merely buy a Rolls-Royce. Rather, one commissions a Rolls-Royce, as one would a work of art, says its CEO Torsten Muller-Otvos.
Customising a Rolls-Royce could be as simple as painting one in an exact shade of royal purple, or laying down crocodile leather upholstery, but should you have the financial and temporal wherewithal, you could have a fully customised, one-off car ("coachbuilt", as they say in the business), as a buyer did in 2017 with the Sweptail coupe.
But what of changing consumer sentiment? Will younger buyers still want to buy that Rolls-Royce is peddling? A brand that has built its reputation on the back of a now-somewhat antiquated notion of the traditional limousine?
This is a point Muller-Otvos acknowledges, citing how the ultra-luxury consumer these days is not only getting younger, they are also less interested in the sort of buttoned-up luxury their forebears consumed.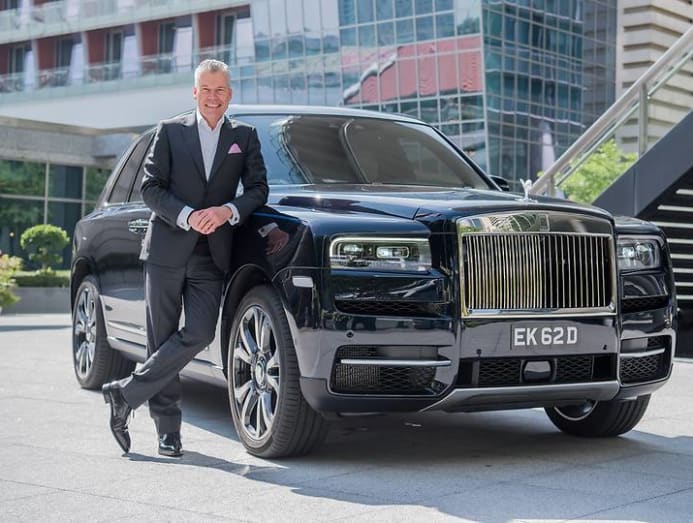 The shift towards the casual has happened in an exceptionally rapid fashion, "much more so than even eight years ago", when Muller-Otvos' tenure at the helm of Rolls-Royce began.
Muller-Otvos then bristled a little when we suggested that perhaps Millennials may not be as interested in owning a Rolls-Royce or, for that matter, cars in general, as the generation before it.
"In 2010, the average age of our buyers was 56, we're now down to 43. This is remarkable, because for every owner who's 60, you need to have somebody in their late 20s, I don't see younger ones shying away. And we also have plenty of clients in Silicon Valley who might drive a Toyota Prius on the weekdays to work, but on the weekends, they play."
"Even if public transportation and ride sharing has almost completely taken over in 20 years, there will still be a small segment of the market that wants to travel differently."
Perhaps we shouldn't have mentioned a Rolls-Royce in the same breath as a regular car. Or perhaps we failed to acknowledge how Rolls-Royce is changing, albeit in its own way.
"When we introduced our fastback coupe Wraith in 2013, it was a little revolution, a body style never before seen in a Rolls-Royce. Then we introduced Dawn, and Black Badge, which came as a bit of a shock to some people with its black-tinted Spirit of Ecstasy," said Muller-Otvos.
"It all paid off extremely well for us – but in a way, we expected this. If you're not prepared to move the brand, even in a dramatic fashion, you're going to sink into history."
The German CEO is not afraid of further advancing that revolution. In early 2016, the company unveiled the 103EX, a car that nominally resembles a traditional Rolls-Royce limousine on the outside – complete with the brand's signature Pantheon grille and Spirit of Ecstasy bonnet ornament – but is actually on the bleeding edge of technology.
"That's exactly what we see as the future of the brand: Fully electric, autonomous, artificial intelligence, coachbuilt bodies. Even if public transportation and ride sharing has almost completely taken over in 20 years, there will still be a small segment of the market that wants to travel differently," said Muller-Otvos.
Especially when taking the brand's fan base into consideration. "Twenty per cent of our clients are pop stars, film stars, whatever," Muller-Otvos told Australia's CEO Magazine in March.
"And don't forget our price position – we never lowered it."
"And I'll bet big money it will exist, even in 20 or 30 years. This is our segment, and we'll ensure that our clients then will be able to travel in a different way to how normal people do," he asserted to CNA Luxury.
Perhaps as radical as that self-driving, all-electric vision of the future, is the Cullinan SUV, Rolls-Royce's latest product. A decade ago, the mere idea of Rolls-Royce building an SUV would have been incredulous.
But Muller-Otvos insists that the Wraith, Dawn, any one of its Black Badge variants, and the Cullinan is every bit a Rolls-Royce. And that's because a Rolls-Royce is so much more than a body style, apparently.
"I think those cars have moved the needle for Rolls-Royce, while still maintaining our heritage and our basic ethos of perfection in every single detail. The best quality materials, bespoke craftsmanship – that is what Rolls-Royce is about," he said.
"And don't forget our price position," added Muller-Otvos, "we never lowered it."
So, while the brand is changing, and heaven only knows what Rolls-Royce Motor Cars of Goodwood, West Sussex, England, will look like in two or three decades, perhaps there will be one aspect that won't.