The young Malaysian architects striving to improve quality of life and space
Meet the new wave of talented Malaysian architects and designers more interested in improving the way we live through their work rather than creating iconic buildings.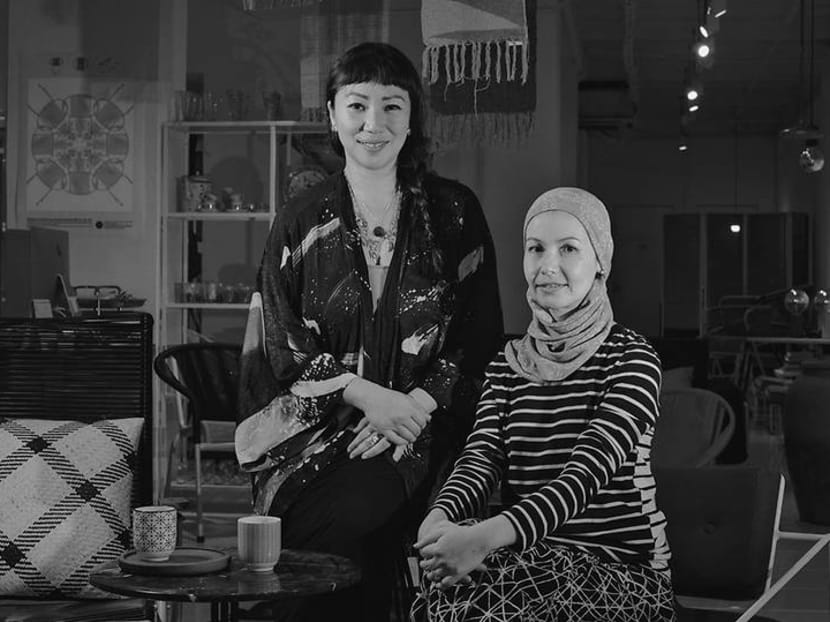 Much has been said about "star-chitects" and how the 20th century fed the obsession for blockbuster buildings driven by larger-than-life characters. Malaysia, too, has not been immune to this phenomenon, with buildings by Cesar Pelli and Lord Norman Forster dominating Kuala Lumpur's skyline.
However, as the economy slows and the rakyat tire of monoliths like the controversy-ridden Exchange 106 (a 95-storey skyscraper in the new Tun Razak Exchange financial district), architectural vision seems to be manifesting in more modest but not necessarily less worthy forms.
The mood now is more collaborative and cross-disciplinary – less of the architect in an ivory tower and more of architects working with fellow designers from fields ranging from graphic design to landscape architecture, all in an effort to create spaces to be experienced rather than just admired.
Here, we meet four architecture firms inspiring their peers and the general public with such work.
WHY FAKE IT WHEN YOU CAN MAKE IT
When Farah Azizan and Adela Askandar started Studio Bikin in 2012, they deliberately eschewed using their names for their studio and chose instead a colloquial word to mean "do" or "make". A statement of intent, it also reflects their aspirations for their context-driven work.
"We often use simple, honest materials that age well in our climate. This means more of the budget goes towards paying for skilled craftsmen. This way we can keep these rapidly disappearing skills alive instead of replacing them with imported materials," explained Askandar.
The studio, whose work has grown in range and ambition since its inception, includes The Row Kuala Lumpur, the reinvention of a row of 1950s shophouses into a mixed used complex filled with natural light and lush landscaping; and The Commons Kuching, which transformed The Old Courthouse (a heritage building) into a tropical cafe and lounge juxtaposing vintage and modernity.
Studio Bikin has been extremely sought-after in designing private residences, whether converting banal mid-terrace houses and bungalows or new builds into joyous celebrations of materiality and spatial optimisation. Their furniture arm, Kedai Bikin, has also grown from a pop-up to a permanent outlet. Apart from showcasing their quirky local inflected pieces, the store carries furniture and homeware by regional designers.
HEAR ME RAW
Kuala Lumpur's Petaling Street used to be the preserve of tourists and unsavoury activities. The last five years, however, has seen the arrival of cool cafes and bars, the most Instagrammed being ChoCha Foodstore.
Set in an abandoned hotel built in the 1920s, the cafe is replete with the Insta-worthy combination of retro finishes, eclectic furniture and atmospheric lighting, and is designed and owned by Penny Ng and Shin Chang of design firm Mentah (Raw) Matter.
Apart from the cosmetic, structural components were put in to make it habitable, as Chang wanted to demonstrate the value of repurposing rather than demolishing old buildings.
Since ChoCha Foodstore, the duo have continued along the same vein in JOLOKO, KL's hippest Afro-Carribean restaurant and bar set in a colonial terrace in Chow Kit. Feted since its 2018 opening, JOLOKO's success to a large extent is due to its beautifully detailed interiors – an alchemy of derelict chic, naive art and tropical exuberance.
Like ChoCha, JOLOKO encapsulates the Mentah Matter design ethos. "Our spaces are always human centric with human scale. We always look into designing the journey and enhancing the experience of a space because people are the key and soul to a space," enthused Chang.
This approach has evolved from just looking at the design aspect to creating "content" to drive people to use a space, a development apparent in REXKL, a revamp of an old cinema in Petaling Street into an creative hub for entrepreneurs and artists and Rumpun, a retreat in Janda Baik comprising craftsman villas on 21 acres of lush hilly land.
THE BIG IDEA
Multi-award winning architecture and interior design firm Ideaworkshop has tackled diverse projects ranging from private villas to industrial buildings.
Comprising three partners, Hau Woon San, PC Lim and Shin Tseng, Hau and Lim manage the team in their Malacca office while Shin leads the team in Kuala Lumpur. Malacca is where the firm put down roots and has produced examples of superb adaptive re-use projects beginning with Ideaworkshop's own office, set in a heritage building on Jalan Tengkara.
Other projects like Bites cafe, Geographer cafe and the recently opened Liu Men Hotel have also upped the design ante in this UNESCO Heritage city.
Meanwhile in KL, Tseng and his team's office for Mindvalley Creative, a personal growth company, created a stir for its bold rethinking of a workspace inspired by the jungle gym playscape and Antonio Gaudi's Sagrada Familia.
A triumph of concept, function and aesthetics, the MindValley office encapsulates Ideaworkshop's design principles. "There's always some discourse on how we can improve lives or quality in every project we do. We believe that no idea is too small as the action of realising the idea is the key to making a project successful," said Tseng. Success to the team is keeping that idea alive till the end of the project, and having a measurable impact: "Design then becomes a means to achieve the goal. We try to avoid only designing something beautiful without pushing through an idea because to create impact in a project, there must be a purpose."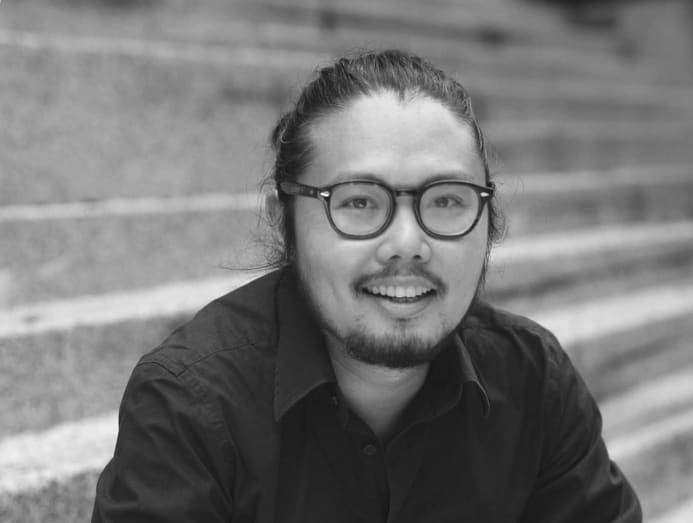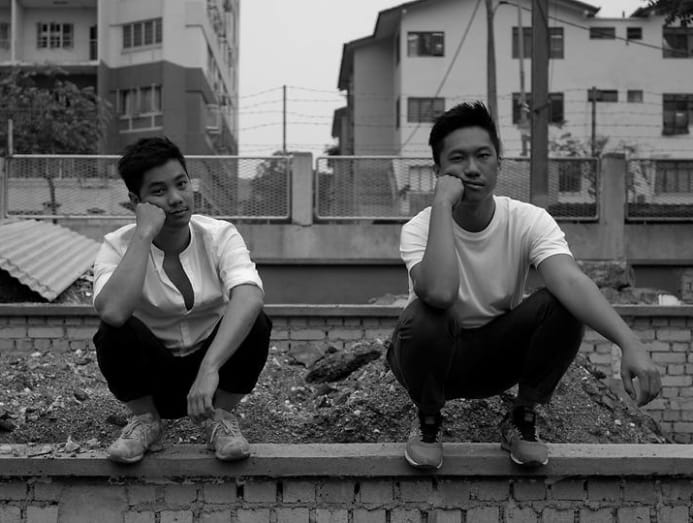 With a name like POW Ideas, it's clear that this young architecture and design studio wants to make an impact. Co-founded by Jun Ong and Kyle E Yon in 2015, both were trained as architects in Melbourne and London but with different interests, Ong in artistic light installations and Kyle in landscape design.
They coined the name POW to describe their work attitude of creating designs with that extra "pow" while "Ideas" came from wanting to encourage cross-collaboration with creatives outside of their respective fields.
In the short time since they started, Ong and Yon have planted their Pow and Ideas in many corners of the city with their arty, urban take on design. Projects like The Swimming Club in The Kuala Lumpur Journal Hotel – a rooftop pool, bar and event space – was inspired by David Hockney's dreamy pastel palette while their hipster f&b outlets, pocket park and light installation at APW, an industrial event space in Bangsar, has launched a thousand Instagram posts.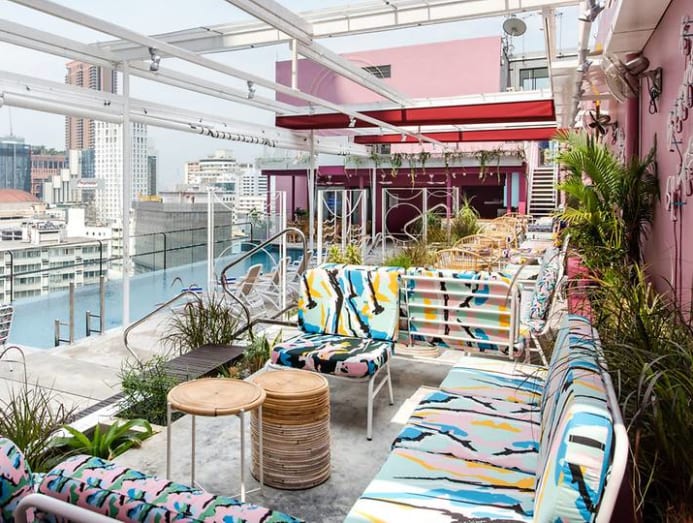 "As architects, we have the opportunity to create new encounters through our planning and design. Even if it's a small project, we always ask ourselves how to collide different functions together and create new ways of working or living rather than being overly engrossed in the furniture selection or tile colour choice," stressed Ong.
Since their inception, POW Ideas has completed an impressive 80 projects, from private homes to large commercial projects, but remain dedicated to their artistic roots and work on installations for commissions and events. In fact, in 2020 POW Ideas will be the first Malaysian architects to showcase their work at the Venice Biennale, an interactive fortune-telling booth called Gerai Tai Tai.
Even though POW Ideas have the youngest studio among the featured architects, the volume and appreciative reception of their work speak to how Malaysians are opening up to more adventurous design from less mainstream proponents. This enthusiasm is echoed by Ong: "We think it's an exciting time to be a designer in Malaysia now, there is an influx of new and young designers starting out on their own and forming collaboratives. Clients are also more experimental and receptive to new bold ideas."
It's taken it's time to get there but it sounds like local designers are well on their way to forging a uniquely modern Malaysian design vocabulary.