'If your family's interests are first, everything else will fall into place': YTL Hotels' VP Geraldine Dreiser
Whether at work or at home, YTL Hotel's Geraldine Dreiser believes in being driven by values and hard work.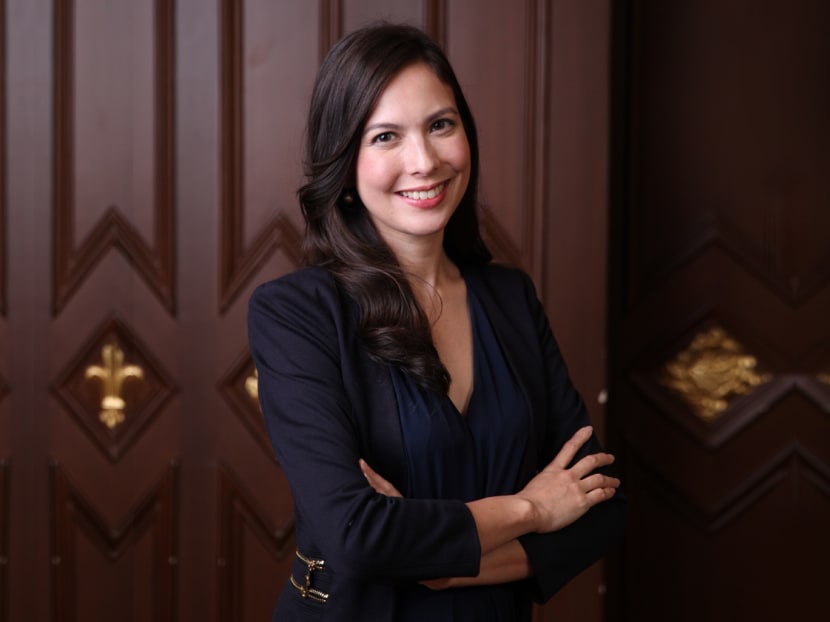 To say that Geraldine Dreiser has her hands full is an understatement. The vice-president of marketing and communications at YTL Hotels oversees public relations for the brand's 32 properties and is constantly dreaming up memorable experiences for guests there. Not only does she have to impress sophisticated luxury travellers who have seen it all, she is also nurturing six munchkins of her own who want to know it all — from one-year-old twins to an eight-year-old.
Dreiser, whose previous work stints include managing Singapore Airlines and American Express' top-tier customers and executing the brands' marketing and branding campaigns, is married to Jacob Yeoh, deputy CEO of YTL Communications. Both YTL Hotels and YTL Communications are part of the 30-year-old YTL Corporation headquartered in Kuala Lumpur, helmed by Jacob's father Tan Sri Francis Yeoh, who is the group managing director.
While it all sounds like big expectations on Dreiser's shoulders, the bioscience graduate from the National University of Singapore is relishing the challenges in the fast-evolving luxury travel landscape as much as motherhood.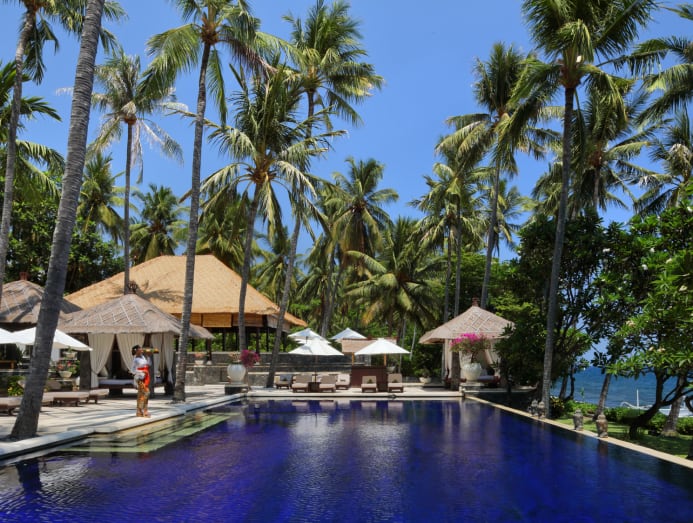 She shared: "In luxury travel, the hardware is always going to be important. Travellers love their creature comforts such as high thread-count sheets and pillows, etc, but these are easy to emulate. Now, it's about authentic experiences and how well the luxury travel service provider can deliver that.
"People don't want to go somewhere and just be cocooned in the lap of luxury. They want to be able to experience culture and different experiences that they won't have back home and have a first-hand view into a different way of living."
For Dreiser, this means creating meaningful activities that encourage guests to explore the destination and soak in its history. It could be spotting Proboscis monkeys at Gaya Island Resort in Sabah, East Malaysia or doing a run-hike-swim as part of the Chapman's Challenge at Pangkor Laut Resort, located on an island off the western coast of Malaysia. This race was inspired by a British colonel's swim to safety in 1945 across the isle's Emerald Bay after hiding from the Japanese for more than three years.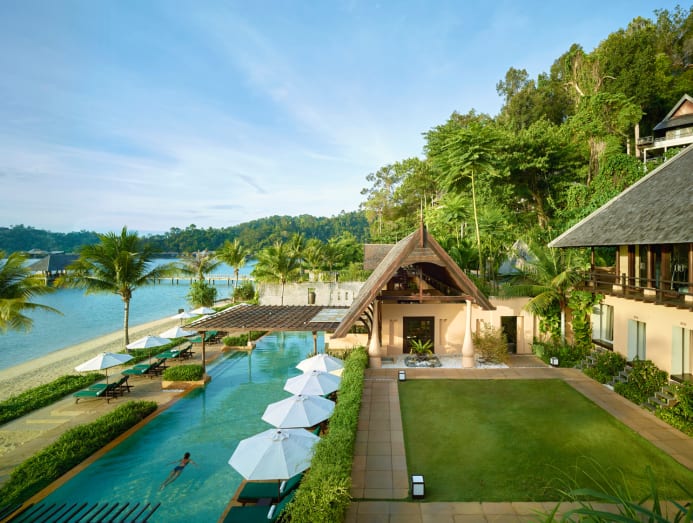 In the United Kingdom, The Academy Hotel, located in the literary neighbourhood of Bloomsbury, has an English afternoon tea with Asian riffs that harken to a story by Chinese novelist Lao She while Monkey Island Estate's rustic shepherd huts form the perfect backdrop for a picnic, barbecue or a spot of stargazing on the lawn.
As part of YTL Hotels' sustainability focus, Dreiser shared it is important that projects are self-sustaining in the long run. For example, YTL's Tanjong Jara Resort has been running a turtle hatchery project for the past eight years in partnership with local non-government organisation Lang Tengah Turtle Watch.
The hotel, located in Terengganu, off the eastern coast of Peninsula Malaysia, built a hatchery to protect turtle eggs from would-be poachers. Tanjong Jara also purchases the eggs taken by poachers so that the hatchlings have a chance of being eventually released back into the sea. Dreiser explained: "The hatcheries are eco-friendly and built to suit the environment. Our guests get to see the hatchlings make their way to the sea about three times a week during the hatching season from March to October. The impact on the environment and the community are there and it is a sustainable practice that runs on its own.
Another YTL property, Gaya Island Resort in Kota Kinabalu, also has turtle rescue and coral reef restoration programmes as well as weekly conservation talks for guests. It also trains local fishermen how to use less environmentally harmful fishing practices and how to reduce floating debris through recycling.
NAVIGATING BLURRED WORK-LIFE BOUNDARIES
Working in a family-run business means that conversations can often segue from boardroom topics to family matters even at the dinner table. Conflicts are inevitable, said Dreiser, "but at the end of the day, everyone still gets along. What I appreciate is a very strong value-driven system behind how decisions are made."
With the birth of her youngest twins, Dreiser knew that she could not work the same way anymore. Having formed a "stable and strong team" in the nine years she has been with the company, she now focuses on setting YTL Hotels' overall public relations strategy and working with their local offices around the world to implement strategies in key operation markets, such as Malaysia, Japan, the United Kingdom and Australia. Modelling good work ethic is important to Dreiser. She said: "I always tell my children that they may not be the smartest but they can work the hardest; and that will still get you success and where you need to be."
Even family vacations are mostly spent in YTL hotels in Malaysia. "It's much easier to move around in a car than going through airport immigration with six children!" she explained, before sheepishly admitting that she also uses the time to see what can be improved or new programmes that can be done at the resorts. Being a parent has also influenced the way she thinks of experiences at the properties: She has steered away from tech-driven activities so that nature can be explored in a "raw, unadulterated way", just as she'd like her children to enjoy it.
Still, she had a wake-up call one day when her daughter drew a picture of her on the laptop, and she realised she had to reflect a healthy work-life balance. She admitted candidly: "When I had one, two children, I felt a lot of pressure to meet the goals of being a wife, mom, a great career woman, and everything else in between. Then I realised that these are pressures created by society, which no one should have to bow down to. My mantra now is family first. If it doesn't benefit my family, then it's not going to fit in my life right now. Everything else is secondary." This means accepting fewer social engagements and integrating her own fitness goals of swimming, running and playing tennis weekly into the children's schedules. Dreiser has previously completed two half-Ironman triathlons and will be attempting the Chapman's Challenge organised by the Pangkor Laut Resort in August.
Dreiser said: "I think putting the home first can be often overlooked especially in Asian societies where work is so demanding. I hope to raise my children in such a way that they grow up to be adults that will be useful to society and impact the world positively."