Zalora CEO Gunjan Soni: From software engineer to fashion e-commerce maven
Gunjan Soni is no fashionista, but she grasps the science behind consumer behaviour, and wields that knowledge to fulfil their overwhelming desires. Here, she tells us what it's like being a female leader in a tech world, and what the future of online shopping is like.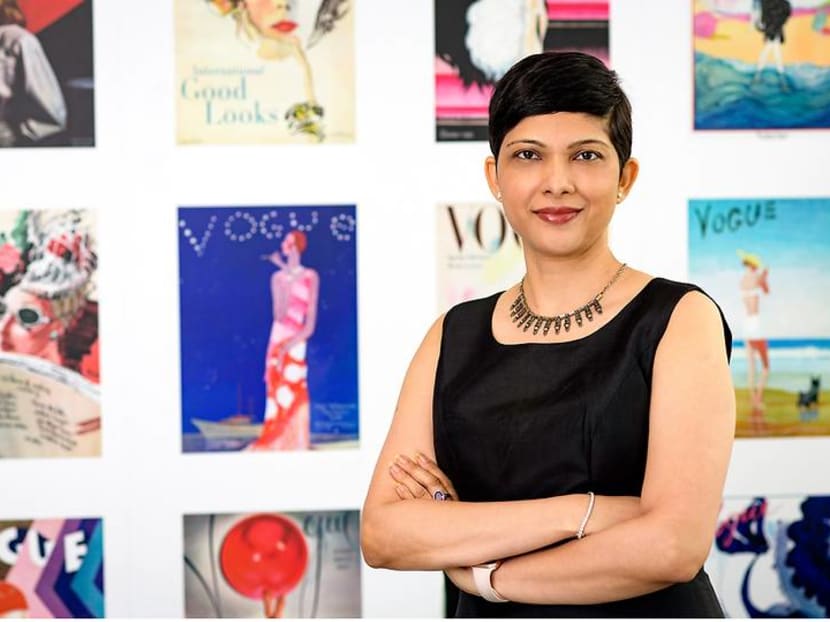 Like most leaders in the digital space, Gunjan Soni is quick to ferret out problems that can potentially be prototyped out of existence. She asks, off the cuff, whether journalists typically use speech-to-text translation software to transcribe interviews such as this, and expresses puzzlement at my want for a product that's effective across linguistic nuances. She suggests this may be an area where the tech industry can do better.
The CEO of Zalora is, after all, in the business of tipping solutions into gaps.
For instance, the e-retailer's recently launched in-app livestream platform Z-Live is an attempt to fill the void caused by a lack of in-person interaction that's being curtailed by COVID-19, while allowing shoppers to seek advice directly from the likes of beauty mavens. Headlined by a clutch of branded segments, the app marks the company's foray into omni-channel marketing, a blanket term for improving brand accessibility across online and offline channels.
"You definitely have to work harder to prove yourself as a female leader, but once you do, you stand out more."
"This whole shift towards thinking through experiences that transcend the physical and digital worlds will be more pronounced because consumers have started to live that life, where we spend so many hours in Zoom meetings," she predicted, citing Artificial Intelligence (AI) and augmented reality (AR) as examples of technologies that will play a big role in enabling the purchase experience.
It's a reminder of our increasingly binary existence.
For a long time, much was made of the purported schism between corporate IT and marketing teams. A blinkered outlook and misalignment of interests, pundits spieled, would impinge on organisational performance.
Then came the digital marketing revolution, where surging search engine volume and proliferating platforms placed Big Data as indispensable to dissecting consumer behaviour – thus effectively blurring lines between the two professions. Soni, with her tech background bleeding into marketing roles, appears to be an unmistakable product of the shifting times.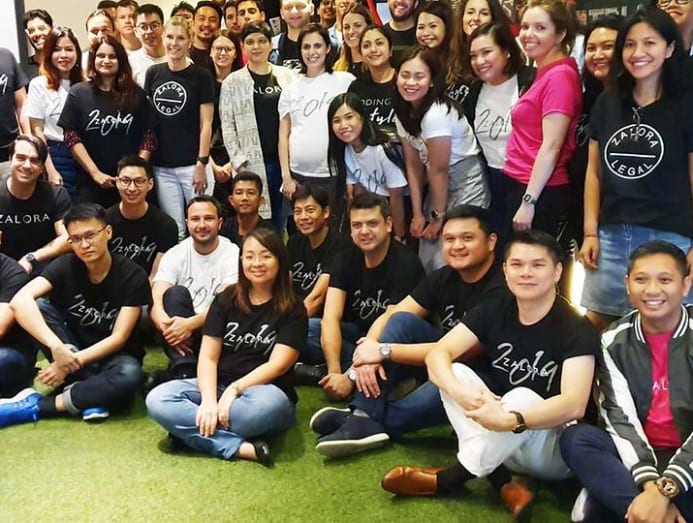 A BRIGHT SPARK
A software engineer by training, she recalls being "fascinated by what algorithms could do for us," hitherto to AI infiltrating our mainstream consciousness. The India national cut her teeth at global consulting firm McKinsey & Company, before joining media channel Star India as executive vice-president for strategy.
When asked if those career moves were premised on overachieving tendencies, Soni demurs that she was rather, an overeager child.
"My mother fondly tells me that when I was around two, I started insisting on attending school like my older sister. They tried to pacify me by saying that my school building was not ready, but that did not work for long, so they sent me to a pre-kindergarten, which was not common back then in India," she shared.
A fleet-footed nature may have led to her debut in the fast-paced e-commerce industry, where she was named chief marketing officer at Myntra, followed by her subsequent move to Zalora.
"In my early years, I saw a nascent telecommunications industry evolving into a giant that transformed our lives, especially with the use of data. I could see signs of that happening in e-commerce, and really did not want to miss another revolution," she shared, explaining that she was too green at the time to make her mark in the sector.
She's certainly had the latitude to create an impact in retail, though. The veteran marketer has been credited for reviving the growth of Jabong, a fashion and lifestyle portal acquired by Myntra.
Fashion isn't a billboard obvious choice of sector for the computer science graduate, who doesn't profess to be sartorially inclined. Her wardrobe is decidedly understated – classic shapes and colours such as black and red are staples – while outside of work, her proclivities lie in the borderline geeky realm of sci-fi cinematic universes and sudoko puzzles.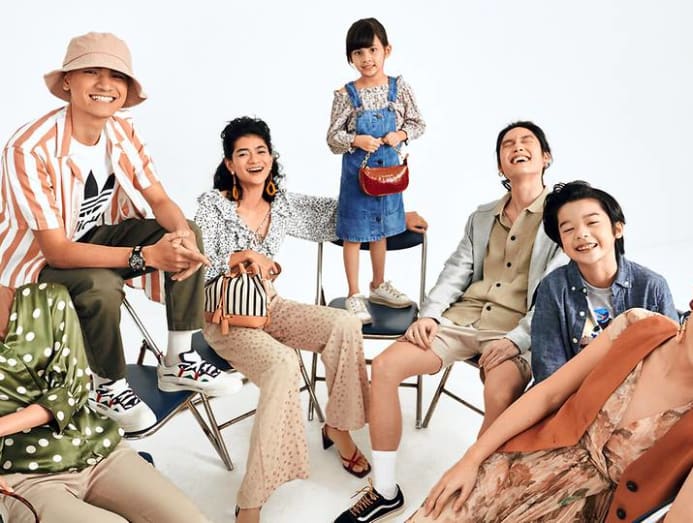 Since joining fashion e-commerce – which, she sensibly notes, creates a democracy of access – she's earned accolades including Fortune India 40 Under 40 and the Spencer Stuart-Economic Times 40 Under Forty list of young leaders.
Admittedly, appellations earned by a fast-rising female business leader aren't always accepted at face value. "Early in my career, people would openly question my age. One guy actually commented, 'You know, my daughter is even older than you.' You definitely have to work harder to prove yourself as a female leader, but once you do, you stand out more," she recounted.
The 42-year-old still encounters rooms full of males who betray surprise at seeing a female CEO of a tech company. "I guess not much has changed, but at the same time, I really believe that for anyone to be successful they need to continue with what they do well, not be shy of showcasing their achievements and actively cultivate plus seek help from mentors," she advised.
DIVERSITY MATTERS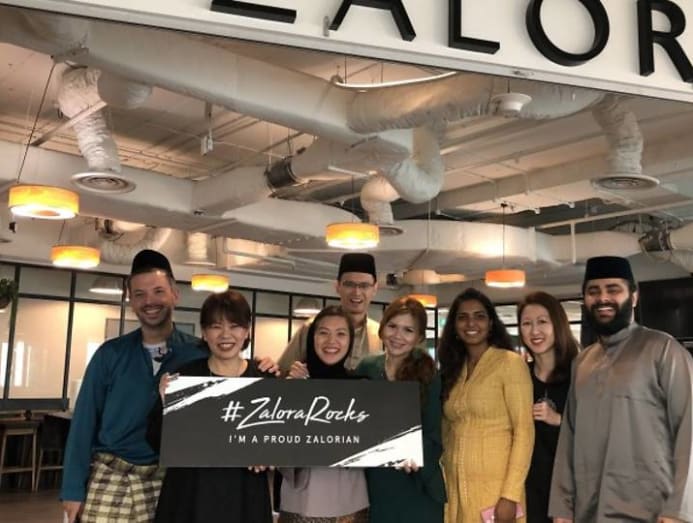 Though entrenched gender disparity has been well documented across multiple industries, close to 45 per cent of Zalora's senior leaders are females. The company also comprises at least 30 nationalities.
"It is really in the interest of leaders to nurture diversity, because research has proven that companies with more diverse workforces produce results that are 10 to 15 times better in terms of profitability," she explained. Helming the largely female and multicultural team behind popular Zalora modest wear labels Lubna and Zalia, is a Muslim woman.
The company is also chiselling out its share of other niches. Fresh off its Luxury Festival, it has also identified luxury as its fastest-growing category. In step with the trend, is an increasing demand for sustainable fashion, proving that e-retailers may no longer be able to look asquint at the elephant in the room. The fashion industry's running charge sheet includes culpability for more than 92 million tonnes of waste annually, alongside chemical pollution and high levels of CO2 emissions.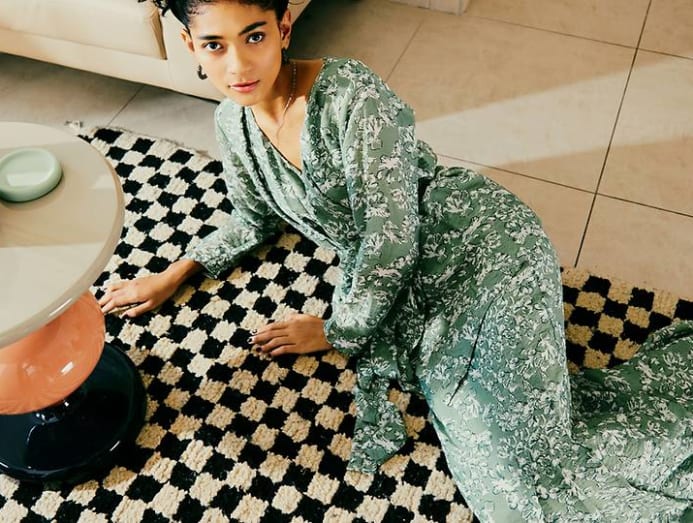 "One of the biggest challenges we face in the sustainability journey is establishing clear, measurable baselines and then doing it every year," Soni revealed.
That's not to say that the notion of sustainable fast fashion in itself isn't paradoxical. "Fashion definitely isn't an industry known to create positive impact, and I fully recognise that we have a long journey ahead," she asserted.
But defying the status quo isn't an issue for the top executive, who asserts that she's challenged the prevailing sentiment that you have to sacrifice profitability for growth.
The firm's finances appear to be in ruddy health, with its announcement of a 27.2 per cent year-on-year revenue growth in Q1 of 2021. Granted, such strong performance whistles in the direction of global tailwinds in light of the pandemic – according to the United Nations Conference on Trade and Development, the e-commerce sector saw a rise in its share of retail sales, from 16 per cent to 19 per cent in 2020.
And in a sector that touts a data-driven approach, ad nauseam, Soni circles back to customer needs.
"What matters is not whether you are using data, but what you are using it for. I always encourage my teams to start by stating the problem they are trying to solve; the more clearly we can articulate it, the better the use of data in solving it," she concluded.