Zoe Tay's old-school advice for young people: Toughen up and be thankful
Some things never go out of style. For the reigning queen of Singapore entertainment, it's a strong work ethic and learning to admit you don't have all the answers.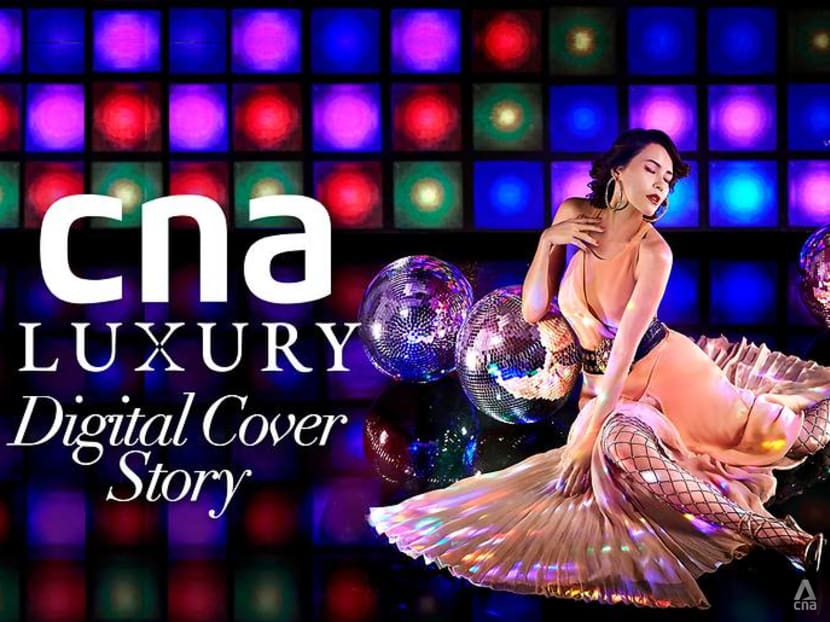 In the cutthroat world of entertainment, it's one thing to get to the top but quite another to stay there. Standing sentinel at the summit requires drive, diligence, perseverance and a willingness to accept new challenges. It involves being realistic, congenial and relatable. It needs... Well, it needs what Zoe Tay has.
It's the rare combination of these qualities that catapulted Zoe to the apex of the Singapore entertainment scene, where she has set up camp for the better part of three decades.
Disco never goes out of style, and neither do icons like Zoe Tay. At 52, the still-ravishing queen of local entertainment shows us how to rock the latest 70s-inspired looks from Spring/Summer 2020 in CNA Luxury's fashion short film Disco Queen Divine.
At 52, Zoe is still a very much sought-after name – on screens, magazine covers and luxury brand events craving for a touch of star power. But she's not above a little self-deprecating humour. Like how she proclaimed via hashtag that her "knees are numb" in Chinese on her Instagram account (@zoetay10).
That post, incidentally, was after her seven-hour-long photo and video shoot for this month's CNA Luxury digital cover that involved 11 outfit changes and floor choreography. Did we mention Zoe's a real trooper?
"I love doing shoots because I can wear a lot of different things and pretend to be somebody else. I can play a character. It's similar to acting," said Zoe over the phone a few days later, cheekily adding that her legs were still, in fact, aching.
The character we've chosen for her is a 1970s disco diva darling in 2020 disco-inspired Spring / Summer fashion. It's a role she admits she isn't too familiar with. She was still in school in the 70s and only hit the clubs in the late 80s, at the start of her modelling career.
"I'd go to discos to perform in fashion shows, but I didn't really hang around. My girlfriends liked it, but I thought it was too rowdy," she said. "My friend David [Gan, the celebrity hairstylist] would bring us to Rumours. And there was Hard Rock Cafe, Chinoiserie, Zouk, Velvet Underground, Warehouse."
"And Fire – because of my husband! It was a place for army boys!" said Zoe, referring to her pilot husband of 19 years, Philip Chionh.
Despite being unfamiliar with the boogie oogie oogie, she kept her game face on the entire time on set. "At the beginning it was ji shou ya jiao," she admitted, using a Chinese term to mean awkward and clumsy. "Luckily there were people to teach me how to do it!"
Thirty years in the business, and Zoe still clearly has a zeal that starlets half her age sometimes struggle to find. "It doesn't matter if you don't know something – you admit it. People will help you. And you hope to learn as fast as you can."
'Z' IS FOR 'ZEAL'
Zoe's rigour is part professionalism, part-Confucian work ethic, instilled in her by her late father, and honed during her early years at the Singapore Broadcasting Corporation (SBC, the precursor to today's Mediacorp).
"When I first started, they worked me very hard. I worked day and night. Sometimes filming would overrun and we'd end at 1am or 2am. I didn't have days off. In between shoots, they would put me in different projects, like charity projects. No birthday, no Christmas, no New Year. Chinese New Year was a two-day holiday," she said. "I don't know how I got through that, but I can't do it again."
"It doesn't matter if you don't know something – you admit it. People will help you. And you hope to learn as fast as you can."
In 2017, Zoe admitted herself to the hospital after suffering from back pain, but went straight back to work as soon as she was discharged. "I kept asking the doctor when I could go back to work! There was a shoot schedule… Everyone was waiting for me. It's not nice to let people wait for you."
Is this unwavering spirit the reason she's managed to stay on top, we venture? She modestly brushed off the compliment. "I'm very lucky," said Zoe. "I came into this industry with no knowledge of what acting is about. I joined Star Search (the inaugural edition back in 1988) because I wanted to win the car – to give to my dad! When I first started acting, I struggled. I didn't know how to proceed."
It all boils down to hard work, which, she said, is the reason that she and her fellow artistes can "walk on the red carpet and smile and be proud, because we've been through so much". "What else can 'hit' you? You're almost glad that you had that period in your life," said Zoe. "You become stronger and stronger."
GRACE UNDER PRESSURE
These days, her schedule is less hectic and "more human", as Zoe put it. She only films one or two drama series a year, compared to her slate of three or four throughout the 1990s and early 2000s. That said, the pressures that come with being a famous human still persist.
Public scrutiny, as she found out early in her career, isn't always pretty.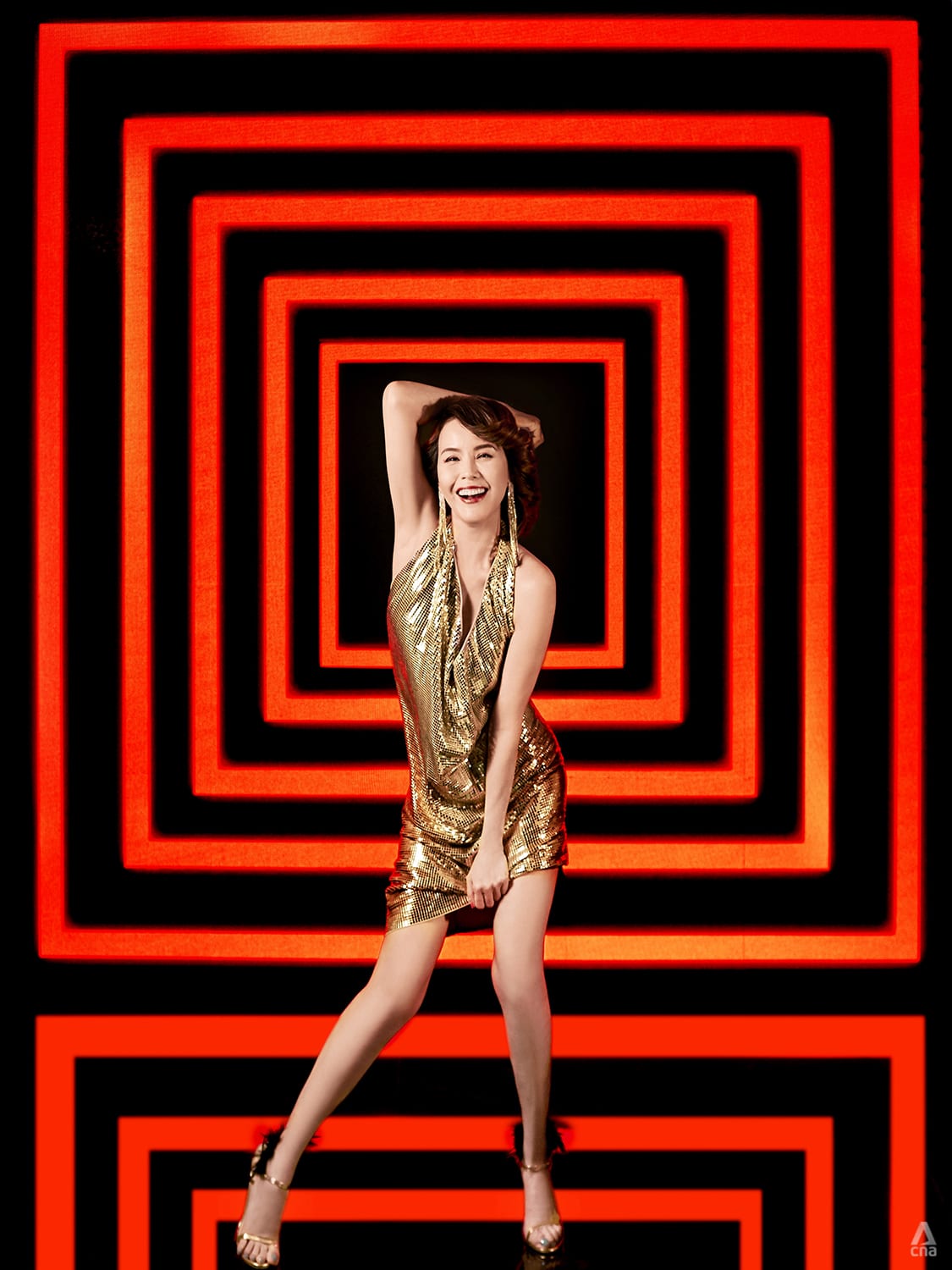 "A lot of people judge you by the characters you play. When I played Bobo, people thought that Zoe Tay was Bobo," she said, referring to her wild child breakout role in 1991's Pretty Faces.
"It felt good to have people recognise your work, but it didn't feel good to be judged that way. I had mixed feelings. I needed some time – a few years – to overcome it. I couldn't change people's opinion of me, so I had to be grounded and keep doing what I was doing."
Bad press, however, comes with the territory. And it was her husband who reminded her of that fact. "My husband would ask me why I continued reading things that would affect my mood and spoil my day. He said that if I wanted to keep doing what I was doing, I would have to read it and move on – or seek an alternative career."
Zoe decided that what she needed to do was to not immediately react. And that's good advice for anyone, really.
"Letting some time pass makes the damage less painful. A lot of times when you get angry, it's in that moment. And a lot of unnecessary things will happen. You might do something stupid. So you need to relax and overcome it in your own way. No one can help you, because the emotion is yours."
"Don't worry about it being tough. When you're young, it's okay to experience hardship. You can take it. You have the energy. Learn. Be thankful that you have the opportunity. It will make you stronger."
Yet for all the concern over negativity, Zoe's Instagram posts are filled with positive sentiments and hashtags. She revealed that she treats the platform as a diary of sorts, chronicling her day-to-day life, her memories, and the people she spent time with.
"Don't always compare yourself to others" goes one hashtag. "If you can't be a captain, you can still be a sailor" goes another. And then: "The most important thing is to know yourself"; "Find yourself and be the best version of yourself"; "Seize every opportunity"; "Go all out without regrets"; "Having a job is a happy thing".
These veritable #QOTDs might be of some use to the current crop of artistes navigating their own way through the industry. Younger stars like Felicia Chin and Rebecca Lim look up to Zoe, complimenting her on her generosity, confidence and zeal for life.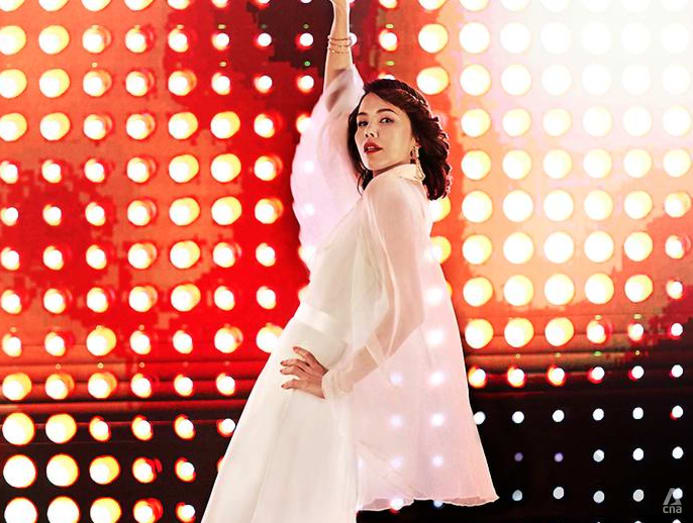 Zoe, in turn, readily offers advice when asked, passing the baton as her own seniors once did.
PASSING THE BATON
"I tell the newcomers, 'Don't worry about it being tough. When you're young, it's okay to experience hardship. You can take it. You have the energy. Learn. Be thankful that you have the opportunity. It will make you stronger.'"
"It doesn't mean that you have to be successful," said Zoe. "Failure is okay. Only by failing will you not repeat the same mistake. Hopefully!"
"Letting some time pass makes the damage less painful... You need to relax and overcome it in your own way. No one can help you, because the emotion is yours."
The young ones, she believes, experience different pressures from what her generation endured. Thanks to social media, newbies come in much savvier. "We came in 'blur'," said Zoe. "We didn't know what to expect. We just worked."
This advantage doesn't make it any easier, however. "Acting is not something that you can just watch or read and know how to do. Some people take a while to get it. Some will get better and better. Others will remain [where they are]."
Besides, being open to new experiences isn't reserved just for the young. Even if it involves speeding down a mountain.
She used to hate skiing, she said, but picked it up because her husband skied and told her it wasn't difficult to learn. Of course, she fell headfirst into the snow the first time she tried it, narrowly escaping injury. She didn't pick up a pair of skis again for 10 years, until her kids – Brayden, Ashton and Nathan – came of age and wanted to ski.
"I told myself I had to do it, because once my kids went down the slope, I had to chase after them! So I did it. I like it now. And I encourage all my friends to do it."
Every opportunity is a challenge, said Zoe, and every challenge is an opportunity. Perhaps the challenge we set out for her – to transform into disco queen eleganza personified – is an opportunity for her to add another feather to her already well-studded hat.
Boogie on, Zoe. Boogie on.
Supervising Editor: Phin Wong; Style Editor: Serene Seow; Art Direction: Chern Ling, Jasper Loh; Photography: Aik Chen; Photography Assistant: Kelvin Chia; Videography: Jason Riley/nonlinear; Styling: Daryll Alexius Yeo; Fashion Assistant: Low Rin; Makeup: Peter Khor using Dior Beauty; Hair: Nigel Low/Passion Hair Salon; Manicurist: Rebecca Chuang.