The Singapore architect who designed 21 luxury homes in Sentosa Cove
New Zealand-born, Singapore-based architect Greg Shand believes that luxury living is now defined by green spaces and a home that serves every need of its occupants.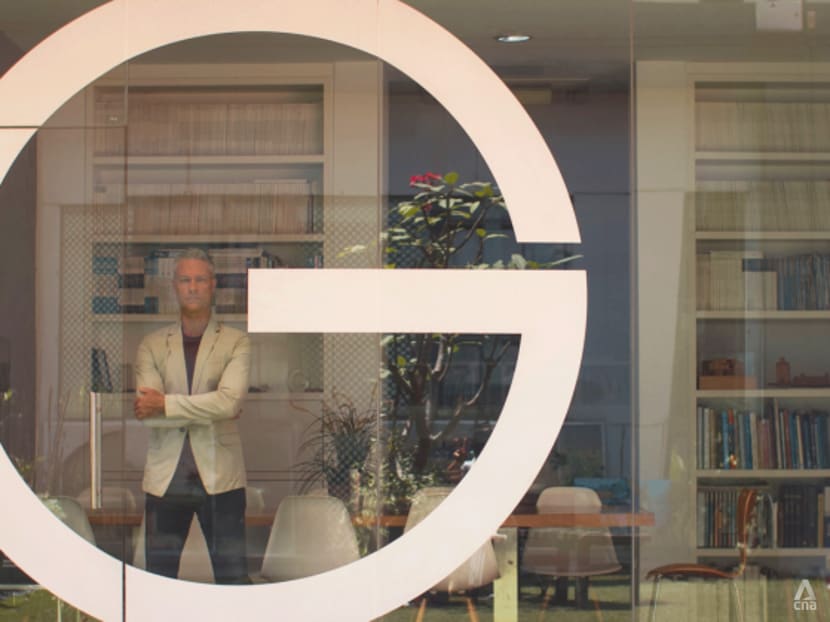 The definition of luxury living is changing, and nowhere does architect Greg Shand see it more apparent than in the residential projects he has been involved in.
"I think it's a little bit less of the gold and gilded taps but more of an appreciation of good architecture," observed the man who is behind 21 luxury homes in Sentosa as well as upscale resorts, apartments and bungalows all over Southeast Asia.
"In the past, we were asked to build as big as we can, as grand as we can. I think there's a bit of consideration of scale and space, where we leave space for more garden, more nature, and having that nice balance between landscape and a home."
New Zealand-born Shand had an interest in Japanese aesthetics and culture since he was 14 years old. He studied Japanese language and architecture before moving to Japan for two years to take on a junior architect position.
On his way back to New Zealand, he stopped over in Singapore and fell in love with the city. "I love this tropical climate, and it is a city that is very diverse and dynamic. It is a melting pot for all these different Asian cultures," he shared. He joined an architecture firm designing good class bungalows and started Greg Shand Architects in 2005, specialising in bespoke luxury residences.
Shand's Japanese philosophical approach to design where "less is more" and texture and natural materials are the focus led him to be well sought after by homeowners in Sentosa Cove. At that time, the upscale enclave was new on the island.
One of the projects he worked on was a house with an original design, in 2014, that was inspired by the Wally Hermes Yacht, a famous mega-yacht that is the size of a small island. Shand executed the renovation of the shell of the 8,500 sq ft home, and collaborated with Brazilian firm Studio MK27, with whom the owners had worked closely for the interior design.
The project entailed close coordination among the parties involved – whether it was via Zoom or even flying to Milan to source for the timber used.
"This collaboration between a very passionate ID, us as the architects, (and) a very passionate client with a beautiful art collection has created a home (that) has come to its ultimate fruition," he said.
For his part, Shand drew on the experience of a Japanese tea ceremony to design the original house as a journey of reveals. A corridor leads from the front entrance into the house, past an internal garden framed by double height glazing. Diffused sunlight comes through the trees, illuminating two art pieces – a beautiful wooden bench by famed furniture maker George Nakashima and a hanging sculpture.
The living and dining areas mark the real heart of the home where the owners love to entertain. The double volume living room and expansive dining area flow seamlessly into the patio when the sliding doors are opened, offering lush green views of Sentosa Golf Club beyond the swimming pool.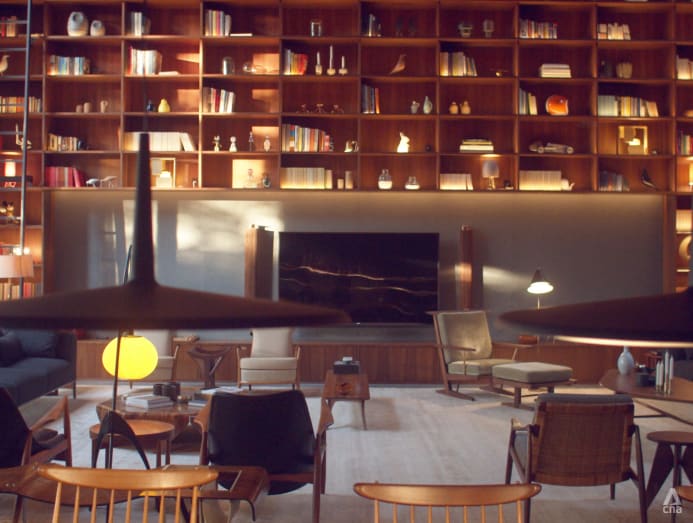 The homeowners' penchant for travel has resulted in an eclectic collection of antique and modern pieces in different spaces, including a 7m-long antique table with matching Nakashima chairs juxtaposed against a very modern kitchen. A floor-to-ceiling statement bookcase reflects the career and love of the female owner, with her most prized tomes perched at the top, reachable only by climbing the attached ladder.
Upstairs, the master bedroom looks out to stunning golf course views. The children have cosy bedrooms with bold sculptural ceilings cladded in wood veneers, including one with a double height space where they can play in a mezzanine loft. A concealed door between the boy and girl's rooms adds an element of fun, with quirky furnishings such as cloud lamps set against a starry bedhead wall. When the homeowners need some respite from the bustle of life, they can retreat to the attic, which has a wellness zone with a sauna, spa and ice bath, as well as a fun playroom for the children.
Shand is gratified to be given a free hand in the design process for many of the homes he has designed in Sentosa Cove. In the case of another home at No 2, the owners trusted the architectural team so much that they only appeared onsite twice: When they first commissioned Shand and when they moved in.
Shand recalled: "We handled the landscape, interior design, we bought all the furniture, we bought the cutlery, put the milk in the fridge. We were asked to embellish this home with ornament and detail so that was a challenge for me but one we accepted."
Besides residential homes, Shand's architectural firm also won the commission to design Singapore's first Indian Heritage Centre in 2015. They created a contemporary motif based on the traditional Indian step well and intentionally designed the centre's structure and chose materials to be raw and utilitarian in nature.
Shand said: "The difference between designing homes in Sentosa and the mainland is, for a lot of people, this is a dream home. This is their dream to live by the sea in that beautiful natural environment.
"We're spending so much time at home; it needs many facets. It needs to entertain your friends, but also feel like a home when there's only two people. A luxurious home really is becoming 'What home can serve my every need?'"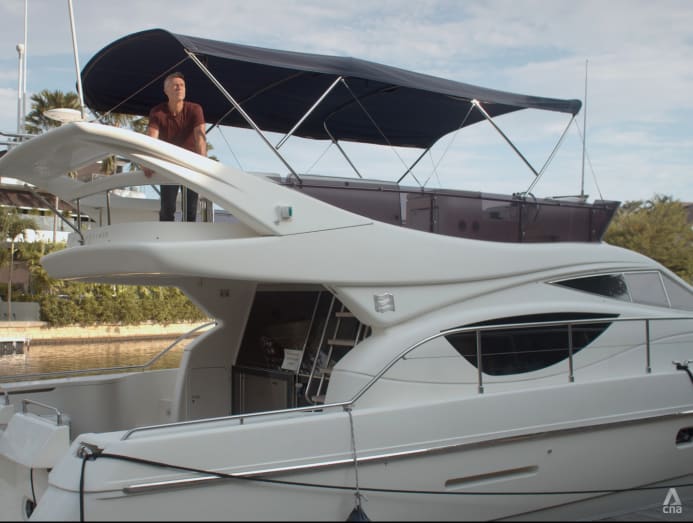 Adapted from the series Remarkable Living (Season 4). Watch full episodes on CNA, every Sunday at 8.30pm.
Editor's Note: The article has been amended to reflect clarifications regarding Greg Shand's collaboration with Studio MK27 on one of the houses featured.