What it's like for a family living in a black-and-white bungalow in Singapore
The home of interior designer Elizabeth Hay and her family of five is a 6,000 sq ft black-and-white bungalow that is dressed in colourful patterns, layered textures and travel memorabilia.
When interior designer Elizabeth Hay moved to Singapore from the UK six years ago, she and her husband Timothy wanted a house that had character and meaning embedded in it.
When they saw this 6,000 sq ft black-and-white bungalow located in the south of Singapore, they fell in love with the building's charming architecture and location. It was a former harbour master's house dating back to the 1920s and was ensconced in lush greenery.
Hay shared: "We chose to live here because we liked the old feeling of it and the big space that it has. It's great for the children to run around in the garden and it has a really lovely atmosphere and lots of character." They even discovered a message left by the previous family under a flight of stairs when they first moved in. It said: "We've loved living in this house so much, we have the best memories, and we hope you do too."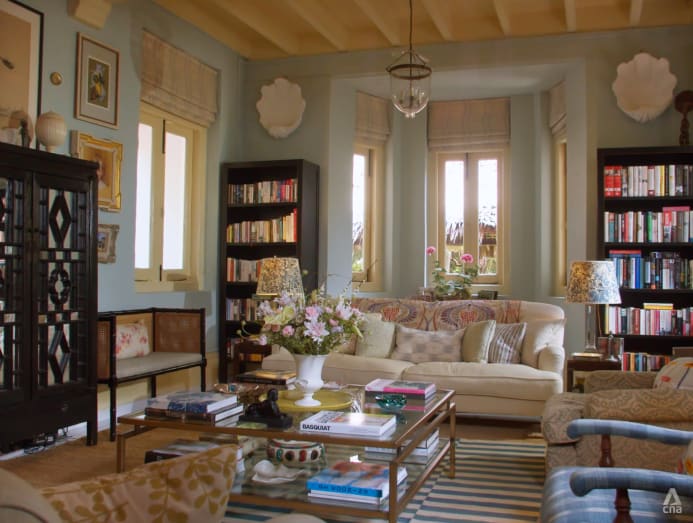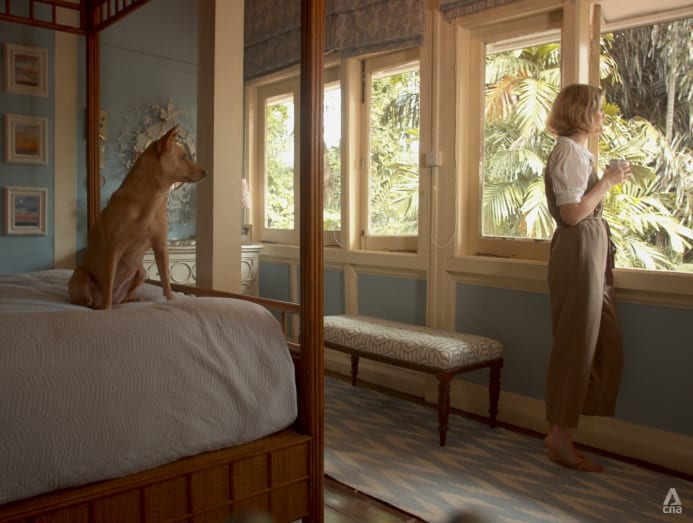 Since then, the couple have been creating their own memories in the home with their three children and two rescue dogs. Inspired by Hay's grandmother's old house in Nairobi, Kenya, the interiors are dressed in an eclectic bohemian style that is colourful and full of patterns.
She recalled: "My grandmother decorated her home with a bit of a European influence with old chintzes and European fabrics mixed with African pieces as well. The style of our house feels incredibly lived-in, layered and old. It doesn't feel like a new house."
On the ground floor of the home are spacious living and dining areas, while the second floor is taken up by four bedrooms and a play area. The dining room is a visual display of the couple's travels, with mementoes collected from around the world, including theatrical Japanese woodblock prints picked up from auctions. On weekends, the family would hang out at their outdoor thatched-roof gazebo, and enjoy the tropical outdoors.
Interior designer Elizabeth Hay lives with her family of five in a black-and-white bungalow in Singapore, which they love for its charming architecture and lovely atmosphere. (Video: Freestate Productions)
The older children, Arthur and Gabriela, have bobbin beds in a red-and-white themed room decorated with whimsical ornaments and prints. Hay shared: "I've always loved bobbin furniture, which is that turned wood which looks like little balls. I actually saw those beds in one of my suppliers' workshops in the corner covered in dust. I think I got them for S$100 for the pair."
The youngest child, one-year-old George, is well entertained by his playful safari-themed wallpaper with different animals featured on individual "plates". Hay says she has observed him through the baby monitor, sitting in his cot "talking" to the animals and pointing at them.
The master bedroom overlooks a lush garden and has a high pitched ceiling that was painted blue for a tinted effect. A gorgeous bespoke four-poster bed takes pride of place in this tranquil room. "It's just so quiet at night so all you can hear is the crickets and it's just lovely," said Hay, whose other favourite place at home is the sitting room. As the morning sun floods the space, she would listen to birdsong while lounging on a sofa.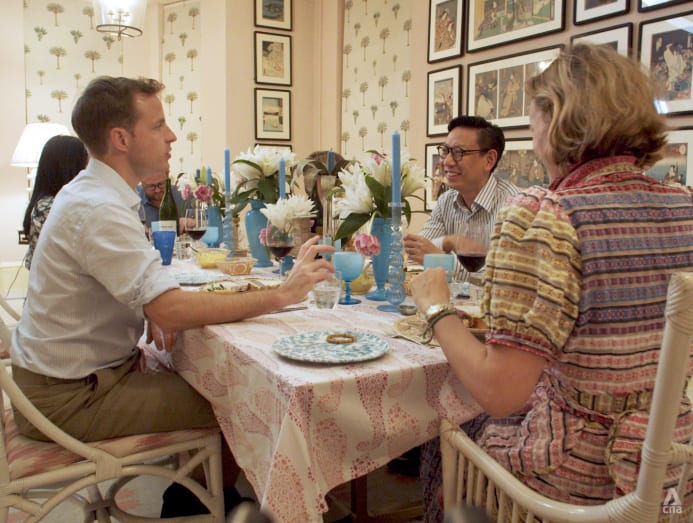 The house's adjacent granny unit was converted to a work studio for Hay to run her design firm. While Hay's maternal grandmother in Nairobi influenced her approach to interior design, it was her Scottish paternal grandmother, a former supermodel and muse of Christian Dior, who introduced her to style and art. Hay shared: "She was also an artist and was very creative. She would take us on painting trips and really encourage that side of things, so she's definitely influenced my creative side."
Over the years, the house has become a much-loved home filled with character and personality. Overseas couples in their 70s and 80s have dropped by unannounced when they return to Singapore, because they had previously raised their children there and it had meant much to them.
The couple know exactly how these people feel. Hay's husband Timothy said: "We moved in here with no children. The importance of this house to our lives is immense because this is where we've went from just being two to being five. It's given joy to a lot of other people; it has given us a lot of joy too."
Adapted from the series Remarkable Living (Season 4). Watch full episodes on CNA, every Sunday at 8.30pm.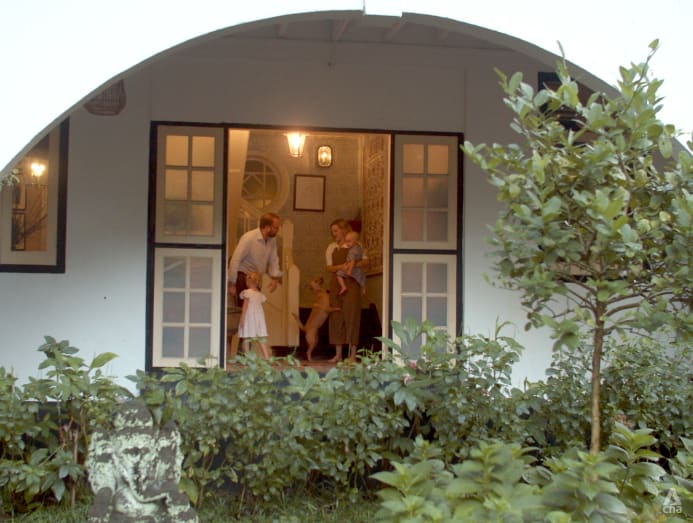 "We chose to live here because we liked the old feeling of it and the big space that it has. It's great for the children to run around in the garden and it has a really lovely atmosphere and lots of character." – Elizabeth Hay