Meet Thailand's first female cheesemaker producing artisanal goat's cheese
Little Goat Farm and Cheesery owner Rachanikorn "Kai" Srikong wants to showcase Thailand's unique artisanal cheese.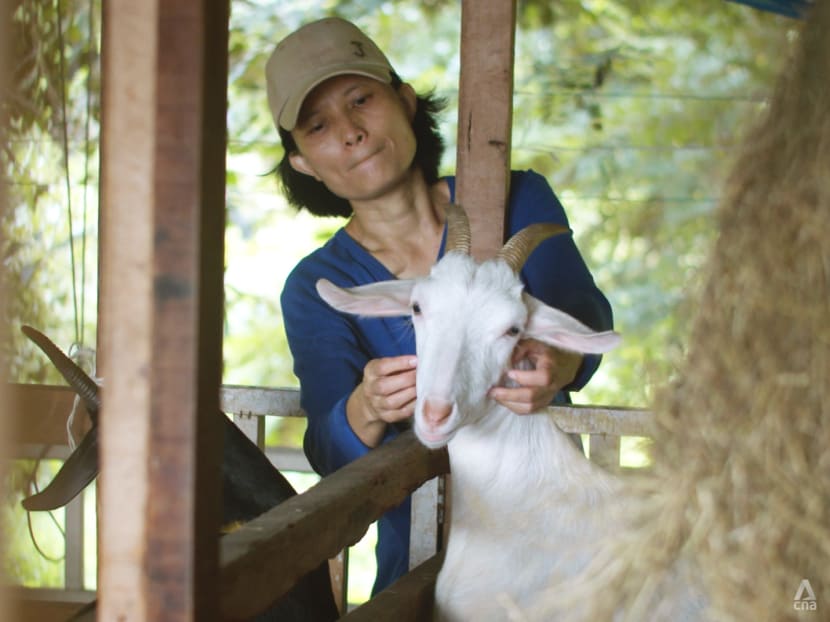 As she cuddled one of the goats on her farm, Rachanikorn "Kai" Srikong asked them: "Give me your love. Do you love me?" It may sound strange that someone would talk to animals, but that may well be the secret behind Little Goat Farm Cheesery's delicate and soft artisanal cheese.
Its owner Kai certainly thinks so. She is Thailand's first female cheesemaker and her goat farm in Nakhon Pathom is an hour's drive from Bangkok. She shares: "In Thailand, we feed the goats differently compared to Europe. The characteristics of our milk is different, we call it the local artisan cheese. It is different from imported cheese and it is unique to Thailand."
The former vet used to stay in Nong Chok Village in northeastern Bangkok, where she observed that the famers were only selling goats for their meat, which resulted in an oversupply of goat's milk.
"My husband studied abroad in Germany in a vet school," shared Kai. "He said that people in Europe don't drink goat's milk, they eat goat's cheese. So I researched about the taste, texture and feel of cheeses. I watched videos about cheese-making again and again before starting to make them."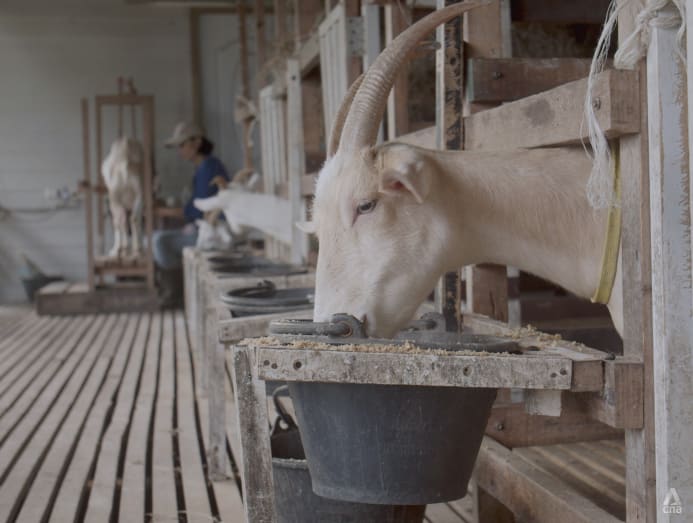 Kai's brother bought her land in Nakhon Pathom, and she quit her PhD studies to start making cheese with 30 goats. She presented her first cheese to renowned French chef Herve Frerard, who runs Aldo's Bistro in Bangkok, and he taught her how to discern the smell, texture and taste of good cheese.
At first she struggled to understand the concept of cheesemaking, but she had an epiphanic moment when Frerard explained, "Kai, cheese is 'pla dak' (fermented fish) in your culture."
Since then, Kai's cheese-making has been guided by a combination of science and intuition. She feels and thinks about how to incorporate ingredients such as herbs into her cheese and keeps experimenting until she achieves the desired structure and taste.
She treats her cheeses like her children and has even named one after her, Nour Kai, which means umami. 
"Nour Kai is my daughter, and I talk to her every day. This cheese is my signature dish. It's soft cheese with wrinkled skin. It tastes fruity, creamy and a little like the French style, but it's not too strong like traditional French cheeses," Kai said. "It has a Thai characteristic that we call 'delicate and soft'. It has a gentle and warm feel."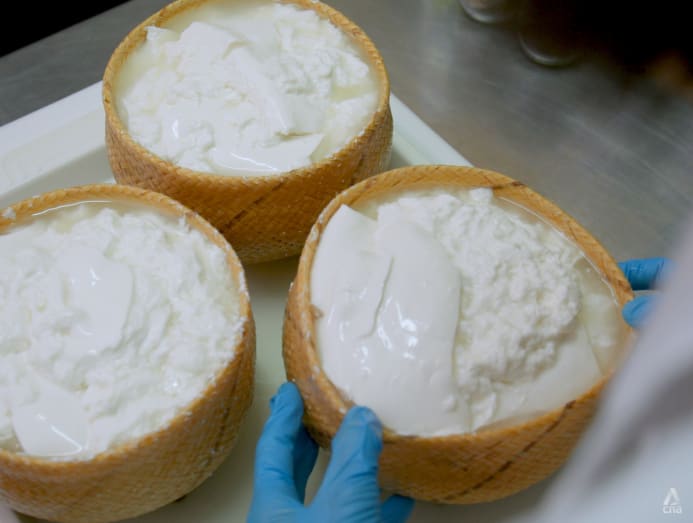 Kai's husband Mongkol, whom she met when they were both lecturers at Mahanakhon University of Technology, is her biggest supporter even though he acknowledges that they've had more failures than successes since the start of their venture. He said: "Every time the cheese fails, I tell her, 'Don't worry, it'll be better next time'. We still have our first batch of cheese frozen in our refrigerator in Bangkok. It's not the most delicious but holds much meaning for us."
Little Goat Farm also works with sustainability-focused partners like Juthamas Helfer, who runs online organic grocer Farmtastic. Helfer is encouraged by Kai's efforts, saying that 90 per cent of her customers don't expect good quality goat's cheese in Thailand. She added: "Kai and I are not doing this for monetary profit. Our profit is sustainability."
Kai wants to start a similar project in another part of Thailand, such as in the northern region, so that she can impart her cheesemaking knowledge. She also wants to bring her cheese-making to a "zero carbon" level. She said: "It's very difficult but it challenges me. I started making goat cheese so that I can transform myself and learn everything to achieve my goal."
Adapted from the series Remarkable Living (Season 4). Watch full episodes on CNA, every Sunday at 8.30pm from Nov 28.