Meet the Singapore chef who wants you to feel at home in his restaurants
Thoughtful food, warm service and convivial vibes are the hallmarks of Rishi Naleendra's dining outlets, which includes the former Cheek Bistro, Cloudstreet and Kotuwa.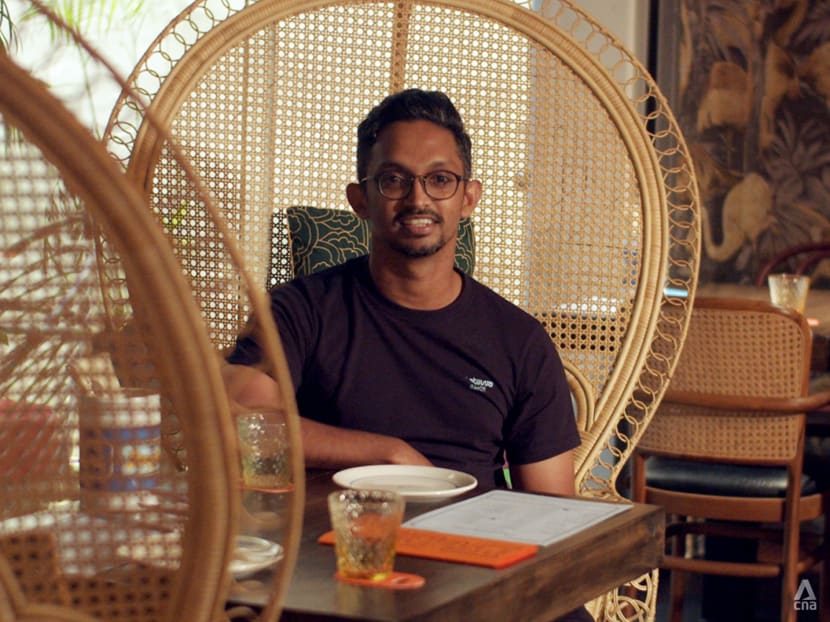 When you dine at one of Rishi Naleendra's restaurants, you get a taste of the cultures and influences that have shaped his life and his innate love for hospitality.
Naleendra is the chef-owner behind one-Michelin-starred Cloudstreet and casual Sri Lankan restaurant Kotuwa. He also owns one-Michelin-starred Cheek Bistro, which closed in August 2021 and has re-opened as his latest venture, wine bar Fool.
"When people ask me what I cook, it was so hard for me to explain what it is, because it's not French, it's not Italian," Naleendra shared. Like him, his food is an eclectic mix of cultures and influences that cannot be put in a box. He is Sri Lankan, but he has never cooked his home country's cuisine in the conventional way.
He said: "I really learnt that you don't need to stick to classic flavour combinations. You can try different things and you don't need a recipe. You just understand how things work and you build a recipe on that."
When Naleendra was growing up in Colombo, Sri Lanka, in the 1980s, his parents ran a catering business. Although he and his two brothers were often roped in to help during the holidays, Naleendra didn't want to be involved in the family food business and went to Australia to study architecture instead.
As it turned out, a stint as a part-time dishwasher got Naleendra interested in professional cooking, so he switched courses. He shared: "I started reading a lot on food and other restaurants, what others are doing. Slowly I started becoming serious about my cooking skills."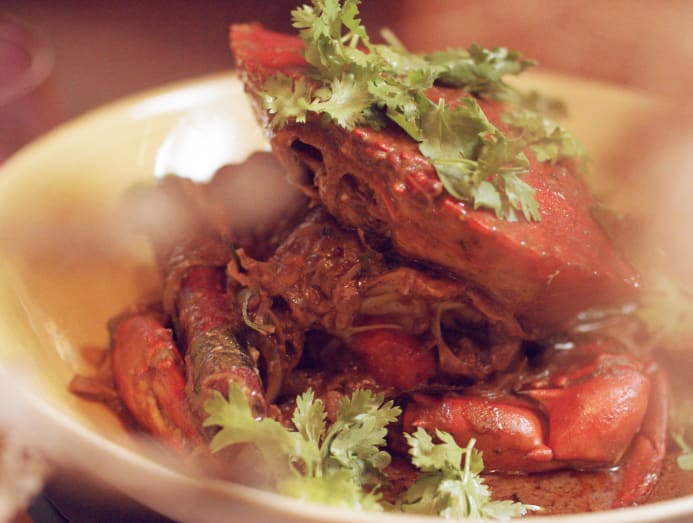 Naleendra worked at Taxi Dining Room in Melbourne before moving to two-Michelin-starred Tetsuya in Sydney where he learnt what it took to operate on that level of culinary excellence.
After 10 years in Australia, he was keen on new experiences, so he moved to Singapore with just a suitcase of clothes and his chef's knives. As he walked around town handing out his CV, he eventually got a job at the now-defunct MACA at Tanglin Post Office, which was known for its experimental fusion cuisine. It was there that Naleendra got his big break.
A dessert he made, a coconut semifreddo with laksa leaf ice cream and green chilli, caught the eye – and tastebuds – of Loh Lik Peng, founder and director of the Unlisted Collection group of restaurants. Loh was looking for a chef to head a new restaurant and he invited Naleendra for a chat.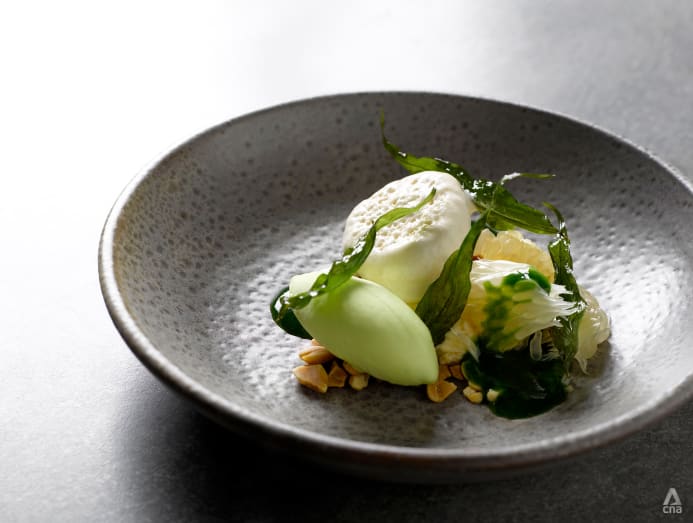 Rishi Naleendra's parents ran a catering company in Colombo, Sri Lanka. But Rishi did not want to be involved in the family business, so he left to study in Australia. There, his interest in cooking grew, and he landed stints at Melbourne's Taxi Dining Room and Sydney's Tetsuya. Today, Rishi runs two restaurants in Singapore: Cloudstreet and Kotuwa. (Video: Freestate Productions)
"It was like a 10-minute chat. He didn't even ask about cooking; he asked about me and my family," Naleendra recalled. Both decided to go with their gut feel about each other and Cheek by Jowl, a casual eatery serving modern Australian fare, was opened in 2016. It won a Michelin star a year later.
Loh said: "We're always looking for special talents, people with an ability to translate their personality onto the dish and transpose their whole philosophy into a proper restaurant. I think Rishi was one of those unique talents."
In 2019, Loh and Naleendra opened Cloudstreet, which contains inspiration from the places the latter has travelled to and what he loves to eat and drink. "I always tell people it's the places I actually spend most of my life – Sri Lanka and Australia – and it all comes in one plate," Naleendra shared.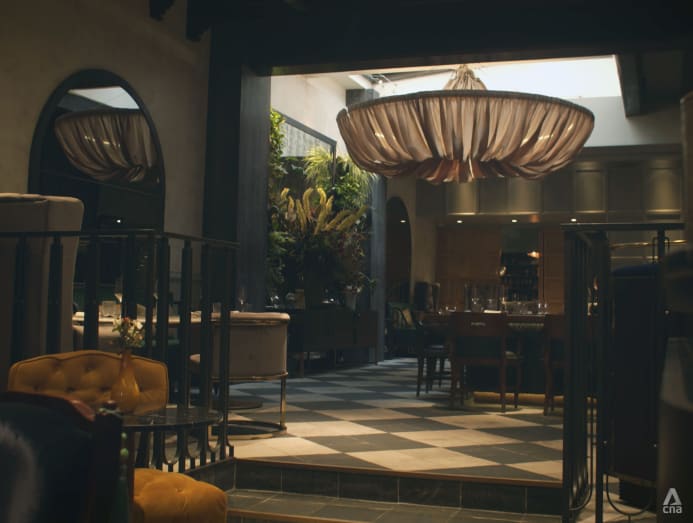 His wife Manuela Toniolo, whom he met while working in Melbourne, is Cloudstreet's general manager and the couple imbue the restaurant with an inviting atmosphere that is reflective of their personalities. Toniolo said: "We both love hospitality which is about everything that's involved in restaurants – the food, the wine, the ambiance, the people surrounding us and our team. It's like we're family. It really works well, us working together."
Naleendra's third restaurant, Kotuwa, opened in 2020 during the COVID-19 pandemic. It serves Sri Lankan classics like crab curry, kottu roti (diced flatbread cooked with vegetables, eggs and gravy), crab cutlets and other dishes inspired by his mother's cooking. Crab curry, for example, used to be a Sunday staple for his family.
"It's the only day that you have so much time to sit down for a few hours and eat through the crabs. To be honest, I'm not sure if it's as good as my mum's but it comes pretty close when you really crave for it!" said Naleendra, chuckling.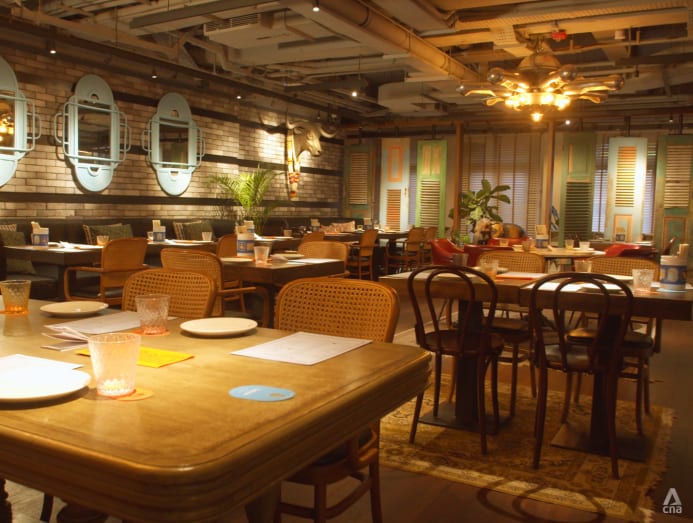 Loh feels that Naleendra's confidence has grown over the years, especially in the part where he puts his personality on the plate, which requires some vulnerability. He said: "I think Rishi's vision was really to have a stronger expression of his Sri Lankan heritage."
For Rishi, it is also about giving back to Sri Lanka by sharing the culinary knowledge he has gleaned over the last 20 years. "I want to show them that if a Sri Lankan kid that grew up in an average family can come this far, they all can do it."
Adapted from the series Remarkable Living (Season 4). Watch full episodes on CNA, every Sunday at 8.30pm.