How this avid photographer in Hong Kong created a Leica camera museum out of his passion
A childhood hobby turned into a long-term calling to showcase the history of photography and Leica cameras for Douglas So, founder of the F11 Foto Museum.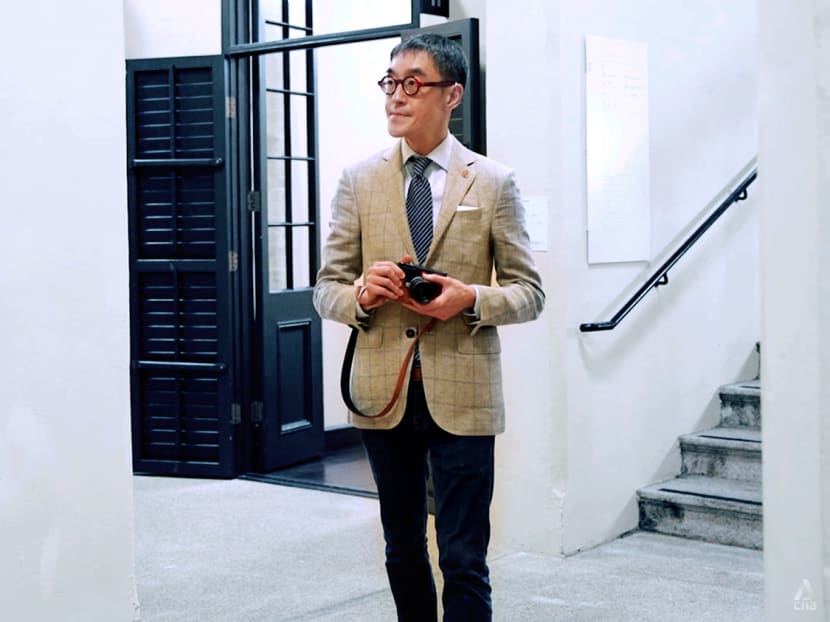 In the world of photography enthusiasts, Leica cameras are often regarded as one of the best in capturing memorable images that will transcend time. And for those who wish to delve into the history of the German brand and the pivotal role it played in popularising photography, look no further than the F11 Foto Museum in Hong Kong.
Located in Happy Valley, the museum is housed in a stunning three-storey Art Deco building from the 1930s, that was lovingly restored by the museum's founder and director Douglas So. It holds one of Hong Kong's largest collections of Leica cameras that So has amassed over 20 years ‒ he estimated that there are about 200 cameras on display and innumerable more safely kept away in storage.
His passion for photography started as a hobby in secondary school, when he got his first camera ‒ a Japanese model ‒ from his father. "I discovered through taking photographs that it helps me observe and discover things that I normally do not see," said So, a corporate lawyer by profession.
As he grew increasingly serious about his hobby, he noticed that many of his favourite professional photographers at that time, including Henri Cartier-Bresson, Elliot Erwitt and Marc Riboud, were all Leica users, which piqued his interest in the brand.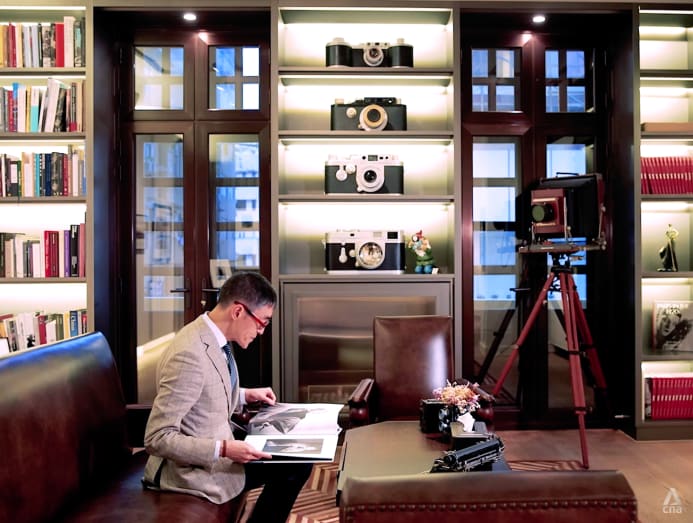 "I started to look back at the early Leica models from the 1920s and discovered that there were many special models made. The stories were just amazing, fascinating and endless ‒ how they influenced photojournalism and how they started to make available small cameras, when people were all carrying big wooden cameras," he recounted.
So began collecting Leica cameras in his 30s and has in his prized collection a range of military Leica cameras, including a rare 1960 M2 model made for the US Air Force and a similar one in olive green for the German Army.
"If you want to be a successful collector, I believe you need to be very patient. You cannot hope that you can get everything all at once, even though you may have the resources," he said.
He added: "(However) I am convinced that I bought too many and I have run out of space for everything."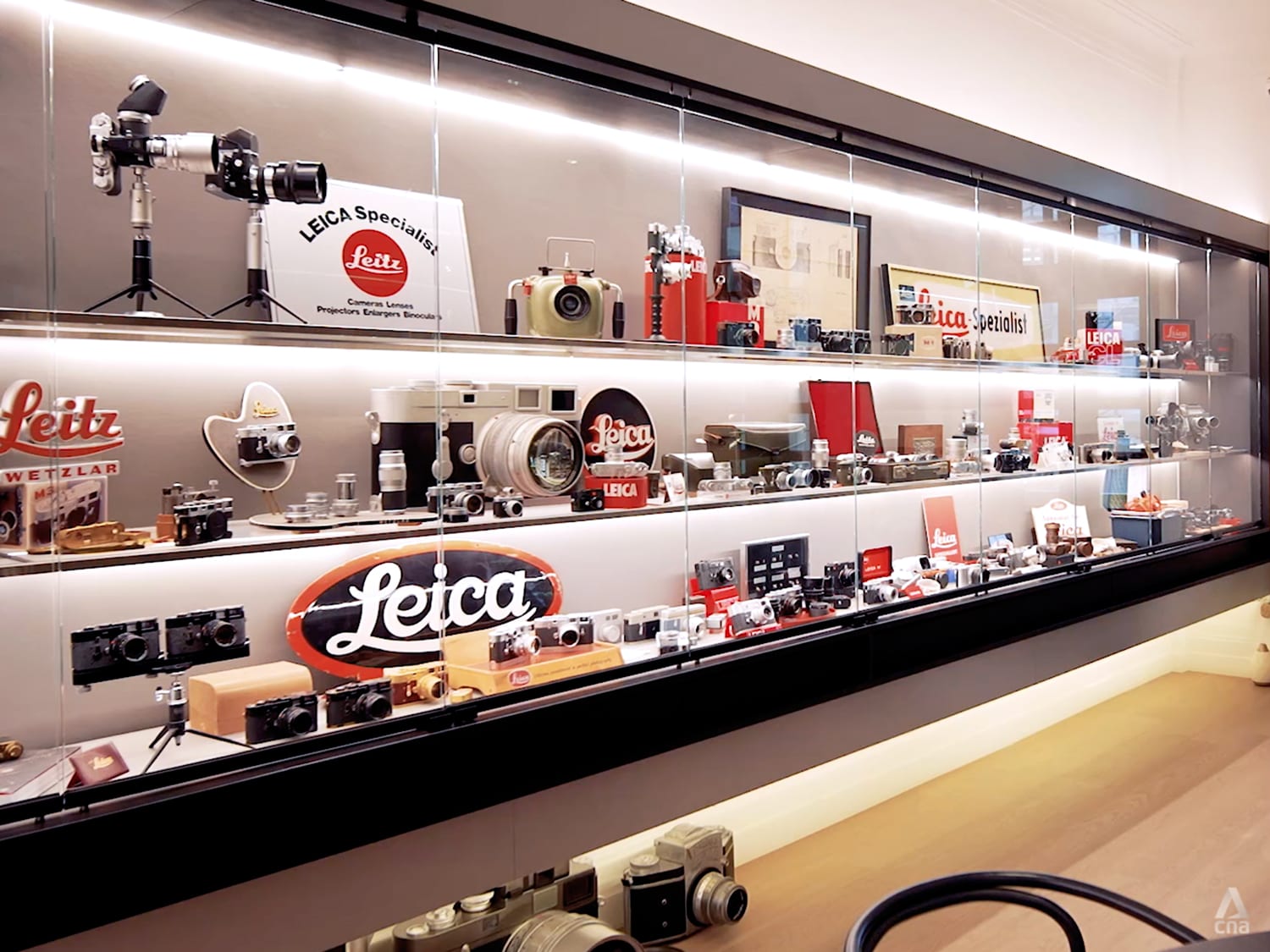 Nevertheless, what is on display offers a fascinating insight into not just the art and craft of photography but also the role that cameras have played in global history, like a camera that was made specially for Queen Elizabeth II.
"She was not only interested in photography, she was also a Leica user. They made quite a few cameras for the Queen over the years and Leica always had a spare ready, just in case the one that she was using required repair," he said. They first made the M6 for the Queen in 1986, a year that happens to be of special significance for collectors in Hong Kong ‒ she had visited Hong Kong that very year.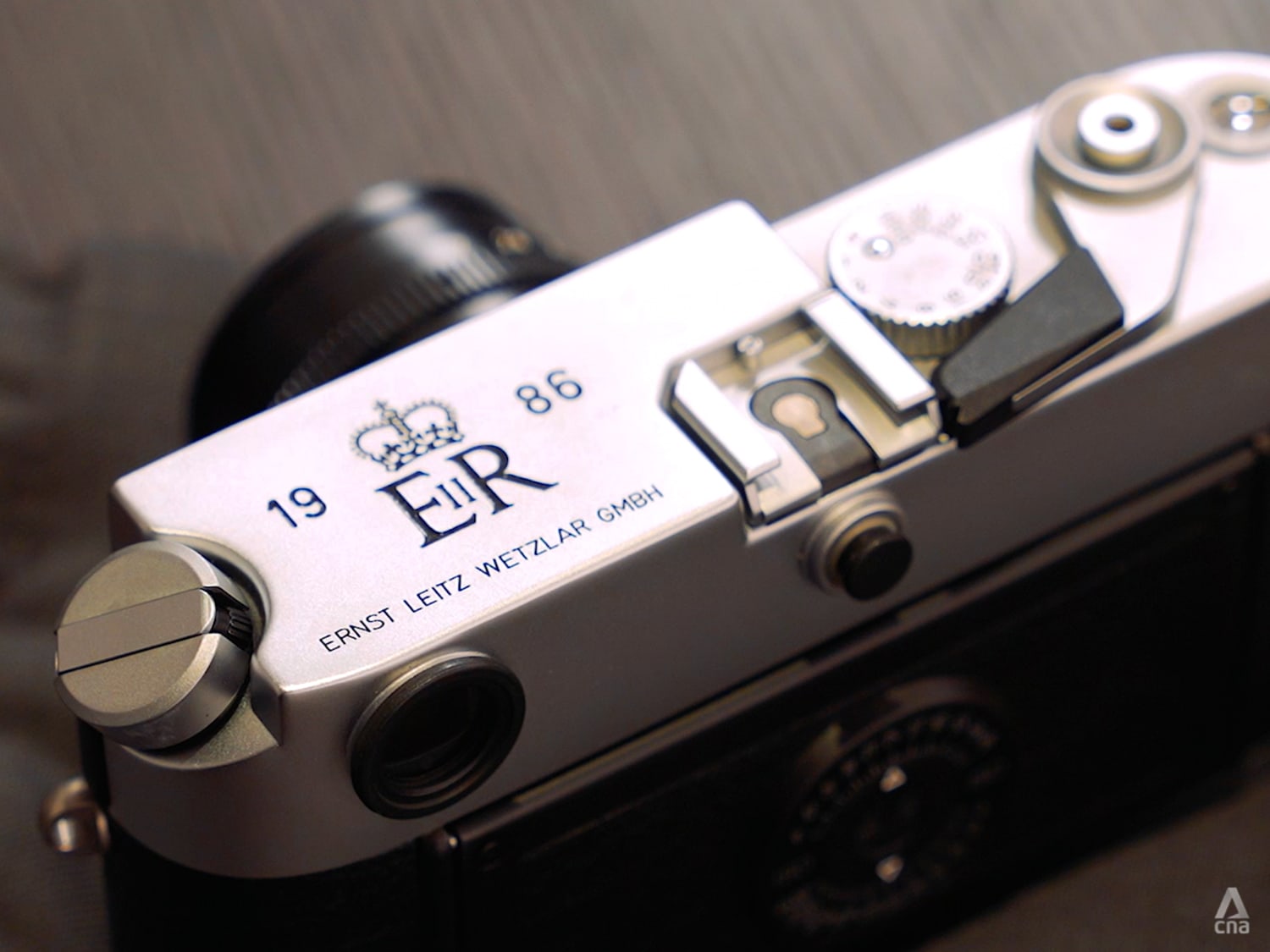 For another glimpse at a central piece of history, photography buffs may also wish to look out for the exact camera that was seen on the work desk of the inventor of Leica, Oskar Barnack.
"We also have a notebook in our collection ‒ a personal notebook of Mr Barnack ‒ and also the repair record of many of the cameras that perhaps came back to the factory from clients requiring repairs or upgrades," he said. "This was acquired years ago from his estate and is a very precious item. I have never seen another one."
In 2017, So worked on a book, Black Paint Leica, with 11 other Leica camera collectors in Hong Kong. It is the first book on Black Paint, a special black finish used on some Leica cameras that wears off over time. For the book, the team chose a special paper from Italy for the cover and like the cameras, the appearance of the cover will change with frequent use. "The brass actually shows up (as the paint wears off). What is interesting about them is that no two Black Paint cameras are the same. The patina actually shows the relationship and the history of the camera with the owner. It is like a love affair. The more they use it, the more brassy it becomes," said So.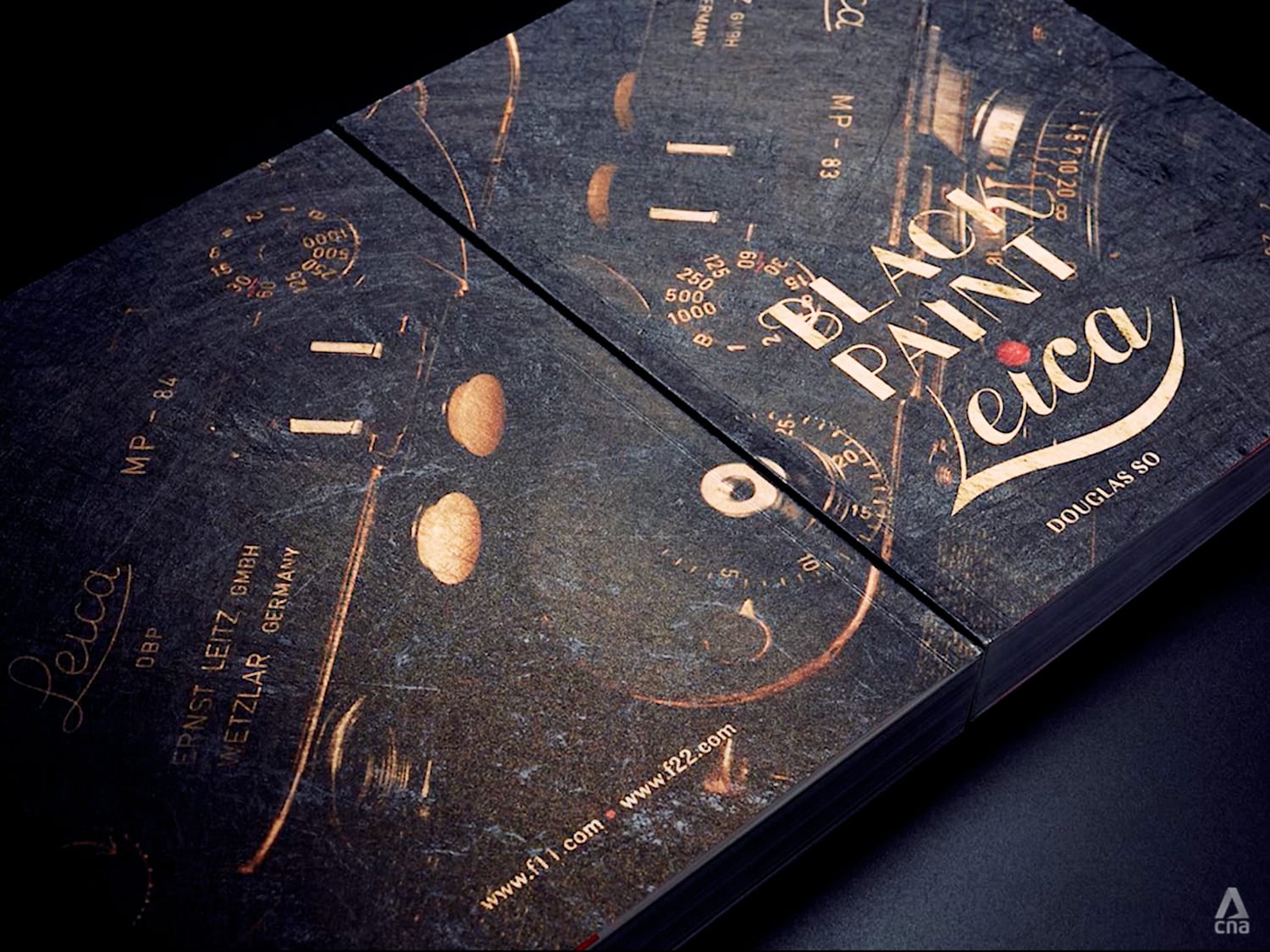 The heritage building in which F11 Foto Museum is housed, holds a special significance to So, who used to walk by regularly as a young boy. When he eventually bought the development, he was inspired to create his museum within its premises to meld both his passions for heritage conservation with photography. It is So's hope that this museum would set an example for more private conservation and revitalisation of heritage buildings in Hong Kong.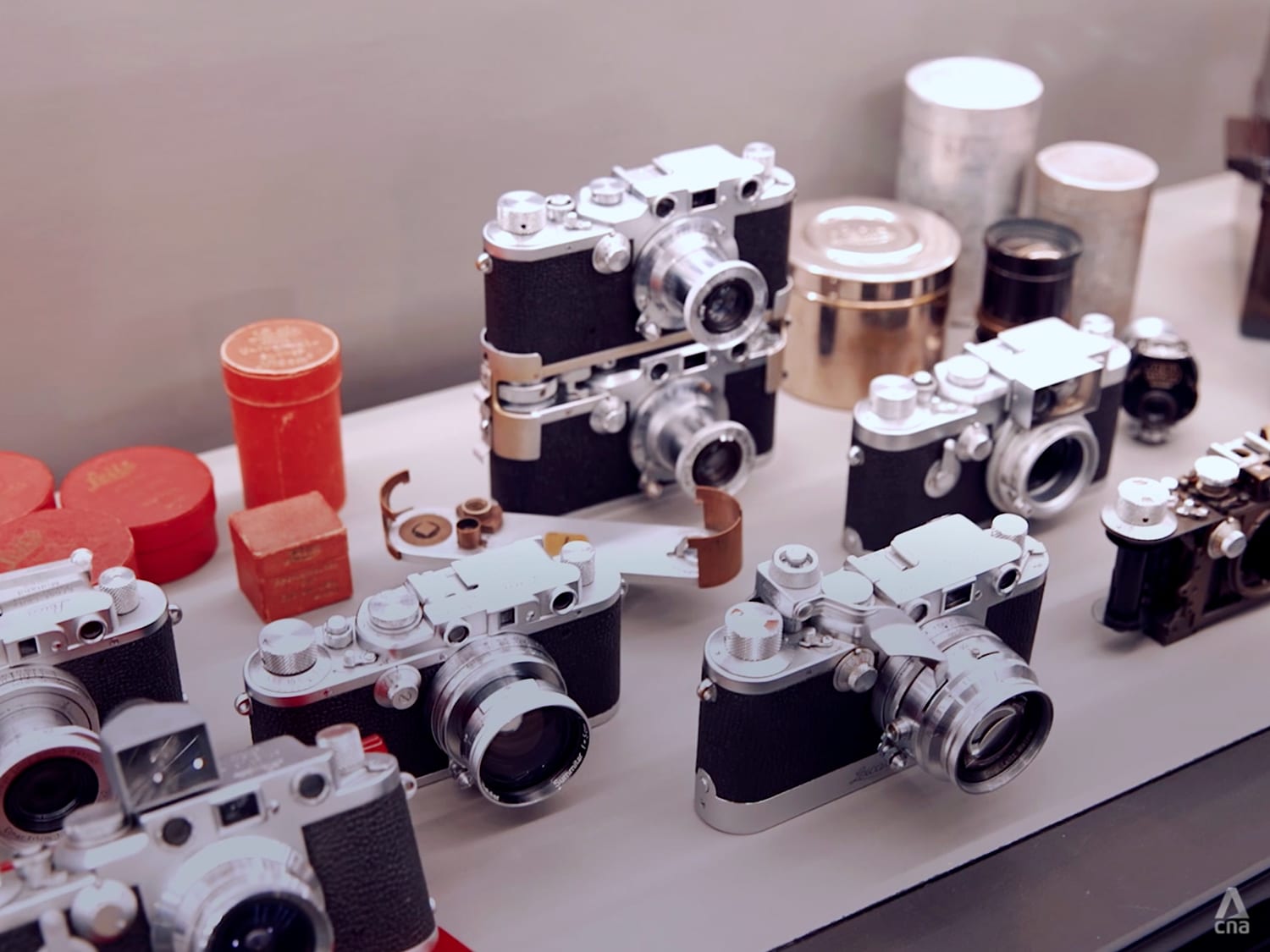 The private gallery aims to promote photography through curated exhibitions of rare cameras, books and photographs. The ground and first floors are dedicated to photo exhibitions while the second floor showcases an impressive selection of cameras. The museum also houses some 1,500 photo books, including rare signed editions and maquettes. "I hope the collection will tell a very good story not just about each item, but also offer perspective on why they are so important in the development of photography going forward," he said.
Douglas So holds one of Hong Kong's largest collections of Leica cameras he has amassed over 20 years ‒ he estimated that there are about 200 cameras on display in a museum he created and innumerable more safely kept away in storage.
In 2017, So, who is also actively involved in other arts-related organisations and charities, opened F22 Foto Space in Salisbury Road, Kowloon to focus on photo art, contemporary artists and creative design.
"I think arts and culture and heritage development in Hong Kong is certainly on the rise (with) all new developments in the last few years such as the new museums in West Kowloon and Tai Kwun," he said.
"In the end, if you can put together a collection, it could be a very big one, it could be a very small one. What is most important is the story, the thoughts behind and your values and in the end, how you're able to tell the story."