The Singapore florist who creates bouquets inspired by poems and perfumes
Floral Kokoro's Chong Fuiyi is well known for her avant-garde arrangements that reflect her clients' personalities and inspirational moments.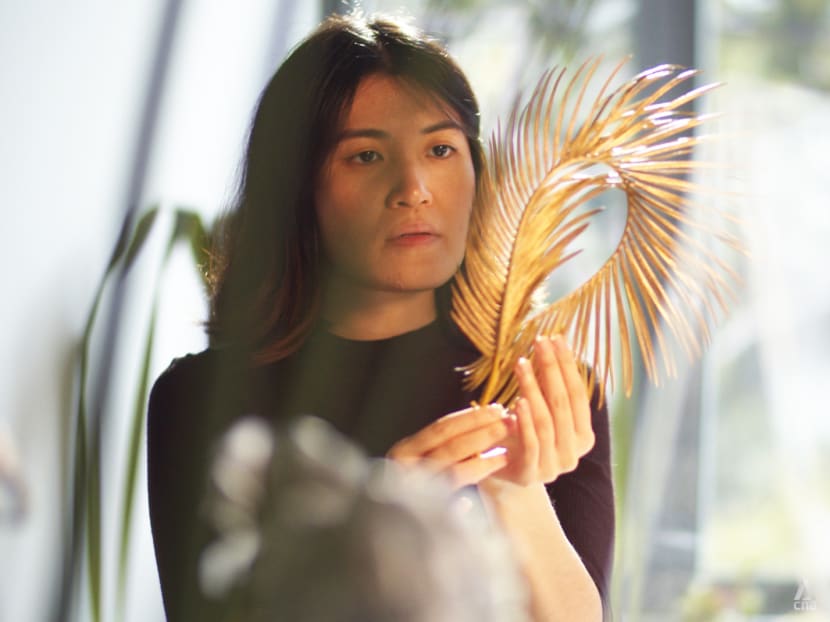 As a child, Chong Fuiyi used to skip lunch during her school recess time so that she could spend time among the nearby gardens and fields.
Later on, an internship as a visual merchandiser awoke her interest in flowers, and she eventually opened Floral Kokoro, an artisanal boutique that creates floral bouquets and captivating installations using a combination of preserved, dried and fresh flowers.
"The word 'kokoro' means 'heart and spirit' in Japanese. So floral heart and floral spirit is the essence of the brand and also the Japanese art of flower arrangement, which is also where I first drew inspiration from," Chong shared.
Chong was studying East Asian studies and Japanese at New York University when her internship at Fendi as a visual merchandiser sparked an interest in the creative potential of flowers. She said: "It was one of the instances that drove me to dive deeper into the harmony of beauty and what that means. That was really what started my interest to bring it into a different dimension and create something of my own."
She went on to work in the tech industry after graduation, while pursuing her passion for floral design. She would read about the floral designers she admired and watch "a ton of" YouTube videos on floral arrangements whenever she had the time. She would then make these arrangements for herself or her friends. "While managing a full-time job and a side hustle, that's when I realised I wanted to do Floral Kokoro full time and here I am," said Chong.
Returning to Singapore after spending six years in New York, Chong recalled being struck by the intensity of sunlight here and how the richness and abundance of colours that can be found locally was an inspiration to her. Besides local flowers, she also purchases flowers from the US, Japan, Korea, Holland and China.
As a child, Chong Fuiyi loved flowers so much that she would skip her school's recess to spend time in nearby gardens. Today, she runs her own floral design studio, Floral Kokoro, in Jalan Kilang. (Video: Freestate Productions)
She would think outside the box and incorporate different types of art to create arrangements that are avant-garde and boundary pushing. She often tells her customers that their orders can be anything they would like them to be.
She said: "Tell us whatever you want us to be inspired by or describe the person that's receiving the flowers. There are even customers who provide their favourite quotes or poems as inspiration, and it gives us a glimpse into their inner world. We even had a customer who wanted us to be inspired by his favourite perfume. We took a whiff of his favourite scent before creating something for him."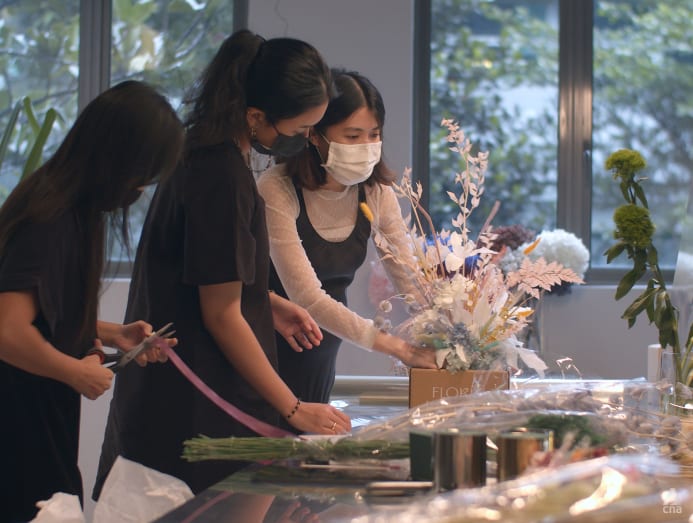 As part of Floral Kokoro's personalised style of service, Chong would make house calls when she creates bespoke floral arrangements for homes. During these visits, she'd encourage owners to let her use their existing vases and plants that are already growing in their gardens.
She explained: "House calls are a way for us to bring an even more intimate interpretation of flowers and their lifestyle into something that is very beautiful for whatever occasion that they would like flowers for."
One such homeowner was Ken Cheng, who wanted to decorate his place to celebrate his engagement while welcoming his parents back from Hong Kong at the same time.
Inspired by the paintings and vases owned by Cheng's parents, Chong used bird of paradise blooms as the main flower in the arrangements around the house. "The orange crown and the way they open up to signify how birds are taking off, also signifies the new beginnings that are happening in this household," she explained.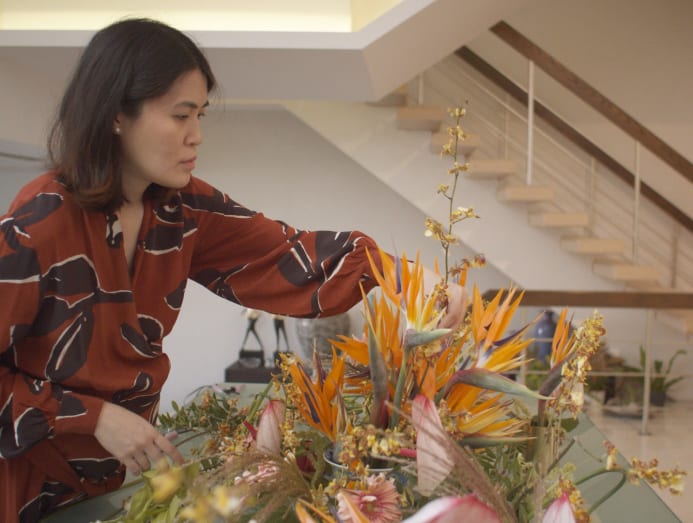 Cheng, who is a frequent customer of Floral Kokoro, was very pleased with the outcome. He said: "I was very pleasantly surprised, just kind of seeing the whole explosion of colour and texture. It's great and it was really surprising."
Chong and her team also come up with different floral collections to celebrate important occasions. For example, there was a Mother's Day collection of mini bouquets made out of shorter stems and flowers that are usually thrown away. These were given to women and staff at a nursing home and women's shelter to let them know they were remembered and being celebrated.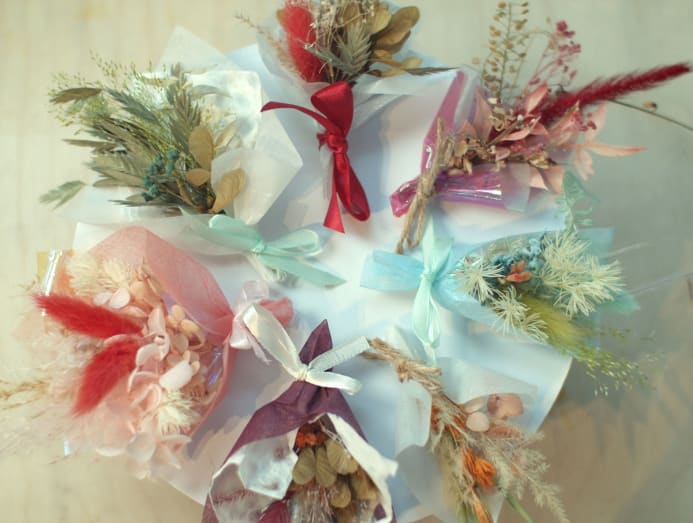 She said: "I think a lot of our floral design is rooted in cultures as well as stories from our customers. I think that's where we really come together as a floral design studio to bring out stories and to explore cultures and to bring it all together in different and newer expressions."
Adapted from the series Remarkable Living (Season 4). Watch full episodes on CNA, every Sunday at 8.30pm.