Used by Katy Perry and Lady Gaga, could a handmade French fan be the next 'it' accessory?
From a flirty batting of eyelashes while holding an unfurled fan to obscure the face to beckoning someone with a folded fan, there is something mysterious yet appealing about a hand fan. Here's how French fan atelier Maison Duvelleroy is reviving this almost-lost art.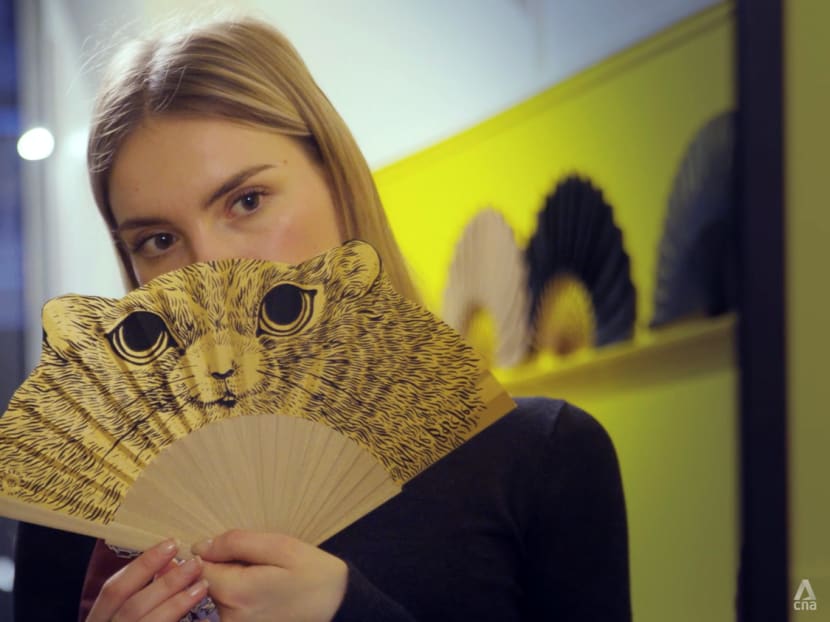 These days, with ubiquitous air conditioning, we may not necessarily need to carry around a fan to stay cool. But one traditional French atelier believes these handheld works of art are still relevant for the modern style mavens.
Maison Duvelleroy (pronounced duh-vel-luah) is one of the last surviving handmade fan makers in France today. Its stylish pieces have been seen in the hands of celebrities including singer Katy Perry, who used a tongue-in-cheek design with the words "Air Conditioning" printed on it as well as burlesque performer Dita Von Teese who was gifted a sheer black fan with jet crystal bows by a beau.
"The object itself is super thin and super light. And that is the tradition of French fan making, which means you can flutter, disconnect and have fun. I think handheld fans are part of that kind of dream in life – to make life lighter," said founder Eloise Gilles, who played a key role in reviving the brand in 2010.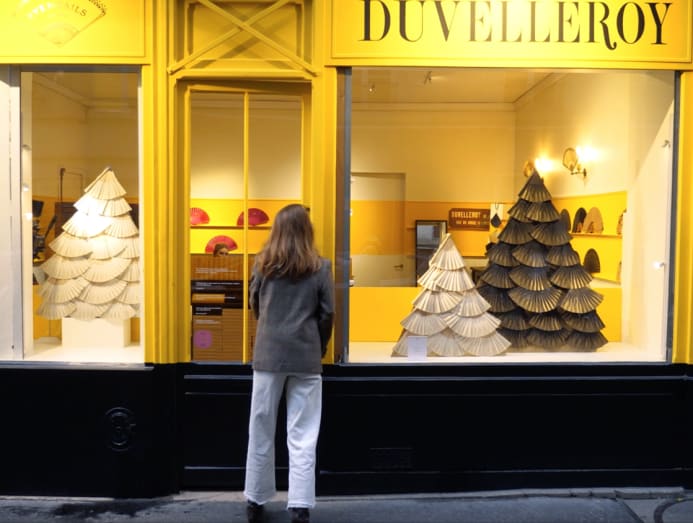 The maison was founded in 1827 by Jean-Pierre Duvelleroy who quickly became the most in-demand fan maker; his fans were used by many members of European royalty, including Queen Victoria. Some of his most sought after designs included "collaborations" with renowned painters of the time such as Eugene Delacroix who would illustrate the pleated folds of the fan.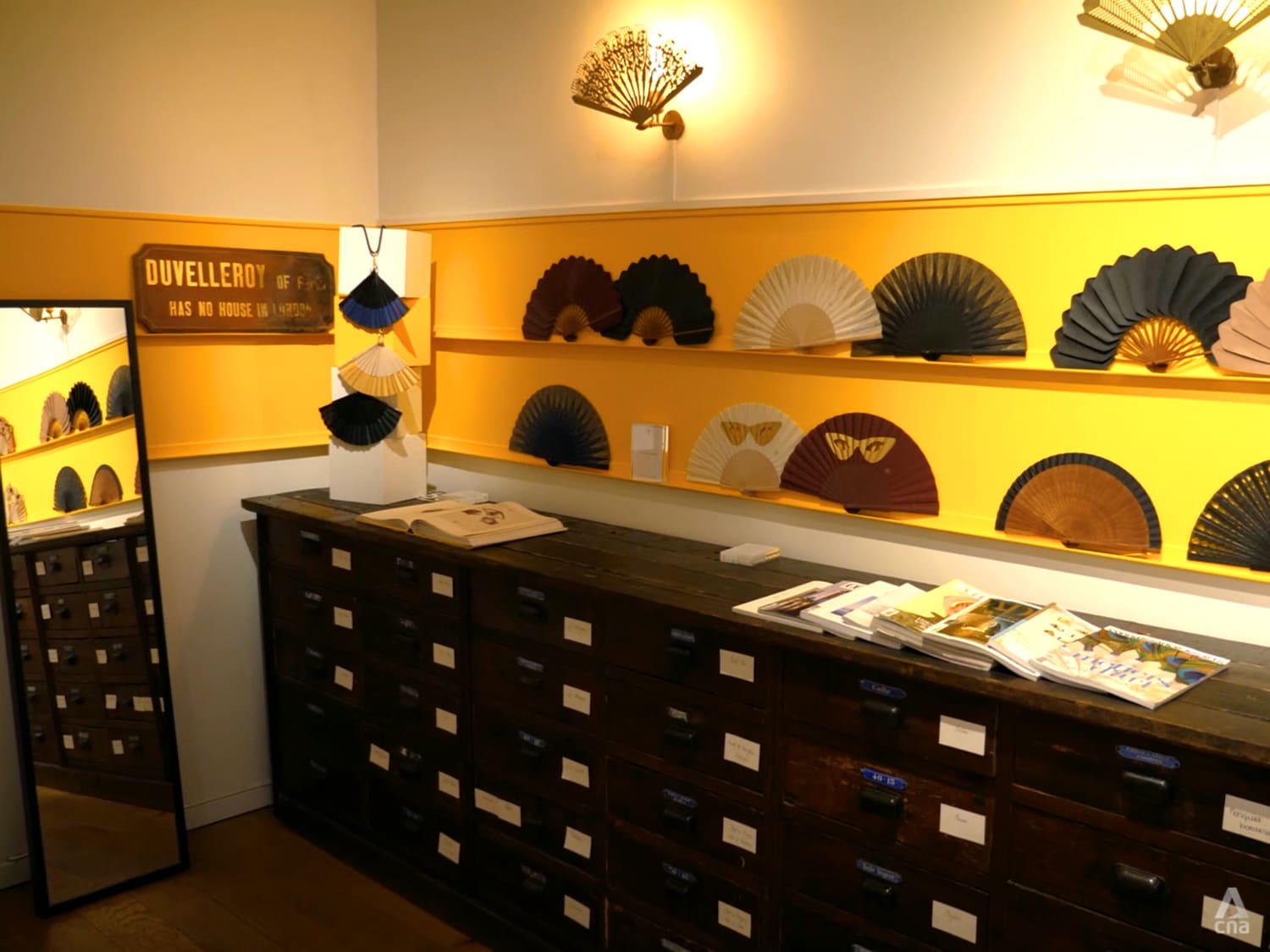 The brand continues this tradition today by working with artists including Damien Hirst and Jean-Charles De Castelbajac. To preserve and perpetuate Parisian savoir-faire, the atelier produces both haute couture fans by trained artisans as well as contemporary ready-to-wear pieces for daily use.
"The fashion fans are really a way to express our heritage with patterns, with a more graphic approach. And the couture fans are a way to challenge traditional craftsmanship," said creative director Lea Dassonville.
The couture fans, which are mostly used in the couture fashion world, can take up to a month to assemble thanks to the intricate techniques involved. For example, one of Duvelleroy's signature techniques is called feather marquetry, where each feather is meticulously chosen, shaped and attached to the fan.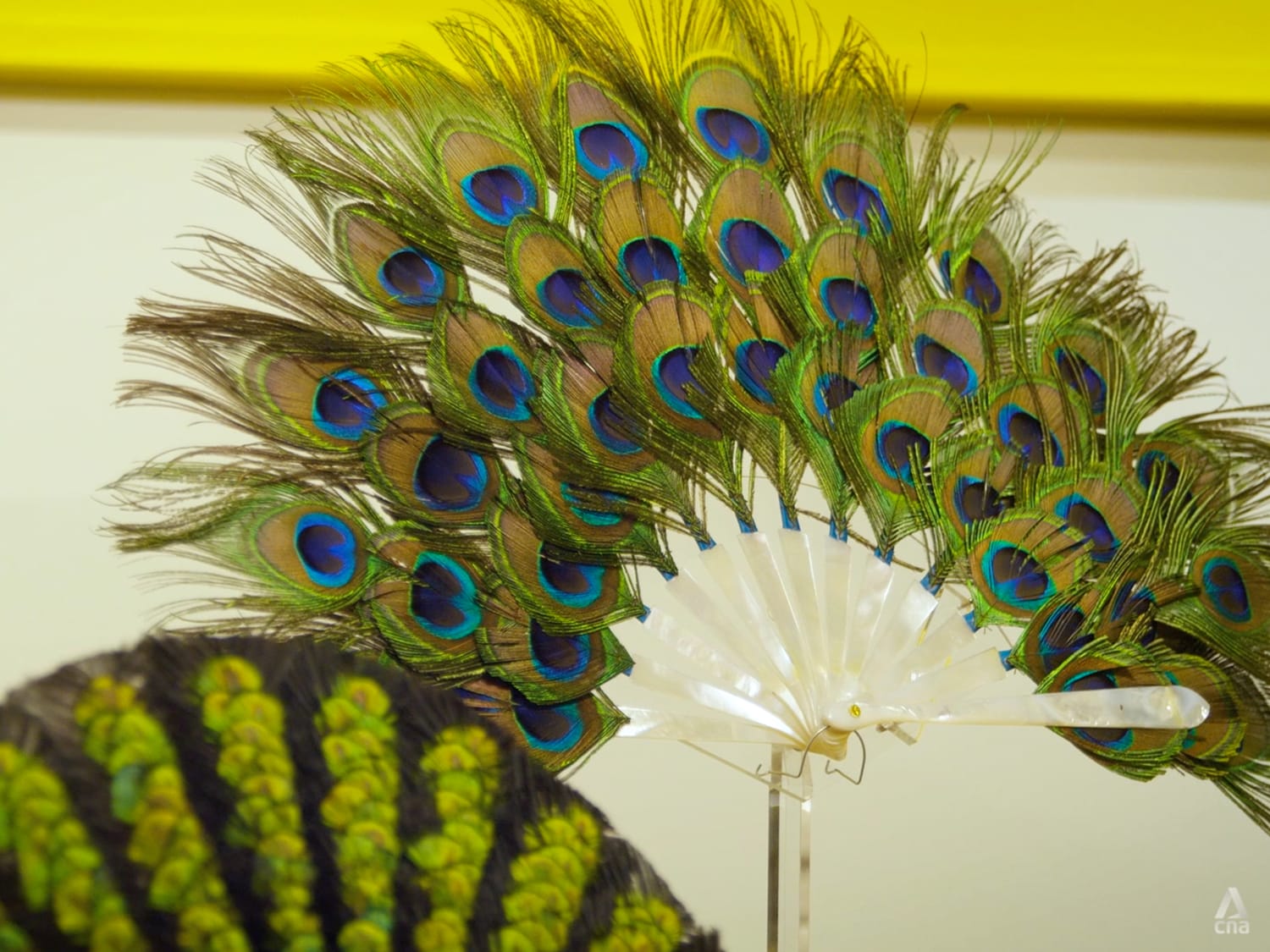 Said Dassonville: "There are many different aspects and materials at your disposal that you can work with. There is what we would say is the 'frou-frou' as we say in French tradition, which is made of fabric and how you can make a fluffy effect and have it embroidered or painted to create really unique pieces."
Fans of fans have to thank Eloise Gilles for bringing the maison back to life. The entrepreneur had been seeking to revive a French luxury house but did not know which one to work on. By chance, she met Michel Maignan, who was the grandson of Jules-Charles Maignan, the man who acquired the maison from the Duvlleroy family.
The younger Maignan had kept the Duvelleroys' archives safe in his attic since 1981 and preserved many precious artefacts from that time ‒ from vintage fans to boxes of sequins, feathers as well as patterns, templates and even manufacturing tools.
Gilles recalled: "Duvelleroy was not active anymore, but he had kept (what he received) from his grandfather – everything, the actual moulds and the actual fans. He showed this to us, and that is when we decided to partner with him to relaunch a new Duvelleroy inspired by the heritage of this fabulous museum."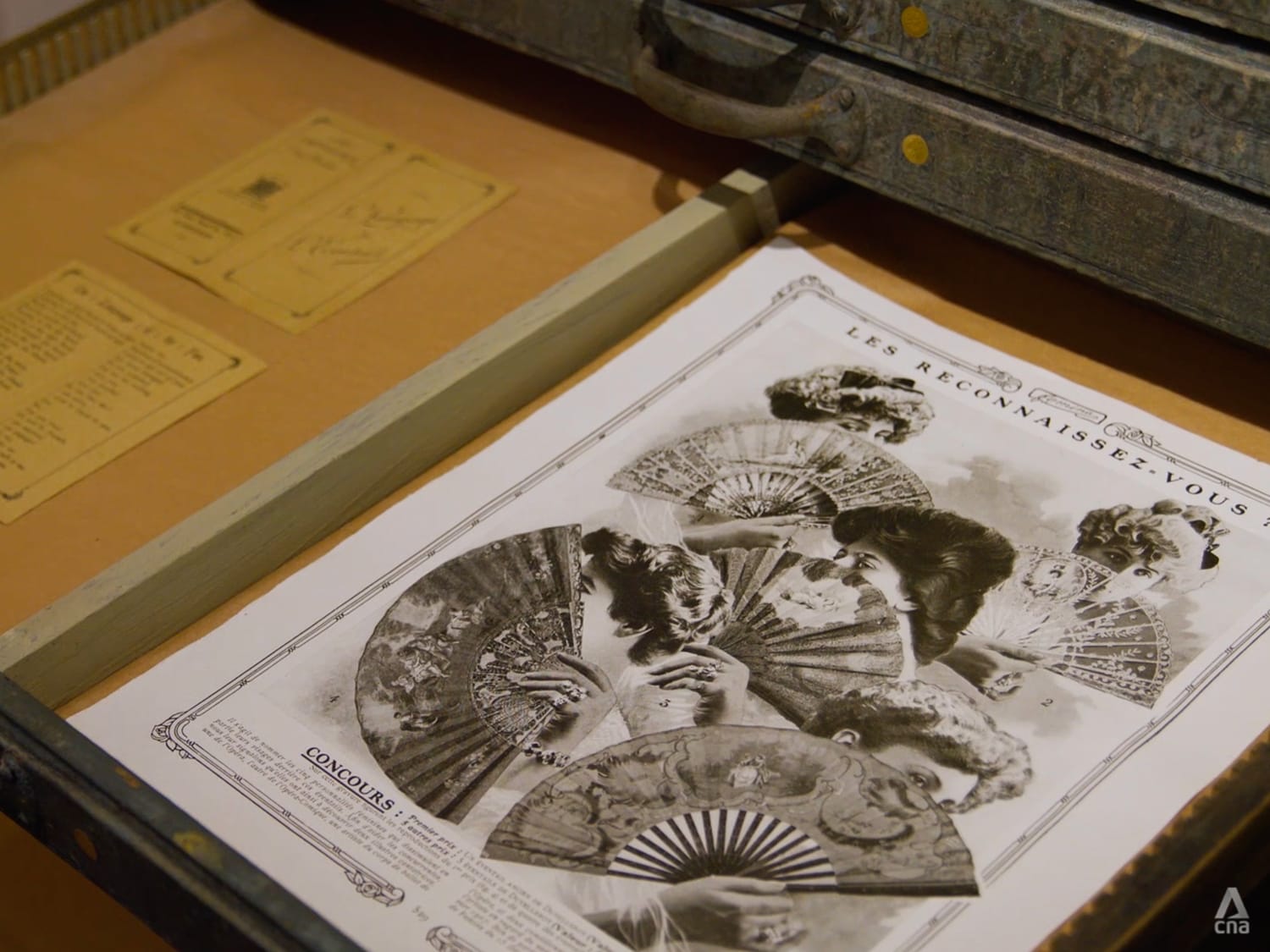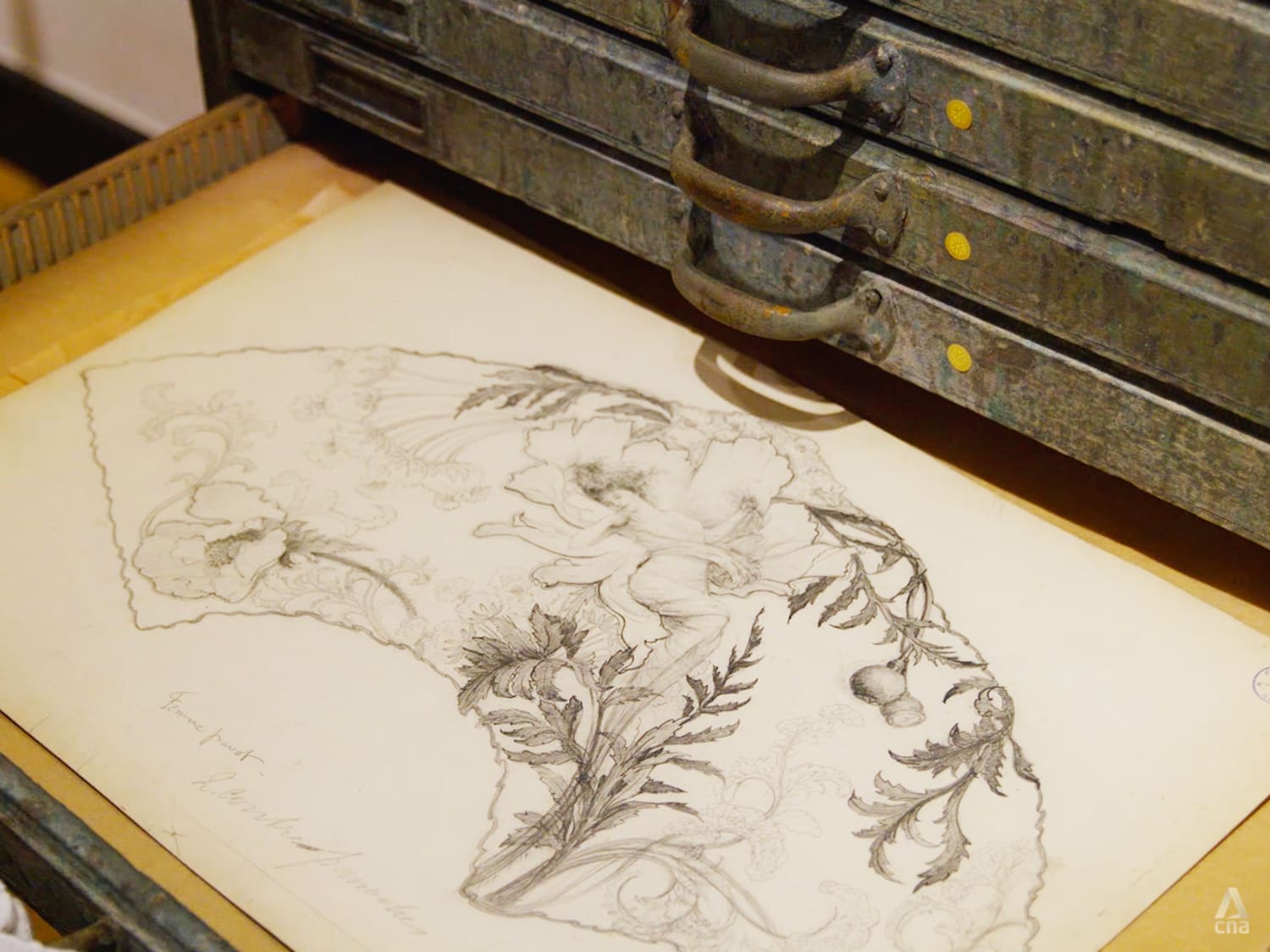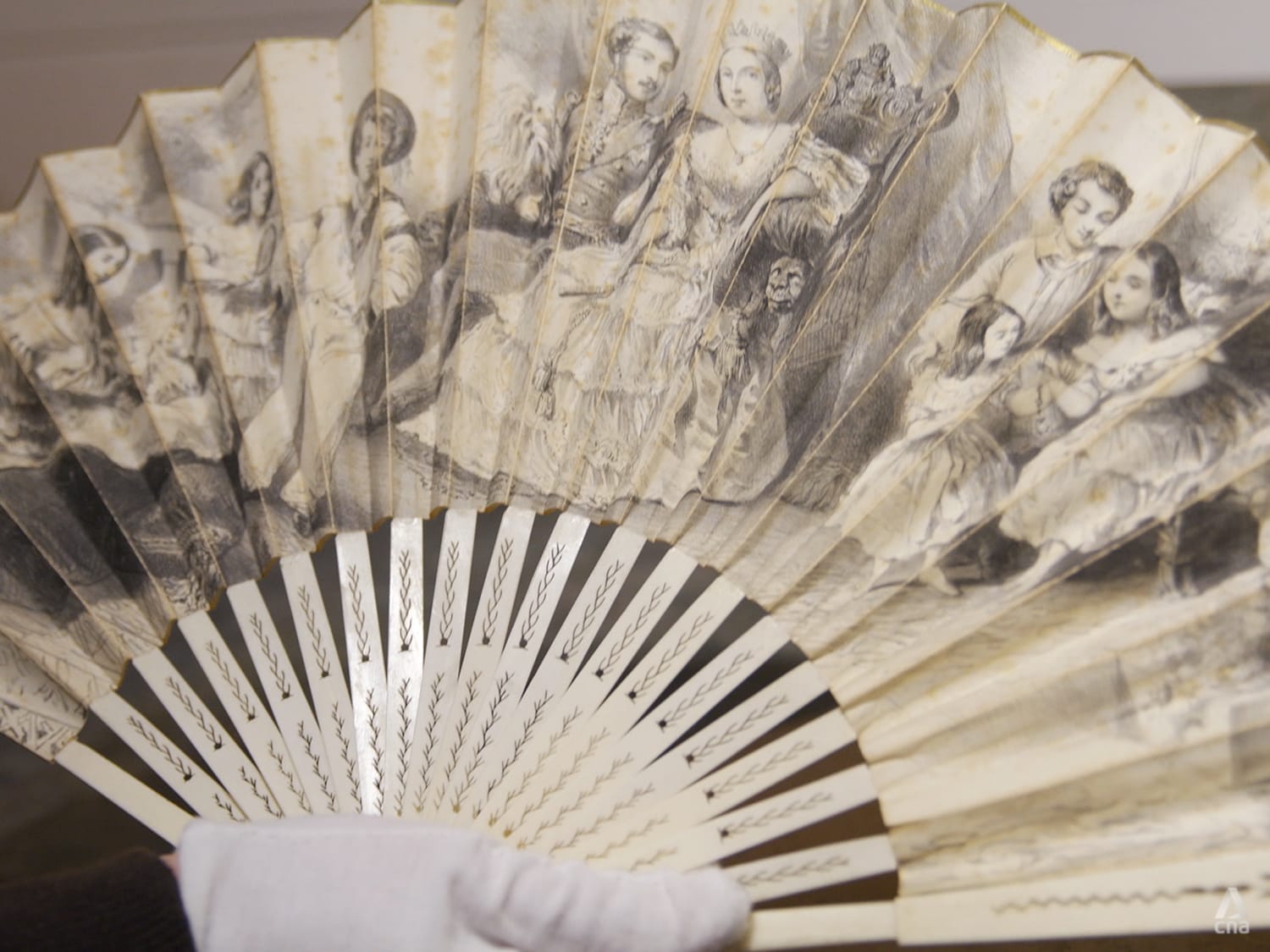 Walking through the room where the archives are carefully stored, a white-glove clad Gilles showcased various "treasures of the past".
"Here you have a frame that was engraved in the 19th century with a peacock pattern, and all of this comes from a shell," she said. "So it is actually made of several chips of the shell that you cut and blend into each other to create a straight stick. The finesse of these sticks is something that is characteristic about the French know-how." These sticks are connected together to create the frame of the fan, she explained.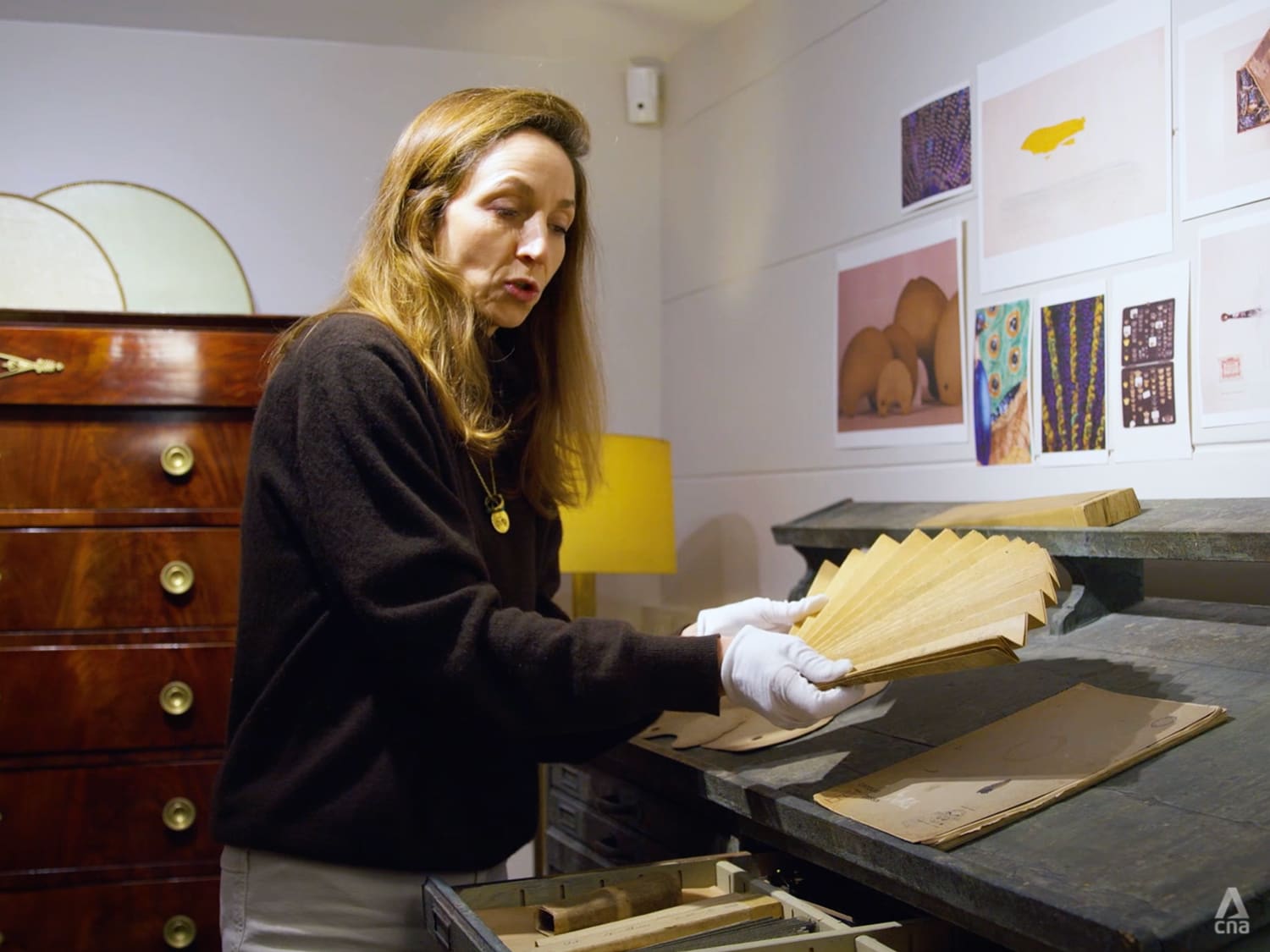 The brand is also drawing on its archival illustrations to adapt them for modern day use. "I think creation is always a dialogue between heritage and new trends and in between people. We find new inspiration by going through the archives and drawings – some of them 200 years old," said Dassonville.
She discovered a series of heritage fans that were illustrated with images of pets for clients at the beginning of the 20th century and realised they would resonate with modern clients too. "We worked with an illustrator called Marie-Victoire de Bascher, and she made a new version with a very trendy touch that is completely desirable today," she said.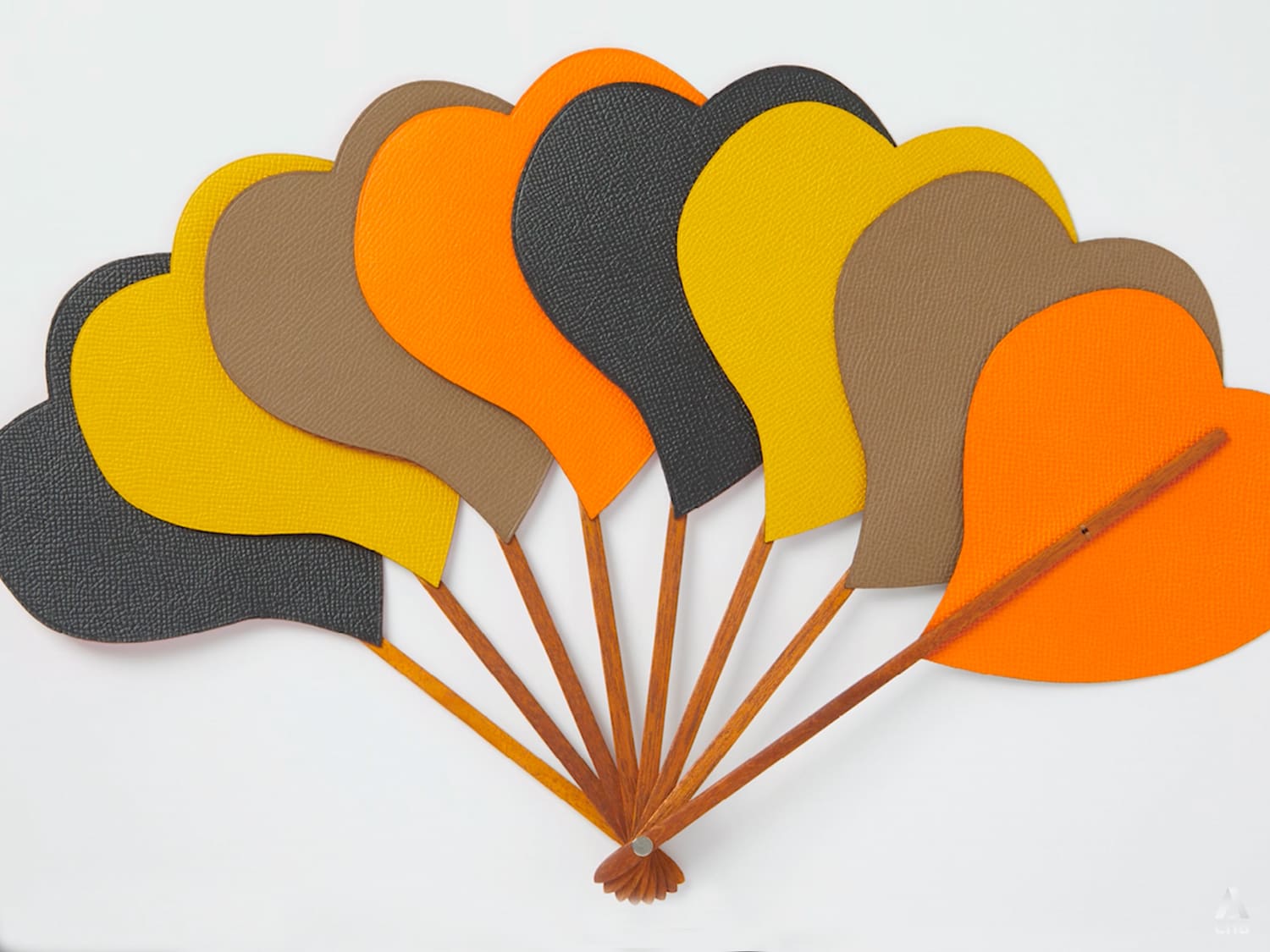 The team also discovered that fans in Victorian times were also used to convey secret messages via different gestures, much like gloves or parasols.
"The language of the fan is a fantastic invention. We found in the archives of the House a little leaflet which was published saying how to use a fan to communicate messages," said Gilles. For example, if a woman hides her face behind her unfolded fan, it means "follow me". Or if she taps her lips with the tip of a folded fan, she is telling her paramour to "kiss me".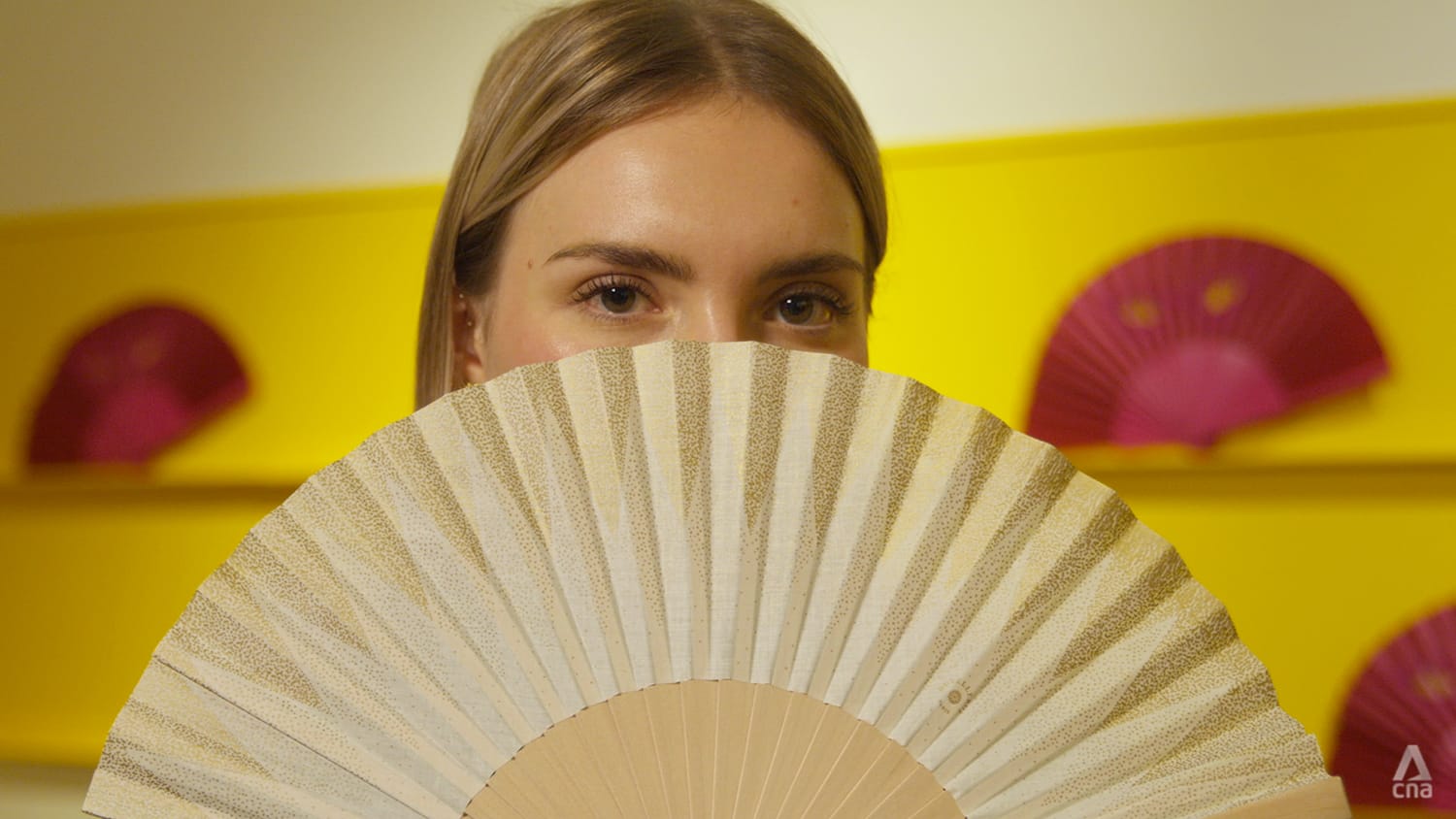 These gestures and fan movements have since been published into a book to preserve them for generations to come. It is part of the team's efforts to make the fan relevant once again for the fashion industry as well as today's users.
"The biggest challenge of running a hand fan company is that there is not a big market. We are co-creating a market and the biggest challenge is getting people to want fans," she said.
Founded in 1827, Maison Duvelleroy is one of the oldest ateliers in France that still produces both haute couture fans by trained artisans as well as contemporary ready-to-wear pieces for daily use.
The ultimate goal is to keep this lesser-known aspect of French craftsmanship and heritage alive. She said, "Duvelleroy preserved traditional craftsmanship that was about to disappear in France and is still very, very limited. And so it is preserving craftsmanship but also challenging it again – it is not only keeping the heritage but how you make this heritage relevant today and for the future."